Plenty of Fish is not a new app to those who love dating apps. However, some users are still in the dark on how to change location on POF. While it looks like a seamless task, the process can prove trickier. Fortunately, this article gives you a complete guide on how to change location on POF with simple steps.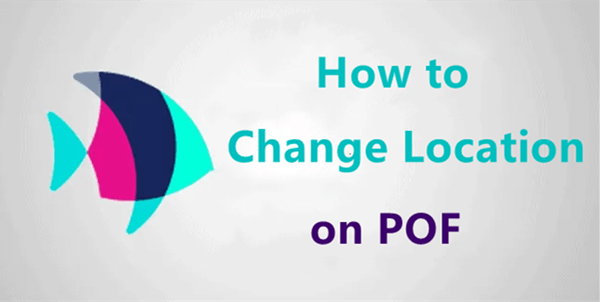 Part 1.

Is Plenty of Fish Based on Location?

Plenty of Fish is a popular dating app run by the same company that runs Tinder. This website was started in 2003 and has since refined to become one of the best dating platforms. Being a dating app, Plenty of Fish is a location-based app. It requires location details to find and the right connections to match your profile.

The logic behind it is easy to understand. People are concerned with distantance and can't bank on distant dates. The time, energy, and resources you have to marshal are major constraints. Therefore, it is an uphill task to convince someone for dates that are miles away. This explains why this app uses location as a critical factor in finding the right people for your date.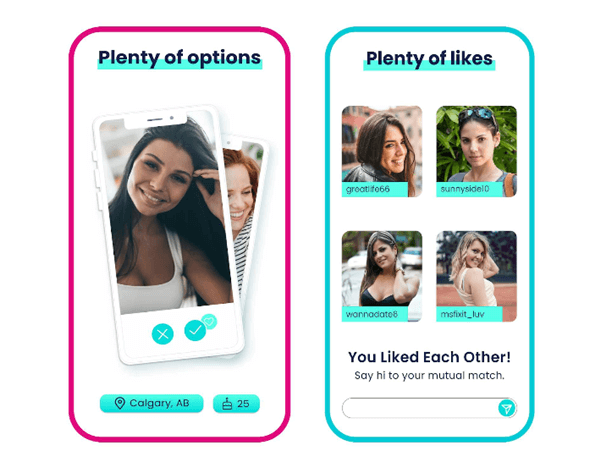 Part 2.

Why Would You Change Location on POF?

Before even thinking about changing your location on POF, you first must ask yourself why you are doing it. You can easily find the right way to change your POF location with your question answered. There are plenty of reasons why people would want to change location on POF. Some of these reasons include:
Find potential dates in a new area. If you travel a lot or are simply in a new area and need a new date in that area, it is good to change your location on POF. When you change your POF location to match your new area, the program will start searching for potential dates near you. Therefore, you will have connections with people around your area instead of your hometown. In a nutshell, it is a customized dating based on your location.
Guard privacy. If you live in a small town where many people know about you, it is hard to remain anonymous or private if you try to find new dates within. This is worse, especially if you are married or dating someone popular in your area.
Protect personal safety. Changing your location on POS makes it easy to remain anonymous while dating different people. People won't know your exact location and will likely not be interested in digging into your whereabouts. Also, if you are moving into a nearby location and don't want people to know about your new location for security reasons, switching your POF to another location can be a good solution.
Part 3.

How to Change Location on POF?

Changing your new location on POF is a straightforward process. Anyone using POF can get the job done in no time. The following steps illustrate how to change location on POF.
1

To begin with, log in to POF on your device using your login credentials.

2

When you are successfully logged in, proceed to the top-right of the page and click the Edit Profile tab.

3

Select the The Basics option from the options displayed, then choose the desired City, State, and Zip code.

4

When you are satisfied with the selections that you have made, click the Update Profile tab to save the location changes that you have made.
Now, your new location will be shown, and the POF users in your new location will now see your profile.
Bonus 1:

A Useful Location Spoofer for Location-Based Apps

In POF, users are able to change the location manually. While for most location-based apps, if you want to hide your true location and change it to somewhere else, you need an intelligent solution. Fortunately, several good location spoofer tools can do the job, among which UnicTool TailorGo is the best one.

TailorGo is a powerful location changer that transforms the way users mock GPS locations on their devices. This tool allows users to spoof GPS location and simulate GPS movement. It is ideal for tricking location-based games, dating apps, and various social media platforms. The beauty of TailorGo is that it supports both Android and iOS devices.
Change GPS location to your desired place with simple clicks.
Move virtually along the designed routes in a smooth way.
Customize movement speeds and make them more natural, without raising a red flag.
Support all location-based apps: Pokémon GO, Life360, Tinder, etc.
Compatible with both iOS 7-15 and Android 5-12.
The free trial version offers main functions for initial experience.

1

Download, install and launch TailorGo on your computer. Then click the "Get Started" button and get your device connected.

2

To simply change location, choose the Teleport Mode and select the destination. To simulate GPS movement, choose either the Two-Spot Mode or Multi-Spot Mode, then plan a route to move along.

3

Your location will be changed easily, or the movement will be completed the way you planned. This new location will be updated to your location-based apps without lag.
Bonus 2:

How to Delete POF Account?

Perhaps you are tired of POF and want to take a break or delete it for good. The good news is that you can choose to delete your POF account or temporarily hide it, depending on your need. As illustrated below, all these processes are easy to follow and can be done by anyone with a POF account.
1. How to Hide POF Account
If you don't want to delete your account, POF offers a temporary option of hiding your profile. You can still access your POF account here, but your public profile is not available from the app and website.
Step 1. Open POF on your device and sign in.
Step 2. Go to the My Profile icon and select My Profile from the drop-down options.
Step 3. Proceed to the Profile Visibility section and select the Hide Profile option.
2. How to Delete POF Account
If you don't want your POF account anymore, you can easily delete it. Once you delete it, you cannot recover your account. All your connections, conversations, and other POF data on your account will be erased permanently.
Step 1. On your device, go to POF and log in using your credentials.
Step 2. Go to the top-right and select My Profile.
Step 3. From the subsequent drop-down options, choose My Profile.
Step 4. Go to the Settings tab and locate the Delete Account section.

Step 5. Finally, complete the questionnaire to explain why you are deleting your account.
Conclusion
After going through this article, you must have learned how to change location on POF. Besides, it is crystal clear that you need a flexible and reliable solution to change location on other location-cased apps where you cannot change location manually. Fortunately, UnicTool TailorGo fits the bill and takes everything about changing location to another level. Download TailorGo today and bury the struggles of changing GPS location on location-based apps like Pokémon GO.