Xsplit is the most advanced AI that can stream live video and share it across other social platforms. Moreover, you can also edit your stream or pre-recorded videos as well. Xsplit voice changer can help you deeply customize your sound according to your desire by providing you with the latest tools and AI modification enhancement.
This guide will give you an overview of using Xsplit and changing your voice tone and pitch in real time.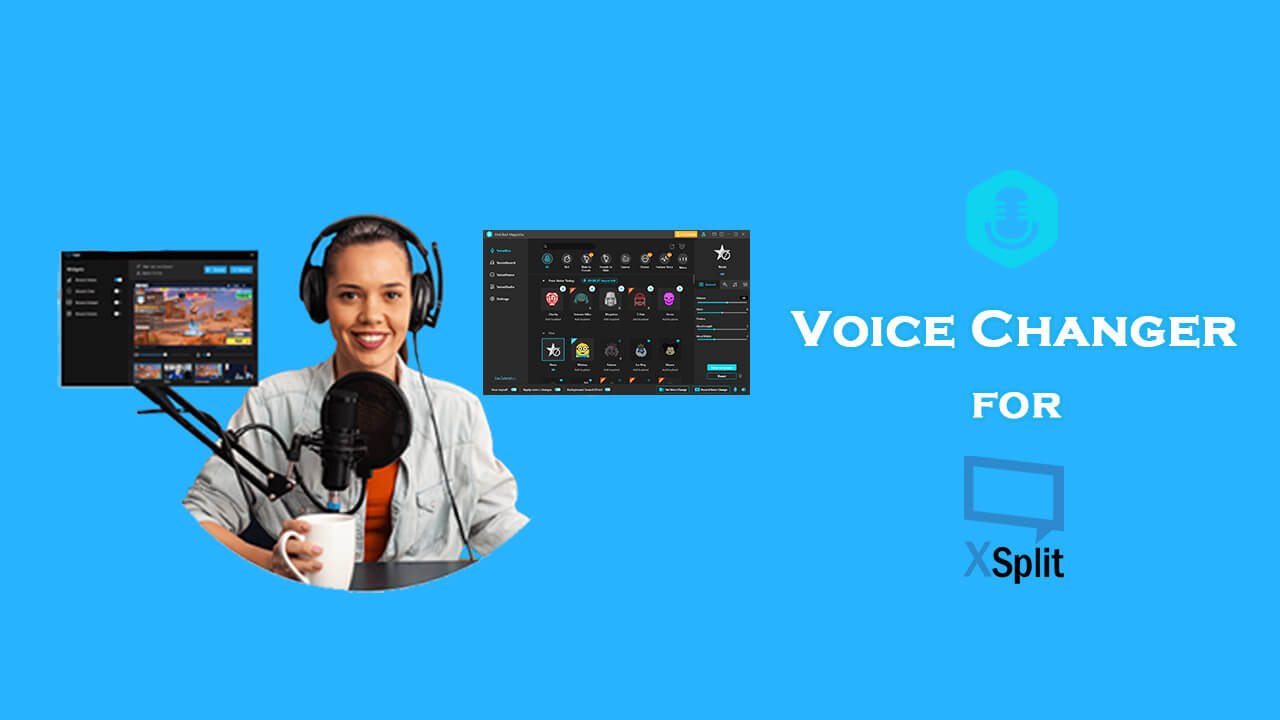 Best Voice Changer/ Soundboard for Xspit Broadcaster
If you love to customize or change your voice tone and pitch level during the live stream or gaming. Then check out a few latest Xsplit voice changers and Xsplit Soundboard below.
Widely used Xsplit voice changer auto-enhanced and allowed the user to modify their sound, tone, and pitch manually using the most advanced AI tools. Although MagicVox is a paid Xsplit voice changer tool but still in a free version, users can get a lot more than other voice changers.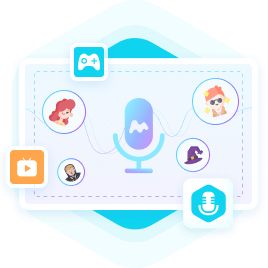 A Real-Time Voice Changer
You can easily use and customize your sound or create a new sound without watching tutorials or reading any pdf.
It is supported by almost all smart devices which allow audio/video editing and uses a microphone built-in.
The user gets all the multi-function under a single roof, like real-time voice recording, changing the sound, and applying filters and effects in real-time.
If you love to stream, you can directly create your stream event and edit the sound on the go without putting in any extra effort.
It enables you to produce the most incredible audio and gives the user the best voice-surfacing capabilities. Users of MagicVox have access to a wide variety of skins and sound effects that they can use to personalize the audio files.
Pros
The UI is straightforward to understand and use
You can use it in real time without facing any errors or lag
Cons
It requires sensitive information during the installation
On some devices, it may crash a few times
Tutorial to Use Voice Changer on Xsplit
Suppose you need to learn how to use Xsplit voice changer on your device. Then follow the below-given instruction.
Note: These steps apply to all voice changers.
Step 1: Go to the official website of Xsplit and download the application for supported devices.
Step 2: Now launch the application and go to the settings/device section
Step 3: Click to open the list of supported microphones and select (Voice Changer Virtual Audio Device (WDM))
Step 4: Select the voice filter you like or you can use the voice maker to custom a voice. You can also set keybings for the use of soundboard.

Step 5: Done! You are ready to use the Xsplit voice changer
AV is the top-ranked Xsplit voice changer that can help you create amazing deep fake sounds of any character you desire. You can easily convert your voice into a male, female, or even according to the age factor. If you want to sound like a teenager, you can select the sound effect from the library. Many other skins and sound effects will amaze you once you start checking them out.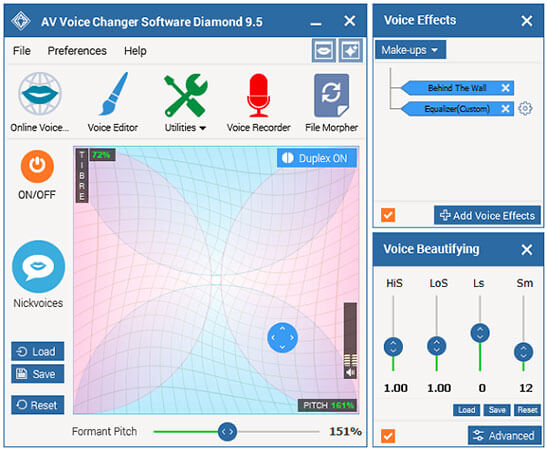 Feature Specifications
AV voice changer not only allows a user to change or manipulate their voice in real-time but also allows them to add various sound skin as well.
The cool thing about AV voice changer is this it offers many other advanced features and tool which is not generally seen in other voice changers.
AV also has the feature of editing wave sounds, which is quite helpful in audio calling apps like Skype, IMO, etc.
If you want someone to create a dub or voice, there's no need to look anymore.
All you need is to record your voice, and after that, you can easily change the voice pitch and tone through customization, and you can sound like anyone you want.
Pros
AV is easy to use and compatible with almost every smart device
You have easy access to the pre-recorded or newly saved files. You don't need to use browser location to select files
AV also offers a free trial to the new users
Cons
It is a little expensive compared to other voice changers
It requires the latest window-activated version
Using voice mod Xsplit Soundboard can be funny and scary, depending on your voice filter. Voicemod offers much different voice skin and sound effects so that you can easily customize your voice in any way you desire. But the cool thing about the voicemod is this they have many sound effects and skin that are already customized. You need to use those skins and effects on your voice.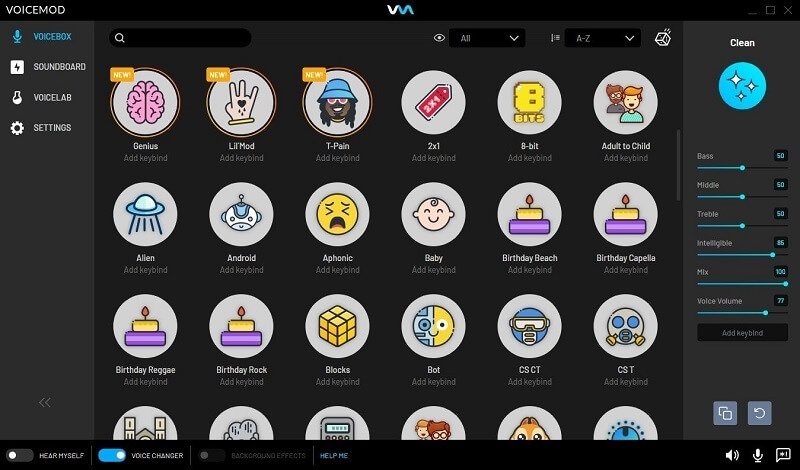 Feature Specifications
If you are using voicemod only for fun and prank, then there is no need to customize your sound via Xsplit voice changer
Voicemod has pre-made tone and different voice filters, which are more than enough to use and enjoy.
By default is used for online multiplayer games and online chatting apps. So the user already got the highly customized sounds of male, female, robots, aliens, etc.
You can be something other than a pro in customizing your voice. You only need to choose the suitable sound skin that fulfills your needs.
Pros
If you are recording your original voice or chat, Voicemod contains an auto-tuner that can improve your original tune and provide a crystal clear voice.
The user interface of this application is incredibly user-friendly. Voicemod doesn't require any training to use.
Cons
Some output audio files are of bad quality even after using the Xsplit voice changer
Voicemod sometimes show error or lag in real-time voice changer
Conclusion
If you are searching for the best voice changers that support Xsplit Soundboard? Then go through our guide, where we have discussed a few top-rated voice changers that can completely change your experience using voice changers in real time.
Although all mentioned voice changers are the best, we recommend MagicVox not just because it is a top-rated voice changer but also because it has many unique features that overhaul your project. Whether you are using it for fun or business purpose. MagicVox standouts the best Xsplit voice changer.