Snapchat is a popular photo-sharing application. And it has over 173 million active users per day. The most prominent feature of it is that the messages are only accessible to users within very short hours after reading. However, sometimes this could be a issue and cause some problems to the users. They may have sent or recieved some valuable messages but are unable to view the messages again for the messages have been removed. On this condition, many users are wondering if there is any way to restore Snapchat messages on their iPhones.
Is it possible to see past Snapchats? There is no doubt to say "Yes"! In this post, we will introduce you two practical methods for recovering Snapchat messages on iPhone.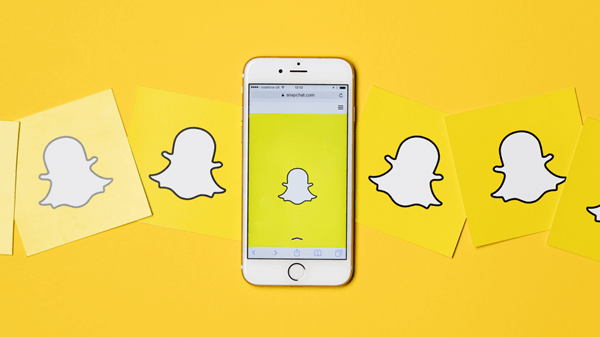 Part 1.

When Will the Snaps and Chats Be Deleted?

You may want to know more accurately when will Snapchat delete your messages, and here we will answer your question.

For Snaps, Snapchat servers are configured to erase all Snaps once all receivers have seen them, erase all unread Snaps after 30 days and erase unread Snaps submitted to Group Chats after 24 hours.

For Chats, Snapchat servers are configured to delete the Chats right after you viewed the Chats in one-to-one chat. However, you could go to Chat Screen> tap on a friend's name> More> Delete Chat> "24 hours after viewing" to set the time of automatically deleting the Chats as 24 hours later. What's more, Snapchat will delete the group chat messages in one day after everyone viewed the messages or one week after the message is sent.
Part 2.

How to Recover Snapchat Messages on iPhone?

You may retrieve lost Snapchat messages with a variety of methods. Snapchat has a mydata function which will give you a chance to download your data including snap history and some other information. And other than that, we also introduce you a more effctive professional recovery tool to help you get back your Snapchat messages in a short time. So let's continue.
Method 1: Recover With MyData Function on Snapchat App
The first option is to utilize the My Data function on Snapchat app. This is the most common strategie for recovering Snapchat messages with Snapchat app or its official website page. It will make your recovery procedure more accessible and ensure that your data is protected during the process. To restore lost Snapchat messages, follow these simple steps:
1. Enter Snapchat and choose your profile symbol in the upper left corner. Tap on the Settings icon in the upper right corner.
2. Scroll down until you see the "My Data" option. Fill up your Snapchat username and password. This will allow you to access the My Data page.

3. Tap the "Submit Request" button. Following that, you'll see the text "We Received Your Request", and your data will be sent to the email address associated with your Snapchat account.
When you get the Snapchat letter in a day or two, they will email you a link. You may download all of your data by clicking on the link. Retrieve the file on your device by double-clicking the mydata.zip file. The zip file contains all of your images, videos, and messages. Here is how to get access to all the data you needed.
You can extract the file mydata.zip on your iPhone.
Once the file has been extracted, a new folder will be created in your internal storage.
Tap on index.html in the mydata file. This index file contains all the messages you've sent and received.
Method 2: Recover With the Professional Tool
If you didn't find what you need in the mydata file sent by Snapchat or you just don't want to wait, here is another alternative you could have a try. We recommend the iFindit to you.
iFindit is a sophisticated data recovery program for recovering data on iPhone. It can restore lost or deleted data from iOS devices with or without a backup. Whether your data was lost due to accidental deletion, a virus attack, a locked screen, or any other reason, iFindit can rapidly recover your essential data. iFindit's excellent compatibility allows it to work with all iOS versions, even the most recent iOS 15.
It can retrieve your disappeared Snapchats messages and any other data without backup.
It provides scanning and previewing before recovery process for free.
It allows you to selectively recover your data.
It could save your time with a high speed of scanning.
It ensures a high success rate to recover data.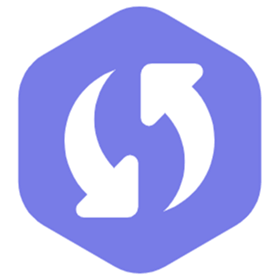 Following are the steps of how to use iFindit to retrieve your Snapchat messages:
1

Open iFindit on your laptop and choose the "Recover from iOS Device" option. Use a lightning cord to connect your phone to your PC.

2

After iFindit successfully recognizes your device, click "Next".

3

Choose the data of snapchat and click the "Scan" button in the lower-right corner. iFindit will begin scanning your device.

4

When the scan is finished, all recoverable data will be shown on the screen. After selecting the files to be recovered, click the "Recover" button in the bottom right corner. A pop-up box will urge you to choose a place to save the recovered data.
Bonus Tip: How Can I Save the Snapchat Messages?
The simplest technique to restore Snapchat messages on iPhone is to manually save the messages. Here's how it works:
Open the Snapchat app and make sure you're logged in.
To save a message, scroll down the screen, then press and hold the message you wish to save.
To store it to your local storage, choose the Save in Chat option. When finished, the stored message will be highlighted with grey color..
It's worth noting that the other person in the chat will be notified that you've saved the message.
And for the Snap it's also the same operation, press and hold the Snap, then choose Save in Chat, it will be save as Chat Media. But you should know that only photo Snaps set to no limit and video Snaps set to loop could be saved.
Conclusion
If you troubled with how to restore a Snapchat message, we hope this article has brought some good news for you. There are some ways to recover deleted Snapchat messages on iPhone. It's not always an easy process, but it can be done with the right tool. We recommend iFindit for recovering lost data on your iPhone because they have a proven track record of success in these types of cases. And what's more imprtant id that with iFindit, you will get your Snapchat messages right away. Download and enjoy your previous Snapchat messages right now!