When Apple released iOS 10, it introduced iMessage games, which brought a new element to text messaging. These games are turn-based, allowing you and your friends to play them at your convenience. While some of the games are exclusive to iMessage, others can be played outside of the app. If you want to explore the best iMessage games, make sure to first learn how to play iMessage games.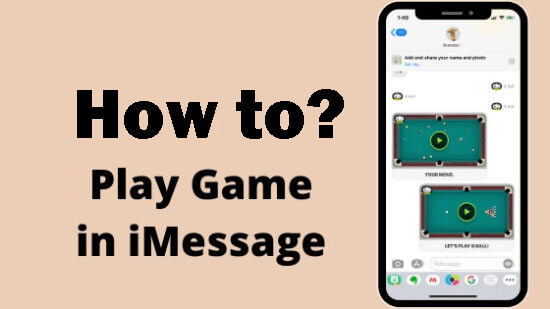 Part 1.

The Best 10 iMessage Games of 2023
1. Best Multi-Game Compilation for iMessage: Game Pigeon
The Game Pigeon app offers a collection of more than twelve classic games in a single platform. With iMessage, you can challenge your friends to a friendly game of Checkers, Poker, Gomoku, or Battleship. While all the games are free to play, some of them may require in-app purchases.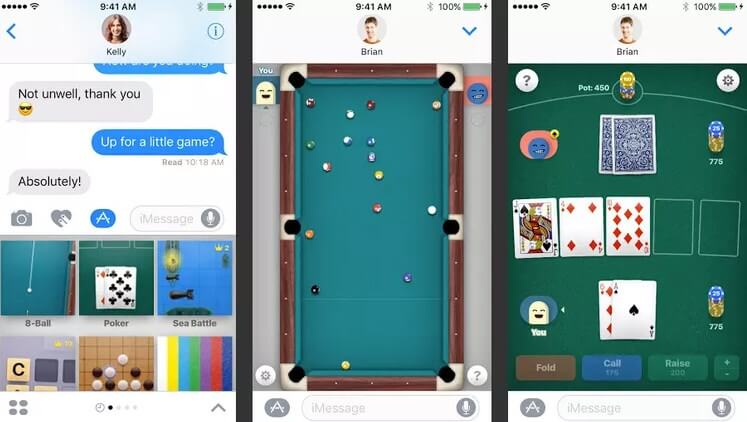 2. Best iMessage Word Game: Wordie
Wordie is a word-trivia game that is free to play and works similarly to Pictionary. The game presents players with a collection of scrambled letters and four pictures that serve as clues for the word. Additionally, you can form groups of up to 40 players, and the game is compatible with all your Apple devices, including your Apple Watch, as it syncs seamlessly across all your devices.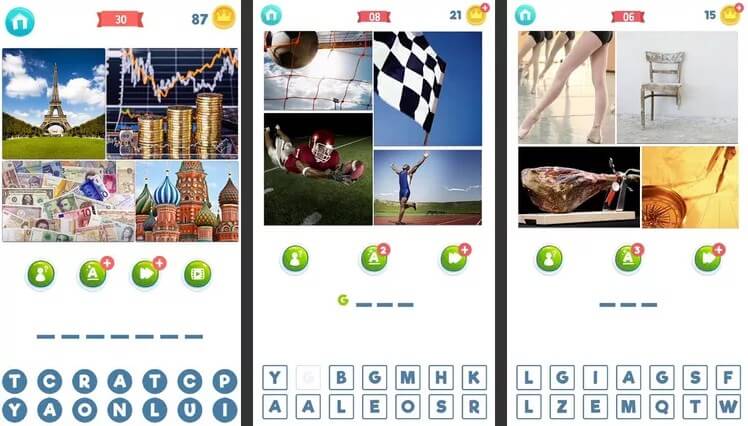 3. Best Basketball Game for iMessage: Cobi Hoops
Cobi Hoops offers a chance to play some intense b-ball with your friends without leaving your seat. This free game challenges players to score as many baskets as possible within 30-second rounds. Using trick shots can help increase your score and unlock new challenge modes.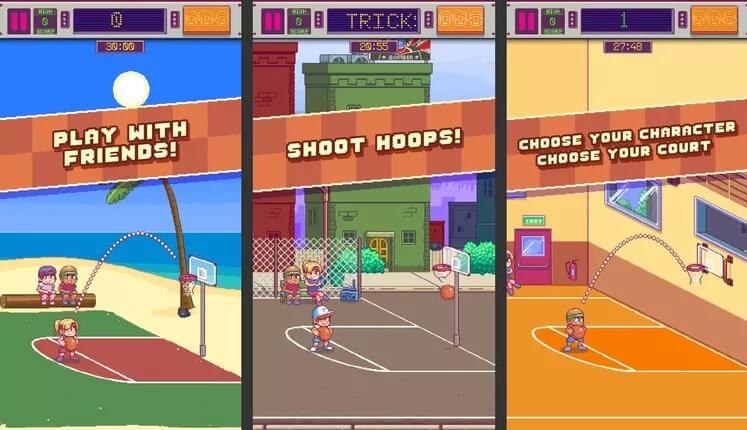 Let's Puck It! adds a unique twist to a classic American pastime by encouraging players to place bets. You have the option of choosing from a list of suggested wagers like "loser buys dinner," or you can create your own stakes. As the pace of the puck increases with every volley, it's essential to be cautious of what you wager.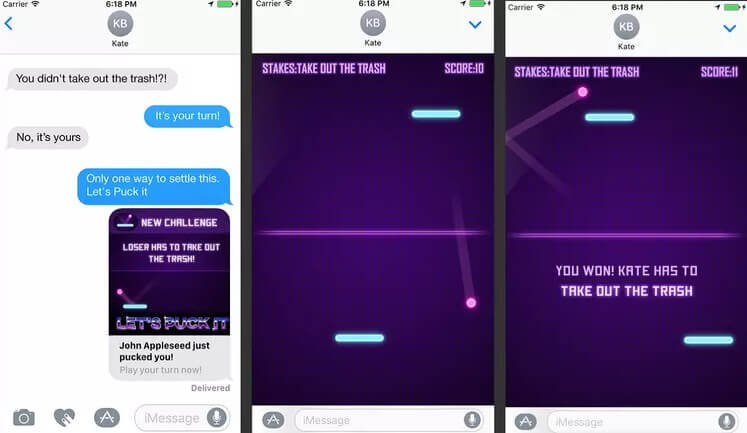 5. Word Game Tournaments for iMessage: Boggle With Friends
Boggle is a board game that offers players two minutes to spell out as many words as they can using a set of random letters. It is essentially a fast-paced variation of Scrabble. You can hone your skills by downloading the Boggle With Friends app and practicing solo, after which you can take on your friends in iMessage challenges.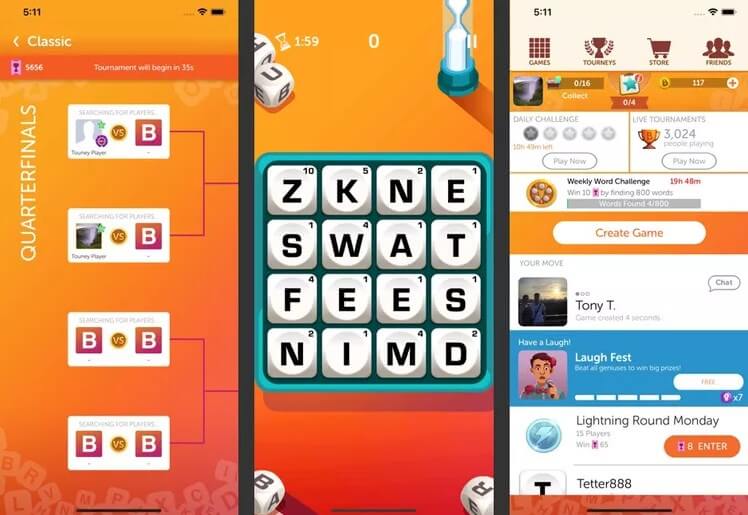 6. Mind-Bending Mini-Golf on iMessage: Mr. Putt
Mr. Putt, developed by a University of Missouri-Kansas City student, is the most widely played mini-golf game on iMessage. The game offers a challenging experience, but the sleek graphics and smooth controls prevent it from becoming too frustrating. Mr. Putt is available exclusively on iMessage and is free to download and play.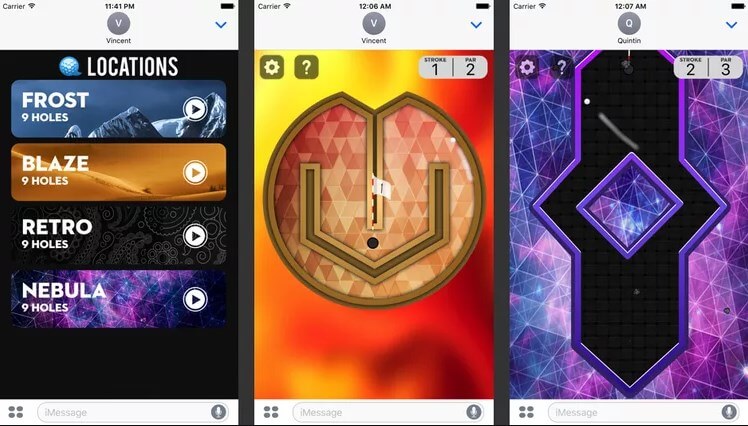 7. Best Icebreaker Game for iMessage: Truth Truth Lie
In the game Two Truths and a Lie, individuals play in groups to enhance their understanding of one another. Each participant makes three statements about themselves, and the other players must guess which one is untrue. Truth Truth Lie has introduced this classic icebreaker to iMessage, providing an opportunity to learn more about individuals from all around the globe.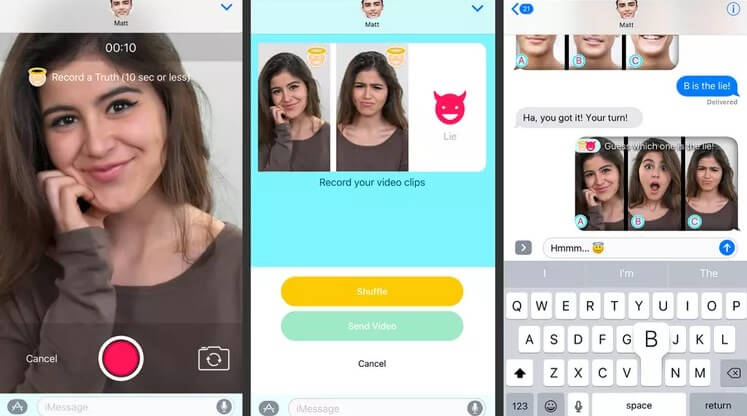 8. Best iMessage Chess Game: Checkmate!
While Game Pigeon does offer a rendition of Chess, Checkmate! provides a more exceptional experience. With Checkmate!, players can engage in chat during gameplay and engage in multiple games simultaneously for a fee of $0.99. Moreover, there are no time limits between turns, allowing ample time to contemplate the next move.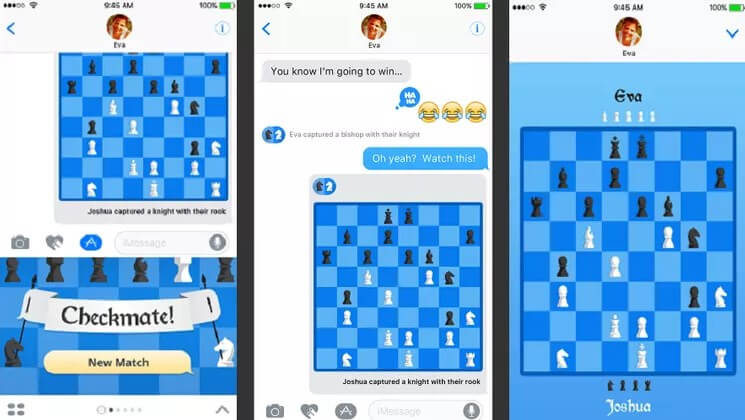 9. Make Your Own iMessage Slide Puzzles: WIT Puzzles
WIT Puzzles enables you to transform your pictures into slide puzzles that your friends can solve. The app keeps a record of the number of moves it takes players to align the pieces accurately. Furthermore, apart from iMessage, WIT Puzzles can be accessed on WhatsApp and Facebook.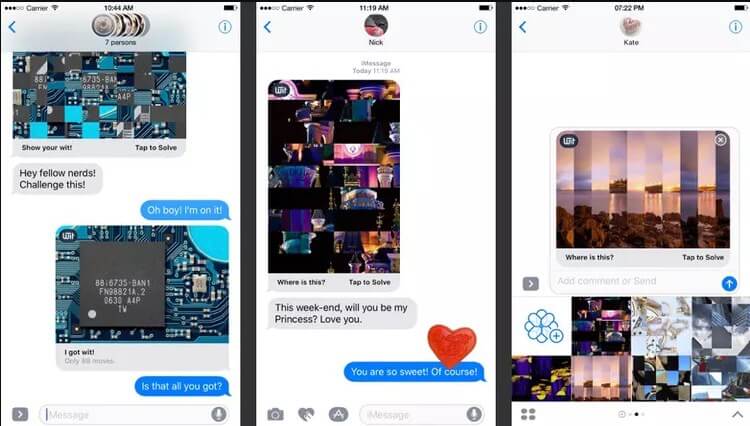 10. Candy Crush Clone for iMessage: Bubble Bop
Bubble Bop appears to be yet another imitation of the arcade sensation, Bust-a-Move, and that is precisely what it is. Nevertheless, anyone familiar with Candy Crush or comparable games will recognize how to play. The objective is to match balloons of the same color and burst them before they fill the screen.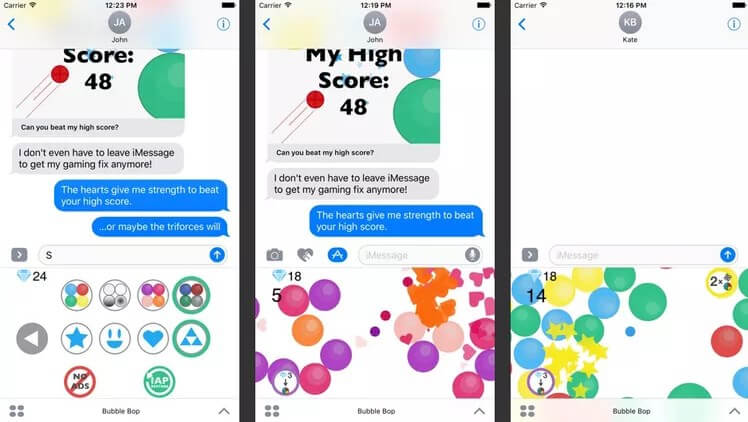 Part 2.

How to Play iMessage Games
1. How to Play iMessage Games on Android
In general, it is impossible to play iMessage games on Android devices because they operate on distinct platforms. However, as technology continues to evolve, people have discovered new methods to achieve the seemingly impossible. Currently, there are several ways to play iMessage games on an Android device. Read on to learn more.
Fortunately, there is a solution available in the form of WeMessage, a substitute application that blends iMessage's restricted messaging system with the Android operating system.
To play iMessage games on an Android device, you'll require a few things. WeMessage provides all the features of the iMessage application, such as group chats, attachments, notifications, content blocking, and Do Not Disturb mode.
Follow the step-by-step guide below to use weMessage on your Android device:
1

Make sure that you have an Apple ID that you previously used to sign in to the iMessage app.

2

You will need a Mac computer with macOS 10.10 or a newer version since weMessage requires running an application on your Mac.

3

Install Java 7 or the latest version available.

4

Ensure that your Android phone is running on Android 5.0 (Lollipop) or a newer version.

5

Make sure that the messaging app is already installed on your Android device.
2. How to Play iMessage Games on iPhone
To play iMessage games on an iPhone, you need to be messaging someone who is also using iMessage. Furthermore, iMessage must be enabled on your iPhone. After enabling iMessage, you can play games with anyone who also has iMessage enabled on their phone. To play iMessage games, you must download them from the app store, but this can be done directly through the iMessage app.
To play iMessage games on iPhone:
1

Open a conversation with the person you want to play games with or start a new conversation and enter their contact details.

2

Tap the App Store icon located above the keyboard.

3

Once you open the App Store page, scroll down to the "Play Games on iMessage" section, and click on "See All" to view all available iMessage games.

4

Select the game you want to play and tap on "Get". Keep in mind that some games may require you to make in-app purchases or cost money to download.

5

Once the game is installed, you can find it in the toolbar above the keyboard in the iMessage app. Swipe the toolbar to the left if you can't see the game icon.

6

Tap on the game icon to start playing and follow the instructions.

7

The person you are playing with may also need to install the same game on their iPhone. If that's the case, they can install the game by clicking on the link that appears when you send them a move through the game.

8

Once the other person has installed the game, you can start playing it together.
Bonus:

How to Fix iOS 16 iMessage Not Working

If the iMessage issue persists on iOS 16 despite trying all the options and solutions mentioned above, we suggest using UnicTool Umendit. It is an all-in-one solution for iOS-related problems and the best solution for resolving issues with iOS 16 iMessage, among other things.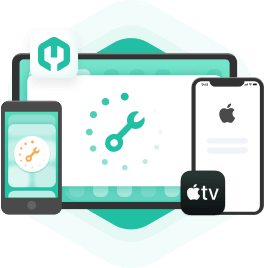 Fix Apple iOS 16 Issues
It supports all of your Apple devices and doesn't need any password to work
Simple and easy access to enter/exit mode
It supports most issues like iOS 16 iMessage not working
Step-by-Step Guide to using Umendit
1

Navigate to the official website of Umendit and complete Downloading and Installation.

If your iPhone is undetectable then Umendit will display instructions on how to put your phone in Recovery mode. Follow the instructions and then move on to the next step.

2

Enter DFU mode, and click "Download" to get the latest version of firmware for your phone.

3

Click "Start" to fix your phone, then wait for the process to complete. Then, restart your iPhone and go to Setting. The latest version of iOS will be installed.
Conclusion
Playing iMessage games on your iPhone or Android device can be a fun way to spend time with loved ones. With the help of this guide, you can easily download and install iMessage games and start playing right away. Don't hesitate to try out different games and enjoy your time.
However, it can be frustrating when iMessage stops working on the latest iOS version, such as iOS 16. You may spend time searching for solutions online. But now, you don't need to look further as we have collected all the possible solutions in one article to help you fix any iMessage issue that may arise.Try it out today!(use Umendit)