All-in-one iOS System Repair Tool
Fix 150+ iOS/iPadOS/tvOS system issues like stuck on Apple logo, black screen of death, boot loop, error 4013, error 4005, etc.
Solve Various iOS System Issues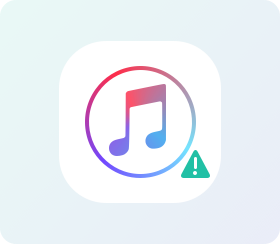 Fix 180+ iTunes Errors
Bypass all sorts of errors like error code 4010/4013/4014, and stuck issues that may happen when updating and restoring the device via iTunes.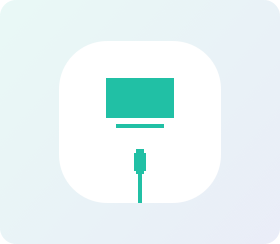 One Click to Enter or Exit Recovery Mode
Totally free function to help you quickly enter/exit Recovery Mode without complicated steps.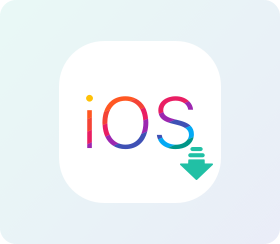 Downgrade iOS Without Jailbreak
Umendit helps to downgrade iOS/iPadOS/tvOS to the previous signed versions when you aren't satisfied with the latest version.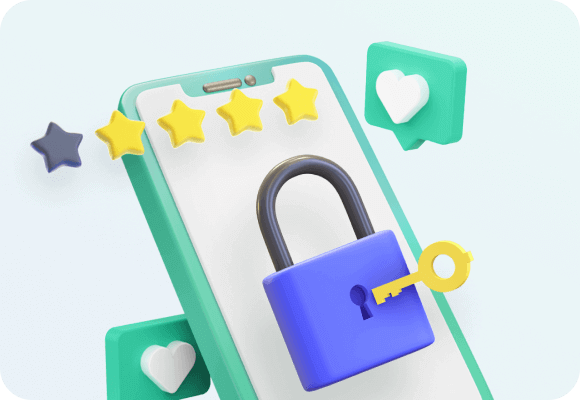 Reset iPhone/ iPad/iPod Touch Without Password
Use Standard Reset and Hard Reset to reset your iPhone/iPad/iPod Touch after you back up the device data. Even if you forget the password, you can re-gain access to your device easily.
No Data Loss Promise
With exclusive technology applied, Standard Mode can fix most of the iOS issues without data loss.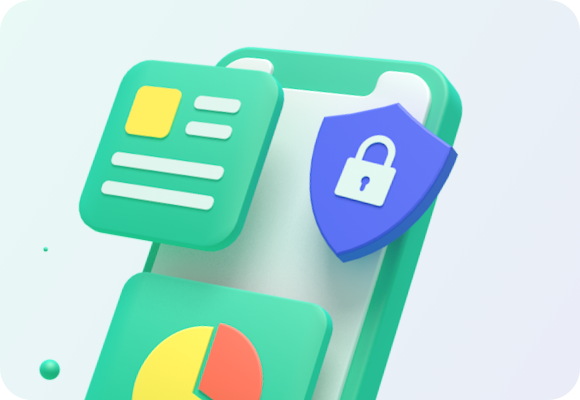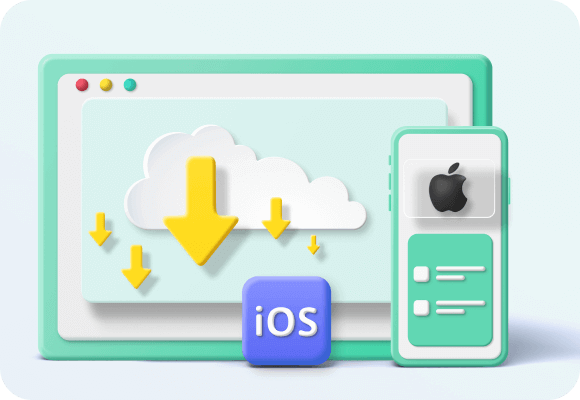 Downgrade iOS Without iTunes/Finder
You can downgrade any latest iOS version to the previous one with our ios repair software. You don't have to jailbreak your iPhone, or even iTunes. Meanwhile, all your data will be protected.
High Success Rate
Years of reaserch promises high success rate, positive user feedback turns it into the highest among all.
60-Day Refund Policy
Full refund is offered to protect users' right to the most extent.
Powerful Functions with Caring After-Sale Service
3 Steps to Repair iOS System With Umendit
No need to be tech-savvy; you can repair the malfunctioning device in 3 simple steps.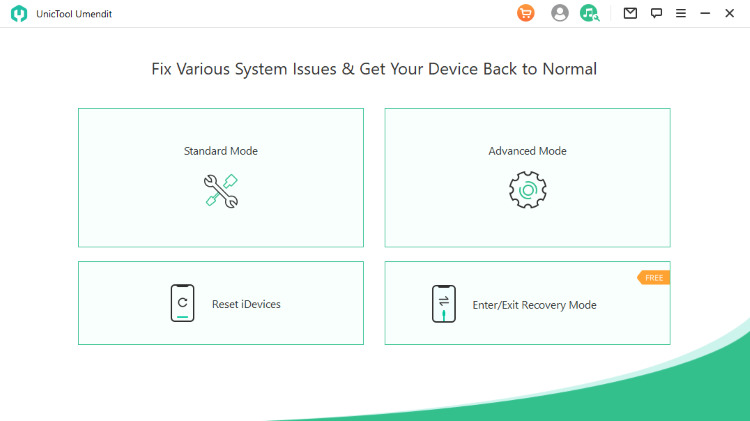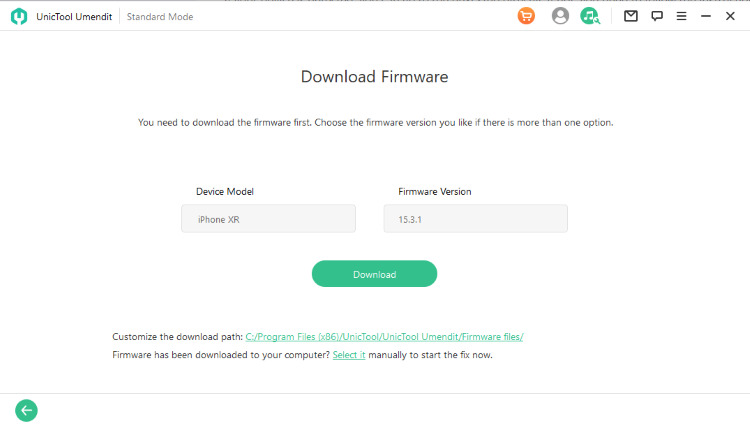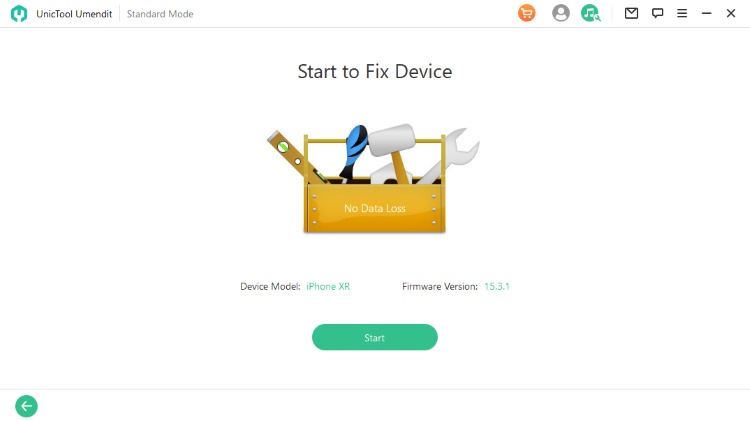 Umendit: Trusted By All Kinds of Users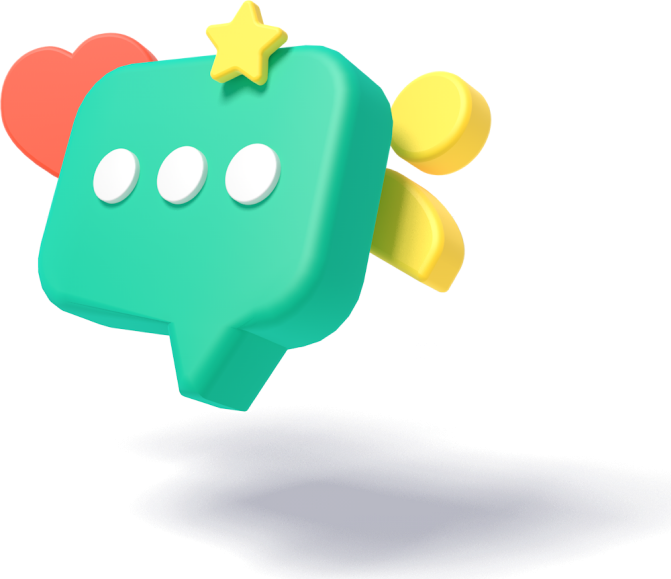 Repair iOS System Before It Gets Worse
No professional knowledge is required.
All you need is Umendit, a computer, and a USB cable.
Save time and money.
Secure you and your device.
Learn More About iOS Issues And Fixes
FAQs
Check and see if you have the same question
For more
1. What's the main features of Umendit iOS system repair tool?
Update to the latest iOS 17 beta.
Downgrade from iOS 17 Beta without iTunes.
Instantly enter/exit Recovery Mode on iOS devices for Free.
One click to reset iPhone/iPad/iPod touch without passwords.
Easily downgrade iOS 17 beta to the previous version without jailbreak.
Repair 150+ iOS/iPadOS/tvOS system problems like stuck on Apple logo.
Fix screen won't turn on, recovery mode loop, reboot loop, and black screen, etc.
2. How do I tell whether my device is supported or not?
You can download Umendit and then choose any of the functions. There is no need to pay during the whole process. After that, connect your device to a computer and click "Next". If you can go to the next interface, then your device is supported by Umendit. If not, you will see a message saying, "Your Device Is Not Supported." Otherwise, you can go to the Tech Specifications page and check the list of all the supported devices and system versions.
3. Does Umendit genuinely fix the issues without data loss?
Yes, the Standard Repair will get your device back to normal without data loss, while the Advanced Repair will erase your device after the repair.
4. Does Umendit and iTunes work in the same way?
Although Umendit also takes advantage of firmware, it applies the exclusive technology of the UnicTool team. Thanks for that. Umendit can solve some issues that iTunes can not fix and bypass the problems like error 4013/4014 that usually occurs during the iTunes repairing process.
5. Is there any difference between Standard Repair and Advanced Repair?
Umendit offers two modes to fix system issues. The Standard Repair is generally used to solve most common problems like an iPhone/iPad stuck on the Apple logo or Recovery Mode screen without data loss. The issues to be fixed will show when you enter the main interface. Advanced Repair focuses on more complicated problems that Standard Repair cannot repair, whereas it will erase your device. Besides, you can use this mode when you forget the password of your device.