Explore MagicVox Real-Time Voice Changer
4 Simple Steps to Use MagicVox AI Voice Changer
Don't Just Take Our Word for It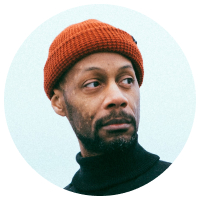 Vincent Plesko
Here I want to praise the Customer Service of the MagicVox team. No matter when you have questions about changing your voice, you can reach the support team quickly. Plus, they will patiently answer your questions with great detail.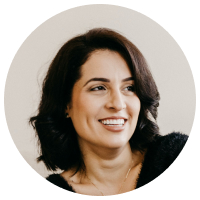 Lady Godiva
As a game enthusiastic, I am happy with the MagicVox voice changer app as it helps me to play the online server games by changing my voice tones. The compatibility of this program help me to use this feature on various gaming platforms like Fortnite, PUBG and many more.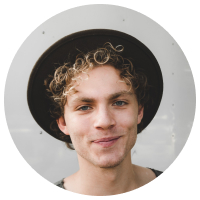 James Stiffel
The MagicVox voice changer app serves me a lot when I step into an online dating website. I feel this app makes my voice private without revealing it to unknown users.
MagicVox
MagicVox: The Best Voice Changer for PC You is A Click Away
Change your voice in real-time with one click on PC.
Excellent soundboard for both Mac and Windows operate systems.
Best voice changer with VoiceStudio helps to customize your own voice.
New voice and sound effects update weekly, you will never run out of them.
Tips and Tricks for Changing Voice
FAQs
Check and see if you have the same question
For more
1.What's the difference between the full version and the free version?
You can enjoy all voices and sounds,all functions and features in the full version while you can only use limited voices, sounds and functions in the free version.This is the difference between full and free version.
In free version,if you want to click unlock voices or functions,a window will pop-up to tell you that you will need to update your purchase plan for this feature.
We highly recommend you to use purchase full version, with less than 0.2$/day,you can get a lot of fun on various gaming,live and voice chat platforms.
2. How to use Unictool MagicVox in Discord?
1) Download, install and configure MagicVox on your PC.
2) Open Discord and at the bottom click on your voice settings option button.
3) After the user settings window opens click on the "Voice" tab.
4) For INPUT DEVICE Select "Microphone (Voice Changer Virtual Audio Device)" in the drop down menu.
5) Uncheck Automatically determine input sensitivity.
6) Now speak into your microphone and adjust the sensitivity setting so it is showing green when you talk.
7) Click Escape.
3. What to do if MagicVox doesn't work?
Problem 1: No Sound/Low Sound on MagicVox
1. Go to MagicVox "Settings", click the drop-down button to select the microphone and headphone device you are using.
2. If the sound is too low or even no sound
Please turn up the microphone and headphones volume control (which marked "1"in Picture 2).The audio volume detection bar should change as the volume increases or decreases if the setting is correct.
3. If you speak without sound
Please check and make sure Mircrophone button (which marked 2 in Picture 2) and "Hear myself" button (which marked 3 in Picture 2) are turned on.
4. If the noise and echo are very strong
Please check and make sure "Noise reduction" button in the Speaker Button (which marked 2 in Picture 2) is turned on and try to increase the noise reduction level to reduce the noise. 5. If the voice changer effects don't work
Please check and make sure "Apply voice changer" button (which marked "3"in Picture 2) is turn on.
Problem 2: Microphone or headphones can't be detected by MagicVox
1. Go to your computer ,search " Control Panel" > Hardware and Sound > Sound.
Then check whether your Microphone (on Recording option) and Headphones (on Playback option) is available. If your device is Disable,pls Enable it.
2. If your device is unavailable,please select your output device as Headset.
If your device is connected,but it can't be detected by Windows or Mac system,please please download software "MaxxAudio" on the online for free (If you are Dell computer users,you can type "MaxxAudio" on Windows Search Bar). Then choose "Headset" when you are asked "which device did you plug in".(This problem is caused by the detection of Windows/Mac system, not caused by MagicVox.)
Then click on the Refresh button.
4. How to register for MagicVox?
You can click the user icon in the upper right corner on MagicVox software. Then there will be a login panel will popup for registration. You need to log in with your licensed email and license code (which will be sent to your licensed email automatically within minutes after you've purchased). To buy from us, you can go to MagicVox official website, and click "Buy Now" button to purchase page.
5. What can I do if I want to change my email or forgot my account & password?
Change the registered email or Unictool ID/account is not supported.But our support group will be here to help you anytime. If you have forgotten your account & password,please contact us by email support@unictool.com with telling us your purchase ID. Our support group will reply and help you quickly.