Have you ever wondered what you would sound like if you were a kid? Well, now look no further, as baby voice changers are here for you! These voice changers allow you to sound like a toddler at a moment's notice and even save your recordings for later.
That said, if you're looking for the best baby voice changer out there, the article ahead has got you covered! In it, we'll cover the different child voice generators for PC, Android, and iOS.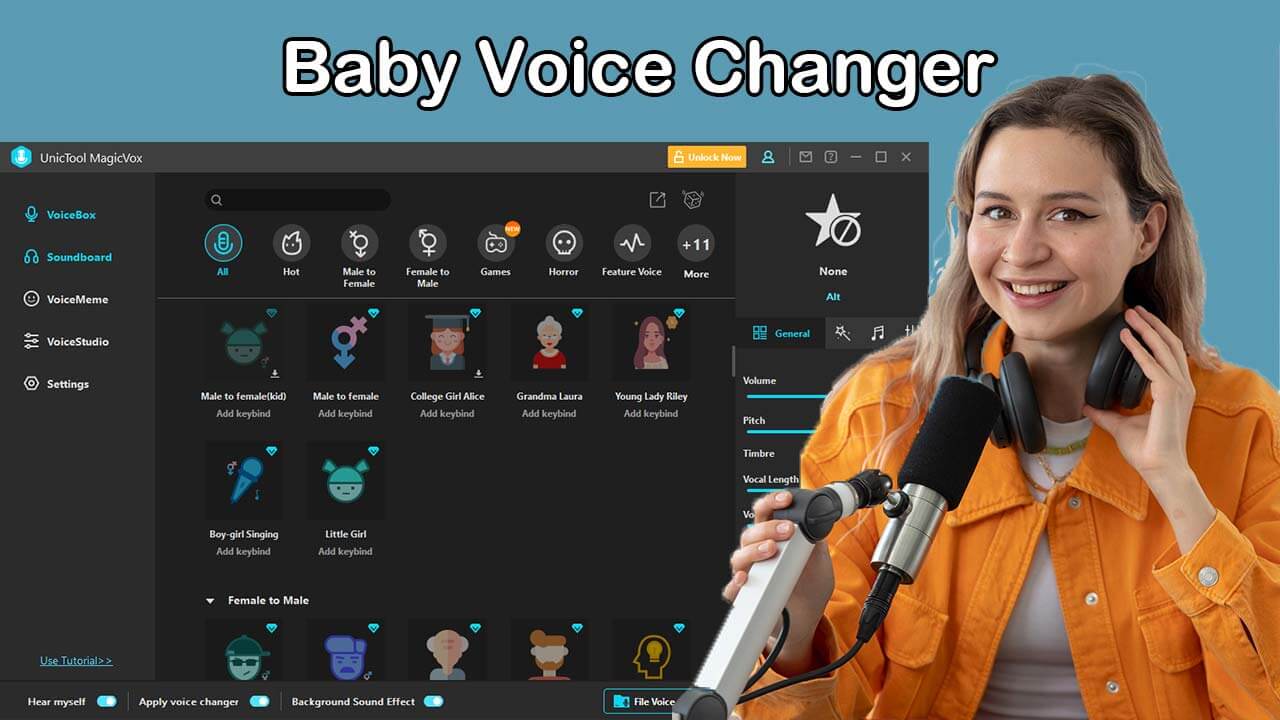 Part 1.

Best Baby Voice Changer for PC

MagicVox is the best baby voice changer for PC. It's equipped with bundles of features, including its famous VoiceMeme. This will enable you to make your voice sound funny. You can also choose to sound like a minion.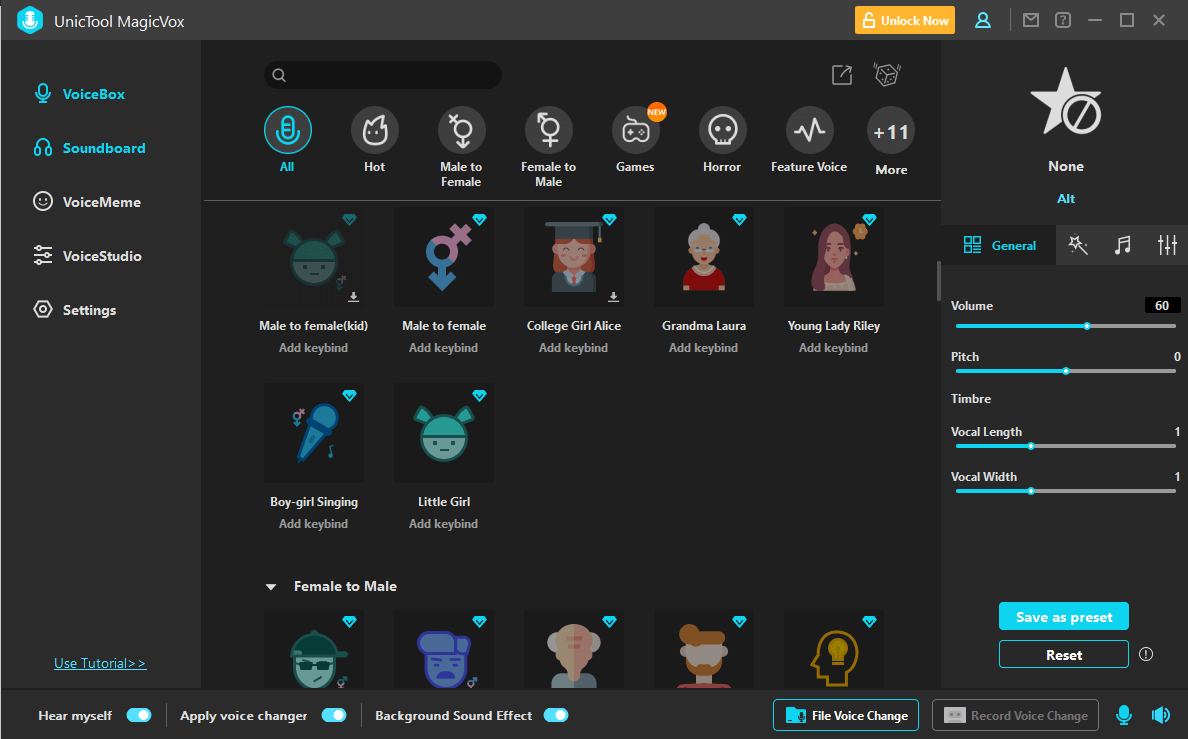 MagicVox works as a little kid voice changer software that has everything you need to change your voice from male to female or from adult to baby, and you can also change the pitch of your voice. Plus, it's incredibly easy to use; no prior knowledge is needed.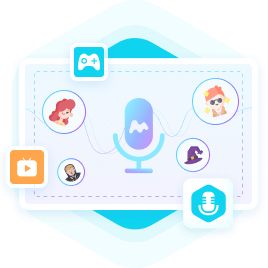 A Real-Time Voice Changer
It changes your voice in real time.
Over 400+ voice effects to choose, include various little child voice effects.
It offers autotune, making your voice sound all the more appealing.
It can be used on various applications ranging from different games to applications such as Skype and Discord.
Already has a handful of programmed voices that you might find resourceful.
Pros
Simple and easy-to-use interface
No jailbreak needed
Multiple voices and characters to choose from
Allows you to change your pitch and hear yourself directly by pressing 'Hear Yourself."
Cons
It may require you to download the software in order to be used effectively.
How to do a Baby Voice
Step 1: Download the voice changer.

Secure Download

Secure Download

Step 2: Configure input and output device. From the setting, assign a microphone as input and headphones as an output.

Step 3: Select the platform and go to the Audio Setting, set Voice Changer Virtual Audio Device (WDM) as default input device.
Step 4: Select the Baby voice effect. Or you can use the voice maker to custom a voice to fit your voice better.

Step 5: Record your audio or import the audio file to apply the voice effects and filters.
Voicemod is a resourceful baby voice changer for PC. It can change your voice to a range of different voices and accents.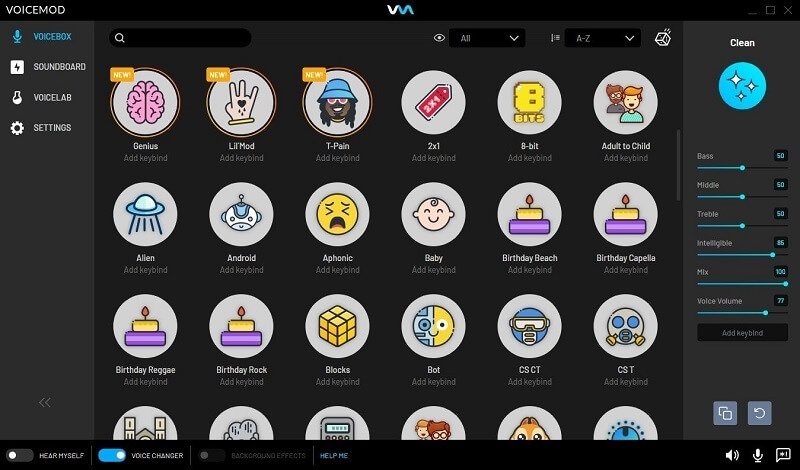 With Voicemod, you can use your voice or choose from a wide range of voices from different languages, genders, and ages. In addition, this software allows you to sound like celebrities such as T-Pain. Not just that, using Voicemod, you can sound like a baby, a bot, or even an Android.
Pros
Can be used for gaming and to protect your identity
Over 100 voices to choose from
Free to use
Cons
Only Windows version is available
Crashes when using soundboard
Clownfish Voice Changer is a voice-changing application for PC that allows you to sound like a toddler, clone, alien, or old man. Clownfish will also help make your voice sound as if you are speaking in a lower pitch, making it perfect for when you need to sound like a toddler.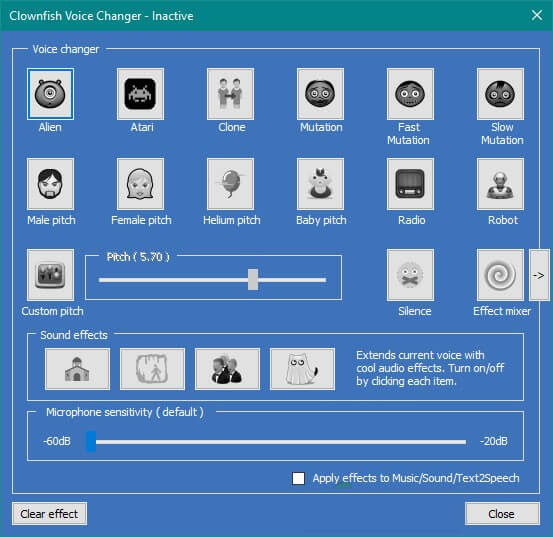 Pros
Works as the ultimate voice changer for Windows
Can be added as an extension on your web browser
Modifies your voice on Steam, Skype, and even Discord
Cons
Official extension sometimes doesn't work properly.
Part 2.

Best Child Voice Generator Text to Speech

If you're looking for a child voice generator via text-to-speech, the voice changers ahead are sure to help you out:

Voicechanger.io is one of the best child voice generators that offer text-to-speech. Add the text you want to convert into a baby voice, and Voicechanger.io will change it in a matter of seconds. You can also upload your audio and have it converted to the sound of a toddler or any character, such as Alvin the Chipmunk or Bane from the Dark Knight Rises.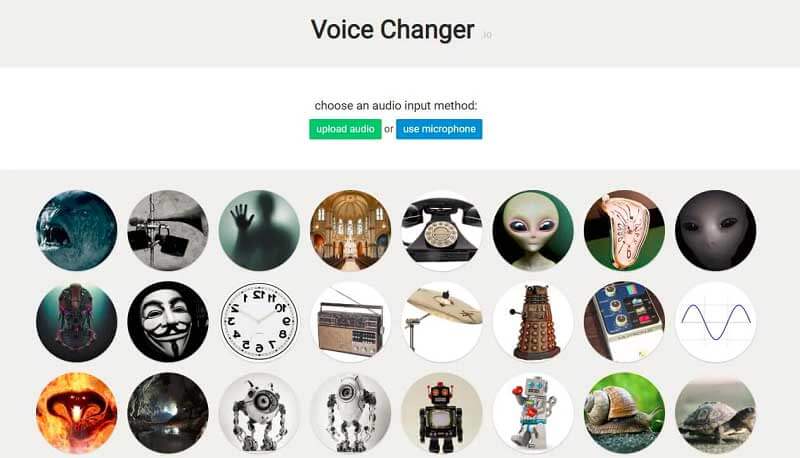 It has a wide range of voices that are all 100% free with no ads or in-app purchases. One of the many features of Voicechanger.io is that it enables you to sound like a little kid at will since you can create your own custom voice.
Pros
Enables you to write what you want to say instead of saying it
Allows you to export your audio and have it modified
Simple to use and understand; great for beginners
Cons
You won't have a lot of voices to choose from since the platform is free to use
Voicemaker.in is an amazing child voice generator. Just write what you want, and the platform will repeat that in a kid's voice. Not just that, it has more than 750 voices and 120 languages to choose from in its basic plan. Its prices range from $0 all the way to $20.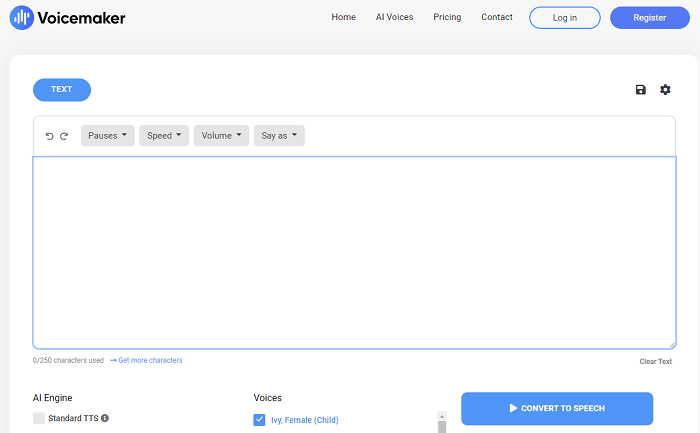 Voicemaker.in works as a kid voice changer that generates realistic-sounding voices and allows you to store your data (upwards of 10 GB) through its backup service or cloud.
Pros
Can be used for animation, video games, and even voiceovers
Enables you to download your voice recording
Offers support for YouTube Videos
Cons
You'll need to pay a monthly subscription fee, as it's not free to use.
Part 3.

Best Baby Voice Changer Apps

Some of the most notable baby voice changer apps include:

Voice Changer with Effects is one of the best baby voice-changing applications out there. It's a free application that lets you change how your voice sounds.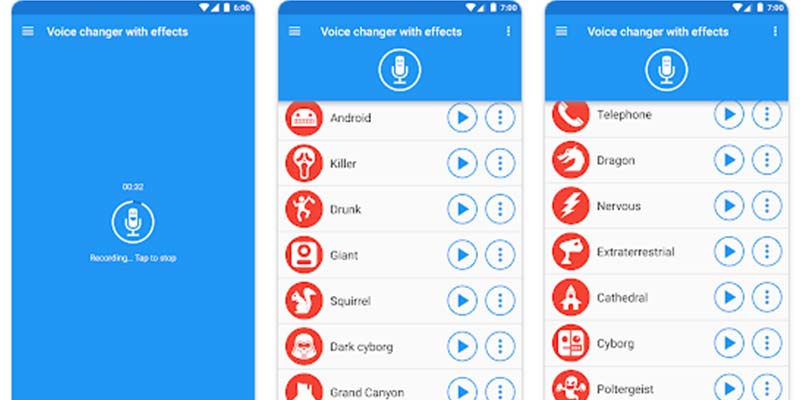 Voice changer with Effects provides various sounds, including a baby's cry, laughter, and even an alien's voice. It's also among the best applications designed for iPads and iPhones.
Pros
Helps to create unique voices
One of the greatest voice changer applications out there for iPhone
Free to use, with in-app purchases as well, if you're looking to access more features.
Cons
Lack of cartoon characters as well as other notable voices
Voice Changer - Voice Effects is an engaging voice changer that can make your voice sound scary or funny. It is available for free on both the App Store and Google Play Store. This application also enables you to sound like a toddler, be it a boy or a girl, simply by speaking into the mic and then modifying your voice afterward.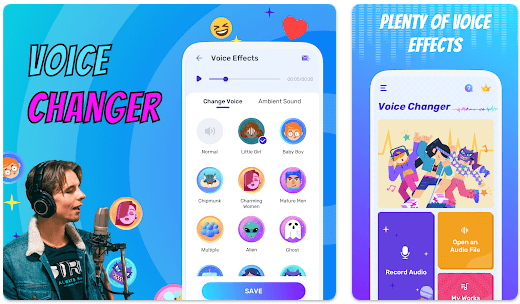 Pros
Helps you sound like a toddler instantly
Free to use, with little to no adverts
Available for download on Google Play Store
Cons
Not many voices to choose from
Voice Changer Plus is a notable kid voice changer that has been around for a while now. It is your best buddy if you want to prank your friends with a baby voice. It also enables you to imitate the voice of a snail, a robot, or even the Dark One, i.e., Darth Vader.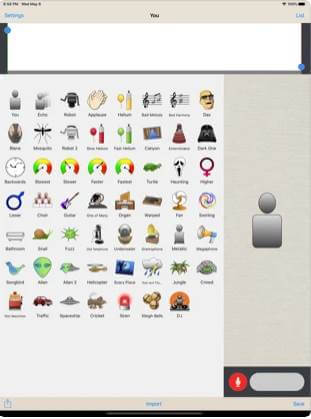 Pros
Can be downloaded for free on the App Store
Several 5-star reviews
Also offers other sounds, including those of a siren, a jungle, or a crowd, for when you're looking to play a prank.
Cons
It lacks the voices of famous characters such as Deadpool, Peter Griffin, or Stewie from Family Guy.
Not compatible with iOS versions older than iOS 11
Part 4. FAQs about Little Kid Voice Changer
What is a Little Kid Voice Changer?
A Little Kid Voice Changer is a tool or software that allows you to modify your voice to sound like a young child. It offers various voice filters and effects specifically designed to mimic the voice of a little kid.
How does a Little Kid Voice Changer work?
A Little Kid Voice Changer uses advanced algorithms and digital signal processing techniques to manipulate the pitch, tone, and other characteristics of your voice. By adjusting these parameters, it can transform your voice to resemble that of a young child.
What are the applications of a Little Kid Voice Changer?
A Little Kid Voice Changer can be used for a variety of purposes. It can add fun and entertainment to voice chats, online gaming, or prank calls. Additionally, it can be utilized in voice-over recordings, video productions, and creative projects where a child's voice is needed.
Is a Little Kid Voice Changer easy to use?
Yes, most Little Kid Voice Changer tools are designed to be user-friendly and intuitive. They typically offer a simple interface where you can select different voice filters and apply them to your voice in real-time. Some may even provide additional customization options for fine-tuning the effect.
Can I use a Little Kid Voice Changer in real-time conversations?
Yes, many Little Kid Voice Changers support real-time voice modulation, allowing you to use them during live conversations. You can apply the desired voice effect while speaking, and your modified voice will be heard by others in real-time. This feature adds an element of fun and excitement to your interactions.
Conclusion
All in all, a baby voice changer or kid voice changer can come in handy when you're looking to prank your loved ones or have fun in general. With the use of these applications and or platforms, simply talk directly to the mic or text what you want and hear it back in a kid's voice.
This can be engaging and a fun way to watch the hours go by. That said, if you're looking to have some fun, be sure to check out baby voice changers such as UnicTool MagicVox. These applications will undoubtedly ensure that you have a good time!