Spoofing in Pokémon GO with a Customized Route
Move from place A to place B with the route adjusted according to the actual situation.
What Make TailorGo Location Changer Excellent
Spoofing Location

Enter the GPS coordinates to locate a place precisely.

Custom Speed

Set different moving speed based on your actual needs.

Custom Route

Create single or multiple paths to start your custom routes spoofing.

Historical Records

Save the historical spots and make it more convenient to re-select it.

Cooldown Timer

A Cooldown Timer will let you know how long you need to wait after teleporting to avoid Soft Ban.

PokéStop & Gym

Save your favorite PokéStop & Gym spots on the map, and teleport anytime.
Make More Fun with Pokémon GO at Home
Pokemon catching can be much easier with TailorGo Pokemon GO Spoofer, you can lie on your sofa at home while catching Pokemon anywhere on another rainy day.
Catch Pokemon without Walking

With TailorGo, you can catch Pokemon on your sofa without going outside, use Joystick, two-spot, Multil-spot or Jump-teleport Mode to catch your shiny Pokemon anywhere.

Battle and Raid

With TailorGo, you can fly anywhere to join a RAID BATTLE to meet the Pro-Pokémon trainers and defeat the Boss, earning special items and catching the rare Pokémon now.

Join Community Day Anywhere

Join Pokémon GO Community Day around the world to catch the featured Pokémon and get the event bonus, only one click to teleport where you want to go.

Spoof to the Best Coordinates

Got the list of Pokemon Coordinates? Don't hesitate to use TailorGo to teleport to the best Pokemon Go Location all over the world in a minute.
More Luxury Features for Pokémon Go Player
Multi-device Control

Support changing GPS location on 10 different iOS devices at the same time.
Support Pokémon GO multiple devices
Support multiple versions-Android 5 - Android 13 & iOS 7 - latest iOS 16

Wireless Connection

Connect with WiFi.
You can connect up to 10 iOS devices without worrying about running out of USB ports.
You can use our service anywhere in your home that WiFi covers!

Import & Export GPX File

Import / Export GPX file of single and multiple paths to save your favorite routes.
Use GPX routes to autowalk your Pokemon Trainer in Pokemon GO.
Spoof Pokemon GO in specific areas with lots of Pokemon, PokeStops, and Gyms.
Not a Location Changer Only for Pokémon Go
With TailorGo Location Changer, you can fake location to good coords on location-based AR games like Pokémon GO with 1 click, or change your location on Tinder, Grindr, etc, dating apps to meet new friends, and even fake your location on Find My, Life360 to stop tracking without parents knowing.
Spoofing in Pokémon GO in Only 3 Steps
You can freely choose between the three modes to change GPS location and simulate GPS movement.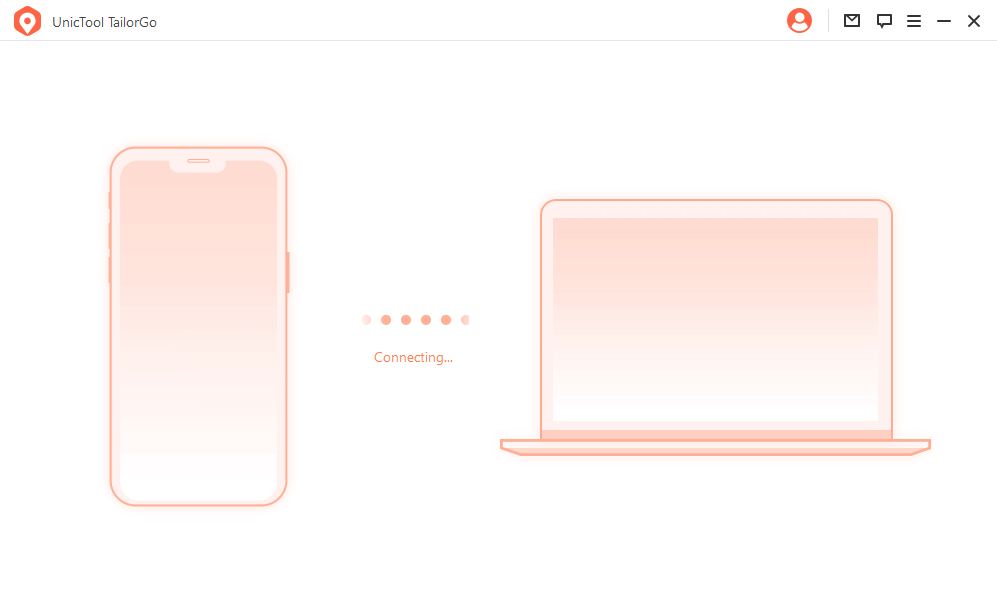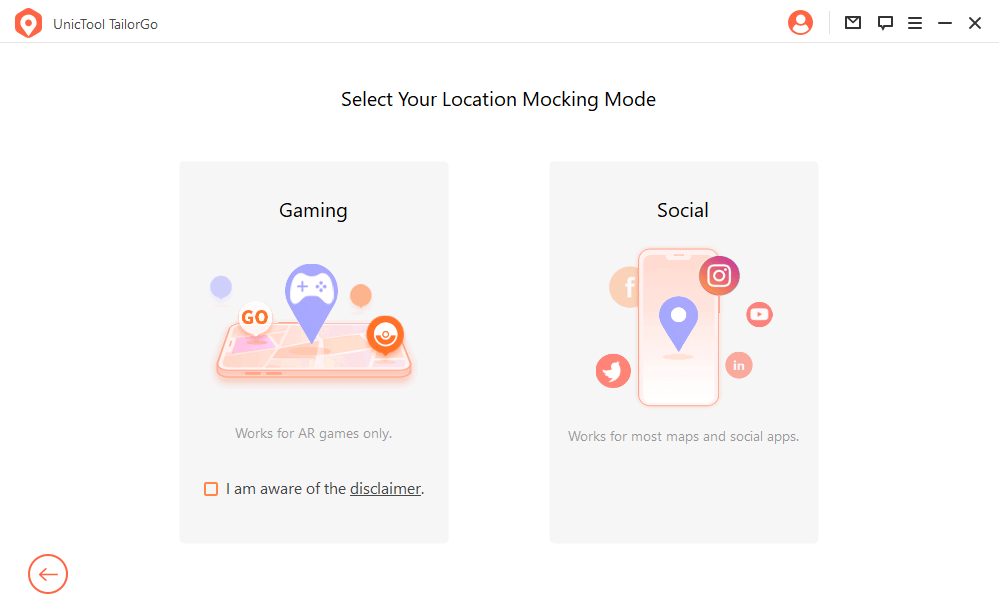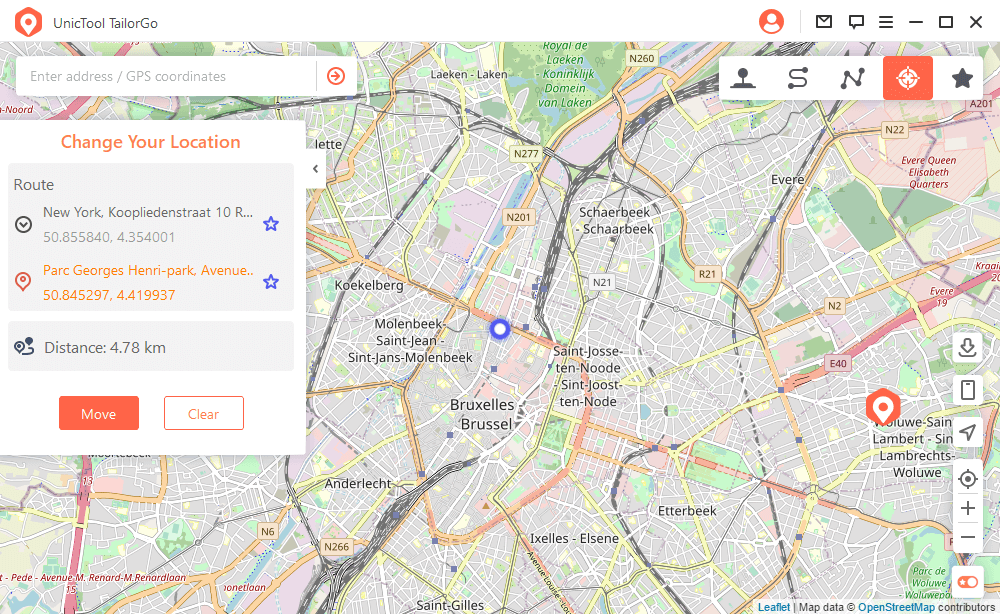 Voices from Our Million Users
Works with Pokémon GO incredibly.
The best app I ever used for changing GPS location! As a huge fan of Pokémon GO, I've always been trying hard to catch more types of Pokémon but sometimes it's not that convenient to actually move or walk outside. TailorGo provides a perfect solution remedy – I can easily teleport to anywhere and simulate movement in the game! This incredible tool has given me so much fun.
The Best Pokemon GO spoofer on the market
I spoof since the game launch and never got a single red warning, TailorGo is one of the good Poke spoofers. I play with 5 accounts every day in different regions of the world, you guys must give TailorGo a try.
Protects my privacy perfectly.
Sometimes it annoys me when apps on my phone ask for my location. I don't really want to give away my location information because I think it's kind of personal. Thanks to TailorGo, I can now fake my GPS location and hide the real location. I feel a lot safer now!
Powerful functions & great experience!
I found this tool by accident and would use it to spoof location on Facebook to trick my friends or fake my location on Find My. It's really interesting when I was just lying in bed at home but they believed I was on a vacation in LA. A good way to connect me better with my friends.
So amazing! Thank you, TailorGo.
My friends recommended TailorGo to me and I successfully changed my location in dating apps so that I got be able to to match with more friends in other areas, which improved my experience. So amazing and thanks very much.
Free trial available for everyone!
Tried TailorGo with the aim of accessing geo-restricted features and services. This software made it possible in just a few clicks! If you're still hesitating, be bold and take action now as there is a free trial for everyone. I'm satisfied and have bought a one-year plan.
Try the Best Free Pokémon GO Spoofer Now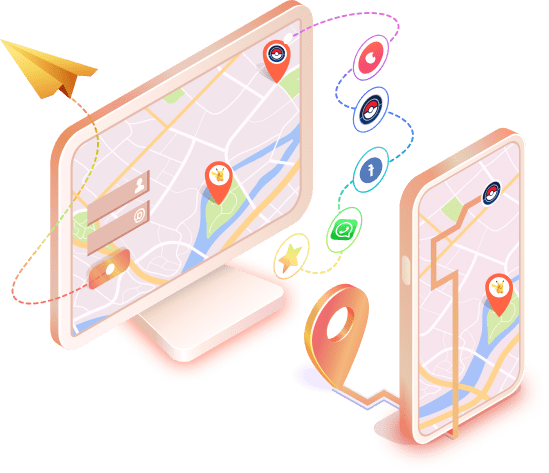 Teleport your trainer's location to anywhere around the world on Pokémon GO with one click.
FAQs
Check and see if you have the same question
For more
1. What kind of devices do TailorGo support?
Almost all models of iPhone, iPad, and iPod Touch with iOS version 7.0 or later are supported. As for Android, TailorGo is compatible with various Android devices including Samsung, Google, Huawei, LG, and Sony, running Android 5 to Android 12.
2. What can free trial version do? Is it necessary to pay for the full version?
With the free trial version, you can only check device compatibility, use Teleport Mode, Two-Spot Mode and Multi-Spot Mode for once; Historical Records, Saved Spots and Saved Routes are not available. With the full version, however, you can enjoy all the features unlimitedly. Therefore, in order to get the best experience, it's recommended that you upgrade to the full version.
3. What's the difference between Two-Spot Mode and Multi-Spot Mode?
Two-Spot Mode involves two places, i.e., the start point and the end point. And TailorGo will adjust the route flexibly based on the actual situation. For example, if there is a pool between the two places you've chosen, TailorGo will navigate your way around it. Multi-Spot Mode, on the other hand, involves more than two spots along the way, i.e., one can start from place A, then pass place B, and eventually arrive at place C. Besides, TailorGo will make you move strictly along the planned route passing the chosen places. This mode won't take realistic factors into account.
4. Can I use TailorGo to spoof my location in any app on my device?
Yes, of course. You can spoof your location on any location-based app on your iPhone/Android device, such as Pokémon GO, WhatsApp, Facebook, Find My, and Tinder. They will then correspondingly use your new location.
5. How can I change back to my real location?
To revert to your original GPS location, you just need to restart your device.