People across the globe use Bumble on iOS & Android devices for dating, friendship, and career networks. Irrespective of the reason, scores of them are tirelessly looking for how to change location on bumble without success. If you are among them, there is no reason to get cold feet. In this article, we are going to take you through a detailed guide on how to change location on Bumble on iOS & Android Devices with ease.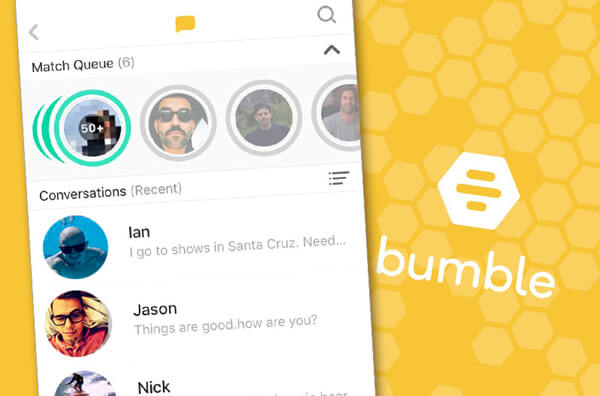 Part 1.

Bumble & Bumble Change Location
1. A Brief Introduction of Bumble
Launched in 2014, Bumble was primarily designed for dating and specifically allows women to also make the first move. But later, Bumble gradually transformed and it is now not just a dating app anymore. The whole idea was to change the dating dynamics to create relationships that are triggered and sustained by the foundation of respect and equality. Allowing people to create more than just dating relationships, Bumble lets you network with people from different places and become lovers, friends, or career mentors among others.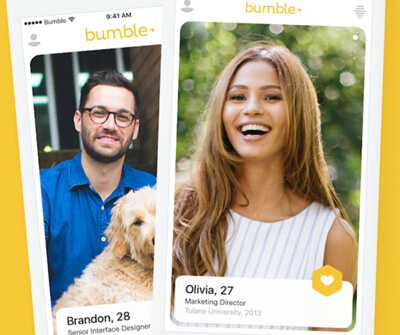 2. Why Would People Want to Change Location on Bumble?
There are several reasons why Bumble users would want to change location. The most common one is to improve their experience on Bumble by bypassing geographical location barriers. First, most users would change location because they don't want to only date or create connections within their regions. Bumble largely suggest potential connections within your region, so if you change to another region you will definitely get new suggestions from those regions.
Another cause could be that some users want to increase the possibility of finding a date or connection. They want to "move" to locations where the ease of finding a date/connection is higher.  
Besides, many choose to change location on Bumble when they aim to find partners within specific regions, their favorite cities for example.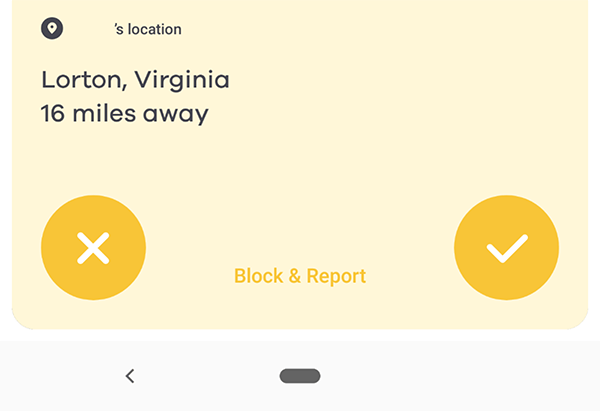 Part 2.

How to Change Location on Bumble
1. Change Location on Bumble With One Click on iOS & Android Devices – TailorGo
TailorGo is a powerful location spoofer tool for both iOS and Android. If you want to change location on Bumble without suspicion then TailorGo is the right tool for you. This program allows users to virtually move from one location to another without any physical movements. Therefore, with TailorGo you can change location on Bumble to a destination of your choice and trick the app that you actually reside there, effortlessly winning the heart of outgoing potential friends or lovers.
With a single click, it gets you from one point to another without much difficulty or delay.
Simulates GPS movement along customized routes with designed speed of cycling, walking, and driving.
Historical Records and My Favorites function enable users to find the frequently used and mostly loved places quickly.
Works perfectly with various apps such as Facebook and Pokemon Go.
Compatible with both iOS and Android devices.
Clear interface and simple steps make TailorGo easy to use for everyone.

1

Download, install and launch TailorGo on your computer. Click the "Get Started" button and connect your device to it.

2

To simply change location, choose the Teleport Mode and select a destination. To simulate GPS movement, choose either the Two-Spot Mode or Multi-Spot Mode, then plan a route to move along, including the moving speed, direction, and moving times.

3

TailorGo will change your location to the selected destination, or complete the movement as planned. The changes will be updated to Bumble timely.
2. Change Location on Bumble Manually
To change the location manually, you need to request Bumble to change it for you. The trick is that you launch a technical fault complaint and ask them to manually update to the location you want to appear. However, this report can only be carried out once so is not recommended unless it becomes the last resort. The following steps illustrate how you can change location on Bumble manually.
1

Open Bumble and head to your profile. After clicking the "Profile", navigate to the bottom of the screen and search for "Contacts & FAQ". Head to "Contact Us" and then select "Report a Technical Issue".

2

On the report text field, write a request for Bumble to change your location. Explain that your GPS feature is not working correctly. You can attach evidence like a map screenshot of your new location.

3

Put your iPhone into DFU/Recovery Mode.
Note
The duration varies based on diverse factors. It may take days to alter your location but remember you can only do it once.
3. Fake Location on Bumble Using iTools
iTools is an iOS location spoofer tool that allows users to fake location on location-based apps including Bumble. With several good features, it is worth a try. The following steps highlight how to fake location on Bumble using iTools.
1

Run iTools on your PC and connect your iOS device via suitable media. On the primary window, navigate to the top and click the "Toolbox" icon. Now click the "Virtual Location" tab from the subsequent options.

2

On the next page, enter the address of the place you want to appear on Bumble and click "Go".

3

Once the location is successfully curated, click the "Move here" button that pops up. You can now launch Bumble and this location should be displayed as your current location.
Limitation
It only supports iOS devices, which poses difficulty for Android device users.
Not all iOS versions are well supported.
The free version offers limited service, but the paid version is expensive.
Some users have trouble with iTools virtual location not working.
4. Fake Location on Bumble with VPN
Using VPN to fake locations on Bumble can also be an option. However, you need to use a VPN that has an exit node in the city that you want Bumble to display. Let's take ExpressVPN as an example.
1

Go to Google Play and install ExpressVPN on your device. Once installed, open it and create an account.

2

Choose any country and select "Connect" to switch to that location.

3

Go back and launch Bumble. Bumble should now detect this new location and switch your profile accordingly.
Limitation
ExpressVPN alone can only change IP address. You need to use a "mock location" app in conjunction with ExpressVPN to spoof your location.
FAQs on Changing Location on Bumble
1. How do I change my location on Bumble for free on iPhone?
One way to fake location on Bumble for free on iPhone is doing it manually. However, you will have to contact Bumble support by writing a report to request for location change, which may takes some time and it's not flexible or convenient enough if you want to change the location again.
Therefore, if you need a quick location change due to some urgent need, the best way is to change location on iPhone Bumble via TailorGo. As aforementioned, this powerful software is fast, flexible, convenient, and compatible with both Android and iOS devices.
2. What is travel mode on Bumble?
Travel mode in Bumble is a feature that allows users to change location to the travel destination before or during a trip. Whether you are going to a conference, a vacation or just any event for a while in a new place, Bumble lets you create connections prior to the actual visit so that you can have some company and spend a great time there.
When you activate the travel mode in Bumble, you need to select the destination city and this city will appear on your profile for 7 days. However, this is a premium feature and needs to be purchased on the platform.
3. What happens when you go on snooze mode on Bumble?
Snooze mode is a feature that allows you to take a break without explaining to anyone on Bumble. It is a good way to avoid the distraction noises of social media and have your own time away from the potential lovers/friends on Bumble.  When you turn on the snooze mode, existing matches will see that your profile is invisible and you won't appear in the swiping carousel. This way, you can get your much-needed silence.  
Conclusion
This article has clearly captured some ways on how to change location on Bumble on both iOS and Android devices. While they all seem plausible, not all of them yield satisfactory results and some have their own drawbacks. Fortunately, we have also highlighted how TailorGo makes it effortlessly when it comes to faking location on Bumble. As an absolutely safe and effective fix to change location on Bumble, TailorGo aims to benefit users to the maximum extent and will never let you down.