If you've been playing Pokémon GO since its release in 2016, you're probably a hardcore Pokémon GO fan! With that in mind, it can be pretty frustrating that catching Pokemon depends entirely on your location – especially at a time when everybody is being told to stay at home as much as possible.
Even before the pandemic, not everyone simply has the time to take long walks each day while they try to catch some rare Pokemons – so how can you keep advancing in the game without leaving the house?
Luckily, there is a solution, in the form of Pokémon GO Joystick. Here, we'll tell you a little more about it and how you can use it to enjoy the Pokémon GO game fully.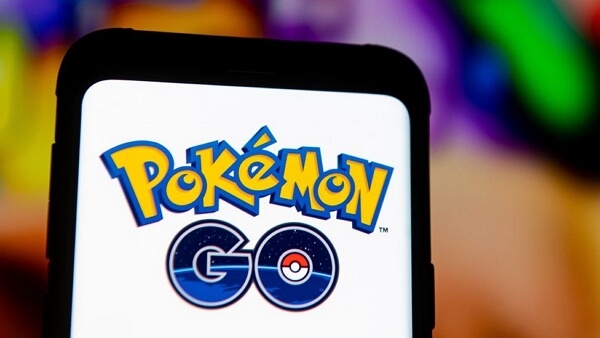 Part 1.

Why Use Pokémon GO Joystick?

As everyone knows, your Pokemon trainer character is controlled via your phone's GPS, so to move the character within the game, you have to physically move elsewhere yourself – according to the traditional logic. Setting up the Pokémon GO Joystick, however, allows you to control your character's movements within the game by using the on-screen joystick, meaning that you can move your character in the game towards different Pokemons without having to physically move anywhere in real life.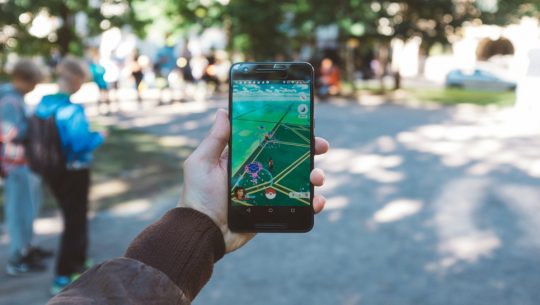 With that, whether you can't leave the house due to Coronavirus restrictions in your area or simply don't have time to head out for a walk that day, you can still play Pokémon GO and catch new creatures to your heart's content! Therefore, even on days when you can't travel everywhere in the traditional way, you can still advance in the game – perhaps even faster than ever before.
Part 2.

How to Use Pokémon GO Joystick

If you'd like to set up the Pokémon GO Joystick for yourself, you'll want to know exactly how to do it. Below is our full guide to setting up the Pokémon GO Joystick, whether you use Android or iOS device.
1. TailorGo
TailorGo, available for both Android and iOS system (including the newly-released iOS 15), enables game players to change GPS location in Pokémon GO without any limitations. It is a professional location changer designed to solve various location-related issues. Using TailorGo, everyone can teleport in Pokémon GO with a few simple clicks. Check the key features of this tool:
Change location to anywhere as you want with a 100% success rate.
Simulate GPS movement along customized routes with designed speed, making it natural and smooth enough.
Work perfectly with a great variety of applications: Pokémon GO, Facebook, Find My, Tinder, WhatsApp, etc.
Absolutely safe and never pose any security risks to your device or other applications.
Take only 3 steps to perform location spoofing – totally friendly to even novice users.
Fully compatible with both iOS and Android device running on various versions.

1

Download, install and launch TailorGo on your computer. Then hit the "Get Started" button and have your device connected.

2

To simply change location, choose the Teleport Mode and select the destination. To simulate GPS movement, choose either the Navigation Route Mode or Straight Routes Mode, then plan a route to move along.

3

When TailorGo completes everything, open Pokémon GO and the changes in location will be updated.
2. TweakBox
TweakBox is a third-party app store which offered altered and spoofed versions of pre-existing apps, including Pokemon Go, of course. If you're looking to change your location and enable the Pokemon Go Joystick, you may try the TweakBox tool to play an alternative version of the game which does not require you to move around physically.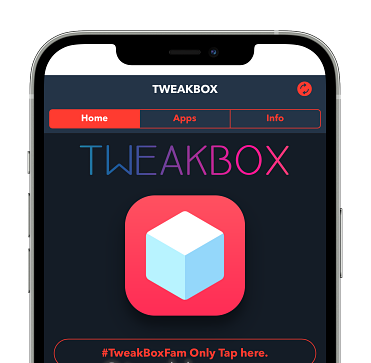 Here's a guide to TweakBox:
1. Download TweakBox via the official website and install it.
2. TweakBox should now be on your home screen, where you can open it up and search for "iSpoofer for POGO" and get it installed.

3. You'll notice that a new Pokémon GO app icon has appeared on your home screen. Click it, and you should be able to enjoy the Pokémon GO Joystick!
Drawbacks
This is not an official Pokémon GO app, meaning that some features – including social ones – will be entirely different.
The location changing feature only applies to Pokémon GO. Other location-based apps won't use the spoofed location, like that of TailorGo, which makes it inconvenient.
3. Fake GPS Location - GPS JoyStick
As the game has been out for almost five years now, Android users have long been developing ways to spoof their location in the game. The most popular is using the GPS JoyStick app.
1. Download the GPS JoyStick app from the Google Play Store.

2. Once downloaded, go to Settings > Developers options. If you don't have this category, head to "Device information" and tap on "Build number" continuously. This should unlock your phone. Now go back to "Developers options".
3. Scroll through until you see "Select mock location app" and select "GPS JoyStick". If you can't see this, then your device is incompatible and you won't be able to use the Pokémon GO Joystick with this method.
4. Open the GPS Joystick app and select your location – we suggest starting with your current location. Once selected, press "Start" – you should see a joystick on screen! This will allow you to move around in the Pokémon GO app.
Drawbacks
The whole setup process is rather tricky and your results can vary.
Only runs on Android phones.
Conclusion
Not everybody has time to hang out for playing Pokémon GO game every day, but that shouldn't separate you from the fun. Luckily, using the Pokémon GO joystick is a great way to get the best of the game.
Here in this post we've offered three ways to use Pokémon GO joystick, among which TailorGo is the best one. Capable of changing location on both iOS and Android devices easily while effectively, TailorGo is really worthy of a shot.