Are you a hardcore Pokémon GO fan? If your answer is "Yes!", then I believe you must also be an active participant of various special events within the game, such as Ultra Beast and Community Day. However, the time frame is usually limited for a certain period of time, and if it's not convenient for you to go out, things will become worse.
How can you enjoy Pokémon GO to the fullest while remaining within indoors? That's why we are here. Here we'll provide with you the best Pokemon GO joystick 2023 on iOS (iOS 17 support)and Android devices .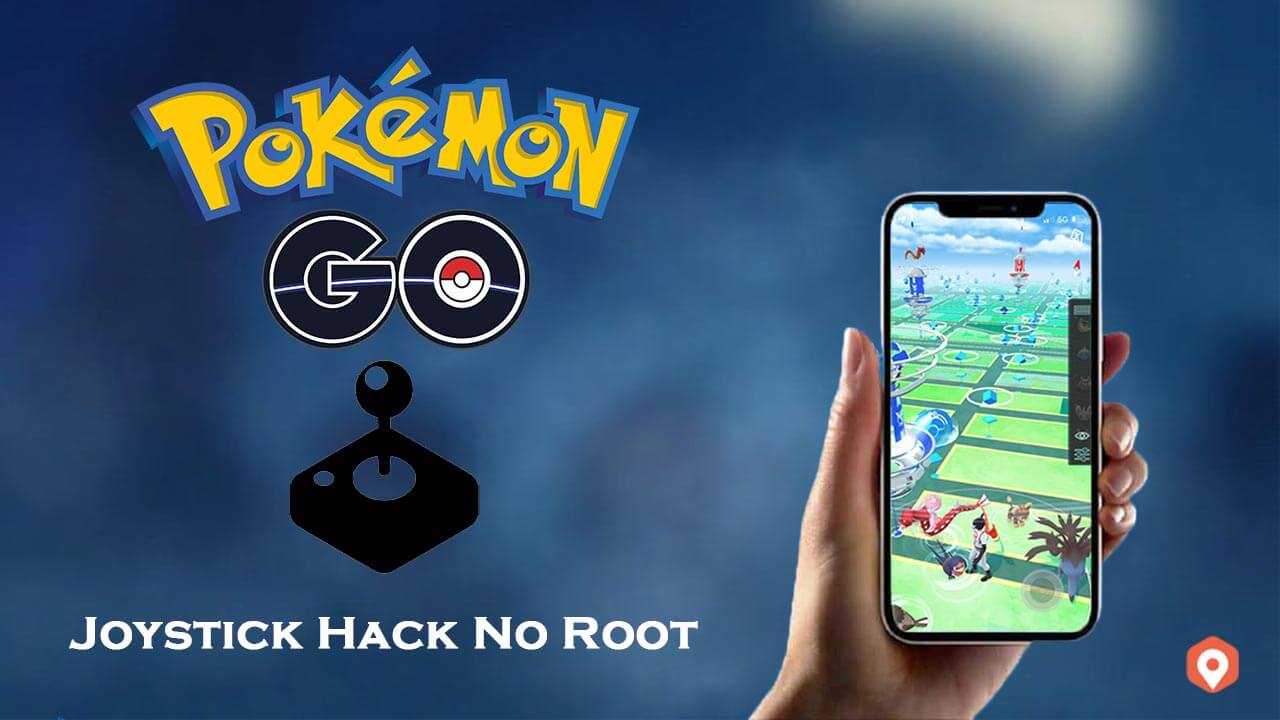 TailorGo offers All-in-one Pokemon GO joystick
Part 1.

What is Pokémon GO Joystick Hack?

As everyone knows, your Pokémon trainer character is controlled via your phone's GPS, so to move the character within the game, you have to physically move elsewhere yourself – according to the traditional logic. Setting up the Pokemon GO joystick, however, allows you to control your character's movements within the game by using the on-screen joystick, meaning that you can move your character in the game towards different Pokémons without having to physically move anywhere in real life.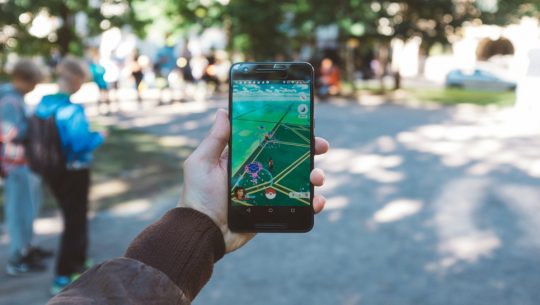 With that, whether you can't leave the house due to Coronavirus restrictions in your area or simply don't have time to head out for a walk that day, you can still play Pokémon GO and catch new Pokemons to your heart's content! Therefore, even on days when you can't travel everywhere in the traditional way, you can still advance in the game with a good Pokemon GO joystick –perhaps even faster than ever before.
Part 2.

Best Pokémon GO Joystick for iOS & Android

Whether you are looking for a Pokemon GO joystick for iOS (iOS 17 support) device or Android device, we are going to provide the best spoofer with Joystick for you. UnicTool TailorGo, available for both Android and iOS system, enables game players to change GPS location in Pokémon GO without any limitations. You can use it in many App such as Life360. With the specially-designed Joystick Mode in it, every player can move automatically on the map and change the directions in real-time. Check the key features of this tool: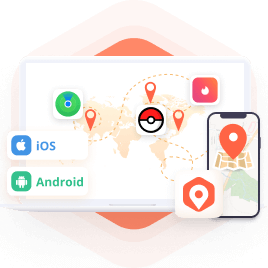 Pokémon GO Joystick iOS & Android
Simulate GPS movement along customized routes with designed speed.
The Joystick Mode enables Pokémon GO players control the game more smoothly without restrictions.
Work perfectly with various applications: Pokémon GO, Monster Hunter Now, Life 360, Tinder, Spotify, etc.
Fully compatible with both iOS (iOS 17 support) and Android.
How to Use Pokémon GO Joystick for iOS & Android with TailorGo
1

Download, install and launch TailorGo on your computer. Then hit the "Get Started" button and have your device connected.

2

If you want to mock your GPS location with joystick, select Joystick Mode at the upper right corner (the 1st one). With just one click on the "Move" button, you can move automatically on the map.

3

You can set 360-degree directions, and move forward or reverse by clicking the direction button or use keys W, A,S, D, or keys Up, Down, Left, Right for convenience. You use use it in many App like Spotify
Part 3.

Pokémon GO Joystick Hacks Mobile in 2023
| Pokemon Go Joystick | Compatibility | Root/Jailbreak | Safety | Functions | Price |
| --- | --- | --- | --- | --- | --- |
| UnicTool TailorGo | Android&iOS | No | Yes | Diverse | Cost-effective(All-in-one Plan with Mac&Windows) |
| PGSharp | Android | No | Yes | Single | Expensive Paid |
| iPogo for Android&iOS | Android&iOS | Yes | No | Single | Expensive Paid |
| GPS Joystick | Android | No | No | Single | Expensive Paid |
There are many spoofer tools that can help you get joystick for Pokémon GO, such as iSpoofer and Pokémon Go++, which you may be quite familiar with. iSpoofer was the best Pokemon GO Spoofer with Joystick ever, do you agree? But both of these two spoofers are all gone now, So here I will tell you some new methods to get a Pokemon GO joystick again.
1. iPogo (For iOS& Android)
iPogo was considered the No.1 Pokemon GO mobile spoofer with a joystick since iSpoofer is not available anymore, you can get a joystick easily with iPogo on your iOS device or Android device. Recently Android version is under Beta, you can get a free trial by joining their Discord. A monthly subscription costs 5 dollars, you can also consider buying it on Signulus, annual subscription is 19.99 dollars.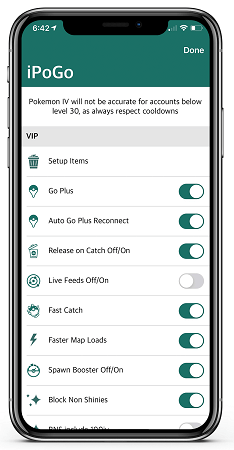 Here's a guide to get Pokémon GO joystick with iPogo
1. Go to the official website of iPogo and choose the download method you like, we recommend you download it with Signulus if you don't have PC, but it needs to pay for the Signulus.
2. Open Signuslus, search "iPogo", and then click sign app and install it on your phone
3. When the installation is finished, open the app and it will be equipped with iPogo spoofer, and you can activate the Pokemon GO Joystick now.
2. PGSharp (For Android)
PGSharp is another Pokemon GO mobile spoofer maker for Android users, no Root's needed. If you're looking to change your location and enable the Pokémon GO Joystick, you may try the PGSharp to play an alternative version of the game which does not require you to move around physically. You can get a Pokemon GO joystick for FREE with PGSharp, and it also provice a member subscription, price is the same as iPogo, 5 USD per month.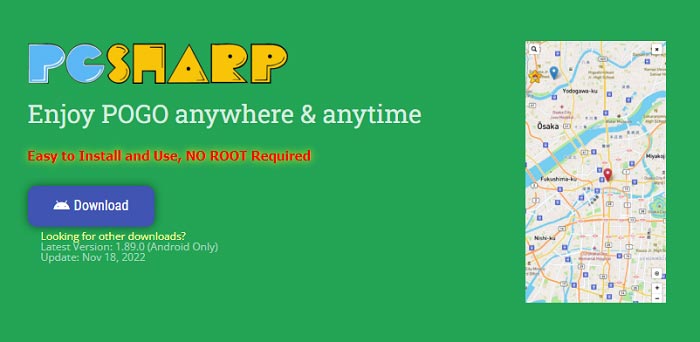 Here's a guide to get Pokémon GO joystick from PGSharp for Free:
1. Download PGSharp via the official website and install it.
2. Open PGSharp
3. Launch Pokemon GO, you'll notice that a PGSharp icon has appeared on your home screen. Tap on it, and you should be able to enjoy the Pokémon GO Joystick!
3. Fake GPS Location - GPS JoyStick
As the game has been out for almost five years now, Android users have long been developing ways to spoof their locationin the game. GPS JoyStick(Android GPS joystick), a Pokémon flyer tool or Pokemon Go Joystick apk, has also been receiving attention from players since its launch.
How to download GPS Joystick ?
1. Download the GPS JoyStick app from the Google Play Store.

2. Once downloaded, go to Settings > Developers options. If you don't have this category, head to "Device information" and tap on "Build number" continuously. This should unlock your phone. Now go back to "Developers options".
3. Scroll through until you see "Select mock location app" and select "GPS JoyStick". If you can't see this, then your device is incompatible and you won't be able to use the Pokémon GO Joystick with this method.
4. Open the GPS Joystick app and select your location – we suggest starting with your current location. Once selected, press "Start" – you should see a joystick on screen! This will allow you to move around in the Pokémon GO app.
Please make sure your Android OS is 4.4 or above, but you can't use it directly after download GPS Joystick, so you need to follow the instructions below to fake GPS location via GPS Joystick.
Step 1: Go to "Settings" > "About" > "Software Info" and click on "Version Number" or "Core Version" 7 times consecutively to activate Developer Mode.
Step 2: Choose "Select Analogue Location App" from Developer Options under Settings and click "GPS JoyStick" to complete the setting.
Step 3: Open GPS JoyStick and click 'Set Location' > 'Click here to open map' from the 'Select an option to start' menu.
Step 4: When the map appears, select the location you want to move to or click "Select" after the "Do you want to use this location? Tap "Select" after the "Do you want to use this location? Also turn on "Allow display on top of other applications".
Tips
Generally speaking, GPS Joystick does not need to be rooted and can be used with developer settings, but it does require that your Android security patch level must be before 2017-03-01. So GPS Joystick iOS are not available. If your Android security patch level is already after 2017-03-01, you will need to Root your device so that you can change the GPS JoyStick to a system built-in programme.
But the problem is that Pokemon GO verifies whether your device is Rooted or not, and once the verification is not passed, the game will not be able to be opened.
Part 5.

Tips for Pokemon GO Joystick
Can you get in trouble for using a Pokémon GO GPS Joystick?
Pokémon GO is designed for players to move around and explore the real world to catch Pokémon. When you use a GPS Joystick to fake your location and play from home, the game's creators, Niantic, might check to make sure you're not cheating.
To avoid getting caught and banned from the game, it's important to use a reliable Pokémon GO Joystick tool. Unlike some modified apps or Pokémon GO hacks that only change your in-game location, iMoveGo completely alters your phone's settings, making it harder for Niantic to detect. Plus, you don't need to root or jailbreak your phone, which are actions that could raise suspicions with Niantic if you're spoofing your location.
Cooldown Rule for Any Pokémon GO
It's really important to be careful when teleporting or changing how fast you walk in Pokémon GO. Niantic is actively working to stop any cheating in the game and will punish people who try to cheat. This could mean getting banned from the game for a short time (temporary suspension) or forever (permanent account suspension).
Luckily, UnicTool TailorGo has been tested a lot and is a good choice if you want to play Pokémon GO without actually moving around. We strongly suggest that you only walk at normal speeds and follow the recommended rest times if you decide to teleport. Also, UnicTool TailorGo has a reminder to help you remember to take breaks and avoid getting banned while using auto walk in Pokémon GO.
Cooldown Rule for Any Pokémon GO
| Distance | Cooldown Time |
| --- | --- |
| 1 km | 30 seconds |
| 5 km | 2 minutes |
| 10 km | 6 minutes |
| 25 km | 11 minutes |
| 30 km | 14 minutes |
| 65 km | 22 minutes |
| 81 km | 25 minutes |
| 100 km | 35 minutes |
| 250 km | 45 minutes |
| 500 km | 1 hour |
| 750 km | 1 hour 20 minutes |
| 1000km | 1 hour 30 minutes |
| >1500 km | 2 hour |
Where can we go using the Pokémon GO GPS Joystick?
We can use the joystick to go to different places all over the world. We have some places with their coordinates listed here for you:
Larissa, Greece - Coordinates: 39.641204, 22.412975
Aotea Square, Auckland, New Zealand - Coordinates: -36.902409, 174.807807
Parc Cordelles, Barcelona, Spain - Coordinates: 41.496293, 2.133689
Buyukpark, Izmir, Turkey - Coordinates: 38.462894, 27.216275
Porto Alegre, Brazil - Coordinates: -30.031016, -51.234585
Paralibros-Poza Rica, Veracruz, Mexico - Coordinates: 20.530899, -97.460390
Shibuya, Tokyo - Coordinates: 35.6595, 139.7005
Pier 39, San Francisco - Coordinates: 37.8087, 122.4098
You can also read
Best Places to Spoof Pokémon GO 2023
Conclusion
Not everybody has time to hang out for playing Pokémon GO game every day, but that shouldn't separate you from the fun. Luckily, using the Pokémon GO joystick is a great way to get the best of the game.
How to get a joystick in Pokémon GO? TailorGo gives us a perfect answer. Capable of changing location on both iOS (iOS 17 support)and Android devices easily while effectively supporting Diverse change location functions, TailorGo is really worthy of a shot. What's more, this tool offers a free trial version which enables you to use some fucntions for free including the Joystick Mode. Download it and have a try!