Are you a hardcore Pokémon GO fan? If your answer is "Yes!", then I believe you must also be an active participant of various special events within the game, such as Ultra Beast and Community Day. However, the time frame is usually limited for a certain period of time, and if it's not convenient for you to go out, things will become worse.
How can you enjoy Pokémon GO to the fullest while remaining within indoors? That's why we are here. Here we'll provide with you the best Pokémon GO joystick on iOS and Android devices.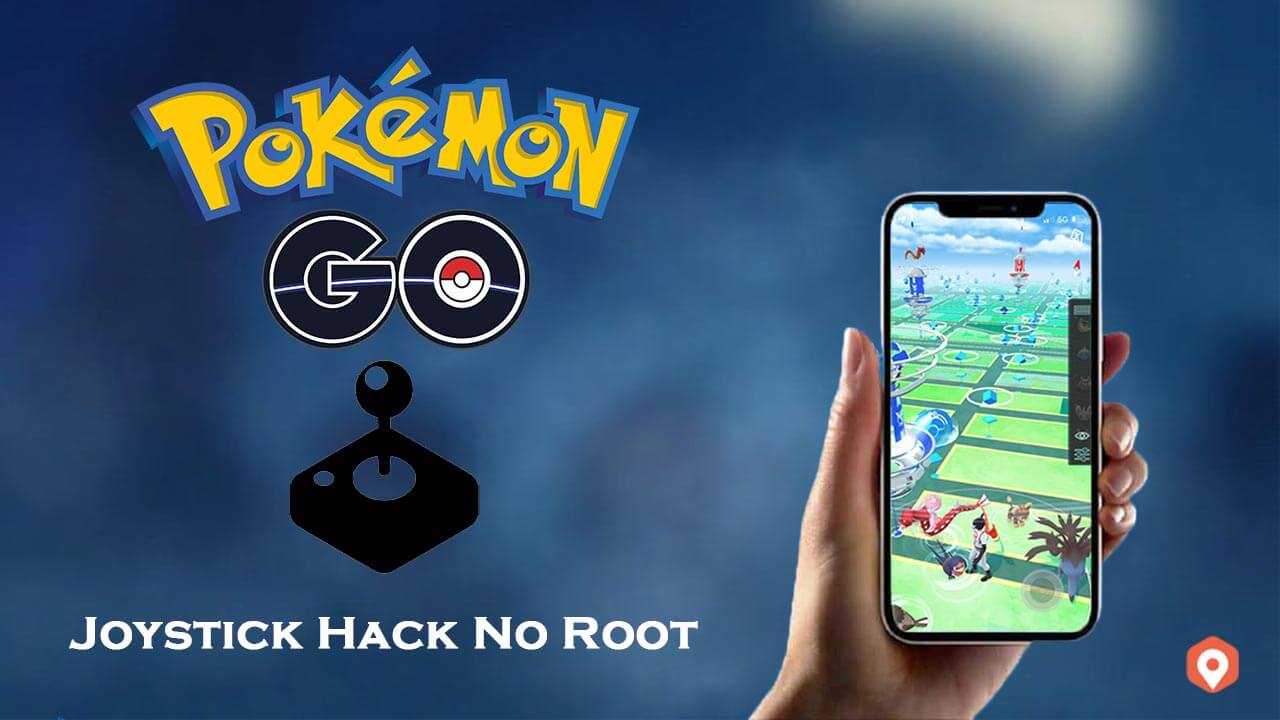 Part 1.

What is Pokémon GO Joystick Hack?

As everyone knows, your Pokémon trainer character is controlled via your phone's GPS, so to move the character within the game, you have to physically move elsewhere yourself – according to the traditional logic. Setting up the Pokémon GO joystick, however, allows you to control your character's movements within the game by using the on-screen joystick, meaning that you can move your character in the game towards different Pokémons without having to physically move anywhere in real life.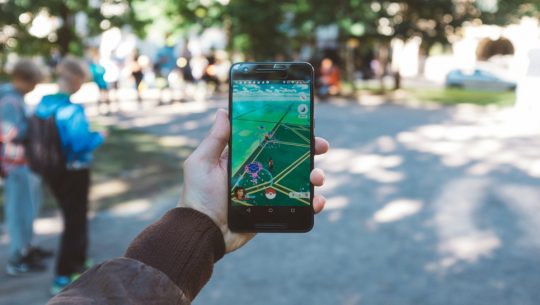 With that, whether you can't leave the house due to Coronavirus restrictions in your area or simply don't have time to head out for a walk that day, you can still play Pokémon GO and catch new Pokemons to your heart's content! Therefore, even on days when you can't travel everywhere in the traditional way, you can still advance in the game with a good Pokemon GO joystick –perhaps even faster than ever before.
Part 2.

Best Pokémon GO Joystick for iOS & Android

Whether you are looking for a Pokemon GO joystick for iOS device or Android device, we are going to provide the best spoofer with Joystick for you. UnicTool TailorGo, available for both Android and iOS system, enables game players to change GPS location in Pokémon GO without any limitations. With the specially-designed Joystick Mode in it, every player can move automatically on the map and change the directions in real-time. Check the key features of this tool: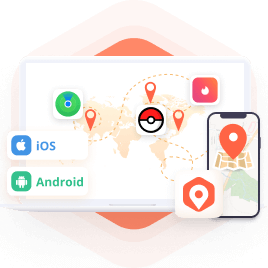 Pokémon GO Joystick iOS & Android
Simulate GPS movement along customized routes with designed speed.
The Joystick Mode enables Pokémon GO players control the game more smoothly without restrictions.
Work perfectly with various applications: Pokémon GO, Life360, Tinder, Spotify, etc.
With free trial, users can play Joystick for 1 hour.
Fully compatible with both iOS and Android.
1

Download, install and launch TailorGo on your computer. Then hit the "Get Started" button and have your device connected.

2

If you want to mock your GPS location with joystick, select Joystick Mode at the upper right corner (the 1st one). With just one click on the "Move" button, you can move automatically on the map.

3

You can set 360-degree directions, and move forward or reverse by clicking the direction button or use keys W, A,S, D, or keys Up, Down, Left, Right for convenience.
Part 3.

Pokémon GO Joystick Hacks Mobile in 2022

There are many spoofer tools that can help you get joystick for Pokémon GO, such as iSpoofer and Pokémon Go++, which you may be quite familiar with. iSpoofer was the best Pokemon GO Spoofer with Joystick ever, do you agree? But both of these two spoofers are all gone now, So here I will tell you some new methods to get a Pokemon GO joystick again.
1. iPogo (For iOS& Android)
iPogo was considered the No.1 Pokemon GO mobile spoofer with a joystick since iSpoofer is not available anymore, you can get a joystick easily with iPogo on your iOS device or Android device. Recently Android version is under Beta, you can get a free trial by joining their Discord. A monthly subscription costs 5 dollars, you can also consider buying it on Signulus, annual subscription is 19.99 dollars.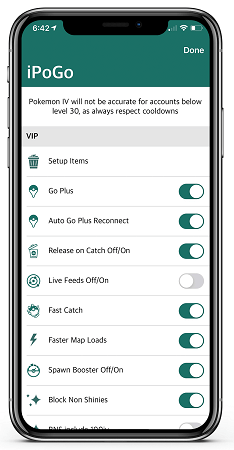 Here's a guide to get Pokémon GO joystick with iPogo
1. Go to the official website of iPogo and choose the download method you like, we recommend you download it with Signulus if you don't have PC, but it needs to pay for the Signulus.
2. Open Signuslus, search "iPogo", and then click sign app and install it on your phone
3. When the installation is finished, open the app and it will be equipped with iPogo spoofer, and you can activate the Pokemon GO Joystick now.
2. PGSharp (For Android)
PGSharp is another Pokemon GO mobile spoofer maker for Android users, no Root's needed. If you're looking to change your location and enable the Pokémon GO Joystick, you may try the PGSharp to play an alternative version of the game which does not require you to move around physically. You can get a Pokemon GO joystick for FREE with PGSharp, and it also provice a member subscription, price is the same as iPogo, 5 USD per month.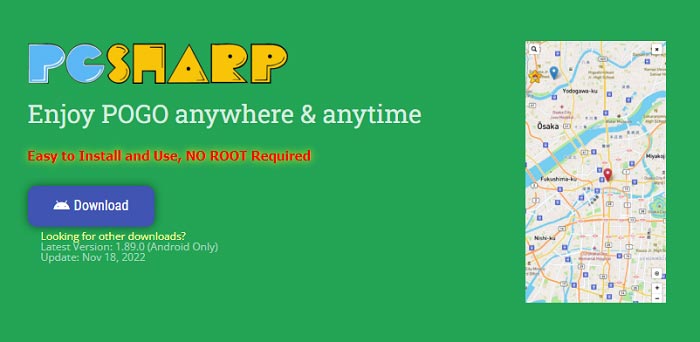 Here's a guide to get Pokémon GO joystick from PGSharp for Free:
1. Download PGSharp via the official website and install it.
2. Open PGSharp
3. Launch Pokemon GO, you'll notice that a PGSharp icon has appeared on your home screen. Tap on it, and you should be able to enjoy the Pokémon GO Joystick!
3. Fake GPS Location - GPS JoyStick
As the game has been out for almost five years now, Android users have long been developing ways to spoof their locationin the game. The most popular Pokémon GO joystick among Android players is the GPS JoyStick app.
1. Download the GPS JoyStick app from the Google Play Store.

2. Once downloaded, go to Settings > Developers options. If you don't have this category, head to "Device information" and tap on "Build number" continuously. This should unlock your phone. Now go back to "Developers options".
3. Scroll through until you see "Select mock location app" and select "GPS JoyStick". If you can't see this, then your device is incompatible and you won't be able to use the Pokémon GO Joystick with this method.
4. Open the GPS Joystick app and select your location – we suggest starting with your current location. Once selected, press "Start" – you should see a joystick on screen! This will allow you to move around in the Pokémon GO app.
Conclusion
Not everybody has time to hang out for playing Pokémon GO game every day, but that shouldn't separate you from the fun. Luckily, using the Pokémon GO joystick is a great way to get the best ofthe game.
How to get a joystick in Pokémon GO? TailorGo gives us a perfect answer. Capable of changing location on both iOS and Android devices easily while effectively, TailorGo is really worthy of a shot. What's more, this tool offers a free trial version which enables you to use some fucntions for free including the Joystick Mode. Download it and have a try!