There are a number of reasons as to why you would want to spoof or change your virtual location on your mobile device. Whatever the motive may be, there are a range of tools which can change your real-time location to another place based on your own choice. 3uTools VirtualLocation is one of the most well-known tools of this kind currently available, and it is designed with a range of inbuilt and comprehensive features which enables users to effortlessly change mobile device's GPS location.
As excellent as this software may be, some flaws do exist. In this article, we're going to be discussing how to fix 3uTools VirtualLocation not working problem. Besides, an excellent alternative tool UnicTool TailorGo is recommended for you.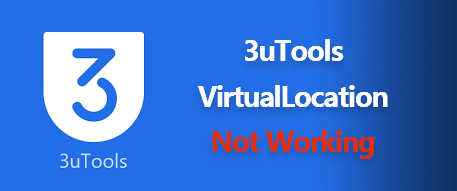 Part 1.

About the 3uTools VirtualLocation

Essentially, 3uTools is a program which will allow you to manage your device. The 3uTools VirtualLocation is one of the many features of this program, and this particular option enables you to manipulate your device's GPS location and change your virtual location on your iPhone, iPad or any other iOS device. By changing GPS location, you can effectively bypass any geographical and regional restrictions when it comes to accessing certain games and services via your device. Setting up 3uTools VirtualLocation is relatively simple and easy, and all you have to do is following these instructions:
1

First and foremost, you'll have to install 3uTools on your personal computer by visiting the 3uTools website. Click to download and then install it.

2

Following this, connect your iPhone, or whatever iOS device you're using, with the PC which has been installed with 3uTools.

3

When everything in connected, launch the 3uTools program and select the Toolbox option which will appear in the top menu. Then select VirtualLocation.

4

A new window will pop up. Here you'll be able to type in the coordinates of the new location that you want your device to display.

5

Upon entering the desired coordinates, all that you need to do is selecting the Modify virtual location button.

6

Within moments, your device should be set to the new location, and you can start using it as you want.

7

To restore the genuine location, simply click the Restore true location button and reboot your device. You can even reboot the device directly to restore the genuine location.
Part 2.

Fix 3uTools VirtualLocation Not Working Problem
1. Try Some Basic Troubleshooting
If your 3uTools VirtualLocation program isn't working the way it should be, then there are some suggestions that you can follow which might help. For example, you should check that the program has downloaded all the dependent components, and that they have been successfully installed to get the program work in good order.
Also, try to ensure that the location's coordinates you have entered are correct and that during the entire process your iOS device is unlocked.
2. Check the Connection
A common example of 3uTools VirtualLocation not working problem is that the program have failed to modify the virtual location. To solve this problem, firstly you need to check the internet connection condition. The 3uTools VirtualLocation can never work without steady internet connection. Apart from that, make sure that your iOS device is properly connected to the computer and 3uTools actually recognizes your device – if it doesn't then there is clearly some sort of connection issue at play.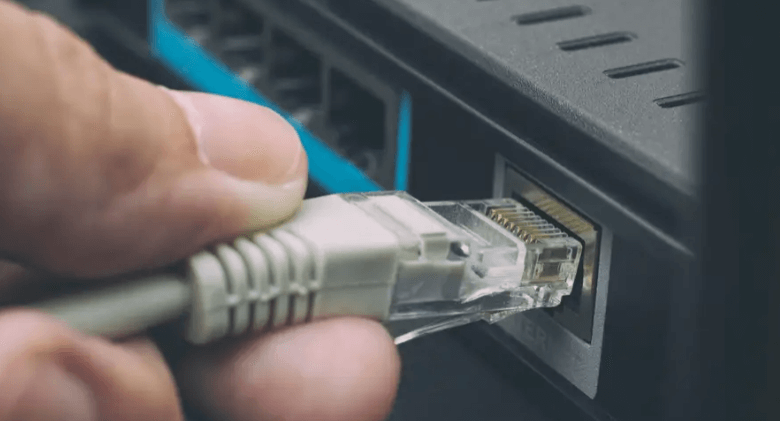 3. Change A Map to Load
Despite its strengths, 3uTools isn't without its limitations and problems. One of the most frequently observed complaints about this program is that the map fails to load – this is obviously a serious problem because without the map you won't be able to change your device's GPS location at all. You can try to remedy this issue by checking if your network connection is normal. If it is, then you can try to switch the map source used by 3uTools from the default OpenStreetMap to GoogleMap. If neither of these solutions work, then you might be better off turning to another program or application such as UnicTool TailorGo.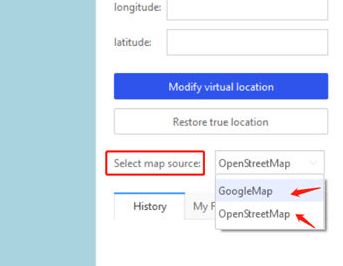 On the other hand, if 3uTools Virtual Location still isn't working in spite of all this, then you should use a 3uTools Virtual Location alternative.
Part 3.

A Perfect Alternative to 3uTools VirtualLocation – TailorGo
| Location Changer Comparison | Compatibility | Root/Jailbreak | Safety | Functions | Price | Easy to use |
| --- | --- | --- | --- | --- | --- | --- |
| UnicTool TailorGo | Android&iOS | No | Yes | Diverse | Cost-effective(All-in-one Plan with Mac&Windows) | Yes |
| 3uTools | OS | Yes | No | Single | Paid | No |
After you have tried all those methods, if the 3uTools VirtualLocation not working problem persists, then you might as well try an alternative location-changing tool. Here we bly recommend UnicTool TailorGo.
When you download a program with the purpose of changing your GPS location, you want to be assured that it is an efficient, reliable and secure tool which will do exactly what you want it to do. TailorGo has been developed with faultless functionality, and it is a powerful GPS location changer packed with a range of comprehensive and versatile features. By virtue of TailorGo, changing your GPS location has never been easier, regardless of whether you want to do it for privacy reasons or just for fun.
With TailorGo, you can change your location on your device to wherever and whenever you want to. The truth is that TailorGo offers many of the advanced facilities which are present in 3uTools, and it has enhanced the functionality so that it is more efficient. You can teleport to any location within seconds, and that is not all you can do with TailorGo: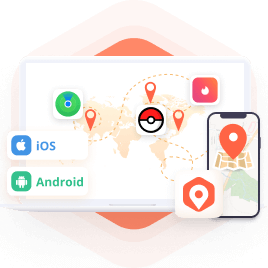 3uTools Failed to Modify the Virtual Location
Teleport your GPS location to anywhere in the world with simple clicks.
Simulate GPS movement naturally, during which process you can design the route, adjust the speed, and control the direction.
Give you a perfect virtual location that can be used in Pokémon GO, Tinder, Facebook, WhatsApp, etc.
Support iOS 7 and later as well as Android 5-12.
Simple steps; steady performance; secure privacy protections.
Free trial is offered to every user.
10% Coupon Code:SPECIAL111
If you don't know how to use UnicTool Coupon Code, you can read this article as your reference.
1

After installing TailorGo on your computer, get your device connected and click "Get Started" .

2

You can choose between three different modes: Teleport, Two-Spots, and Multi-Spot. If you simply wish to switch locations, select the first option and select the destination. If you want to simulate GPS movement, choose the 2nd or 3rd option, then plan a route to follow.

3

Click the "Move" button, and your location will be changed instantly. And you can change your location to anywhere in the world!
Part 4.

Why is 3utools Failed to Modify Location

The error message "Failed to modify the virtual location" in 3uTools indicates that the software encountered difficulties in changing the virtual location of your iOS device. There are several potential reasons why this error message might appear:

Connection Issues: It's possible that your device is not properly connected to a working internet connection. Make sure you have a stable and reliable connection before attempting to use 3uTools.
Incompatible iOS Version: 3uTools may not support the specific version of iOS installed on your device. Verify that you are using a compatible iOS version that is supported by the latest version of 3uTools.
USB Connection Problems: Ensure that your device is securely connected to your computer using a functional USB cable. Loose connections or faulty cables can lead to communication errors.
Security Software Interference: The security software installed on your computer could be blocking 3uTools from modifying the virtual location. Temporarily disable any security software to see if it resolves the issue.
System Compatibility: It's important to ensure that you are using a compatible version of Windows or macOS that is supported by 3uTools. Check the system requirements of 3uTools and ensure your operating system meets the criteria.

If you have checked these possible causes and are still experiencing difficulties, it may be necessary to reach out to 3uTools support for further assistance. They can provide specific guidance tailored to your situation.
FAQs About 3uTools VirtualLocation
1. Does 3uTools work with Android?
No, it is not compatible with Android. 3uTools is an all-in-one tool for iOS devices, with which you can manage files, download data, flash, jailbreak and so on. It only supports iOS devices and cannot work with Android. If you want to spoof location on Android devices, you can choose TailorGo as an alternative to 3uTools VirtualLocation.
2. Is 3uTools safe?
Yes, it is safe enough to use. According to the legal statement of 3uTools, this program implements a variety of security measures to maintain the safety and integrity of users' personal information. Besides, it promises not to sell, trade, or otherwise transfer to outside parties the personally identifiable information of users.
3. How to fix 3utools failed to modify the virtual location
You can resolve the issue of 3uTools failing to modify the virtual location by trying the following steps: switching the map source, checking your internet connection, or reinstalling 3uTools. However, the most effective solution is to use Unitool Tailorgo for modifying your iPhone's location. You can give it a try as it offers a free trial.
Conclusion
For whatever reason, having the option to change GPS location quickly and securely on mobile devices is important to many of us. When 3uTools VirtualLocation is not working, you can try the fixes we've provided. If the problem is stubborn or you want to spare yourself of the trouble, UnicTool TailorGo will suffice to be a good alternative. With enhanced functionality, less software issues and a user-friendly interface, TailorGo is the perfect solution for anyone who is looking to change GPS virtual location.