Applications put our mobile phones to good use, and there are countless applications in the market with a diverse range of functionalities and purposes. However, a number of apps are geographically restricted, which means that you can't download or install them if you're not in the designated area. There is nothing more disappointing then finding an app which you know will be of use to you, but then when you try to install it a notification pops out telling you that the application isn't available in your location.
There are more than two million apps in the App Store on iPhone, developed and published by individuals from throughout the globe and spanning across all conceivable categories. Although there exist some limitations on the availability of apps, there are still some ways in which you can make the most out of your iPhone and enjoy the applications to the fullest. This post focuses on how to download apps which are not available in your country on iPhone regardless of regional restrictions or local limitations. Read on to know more.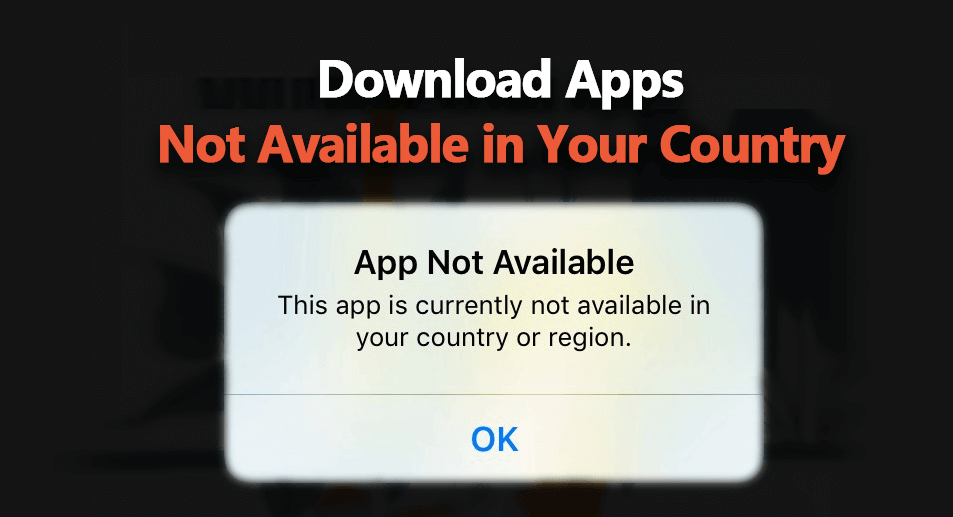 Part 1.

How to Download Geo-Restricted Apps on Your iPhone?

There are several options available to you when it comes to downloading apps which are not available in your country on iPhone – or whichever iOS device you have. In this section, we're going to be looking at some of the routes you can take.
Use your browser to visit the official website and create a new Apple account, choosing another username and password.
Fill in all the required fields, selecting the new country from where the app you want to download belongs to.
Once you've done this click "Continue" and you'll receive a verification code through email. Enter this code in.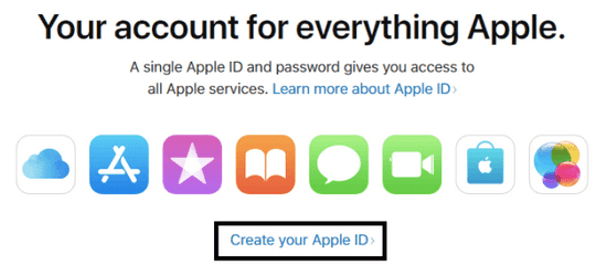 You've just changed your Apple ID, and now you'll have to change it for the actual device as well.
Go to the main settings of your iPhone. Sign out of your old Apple account from there. Immediately sign in with your new account.

Open App Store, and you will be able to download apps from the new chosen country or region.
Method 2: Update Your Country
Completely recreating your Apple ID can be a tedious process, and it may not be something that you want to do for privacy reasons or because you have too many things connected with your current ID. Luckily, there is a way you can update your country settings within the same account, by carefully following a number of important steps:
First and foremost, keep in mind that before you change to another country you should spend any store credit, cancel subscriptions, delete the payment method and change it to one which is relevant to the country you are changing to – if you can.
Get to the Settings of your iPhone, and then tap your profile photo at the top.
Select "Media & Purchases" here and choose "View Account".

You'll have the option to select country in the "Country/Region" section.
Tap on "Change Country or Region". Once you have chosen the country, read through and accept the Terms & Conditions.

You will then have to choose a payment method and billing address which are relevant to the country you have chosen.

As long as you fulfil all of these steps, you can get your region changed successfully whilst retaining your Apple ID.
One More Step: Use a Proper VPN
Changing your Apple ID, or switching your country/region within your existing iOS account, is the first step towards ensuring that you can access the apps you love on the App store. More often than not, the fact that you get to install geographically restricted apps doesn't necessarily mean that you'll be able to avail all of the features of these apps.
To solve this, you need a proper VPN, which allows you to connect to another secure server from your location, thus changing your IP address. In this way, any website or application you're accessing will assume you're in the server's location rather than your actual one. And then you can freely enjoy all the features of the apps.
Here's how you can do this:
Choose a suitable VPN provider, download it on your iPhone and create an account.

Connect to a country where the apps you want to use are available.
Following this, you should be able to download the previously unavailable apps and unblock all the functions of them on your iOS device.
Part 2.

How to Change Your GPS Location on Your iPhone

The above-mentioned methods are more about changing your Apple ID country and IP address so that you can download apps which are not available in your actual country. In daily life, more often than not, you may also feel the need to change your GPS location. For example, you may want to play location-based games like Pokémon GO without moving, you want to play some little tricks with your friends by showing them you are in another foreign place in Facebook, or you way just want to spoof your location to prevent from being tracked. Is there any way to do that? Yes, there is.

A straightforward and easy way for you to change your GPS location on your mobile phone – not only iPhone but also Android phone - is using the best GPS location changing app TailorGo. This professional tool has been developed specifically for the purpose of ensuring unparalleled functionality and versatility alongside a user-friendly interface and straightforward navigation.
Change your device's GPS location to literally any place in the world.
Simulate GPS movement in such a natural way, tricking every location-based app on your device.
Spoof your location in various applications such as Pokémon GO, Tinder, WhatsApp, Facebook, etc.
Support both iOS and Android devices running on various versions.
Provide enough security and privacy for safe user experience.
Only take 3 simple steps to complete the whole spoofing process.
Free trial is available for everyone.

Download Apps Not Available in Your Country with TailorGo Easily
1

After installing TailorGo on your computer, get your device connected and click "Get Started" .

2

You can choose between three different modes: Teleport, Two-Spots, and Multi-Spot. If you simply wish to switch locations, select the first option and select the destination. If you want to simulate GPS movement, choose the 2nd or 3rd option, then plan a route to follow.

3

Click the "Move" button, and your location will be changed instantly. Then you can turn to download the apps you desire in App Store.
Conclusion
It can be so frustrating when you come across geographical restrictions and regional limitations which restrict the availability of apps. Luckily, it is possible to address this issue and download apps not available in your country on iPhone.
When it comes to changing GPS location on mobile phones, TailorGo has been developed with a number of exciting and versatile features to solve various location-related issues for every user. By connecting your iOS device to TailorGo, this tool presents itself as one of the safest, easiest and fastest solutions to changing your virtual GPS location.