Are you fed up with being tracked by friends, family members, managers, or colleagues on Find My iPhone app? Do you want to reclaim your freedom and privacy without causing friction in your relationships? Yes, you may wonder how to fake location on find my iPhone. In this article, we will take you through a detailed guide on how to fake location on Find My iPhone app without jailbreak.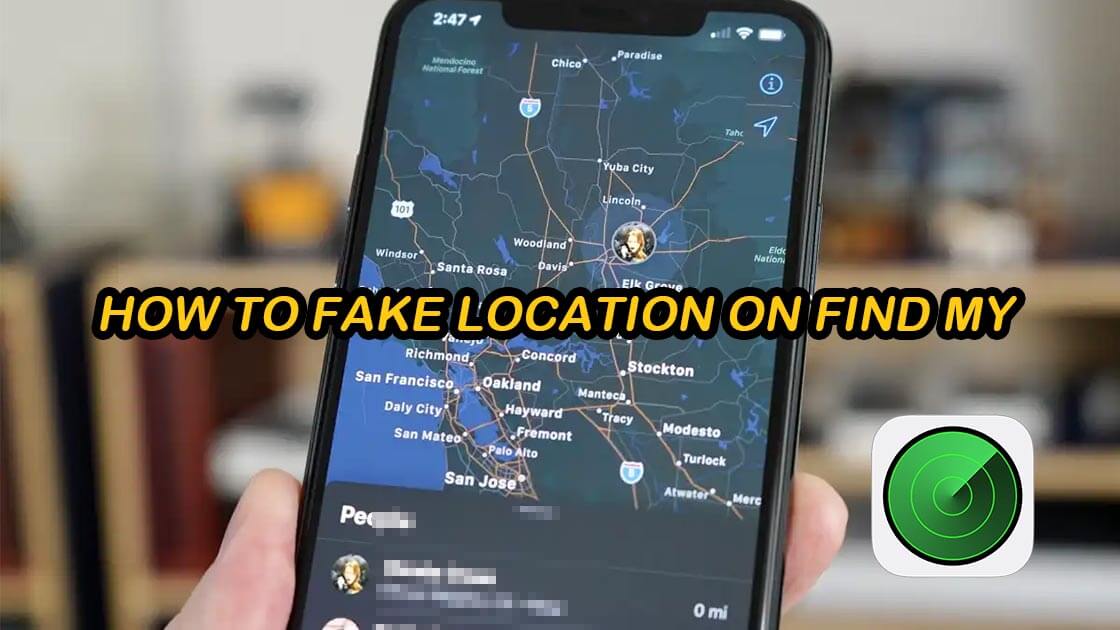 Part 1.

An Overview of Find My iPhone App

Find My (used name Find My Friends) is an Apple app that allows people to share their current location deliberately. With this app, you can instantly see each other's GPS location provided you both accepted the share location request. Protective parents more often use this technique to track or monitor their children.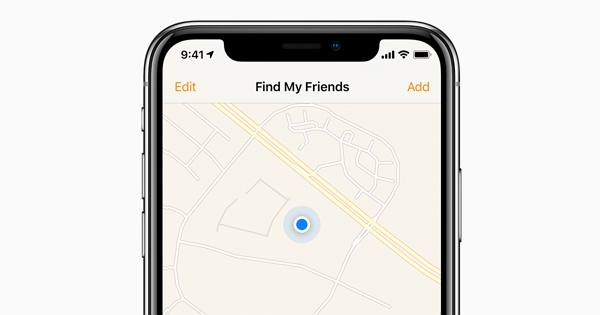 While the direct benefit of tracking is clear, privacy and security concern is also critical. There are scores of adult people who want to get out of this track and carry on their desired activities at their preferred location. The best way to do that, obviously, is by faking location on find my iPhone. This way, other people will think you are in the displayed GPS location, but you can do what you want in a different place without being bothered.
Part 2.

Can You Fake Location on iPhone Find My iPhone App?

Yes, faking location on Find My iPhone is not a hard nut to crack. It is possible to fake your location on the Find My app using a suitable location spoofer tool. With it, you can hide your true location by selecting a suitable false location for other people to see. When people track you, they will be fed with the location you deliberately chose.

There are plenty of location spoofer tools out there. While some offer basic Find My iPhone hack location features, others offer incredibly trick Find My Location features. These advanced intelligent features mimic movements, which make it extremely hard to notice that you are tricking your location. The most important thing here is to select a suitable location spoofer tool for your device.
Part 3.

How to Fake Location on Find My iPhone App Without Jailbreak?
1. Spoofing Location With TailorGo (iOS 16 Supported)
TailorGo is a great app for you to spoof and fake location on Find My iPhone app with ease. This app gives you great flexibility and makes it extremely good for location-based applications such as social software and Pokémon GO just to mention but a few. Whether you are a newbie or an expert, there is no need to fret. With a few simple steps, you will successfully trick Find My iPhone app like never before.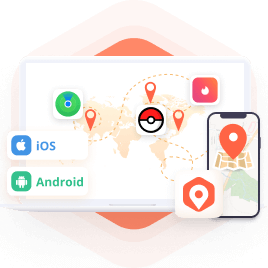 Find My iPhone Hack Location Spoofer
Fake GPS location to anywhere instantly, which will be updated to Find My iPhone app without delay.
Simulate GPS movement along customized routes so you can move virtually the way you like.
Apply to all location-based apps, such as Tinder, Life360, WhatsApp and Pokémon GO.
Clear user interface and simple operating steps.
No security risk or virus attached.
Compatible with both Android and iOS (including the iOS 16).
How to Fake Location on Find My iphone App
1

Download, install and launch TailorGo on your computer. Then click the "Get Started" button and get your device connected.

2

There are 3 different modes: Teleport Mode, Two-Spot Mode and Multi-Spot Mode. To simply change location, choose the 1st one and select the destination. To simulate GPS movement, choose either the 2nd or 3rd one, then plan a route to move along.

3

Your location will be changed easily; or the movement will be completed in no time. All the changes in location will be updated to Find My Friends.
2. Trick Find My Location from Another Device
Faking location on Find My iPhone can also be achieved by using a secondary device - another iPhone for example. This way, you can share the secondary device's location with your friends while you are enjoying yourself somewhere else with your primary phone/device.
The trick is simple: just sign out of the Find My Friends app on your primary phone and then log in using the same credentials on the secondary device. Since you are signing in using the same Apple ID, your account is synced, and then what your friends will view is this secondary phone's location. So you can just leave it somewhere convenient and go up to your activities with your primary device. Remember to change the name of your device- Settings- About- Name to your main iPhone, for example- iPhone 14 Pro.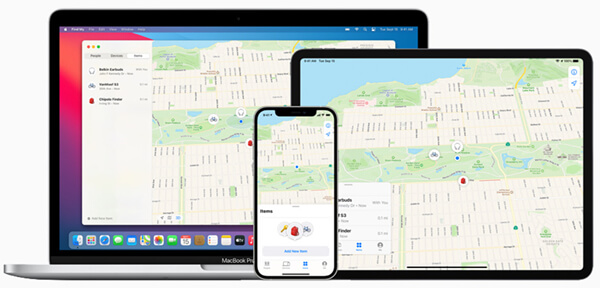 3. Find My iPhone Hack Using iTools
iTools is another good application to change your GPS location on Find My. The process is very seamless and can be done by newbies and amateurs alike. With this tool, you can choose a place to teleport or simulate with movements to make your movements more natural. The following steps illustrate how to fake location on Find My iPhone using iTools.
How to Trick Find My iPhone Location
1

Download, install and launch iTools on your computer. Now connect your computer with your iPhone using suitable media.

2

Go to the "Toolbox" then hit the "Virtual Location" button on the main interface.

3

You will now enter a map with a search bar at the top. Enter the name of the location you want to change to then hit the "Go" button. Or you can directly pin a location on the map and click the "Move here" button to proceed.
Shortcomings
Incompatible with Android devices.
Does not work on system having antivirus.
Rather expensive compared with products of the same type.
The latest iTunes should be preinstalled on your computer.
4. Using Xcode to Fake your location on Find My
Most apps on the Apple store claim that they can fake the location are useless, like the location picker or what. If they can work, Apple won't let it be listed in the Apple store. But we can have another choice if you are a Mac user, quite complicated but it works well.
Here is the tutorial to use Xcode to create a project for faking location on the Find my iPhone app, you need some time to configure it at first, it is free to use. But it also has some shortcomings, it can't change the location in real-time, and your location on Find My will last for a few minutes. If you want some easy solutions to trick Find my, I recommend you to use Location Spoofer like TailorGo.
FAQs About Find My iPhone
1. How to turn off location sharing on iPhone?
1. Navigate to the "Settings" menu on your iPhone.
2. Choose the "Privacy" option.
3. Select the "Location Services" option and drag the slider to turn it off.
2. Why does it say location not available on Find My Friends?
When Find My say location not available, it doesn't mean that your friend has blocked you from accessing their location. This issue can spring up because your friend's device has a wrong date or time, is switched off or not connected to the cellular or WiFi network. Also, it's probable that your friend has enabled "Hide My Location" feature, turned off location services, or signed out Find My Friends app.
3. How to stop sharing location without them knowing on Find My Friends?
Normally, when you stop sharing location with someone on Find My Friends app, he/she would know. However, you can also stop sharing location without them knowing by using a location spoofer tool like TailorGo.
With this app, you can provide a false GPS location to be displayed on Find My Friends app. Also, you can intelligently simulate movements to make your teleporting more natural. With these techniques, you can hide your true location from friends on Find My Friends app.
Conclusion
The above guide has undoubtedly offer rich information regarding how to fake location on Find My iPhone app with ease. Although we have highlighted plenty of plausible methods, the ultimate solution is using location spoofer TailorGo. With this tool, you can intelligently fake location on Find My Friends app and simulate GPS movement, which will take your privacy to another level.