Dating apps like Tinder and Grindr use your location to suggest viable matches for you. But when everyone on the app can view your location, some problems regarding safety and privacy might arise. Besides, given the limited choices in one area, some users may want to explore more resources in other districts.
Those two reasons mainly account for why people now feel the need to fake their GPS locations on these dating applications.
We will explore a guide for Grindr change location and even hide your location on the app completely. Keep reading.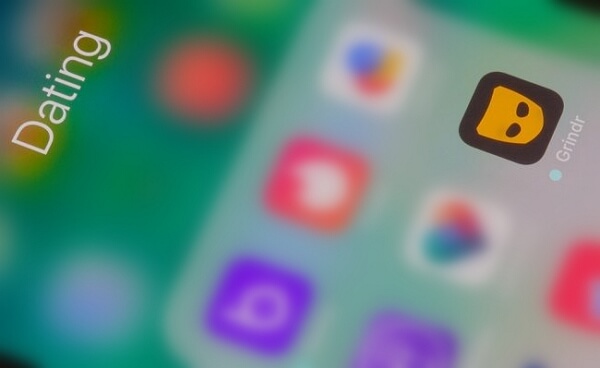 Part 1.

An Overview of Grindr Change Location
1. What is Grindr
Coming as a revolution in the dating scene for gay, bi, trans, and queer people, Grindr has been one of the top dating platforms since its launch in 2009 and is now regarded as the most popular gay dating app in the world. Using location-based technology, Grindr was created specifically to help men meet other men close to each other.
If one wants to use Grindr to its full capability, the current location is necessary. The application uses GPS and cellular services to match a user with other users that are located nearby. Therefore, it is quite usual to see men log on within about a hundred meters of you.
Using such kind of online dating app could be a very fun experience to come into contact with new people in the "old" place, but meanwhile there are a couple of privacy risks following.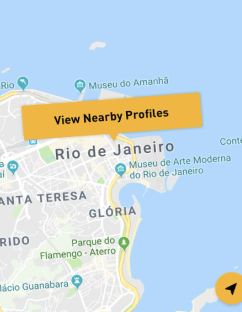 2. Why Would People Want to Fake GPS on Grindr
As we have talked about in the part above, Grindr is a location-based application that matches a user with others based on his GPS location. Therefore first and foremost, many users want to change the real current location on Grindr so that they can unlock the profiles at any other location and match more partners.
For example, one located in New York wants to fake GPS on Grindr and pretend to be in London, to match new people in London, instead of merely New Yorkers. In this way, one can also get to know more people living in the places he is planning to go in advance and pave the way for future life.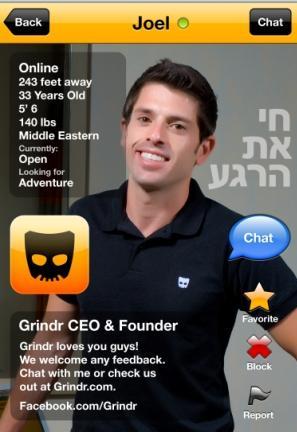 Another important reason for users to fake GPS on Grindr is concerning security. When users' location information is open to everyone including total strangers, sometimes it's undeniable that the disadvantages outweigh the advantages. And there have been examples of some Grindr users using the location information of other people to harm them.
The privacy risks are even higher in some anti-gay areas. Homosexuality is still illegal in more than 60 countries around the world with the punishments in these countries being rather gruesome. So using the Grindr app and letting your location be revealed in one of these places could result in terrible consequences.
In fact, some governments have been found to use this app to track down gay citizens in their countries. Besides, in countries like Morocco, Egypt, and Iran, users of the Grindr app are regularly identified through the app and shamed because of it.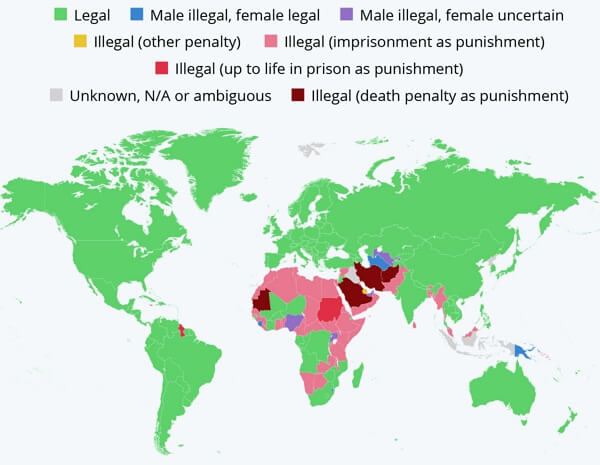 Part 2.

How to Change Location on Grindr
| | Supported OS | Easy | Effective | Secure | Cost |
| --- | --- | --- | --- | --- | --- |
| TailorGo | iOS & Android | | | | Starts at $9.95 |
| BlueStacks | Android Only | | | Not Sure | Free |
| VPN | iOS & Android | | Sometimes | | Starts at $12.95 |
Although hiding your distance Grindr might seem like a good idea, you will still be matched directly with people in your surroundings so it does not offer you complete privacy. To ensure full confidence and comfort while using the app, changing or faking location on Grindr might just be the step you need to take. Here we' ve got three different methods for you.
1. [Secure & Effective] Fake Grindr GPS on iOS & Android Using TailorGo
The easiest and most effective way for you to fake GPS location on Grindr is by using TailorGo. This is a spoofing application that enables you to change the location that appears on your Grindr profile to whatever place you choose. With TailorGo, you'll get to change your GPS location to somewhere else whether you're in a hostile environment or if you want to meet some new people from the other side of the world.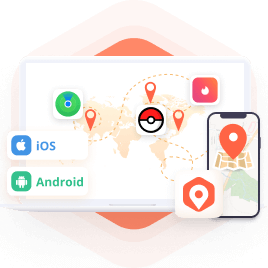 How to Change Location on Grindr
Fake GPS on Grindr and change it to anywhere you want easily.
Simulate GPS movement naturally and smoothly without any lag.
Work well on various location-based apps: fake Life360 location, change Facebook location and spoof Pokémon GO.
Only simple steps are required to complete the location spoofing process.
No security risk or personal information leakage.
High compatibility, support Android 5-12 and iOS 7-15.
1

Download, install and launch TailorGo on your computer.Click the "Get Started" button and have your device connected.

2

To change location on Grindr, choose the Teleport Mode and select a destination. Then click the "Move" button.

3

TailorGo will fake your location and the change will be updated to Grindr timely.
2. [Complicated] Fake Grindr GPS on Computer With Android Emulator
When it comes to fake GPS location on computers, an Android emulator is one kind of tool that you can never miss. And one of the most popular and reliable Android emulators around is BlueStacks, which will help you walk around the recent restrictions placed by Grindr on location spoofing and change Grindr's GPS location to anywhere you want.
To get BlueStacks working on your computer, follow these steps:
1. Download the latest version of Bluestacks from their website.

2. Download the Grindr app and open it.
3. Choose the location feature from the sidebar and turn on the "Mock Location" function. Now drop the pin to the place you want to be in or search it manually to spoof the Grindr location.
Shortcomings
It is for Android users only.
The whole operating process is a little complicated - not easy or straightforward enough.
3. [Security Risks] Fake Grindr GPS With VPN
Apart from the two methods above, you can also use some VPN apps like ExpressVPN to make Grindr believe that you are located somewhere else. Just follow three simple steps:
1. Download ExpressVPN from the app store and purchase the service if necessary.
2. Launch the VPN application and log in. Click to connect to the smart location suggested.

3. You can also search and change the location manually.
Shortcomings
There are security risks like IP leaks when using a VPN.
Sometimes only changing the IP address via VPN won't suffice to change GPS location on Grindr.
Bonus:

How to Hide Location on Grindr
1. Disable Distance Showing on Grindr
You can simply disable showing your distance on your Grindr profile by following these steps:
1

Launch the app and enter your profile.

2

Tap on the Settings cog in the top right corner of the app

3

Find the "Show Distance" option in the menu and switch it off.
2. Turn off Location Service on Grindr
If you're somewhere you don' want to share with others, you can just turn off the Grindr location services.
For iOS users, open Settings and scroll down to "Privacy", tap "Location Services". Then scroll down to Grindr, and choose "Never" there.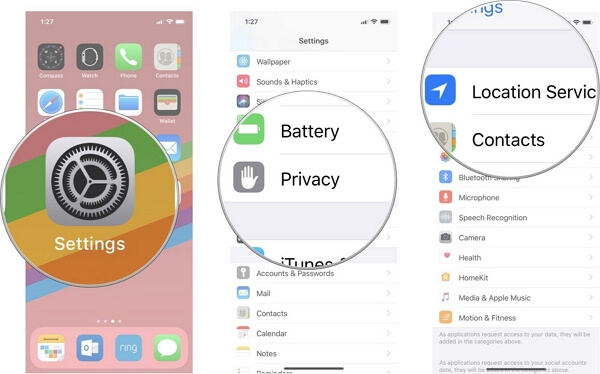 For Android users, go to Settings and search for app permissions. In the menu, select "Location" and then tap the slider next to Grindr to disable the location service of it.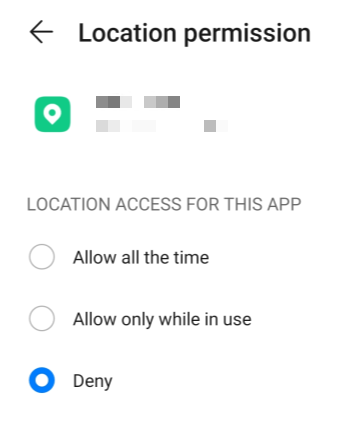 Conclusion
Grindr is a widely used app and all users of it deserve freedom, privacy, and respect. To defend against some potential security risks and match with more people in other areas, Grindr change location might be necessary sometimes. Three methods mentioned above can be tried and TailorGo location changer is the best option in every way.
In fact, this spoofing app just aims to offer the best service by enabling every user to fake location on Grindr as well as other location-based apps.