Grindr is one of the most popular gay dating apps globally, with more than 3 million daily active users in 196 countries. It has been called "the McDonald's of Gay Dating Apps" by Out magazine and named among TechCrunch's Best Dating Apps For 2018. Grindr has many features that make it such a good app. Users can chat with other Grindr members, record audio, exchange photos and even invite other people nearby.
Grindr also has a subscription-based version called Grindr XTRA , which was launched in March 2019, and has already been purchased by millions of users worldwide. It provides extra features like no ads, unlimited blocks and profiles (which allow users to see who's liked them), plus favorites. In this article, we will help clarify everything about this premium Grindr subscription.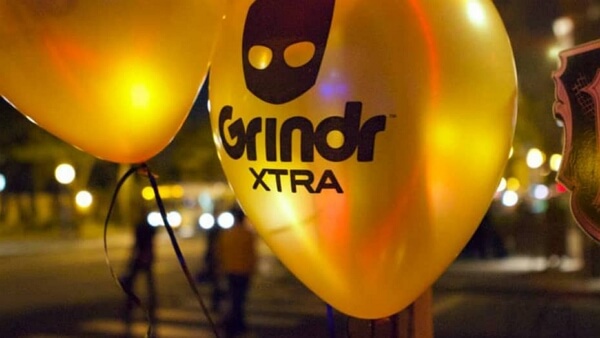 Part 1.

An Overview of Grindr XTRA
1. What Does Grindr XTRA Give You?
Grindr XTRA unlocks a bunch of features that help every user to connect with others more easily. Here's what you can expect from it: 
1

NO third-party ads anymore

2

View up to 600 profiles in the cascade

3

Get read receipts for chats

4

Chat with users globally with Explore

5

Save phrases to use in chat for convenience

6

Advanced filters - view profiles online now, with photos

only, etc.

7

5 expiring photos per day

8

Send 25 stickers per day

9

Send multiple photos at one go

10

No limits on video length, downloads or number of daily matches

11

Unlimited blocks and favorites

12

View history of all chats
2. What Do Users Say About Grindr XTRA?
"Oh my god, this is the best thing since sliced bread. Everything about Grindr XTRA has been updated, and it's a big improvement from what we had before. I'm glad that they put a 24-hour limit on sending things; that was really frustrating before!"
"Grindr XTRA is a great idea. It saves on time and makes it easier to use the app because everything loads faster and there are no more ads."
" I'm a regular grindr user and have been for years, but this xtra subscription makes it so much easier to navigate the app."
"I love Grindr XTRA because you can see who has liked your profile! There are also no ads which is really nice too. The other thing that I love is that you can see who has checked your profile out!"
Part 2.

How to Get Grindr XTRA for Free?

If you want to get Grindr XTRA, the paid version for free, the common way is to download the APK version of the app. If you download Grindr XTRA APK file, you'll get this version for free which gives access to unlimited features and no ads.

You can simply search "download Grindr XTRA APK for free" on google and there are a lot of websites that provide this file. You just have to download the file and install it on your mobile. However, it is also important to note that this file is not 100% safe, which means it may contain malware. Therefore, you should download this APK from a trusted source or use VPN to protect your identity while downloading the app.

Bonus:

How to Fake GPS on Grindr XTRA?

There are instances where you may need to fake your GPS location on Grindr XTRA:
When you do not want to show your real location to other users
When you want to get access to region-restricted content
When you want to find matches in other locations
When you want to appear online in another city
When you want to get access to Grindr XTRA features that are available in other places
But how do you fake it? First, you need to find an excellent location-changing app that will allow you to fake your GPS location. There are plenty of applications of this type in the market, but not all of them work well. Some even have bugs that may lead Grindr XTRA users to believe that they've moved their locations but actually nothing has changed. Besides, many of the apps available do not give accurate results, or they drain your battery fast.
In order to fake GPS on Grindr XTRA in an easy but effectively way without being caught, the best app that you can use is UnicTool TailorGo! It is a location-spoofing app that lets you change your GPS location to any place in the world. This means that you can "move" around freely on Grindr XTRA without being caught by other users who are looking for people from their area or region only. An app like this is perfect for Grindr XTRA users who want to meet guys from other cities, countries or continents.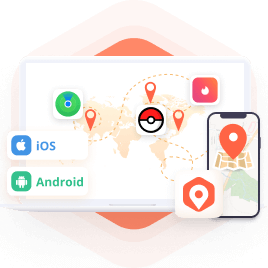 Fake GPS on Grindr XTRA
Change your GPS location with just a few clicks.
Fake GPS without being detected on a variety of platforms: Grindr, Facebook, WhatsApp, Pokémon GO, etc.
Simulate GPS movement naturally - as if you are actually moving.
Free trial gives every user initial experience.
Compatible with all iOS devices, including iPhone 13/12.
Support most Android devices (Windows version only).
100% safe; free from risks and virus.
1

Download, install and launch TailorGo on your computer. Get your device connected, then click the "Get Started" button to begin.

2

There are 3 different modes: Teleport Mode, Two-Spot Mode and Multi-Spot Mode. To simply change location, choose the Teleport Mode and select the destination.

3

Your location will be changed easily; and the new GPS location will be updated to Grindr.
FAQs About Grindr XTRA
1. What is the difference between Grindr XTRA and Unlimited?
As the highest tier Grindr subscription, Grindr Unlimited subscribers receive all the amazing features of Grindr XTRA and more. To be more specific, Grindr Unlimited is an upgraded version of Grindr XTRA and comes with new features apart from all the benefits of Grindr XTRA- unlimited profile viewing, incognito mode, unsend messages, typing status bubbles and the ability for users to see who has viewed their profile.
2. Can you upgrade from Grindr XTRA to Unlimited?
The answer is YES. You can easily upgrade your Grindr XTRA to Unlimited:
1. Sign in to the Grindr account.
2. Locate and click the Grindr Unlimited icon at the bottom of your screen (if you're currently using a free account, this icon will display "XTRA").
3. Choose the subscription you prefer and confirm it.
3. Is using a fake GPS app illegal?
In most countries, it is not illegal to use fake GPS applications. Some restrict the usage of any application that spoofs location, but they don't do much other than warn you not to download it or use it.
If you don't want to get in trouble for using fake GPS applications, just pick a reliable and honest tool, such as TailorGo.
Conclusion
Grindr is a geo-based social networking application for gay community. Grindr XTRA is one of the premium subscriptions of the app. It offers some amazing features that make the whole dating process smooth and joyful.
If you want to fake GPS on Grindr XTRA to meet more people, you can do so with UnicTool TailorGo, which is specifically designed to change your location and give a fake one without any negative consequences.