Launched in 2009, Grindr has become one of the largest social networking apps for those from the gay, bi, trans and queer communities. Since its inception, Grindr has established a growing base of millions of daily users who use the app's location-based technology in countries throughout the globe.
Essentially, the app allows its members to create a personal profile and use their GPS position to place them on a cascade, where they can then browse other profiles sorted by distance. When a member selects a profile photo, the app will display the complete profile and photo, with the option to chat, send pictures or share one's precise location.
However, as with any other application, it's inevitable that you may come across problems with Grindr which prevents it from working properly. Fortunately, we have created this comprehensive and useful troubleshooting guide you can refer to whenever Grindr is not working for you. There are some of the most common issues users experience, as well as some methods you can use to resolve them.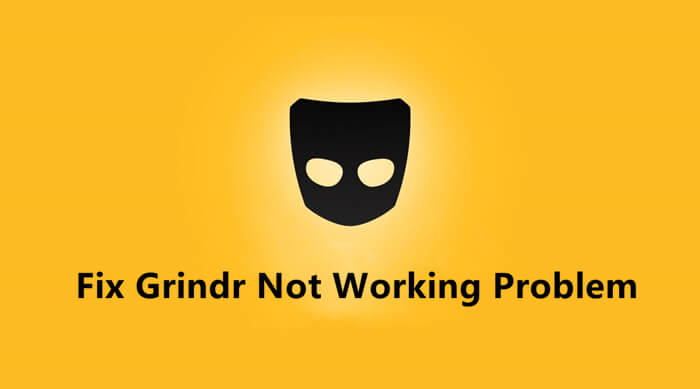 Part 1.

Grindr Not Working: Some Common Scenarios
1. Grindr Unable to Refresh
An app refresh allows an app you are using to check for updates and new content in the background whilst it's running. That way, whenever you visit or use the app then you can be assured that it is updated with the latest information. Evidently, if Grindr won't refresh then it can be really inconvenient when it comes to viewing profiles, receiving or sending messages as well as general updates and notifications.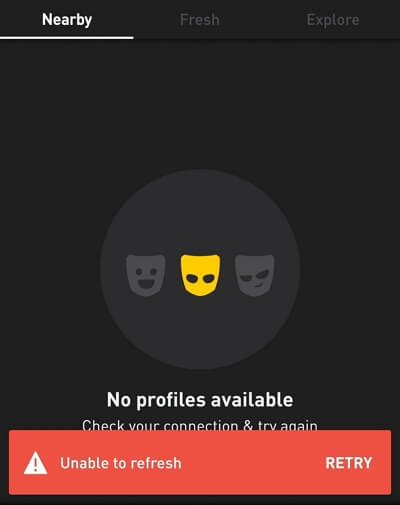 2. No Internet Connection on Grindr
When you try to refresh your Grindr, receive or send a message, picture and call, or just use the application generally, you may sometimes be presented with a notification telling you that there is no Internetconnection. If this message appears on your device screen, then the most likely cause is a weak or broken Wi-Fi connection or cellular network.
Typically, you can figure out the reason for this problem by seeing if other apps which require Internetconnection are working. If they're not working, then it is probably an issue with your device's overall Internetconnection. Otherwise you'll know it is an issue specific to Grindr.
3. Grindr Messages Not Sending Issue
Fundamentally, Grindr is a social networking and an online dating app. Sending and receiving messages is therefore integral to making the most of the app and having an enjoyable user experience. Grindr will use your phone's Wi-Fi or cellular connection in order to complete any private communications, and the most common reason as to why you can't send messages is that you are not connected to the Internetor that you have restricted Grindr's permissions.
4. Grindr Unable to Login
Whether you are opening Grindr on another device, or reinstalling the app or being prompted to do so for security reasons, there will be occasions where you have to enter your log-in credentials again in order to access the app. But sometimes login problems arise. There are a number of reasons as to why you might not be able to log in, for example you might have forgotten your credentials, you might need to update your account details, or there might be a problem with Grindr itself.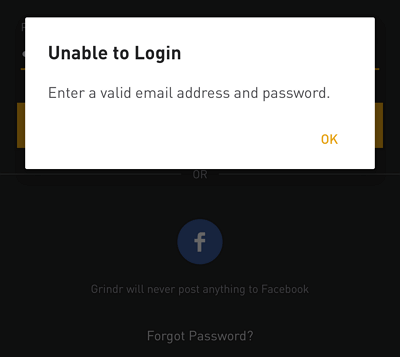 5. Grindr Is Not Loading
This is a somewhat generic problem. As with many of the potential issues and problems we have described above, there are a plethora of causes potentially explaining why your Grindr is not loading. By going through the various methods and solutions which we have provided below, your Grindr will be running smoothly and efficiently in no time.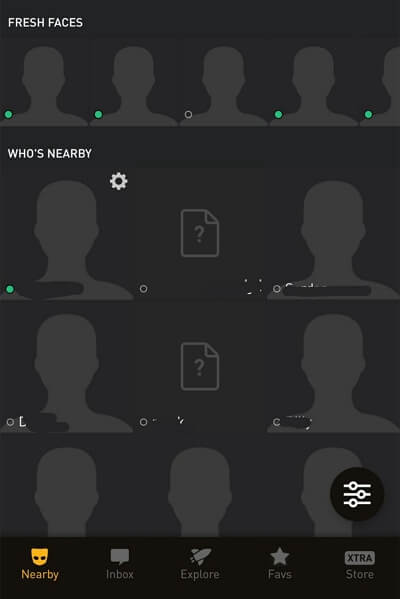 Part 2.

How to Fix Grindr Not Working Problem
1. For Grindr Unable to Refresh
Usually, force stopping the app can help you to resolve the problem if your Grindr is not refreshing. Indeed, this trick can also help with several other issues such as your Grindr not loading problem or your Grindr messages not sending problem. The steps are as follows:
1

Go to the Settings on your mobile phone.

2

Select Apps there. Scroll down or search for Grindr and then tap on it to view the app's settings.

3

Click on the Force Stop button and wait.

4

Also in the Storage section, tap on Clear Cache.

5

Close Grindr in your recent apps as well. Then restart the Grindr application, and it should be able to refresh.
2. For No InternetConnection on Grindr
If your Grindr has no Internetconnection, then going through the following steps should help you:
1

Close Grindr and then try other apps which require Internetconnection as well.

2

If they're not working either, then something is wrong with your device's overall connection.

3

Go to Settings on your mobile phone. Select Connections and check if you're connected to Wi-Fi network or cellular data properly.

4

Also ensure the airplane mode is not turned on.
If your Grindr is the only app which isn't working, however, then it is a problem with the app itself rather than your phone. In this case, try force stopping the app as described above.
3. For Grindr Messages Not Sending Issue
1

First and foremost, confirm you are connected to the Interneteither through your Wi-Fi connection or cellular network.

2

If this doesn't work, then go to the Settings page on your mobile phone.

3

In the Apps section, scroll down or search for Grindr and then tap on it to view the app's settings.

4

Ensure that permissions for Grindr are enabled on your phone.
4. For Grindr Unable to Login
1

To start with, confirm you are connected to the Interneteither through your Wi-Fi connection or cellular network.

2

Ensure you are using the latest version of the Grindr app.

3

Make sure that you've entered the right credentials, keeping in mind that your login is case sensitive. If you've forgotten your password, then you will need to reset your password via your email. If you've forgotten your email and your password, then you will need to create a new account.

4

Try restarting your device. You can also update, force stop or reinstall the app.
5. For Grindr Is Not Loading
1

Check that you are connected to the Interneteither through your Wi-Fi connection or your cellular network.

2

Often there are problems with the App Store or Google Play after an update, so restarting your device might help.

3

Try to restart or reinstall the Grindr app itself.

4

Alternatively, you can force stop the app or clear cache via your Settings in the way we have described above.
Bonus:

How to Change Location on Grindr to Meet More People?

Grindr nowadays has become an invaluable resource for social networking and online dating. The way Grindr works means that it is a geo-dependant app which uses the actual GPS locations of its users to provide them with content which is relevant to their location.

Whilst this kind of location service is undoubtedly useful, it can be quite inconvenient, especially when you want to view and interact with the profiles of people who aren't necessarily in your geographical era. After all, this can be a good opportunity for you to make new friends and expand your horizons.

If you want to change your Grindr location in order to meet more people, then UnicTool TailorGo is the ultimate location-changing app. This professional location changer enables you to securely and efficiently change your GPS location to wherever you want it to be. In this way, you can match with more people in any area you like.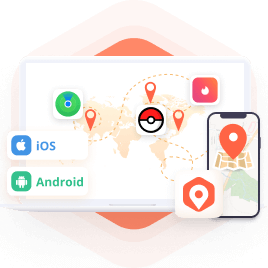 Change Location on Grindr
Adjust your device's GPS location for every location-based app such as Grindr, Pokémon GO, and Facebook.
Change location on Grindr as you like to match with more people.
Provide user-friendly interface which is easy to navigate and operate.
Support both iOS and Android devices.
Free trial with the main functions is offered to every new user.
1

Download, install and launch TailorGo on your computer. Get your device connected, then click the "Get Started" button to begin.

2

There are 3 different modes: Teleport Mode, Two-Spot Mode and Multi-Spot Mode. To simply change location on Grindr, choose the Teleport Mode and select the destination.

3

Your location will be changed easily; and the new GPS location will be updated to Grindr.
Conclusion
In this article, we have provided a detailed and comprehensive troubleshooting guide which will enable you to resolve any issues you might be experiencing with Grindr not working. When it comes to addressing Grindr's location-based and geographical restrictions, the great virtual GPS location changer TailorGo can be really helpful. Developed specifically to ensure unparalleled functionality and versatility alongside a user-friendly interface and easy navigation, this tool is undoubtedly worth trying.