If you are a long-time UnicTool customer, you should know that we will often reward our old friends with coupon codes. If you are a new UnicTool customer, that's okay. You can use our coupon code to enjoy discounted prices on all products.
Many people think it's difficult to believe that getting an UnicTool Coupon Code is easy. If you've been trying to find the code without success, it means you haven't looked in the right place.
This post will uncover hidden facts about the UnicTool Coupon Code. Just make sure to read the details from start to finish to make use of this offer.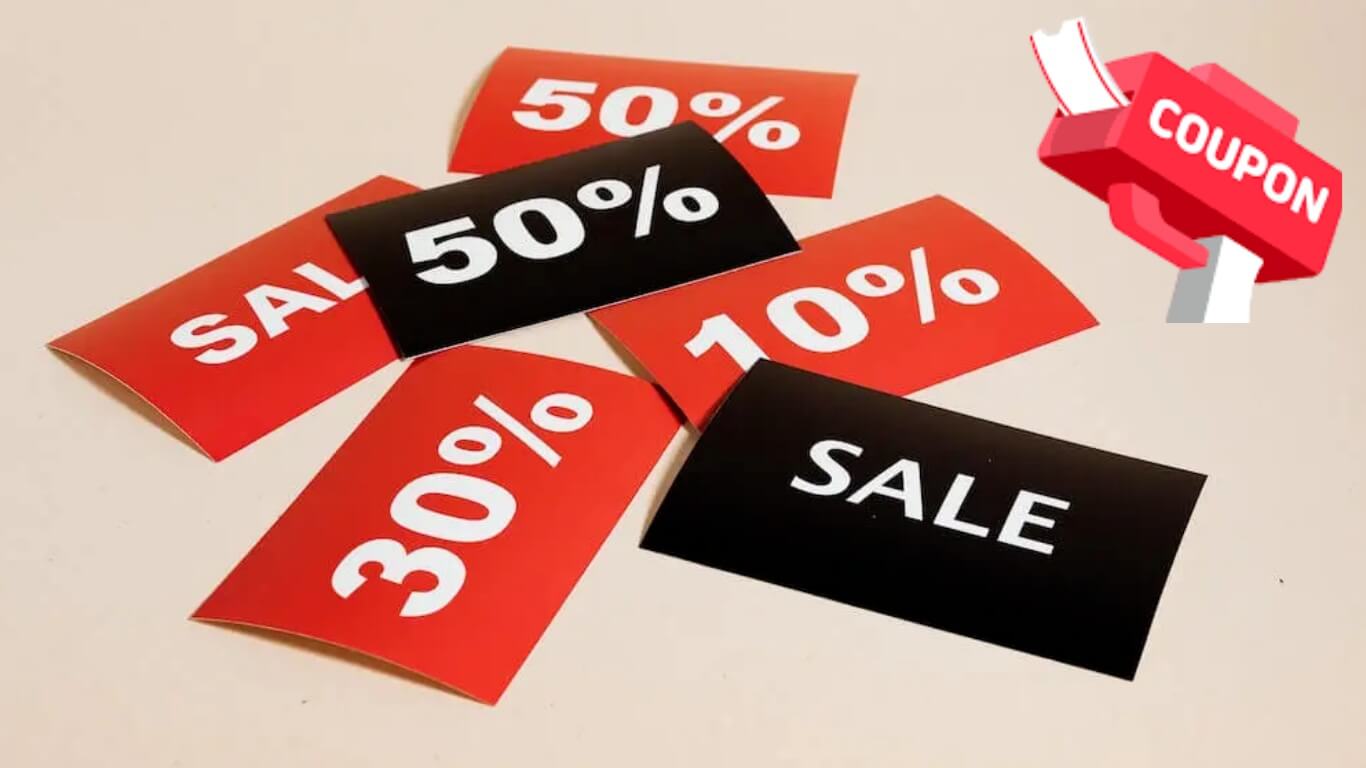 Part 1. Guide: How to Use UnicTool Coupon Code
Want to save money when you want to buy UnicTool products? Look no further, because all you need is the UnicTool Coupon. Our product is currently offering fantastic deals with substantial discount coupons. Don't miss out on this offer and grab them now! Applying the UnicTool Coupon Code is simple. Just follow the steps below and protect your data with favorable price:
Here are the sample steps to save money with the UnicTool Coupon Code:
Step 1: Go to the UnicTool official site and select a product you needed.
Step 2: Find product buy button in product page or floating navigation bar.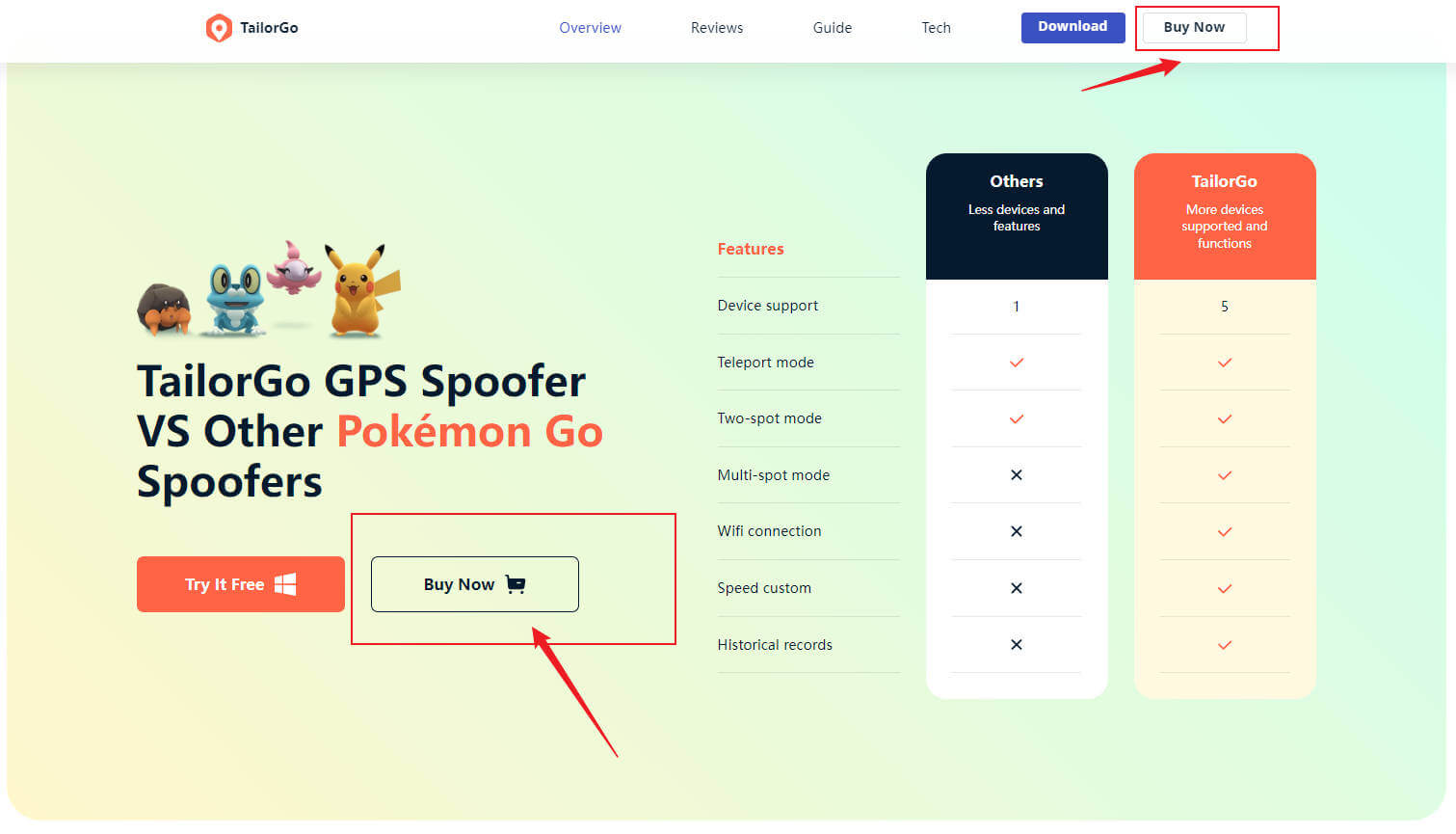 Step 3: Then you will go into the purchase page of certain product. You can chose any pricing plan according to your need. Click " Buy Now"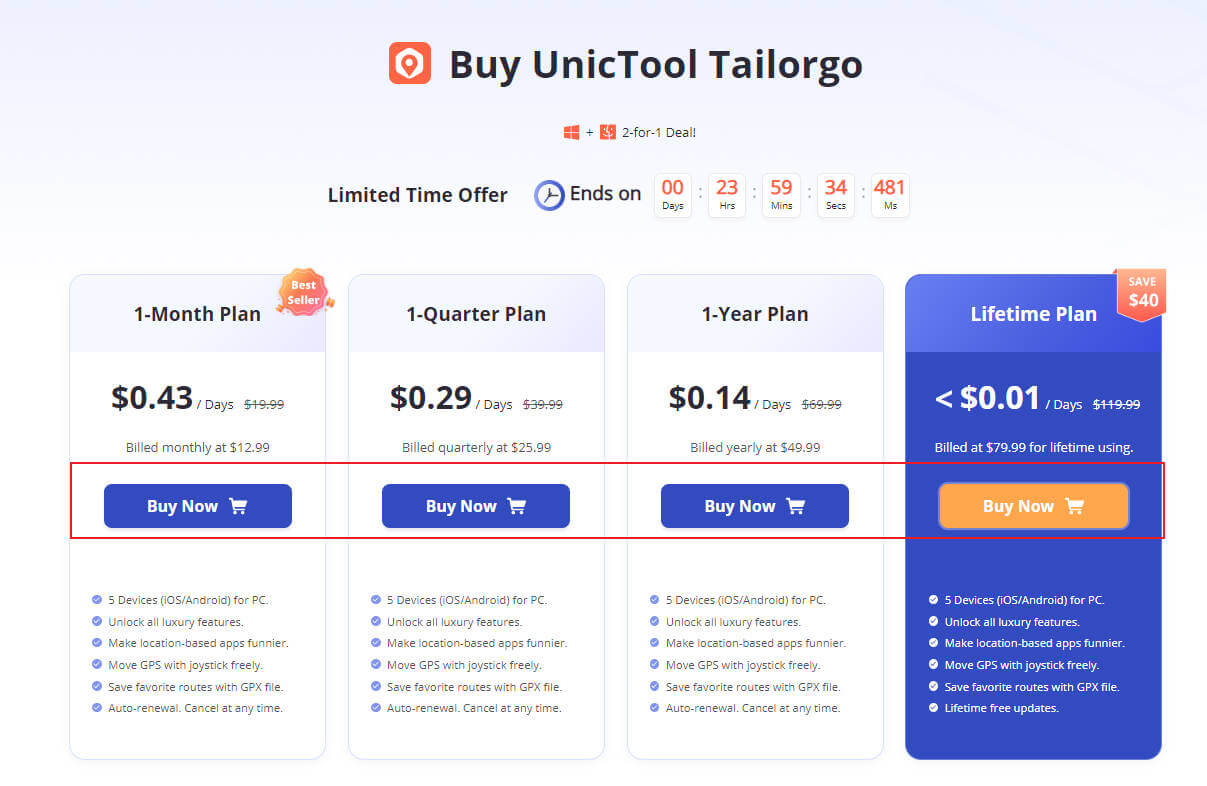 Step 4: Click l have a coupon" while checking out and paste the code. Then click "Apply" . ( Take Coupon code "unictoolYY" as an example)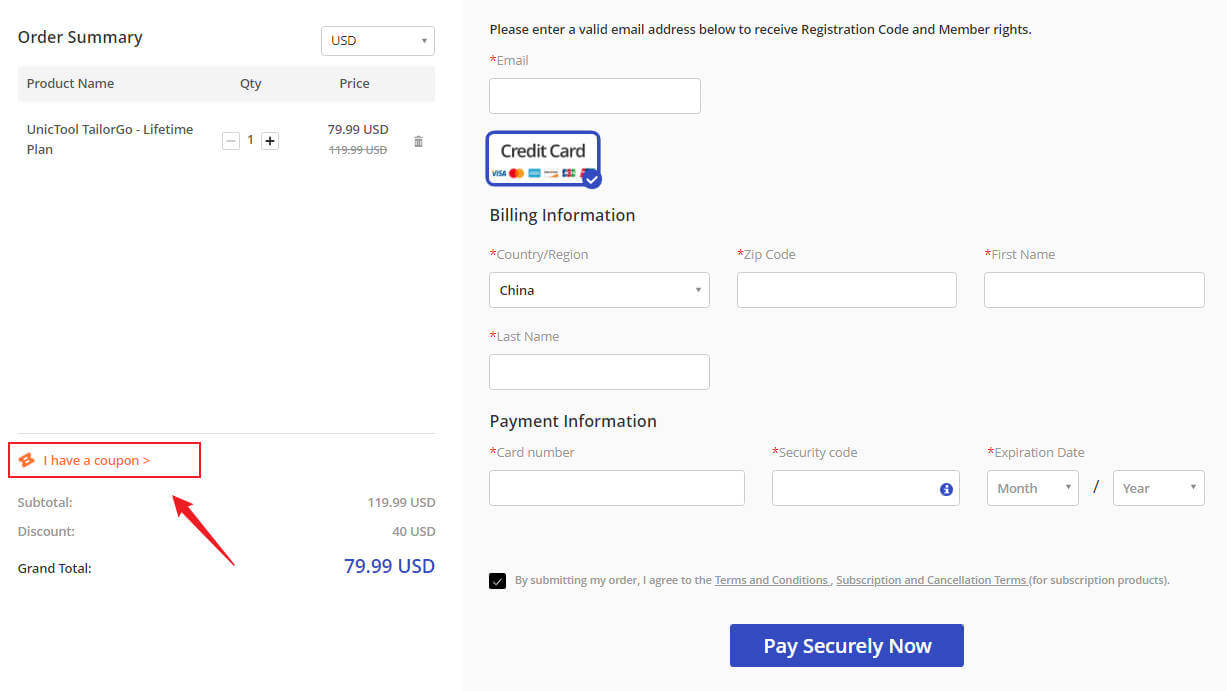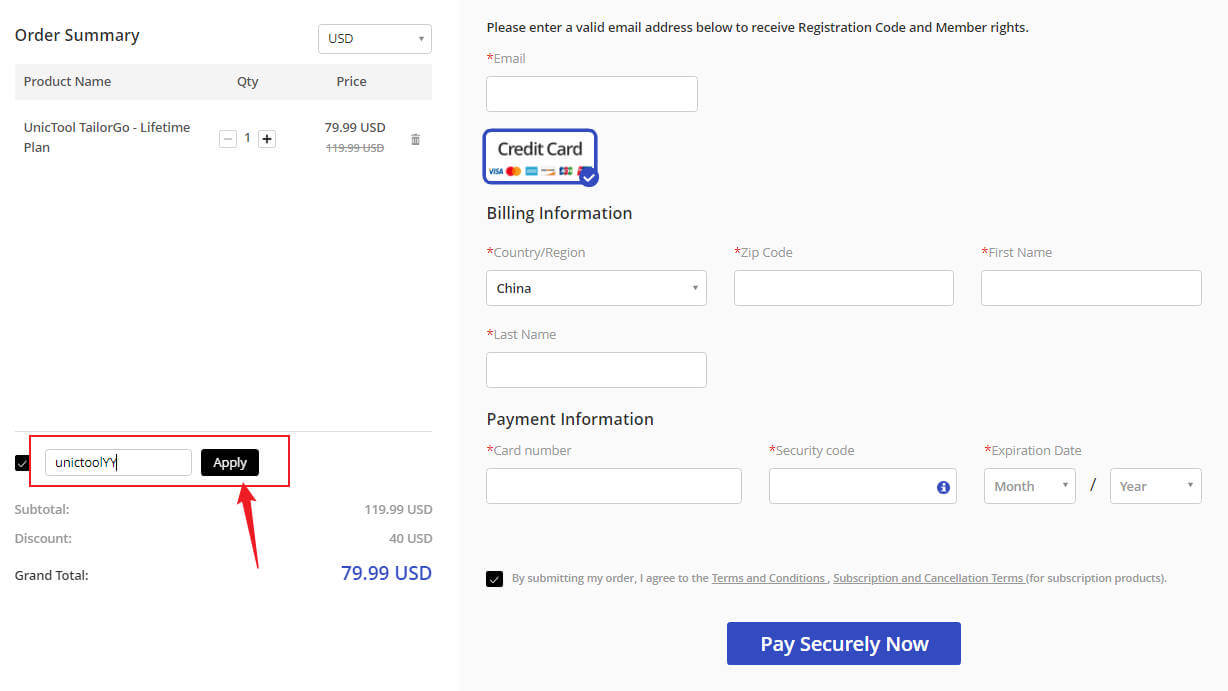 Part 2. Why Do You Need UnicTool?
UnicTool is an comprehensive site that provides you many profucts you need with advanced technology and reasonable price. If you have need in the following, missing UnicTool coupon code can be a huge loss.
UnicTool TaigorGo offers 1-click GPS location change for iOS & Android (up to iOS 16 & Android 13). It is the ultimate GPS spoofer for Pokémon GO, AR games, location-based apps, and social platforms. Simulate GPS movement naturally using the Joystick feature while gaming. Customize your route and speed with GPX file support. Spoof your location without the need for jailbreaking or rooting.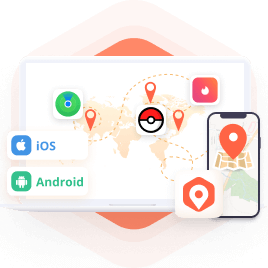 Pokemon GO Spoofer
All-in -one OS supported: Perfectly compatible both Windows&Mac; iOS(new version supported) and Android devices.
Usage Scene: It is not only compatible with AR games but also functions perfectly on communication apps like WhatsApp and Messenger.
Special features: Support specific coordinates as well as place name for precise and timely travel.
Powerful movement functions: Simulate natural movements such as walking, cycling and driving. It intelligently detects customized routes and stimulates GPS movement accordingly. It allows you to vary your speed and change your direction according to your needs.
Easy to use: Only take 3 easy steps to spoof location within the game with GPS joystick.
UnicTool iFindit is an one-in-all data recovery software that supports Windows; Mac; iOS OS. It not only have data recovery functions but also provides AI image enhancer and repair corrupted files/vieos/photos functions.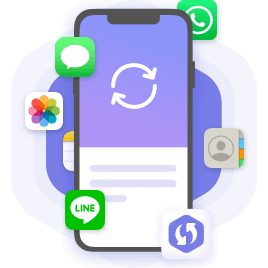 UnicTool iFindit:A One-Stop Data Recovery
1000+ File Formats: Easily and effectively recover deleted/lost photos, documents, audios, videos, and more from your SD card.
2000+ Devices: Restore lost data from various devices like computer, internal/external hard drive, CF/SD card, Memory card, Micro card, pen drive, and other storage devices.
500+ Scenarios: Recover any lost data situation, including accidentally deleted files, formatted SD card, corrupted or inaccessible SD card, virus infection, power failure, and others.
All-in-one data recovery software: Retrieve data from iPhone, Windows, and soon from Mac systems (coming soon).
Free preview before recovering : See the recoverable files and select the ones you want to retrieve.
Deep and quick scan : Perform a deep scan to recover as many deleted files as possible, or do a quick scan to swiftly find your lost files.
UnicTool MagicVox is one of the best voice changers with autotune voice effects and does its job well. It not only changes the voice but also adjusts the pitch according to the voice to avoid lags and distortion. You can also apply different voice filters during live streaming or playing with friends on Discord. MagicVox is well-known with 150+ valuable voice filters.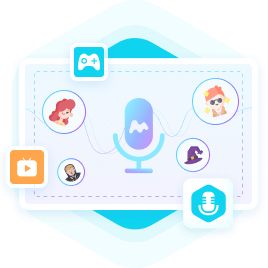 Real-time Voice Changer
Voice Effects: you can use ream-time voice during live streaming, it comes with over 400+ sound effects, 150+ voice memes, and 120+ voice filters .
Custom ream-time Voice: VoiceStudio allows you to customize your voice. With various options to enhance voices for professional use.
File Voice Change: professional audio editing applications lets you import MP3 files or WAV audios in your device.
AI Voice Cloning: allows you to imitate the voices of many celebrities in various games or live broadcasts
UnicTool VoxMaker is a Voice Generator that uses smart AI technology to create more than 3200 unique voices, including ones that sound like famous people and cartoon characters. You can use these voices easily to make any voice for your content, like dubbing, broadcasting, audiobooks, and audio production for games, commercials, and videos on platforms like YouTube and Tiktok.
VoxMaker
Diverse Voices: More than 3200 different voices in 46+ languages &dialects, giving you plenty of options to choose from.
Different File Format supports various formats such as MP3 and WAV for both input and outpt.
Powerful all-in-one functions: It enables the conversion of images, PDFs, audio files into spoken words and convert speech into text.
Voice DIY: it supports voice cloning so that you can design any voice you like. And Customize pitch, speed, volume using voice edit functions.
Easy and secure operation: You can achieve voice change in seconds.
UnicTool ChatMover is the easiest way to transfer all WhatsApp messages and attachments from one device to another. The software lets you securely move anything between devices with just one click, ensuring you don't lose anything and your WhatsApp experience runs smoothly. It works on any device, including the new iPhone 12 running iOS 15.
100% Success Efficiency: With the leading-edge technology and intelligent performance capabilities, ChatMover can provide guaranteed complete WhatsApp transfer from iPhone to Android.
Direct Transfer: ChatMover can stransfer all the WhatsApp data to a new or old device without OS restrictions.
Cover All Chats and Attachments: All WhatsApp data are supported to transfer, including WhatsApp messages, photos, videos, and more.
Easy to Use: ChatMover provides a full user interface. And you can finish the task with a few simple clicks.

UnicTool Umendit is an iOS System Repair that solves various iOS system issues without data loss.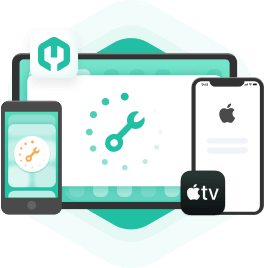 Fix iOS system issues
Umendit comes up with two modes Standard Repair and Advanced Repair. You need to choose the suitable one that helps you fix the Apple ID errors.
Both these modes are safe and won't bring any threat to your device.
Using Umendit you can avoID data loss and start using the system in the same way.
Umendit won't require high storage space, and thus, you can use it free from any worries.
UnicTool LockEraser Perfectly Unlock iPhone in No Time. It can unlock iPhone/iPad/iPod touch without passcode for free;Reset iPhone/iPad/iPod touch passcode by yourself at home;Support all iOS versions and devices including iOS 16(iOS 17 coming soon) and iPhone 14 models.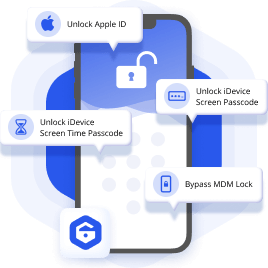 A One-Stop Unlock All iOS Devices
Get ready to unlock all iOS devices, regardless of the screen passcode.
Remove the limitations and the passcode for screen time.
There will be no data loss or security risks.
Effectively Bypass MDM Lock
Activate MDM without going through the activation process
On locked devices, remove the MDM profile.
Conclusion
From the information provided, it's clear that UnicTool coupon code is very easy to use. Having access to an effective tool at a discounted price is a great opportunity that should not be ignored.