What Passcode Can LockEraser Remove?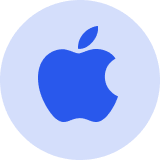 Unlock Apple ID
· Forgot Apple ID password · Your Apple ID has been disabled · Cannot turn off FMI · Fail to factory reset iPhone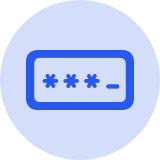 Unlock iDevice Screen Passcode
· Touch ID/Face ID · 4-digit/6-digit passcode · Custom alphanumeric passcode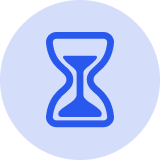 Unlock iDevice Screen Time Passcode
· Forgot screen time passcode · Cannot bypass parental controls · Don't want to erase device to remove the passcode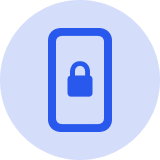 Bypass MDM Lock
· Stuck on the Remote Management login screen · Full device features are limited · Cannot remove organization/
corporate/school supervision control
An All-In-One iDevice Passcode Unlocker
Remove Apple ID With No Difficulty!
LockEraser helps you unlock Apple ID in various scenarios
so that you can: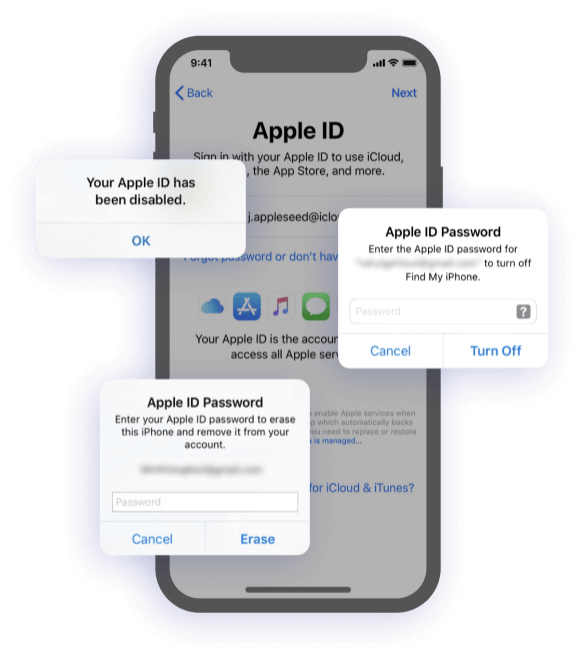 Change to a different Apple ID / create a new Apple ID
Erase your device and remove it from your account
Regain all iCloud services and Apple ID features
Turn off Find My iPhone/iPad easily

Note:
Only activated devices can be unlocked by LockEraser.
For devices running iOS 11.4 or later versions, the two-factor authentication & screen passcode should be enabled.
For devices running from iOS 10.2 to 11.4 with Find My [Device] enabled, unlocking Apple ID can be done without any data loss.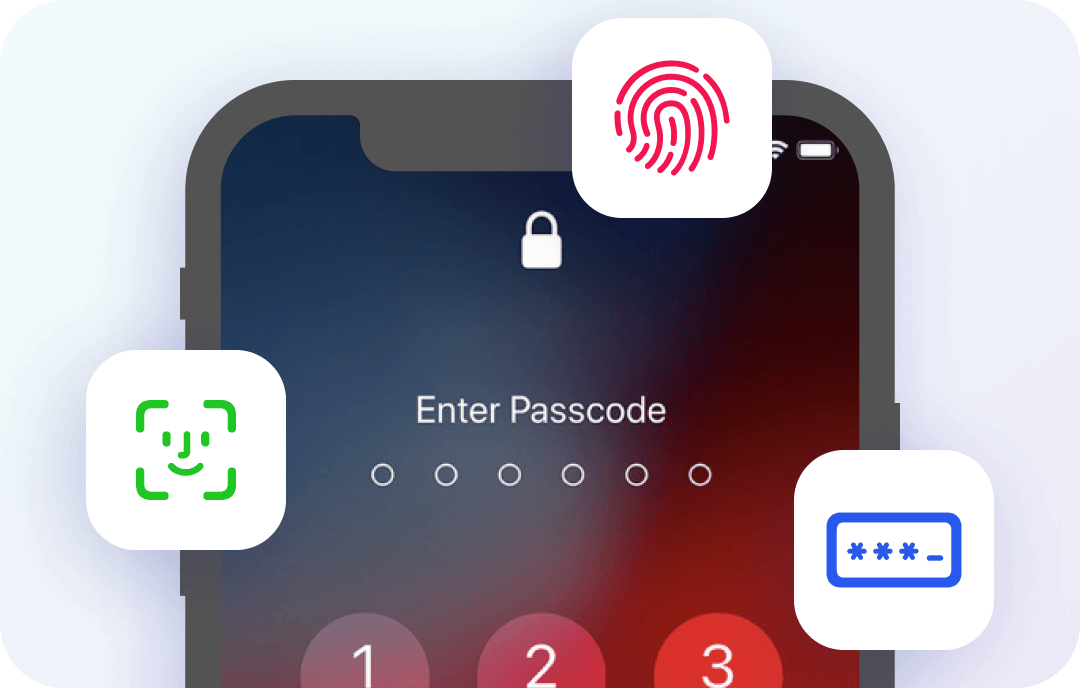 Get Into Your iOS devices Immediately
If you've unfortunately forgotten the screen passcode of your iPhone/iPad/iPod touch, or you've got a secondhand iPhone/iPad/iPod touch and are being locked outside, LockEraser can get you in!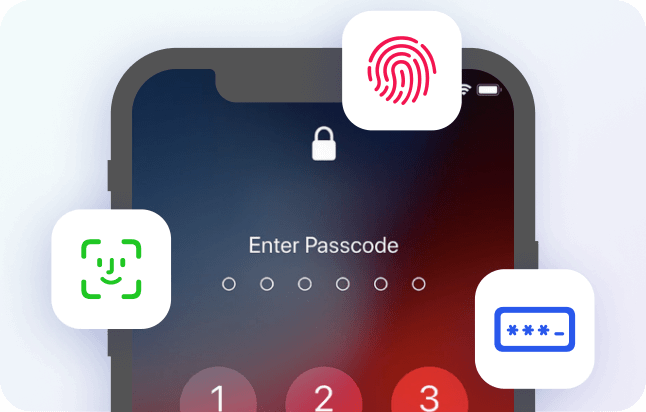 Unlock iOS devices at once, whatever the screen passcode is
Get back into your device and restore normal use
Remove Restrictions/Screen Time Passcode
Using LockEraser, you can remove the restrictions/screen time passcode from your device in an extremely simple and safe way - no worries even if you've forgotten it.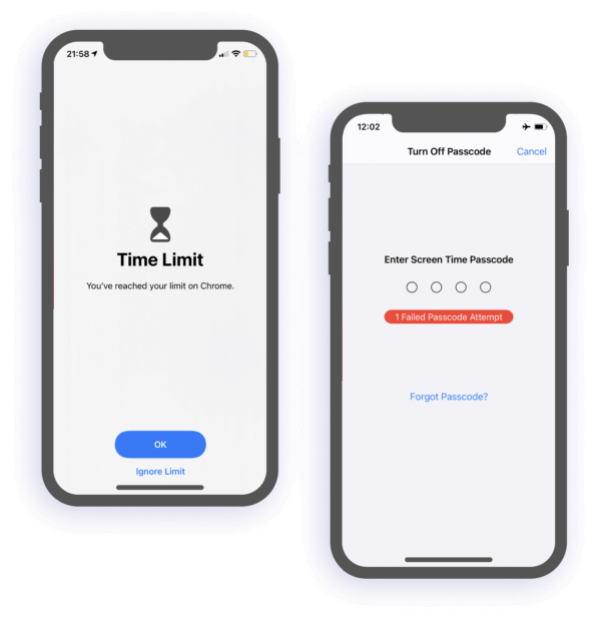 Bypass parental control easily
No data loss or security risks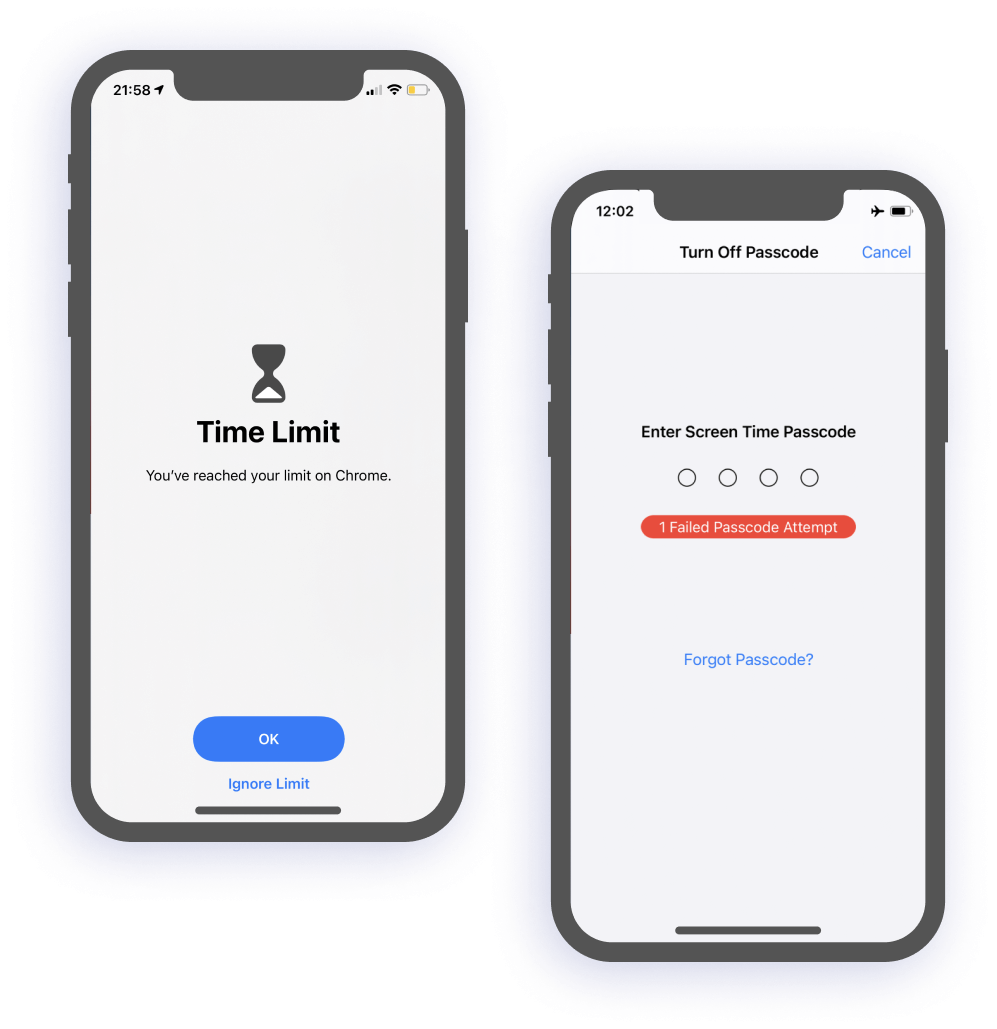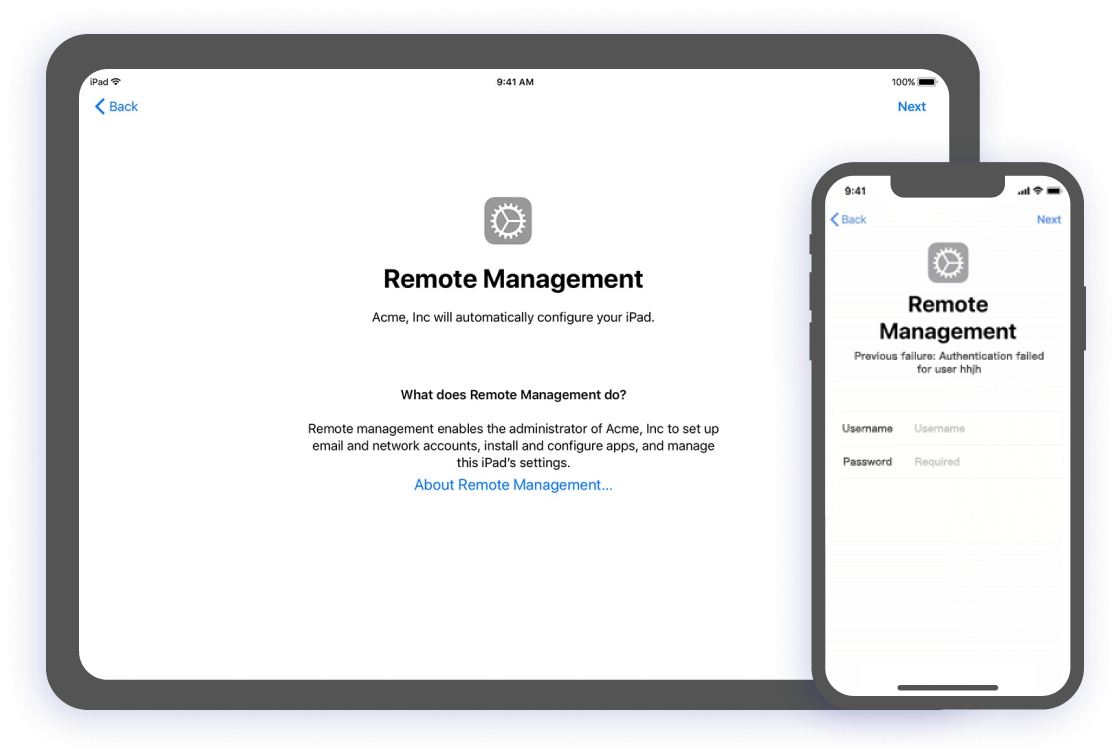 Bypass MDM Lock Effectively
MDM (Mobile device management) monitors user activity, restrict device functions, and remotely wipe or lock devices. Luckily, LockEraser is capable of bypassing MDM lock with a 100% success rate.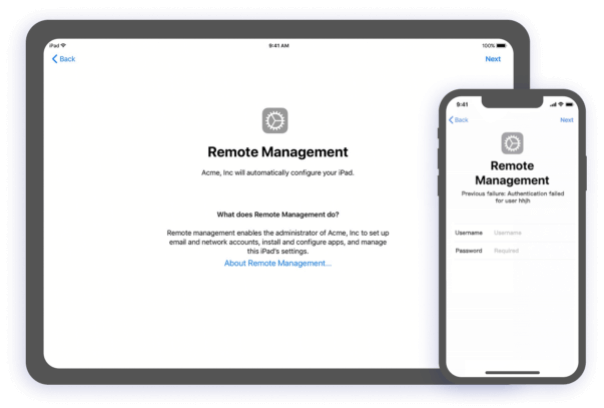 Bypass MDM activation screen
Remove MDM profile on locked devices
Don't need the username and password
Which Devices Are Supported?
iPhone
iPhone 14 series, iPhone 13 series, iPhone 12, iPhone 12 mini, iPhone 12 Pro, iPhone 12 Pro Max, iPhone 11, iPhone 11 Pro, iPhone 11 Pro Max, iPhone XS, iPhone XS Max, iPhone XR, iPhone X, iPhone 8, iPhone 8 Plus, iPhone 7, iPhone 7 Plus, iPhone 6s, iPhone 6s Plus, iPhone SE, iPhone 5
iOS
iOS 16, iOS 15, iOS 14, iOS 13, 12/12.3, iOS 11, iOS 10.3, iOS 10, iOS 9 and former
iPad
All models of iPad Air, iPad mini, iPad Pro and iPad
iPod
iPod touch 7, iPod touch 6, iPod touch 5, iPod touch 4, iPod touch 3, iPod touch 2, iPod touch 1
Unlock All Types of iPhone Locks Instantly
129,190People have downloaded
Unlock iPhone Only Takes 3 Steps!
Any user, whether with technical knowledge or not, can unlock iDevice with just 3 simple steps via LockEraser.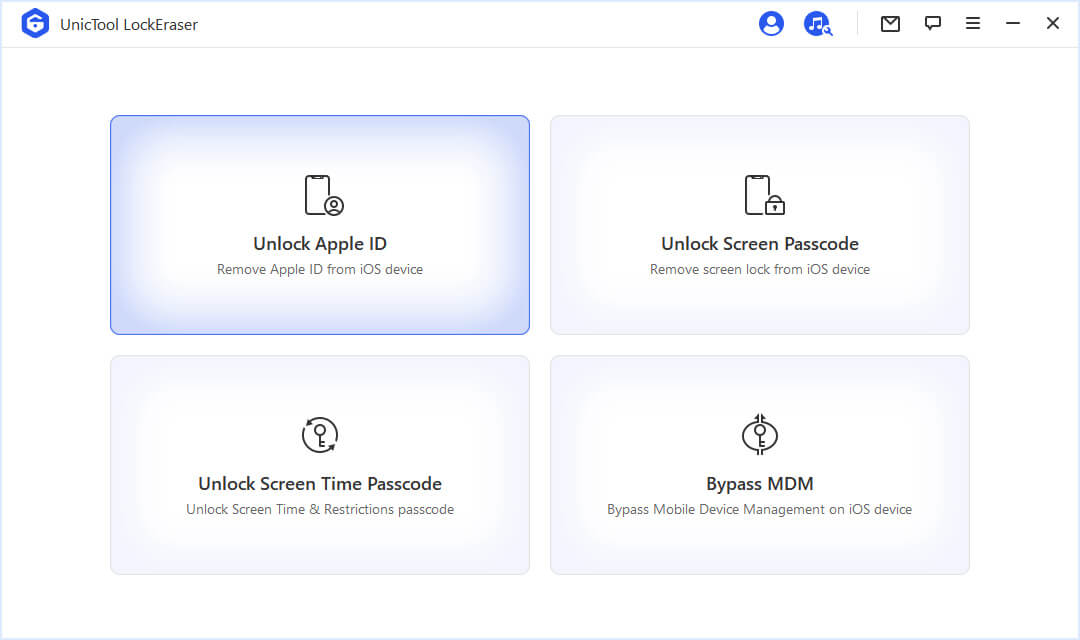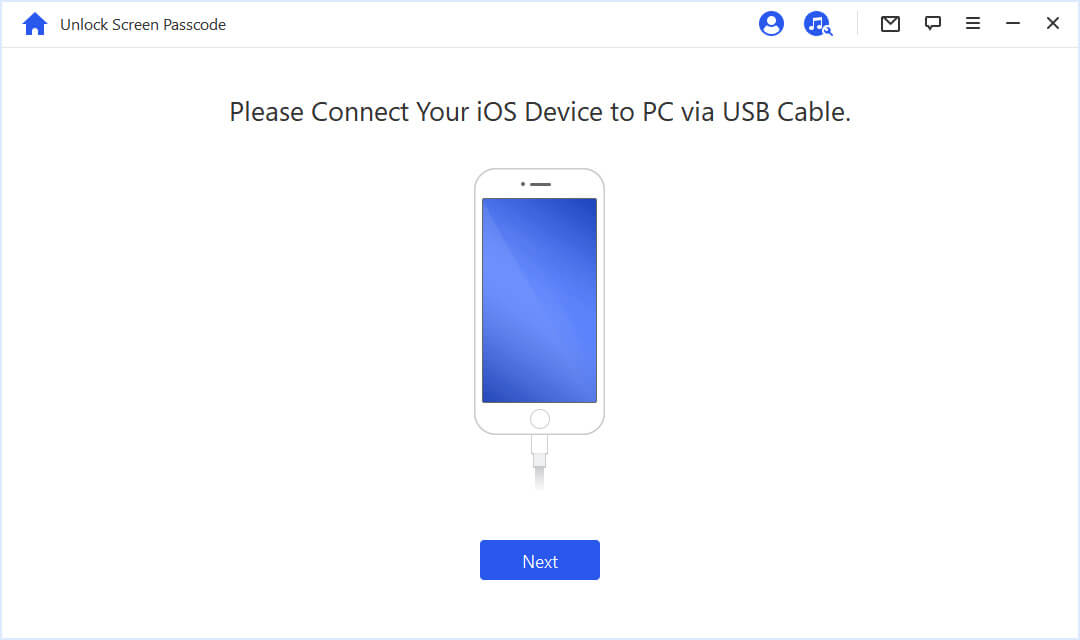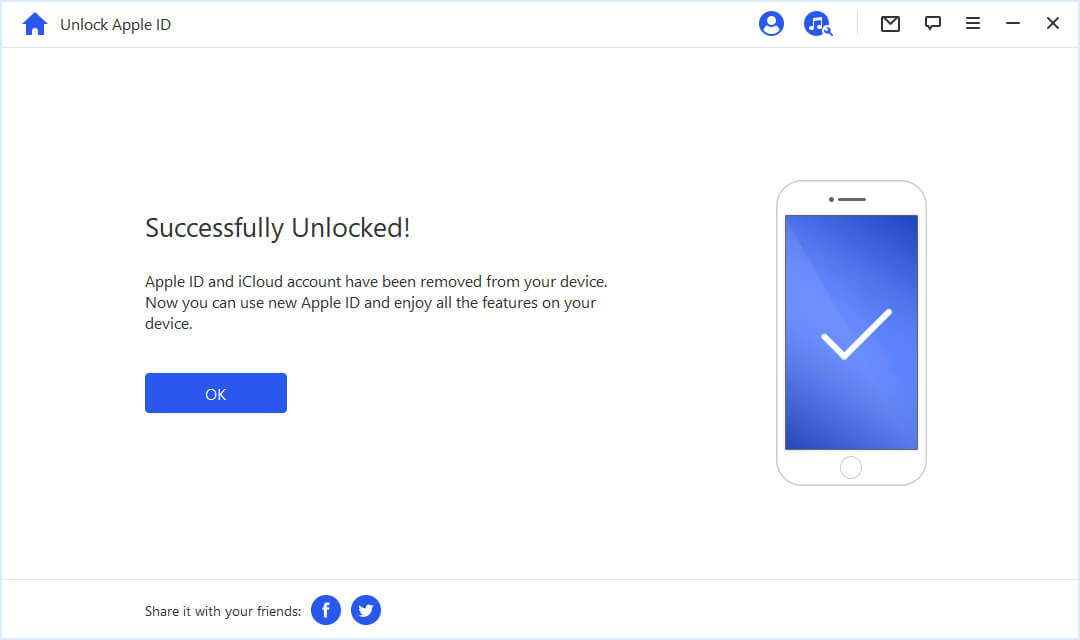 1 Click to Remove iPhone lock screen and iCloud lock
Unlock iPhone/iPad/iPod touch in various scenarios.
Bypass MDM lock in an easy but effective way.
Provide a convenient method so that everyone can unlock his device at home.
Support all iOS versions and devices, including the latest iOS 15 and iPhone 13 series.
Free trial available for every new user.
FAQs
Check and see if you have the same question
For more
1. What's the different between MDM remote management lock and iCloud activation lock?
Yes, there is a free trial version of LockEraser. It allows you to check if your device is supported or not.
MDM remote management lock appears when your iPhone is reset under the supervision. iCloud activation lock is a protection after reset with Find My iPhone turned on.
2. How can I know if my device is supported or not?
Step 1. Download the free trial version of UnicTool LockEraser and launch it on your computer.
Step 2. Connect your device and choose the mode that you need.
If your device is supported, you can continue the process by clicking "Start to Unlock".
If your device is not supported, you will see the message "Your Device Is Not Supported".
*You can also check the tech specifications of UnicTool LockEraser to know if your device is supported or not.
3. Will UnicTool LockEraser wipe data on my iOS devices?
With Unlock Screen Time Passcode mode, you can remove Screen Time passcode or recover Restrictions passcode without losing any data.
With Unlock Apple ID mode, If your iDevice runs from iOS 10.2 to 11.4 with Find My [Device] enabled, you can unlock Apple ID without data loss.
Both Unlock Screen Passcode mode and Bypass MDM mode will erase all the data on your iDevice.
4. Is it safe to use UnicTool LockEraser to unlock iOS devices without passcode?
There is no need to worry. It is absolutely safe to use LockEraser.
LockEraser is a professional iOS device passcode unlocker recommended and trusted worldwide. It is powerful enough to remove various iOS locks and 100% safe and secure.
5. What's the different between MDM remote management lock and iCloud activation lock?