Social media is infamous for capturing user data to create a potential customer profile that the business advertisers can target. And this includes the sharing of location data from your very own phone, be it an Android phone or iPhone. Facebook is in this group. By setting up your location on Facebook, you can get connected with your friends and family or just to find a new date. But meanwhile you are also allowing the data to be shared with potential advertisers, say a seller on the marketplace. Therefore, can we do something to protect ourselves - for example, change the location of Facebook?
Yes, of course. In this article, we will go over the ways on how to change location on Facebook.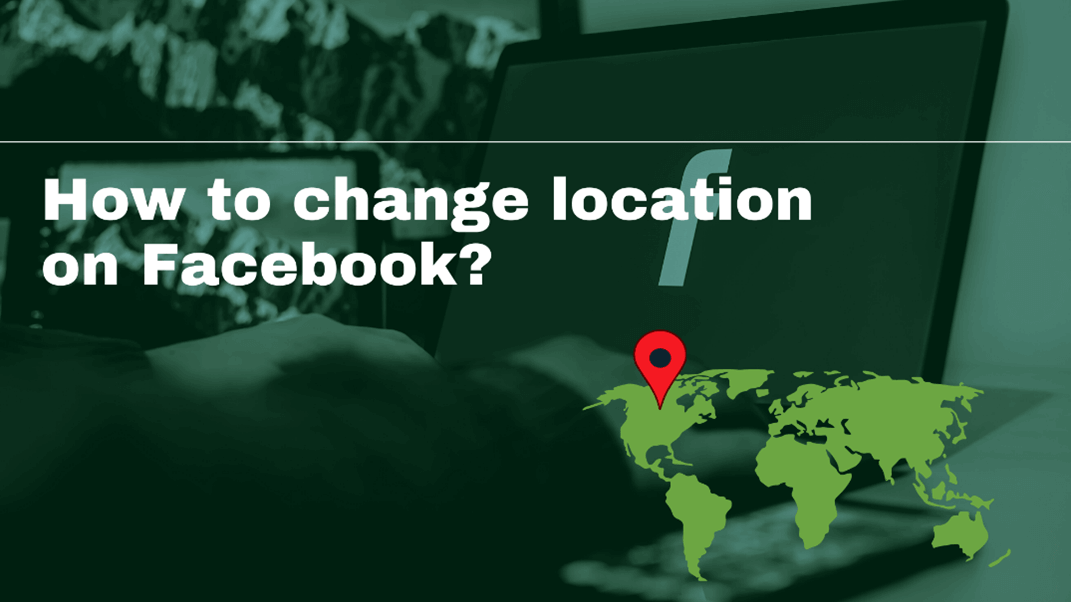 Part 1.

Facebook and Its Location Service

Facebook's location services provide the option for the users to set their location such as Home or Work. This enables the Facebook app to provide the users with different information about their location such as nearby friends, relevant ads, nearby store locations, find places nearby, and search for wi-fi services automatically.

Even before users could download the app onto their phones, they might notice the following information laid down which indicates that the app might use the data provided on the app to track the users, as well as users' location information even when the app is not in use, as you can see in the images below.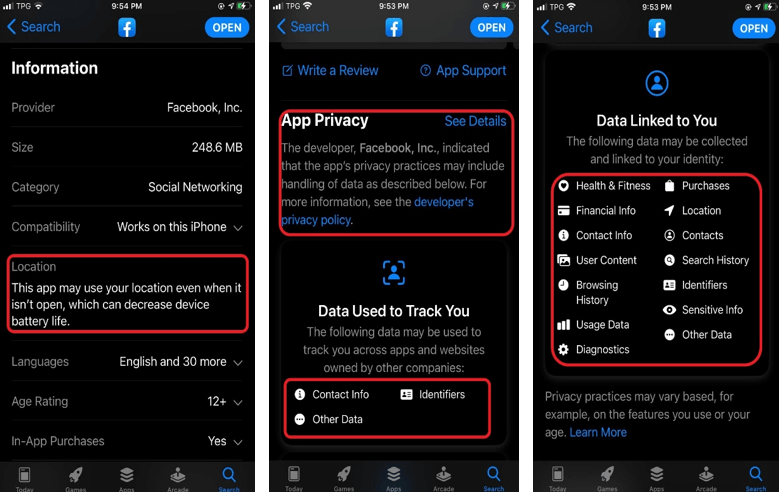 However, the location services might be important for the users to apply while using Facebook to enjoy the complete functions such as posting an image or a video post, using the dating services, and the Facebook marketplace. Next let's see how to use the location services to the users' advantage and protect sensitive information. 
Part 2.

How to Change Location on Facebook
1. How to Change Check in Location on Facebook
As a user, you can add a specific location on your Facebook page to a status or post to tell people where you are. This will let others know about your current location, which can also be a problem for some. If you are not interested in sharing your precise location for the sake of privacy or simply there could be various individual reasons, then how to change your check-in location on Facebook? This cannot be simpler. The good news is Facebook allows users to choose a specific location to check-in even when they are currently not there actually.
Step 1. Write a post or go to the already published post.
Step 2. For an old post already published, click "…" at the top right corner and select "Edit Post". Then click the location icon below. For a new post, you can directly see the check in icon.

Step 3. After clicking the location icon, choose or enter a new location manually. Save the changes at last.
2. How to Change Location on Facebook Dating
Facebook Dating allows users to find suitable profiles for dates within a 100-mile radius from the chosen location. Since it is mostly a location-based feature empowered by Facebook, the users might wonder how to change location on Facebook Dating to reach out for more people, who are not just within the pre-set limit. Changing the location might open wider options for users in finding perfect matches.
Whether you are a new user trying the dating function or have already joined Facebook Dating, changing the location isn't that difficult with the following set of procedures. Once you have joined Facebook Dating service, you can choose to turn off, add or edit to a new location as shown in the images below.
Step 1. Go to your Facebook app, then select "Dating".
Step 2. Select your profile photo, then click the pencil icon to edit your profile.
Step 3. Select "Dating location", choose "Update Dating Location", then click "Save".
3. How to Change Location on Facebook Marketplace
Facebook offers various services to its users within its default app, among which one phenomenal one is Facebook Marketplace. Buying and selling products can never be simpler and easier with the Marketplace. However, it also works on the data collection and requires users' location. Whether you have provided your permanent or temporary location, you have to provide the current location to get the listings nearby to save your time and effort. Adding, editing, or removing the location on the marketplace can be done easily.
Step 1. Go to your News Feed and click "Marketplace". Below the filters, click the location symbol.

Step 2. Enter your preferred or current location and the distance that you're willing to travel from the location.

Step 3. Click "Apply" and you can find relevant search options.
Part 3.

The Best Tool to Change Location on Facebook

Changing location on Facebook does not seem hard so far. However, sometimes people just complain that they fail to change location on Facebook somehow. The root cause is difficult to dig out though, there is something we can do to fix the problem. In this case, we can turn to third-party location spoofing apps for help, among which TailorGo is on the top of the recommendation list.

TailorGo is an advanced location changing tool aiming to provide a comprehensive solution to various location-related issues. From popular AR games such as Pokemon Go to mainstream social apps such as WhatsApp, TailorGo always meets the needs of users regarding changing location. Some of its distinct features are listed below: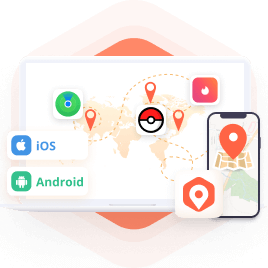 Change Location on Facebook
Change location on Facebook with only a few simple clicks.
Simulate GPS movement naturally, along with the planned route and customized speed.
Work well with a variety of geo-based platforms: Pokémon GO, Facebook, WhatsApp, etc.
3 simple steps; 100% success rate; little security risks.
Fully compatible with Android 5-12 and iOS 7-15.
Free trial is offered to everyone with the main functions.
10% Coupon Code:SPECIAL111
If you don't know how to use UnicTool Coupon Code, you can read this artcile as your reference.
1

Download, install and launch TailorGo on your computer. Then get your device connected and click the "Get Started" button.

2

To simply change location, choose the Teleport Mode and select the destination. Then click the "Move" button.

3

Your location will be changed easily on Facebook and you can enjoy the convenience it brings.
FAQs About Facebook Location
1. How do I change my current location on Facebook?
If you are someone who has not turned off the location settings, then once you open the Facebook App you might find that the location is already there. If you would like to change the current location, follow the steps below:
1

Open Facebook app, then go to your profile and edit it.

2

In the "Details" section, you'll see the location information. Tap it.

3

Edit the "Current City" as you like. Then save the change.
2. Why is my location on Facebook wrong?
Facebook tries to navigate and identify the exact location of the user almost all the time. However, there are certain situations where the location is identified approximately, so Facebook doesn't provide the exact location. This might occur due to the following reasons:
1

The user himself had provided inaccurate location information.

2

The user might have not logged off from a previous location that might still be saved, which results in the wrong current location.

3

There might be an intruder, in this case, try logging off and resetting your password.
If you are experiencing any trouble concerning your current location, contact Facebook Help for detailed answers.
Conclusion
In a nutshell, we have listed different ways in which the user can easily change the location on Facebook with the help of Facebook's native function along with the third-party app TailorGo. If you are in trouble with changing location on Facebook, try the one-stop service TailorGo provides, and you'll get satisfactory outcome.