You are using your iPhone and checking up its setting, and suddenly you stumble upon the "Significant Locations" option in your phone and ask yourself, "Has Apple been tracking me everywhere I go?" You may even be worried and feel as though Apple has been collecting your data and using it to send you notifications, Ads, and updates. While there is a certain level of truth in how much information they have collected about you, significant locations is a relatively safe feature since the information is encrypted and simply collected for the purpose of providing personalized services.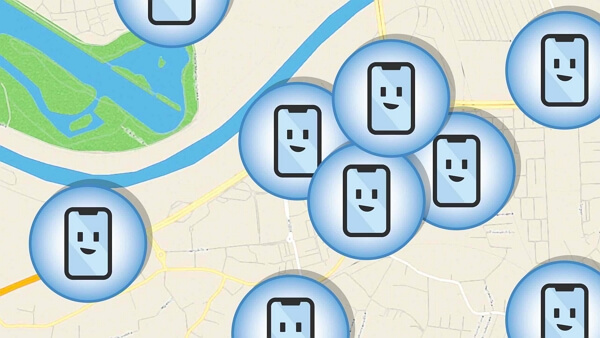 In this article, we will tell you everything you need to know about the significant locations in your iPhone. This includes significant locations settings, how to access it, how to turn on and turn off it, how to change your significant locations, and how you can use TailorGo, a top-notch spoofing tool to fake your location.
Part 1.
What Are Significant Locations on iPhone?
Significant locations is a feature in iPhone that tracks the places you visit more often and saves the location that you visit the most. Apple uses these locations' information to send you updates about your photos, memories, maps, and calendar apps. But you don't need to worry about it since even Apple can't read the significant locations data, which means your information is not shared with anyone and your privacy is not infringed upon by the company.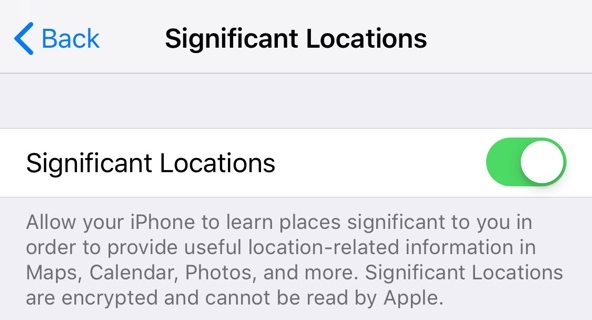 Like everything in this world, there are two sides of significant locations:
Pros
Gives you updates about your photos and memories.
Tells you where you have taken certain photos, making your photos and trips more memorable.
Acts as a tool to provide you reliable information about traffic routes, directions, and automatic pickup spots for your rideshare.
Cons
Not accurate enough.
Decreases battery life to some degree.
Part 2.

How to Access & Turn Off Significant Locations?

So far, you have been caught up on what the significant locations feature in your iPhone is and the pros and cons of the feature. But now, let's discuss how to access this feature. You can access significant locations by following the navigation below:
1

Open the Settings, scroll down and click on "Privacy".

2

Select "Location Services" , scroll down and click "System Services".

3

Once you reach the page, you will see the slide bar behind the "Significant Locations". You can toggle or slide that bar to turn on and turn off the feature.

4

To update your specific locations, choose a location from the list under "HISTORY".  Next click on the "Edit" button in the top right corner.

5

If you want to delete wrong locations that were previously saved on your device, just click "Clear History". Then the confirmation message will appear, and once you accept it, the feature will erase all the saved locations.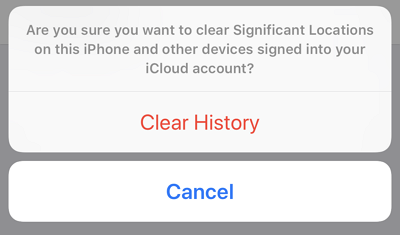 Once the significant location is turned off, it will stop tracking the places you visited. Once the feature is turned off, its color changes to white from gray, indicating that you have successfully switched. If you want to turn it on again, then follow the same navigation and switch on or slide the bar toward the left. This will turn on the feature, but it may take few days for Apple to collect enough data to display the locations you visited before.
Part 3.
How to Fake Location on iPhone?
While significant locations may not send your information to Apple, it does not make it right for Apple to collect your information in the first place. If privacy is an issue for you, you may want to fake your location by using a spoofing tool. This means you may be sitting in Italy, but your phone shows that you are in New Jersey. You can do this by using TailorGo, a professional location changer for both iOS & Android.
TailorGo is one of the most efficient and user-friendly spoofing apps for iPhone and Android phones. By using TailorGo, you can easily fake your location to anywhere you want. There are many instances where you may not want to display or change location, especially if you are just visiting a location temporarily. For instance, if you live in California, but you temporarily go to an office in New York to work, you may not want your phone to track the New York office's address as your main work address. In this case, you can use spoofing apps such as TailorGo to fake your location in California while you are still in New York.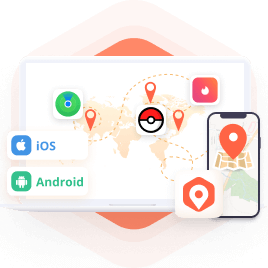 Fake Location on iPhone
Change GPS location to anywhere instantly, which will be updated to WeChat without delay.
Simulate GPS movement along customized routes so people can play little tricks while sharing real-time location.
Work well on a full range of location-based apps, such as WeChat, Life360, WhatsApp and Pokémon GO.
Only simple steps are required. No technical knowledge is needed.
Pose no security risk to devices, apps or personal information.
Powerful enough to support both Android devices and iOS devices.
Always run smoothly with no lag or crash.
1

Download, install and launch TailorGo on your computer. Then get your device connected and click the "Get Started" button.

2

There are 3 different modes: Teleport Mode, Two-Spot Mode and Multi-Spot Mode. To simply change location, choose the 1st one and select the destination. To simulate GPS movement, choose either the 2nd or 3rd one, then plan a route to move along.

3

Your location will be changed easily; or the movement will be completed in no time.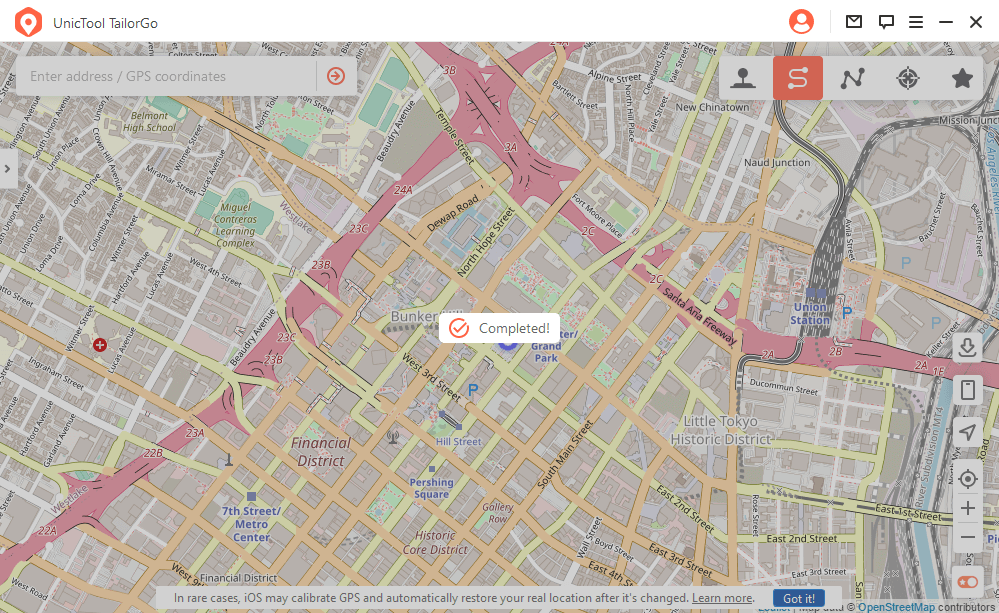 FAQs About Significant Locations on iPhone
1. Can significant locations on iPhone be wrong?
Yes. The significant locations can be wrong if your iPhone is not updated to the latest version or if your phone is not updating the location periodically. You can fix it by switching off the phone and turning it on again.
2. Why can't I clear significant locations on iPhone?
Sometimes because of technical issues, you can't clear the significant locations history. In this case, you can do it by signing out of iCloud on both MacBook and iPhone and then signing back into iCloud and clear history again.
3. How often does significant locations on iPhone update?
Judging from the current information, iPhone updates the significant locations every 15 minutes.
Conclusion
Significant locations is a feature on iPhone used to track locations you visit frequently to offer more personalized service. For example, after it knows that you visit the gym twice a week at a certain time, it will input the address into your navigation system for the convenience of going there the next time.
Although the data is end-to-end encrypted and only you can see that saved location, some people prefer privacy when it comes to personal information such as where you work, live, and exercise. In view of this, we have discussed how you could turn off and on significant locations as well as how to use a spoofing app like TailorGo to fake your location within your phone.