You might also be facing such trouble now. Life360is a good location tracker app for some people to track their kids, friends orspouse. However, for those who don't want to be tracked by others, it brings somuch annoyance. On the one hand, they don't want to be tracked all the time. Onthe other hand, they don't want to hurt the loved ones. So, they are lookingfor solutions on how to trick location on life360.
Fortunately, in this post, we have collectedseveral effective life360 hacks to help you achieve this purpose. Just continue reading!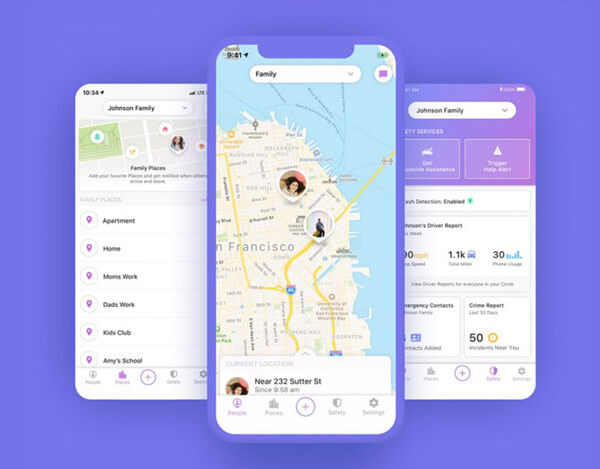 UnicTool TailorGo
It changes Life360 location in seconds
Part 1.

What Is Life360?

Life360 is a location tracker app used by scores of people to track the location of their friends, relatives, or anyone within their circle. This app is useful if you are concerned about the securityof your kids or old relatives.

Here, the circle means the people who use Life360 and have agreed to share location details. The location tracking function works by taking the GPS location of one's phone, translating it, and puting it on the Life360map for others within the circle to see.
Part 2.

Why Do People Want to Fake Life360 Location?

For privacy concerns: With Life360, your circle can see your location on the app's map, and therefore they know exactly where you are. This is not so good, especially if you don't want to be exposed so completely for some personal reasons.

For personal security: Funfortunately, you become a target of some malicious people, then chances are that your enemies will take advantage of people in your circle to trace and find you. Such kind of tracking can result in catastrophes sometimes.

These two concrete reasons highlight why users are troubled by location sharing on Life360. With a location spoofer tool, however, everyone can fake location on Life360 without being noticed and hence reclaim privacy and security.
Part 3.

How to Fake Location on Life360 iOS/Android?
Location Changer
Compatibility
Root/Jailbreak
Safety
Functions
Price
UnicTool TailorGo
Android&iOS
No
Yes
Diverse
Cost-effective(All-in-one Plan with Mac&Windows)
iTools
iOS
No
No
Single
Expensive Paid
Fake GPS GO Location Spoofer Free
Android
No
No
Single
Expensive Paid
1. Spoof Life360 Location With TailorGo (iOS & Android)
While all the aforementioned methods are helpful, they are lengthy and not that straightforward. Furthermore, they are device-biased. If you want to fake location on Life360 on both iOS and Android devices in an easy and effective way, then UnicTool TailorGo(iOS 17 support) is the tool you need.
TailorGo is a professional iOS & Android location changer. Equipped with a wealth of features, this tool takes the way you trick Life360 to another level. Other than changing your location to anywhere you want, the TailorGo is also able to hide your location. If you want to find how to fake life360 location on iOS/Android ? TailorGo can satisfy your needs.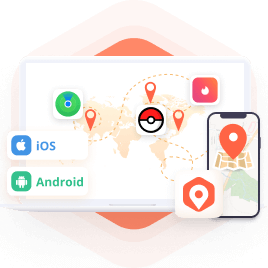 How to fake location on life360?
Cutomized Setting: You can modify speed and different Modes.
Easy to use: No security risk or personal information leakage.
Powerful compatibility: It supports Android 5-14 and iOS 7-17. Diverse platforms such as Ar Games or Social Apps. Work well on various location-based apps: Life360 , Facebook and Pokémon GO , Monster Hunter Now..
1

Download, install and launch TailorGo on your computer.Click the "Get Started" button and connect your device to it.

2

To simply change location, choose the Teleport Mode and select a destination. To simulate GPS movement, choose either the Two-Spot Mode or Multi-Spot Mode, then plan a route to move along, including the moving speed, direction, and moving times.

3

TailorGo will change your location to the selected destination, or complete the movement as planned. Life360 will use your new location automatically.
2. Spoof Life360 Location With Fake GPS (Android Only)
If you're looking for how to fake life360 location on android , you don't need to root your phone to effectively fake your location. By taking a few settings on your Android device, you can fake your GPS location on Life360 using the Fake GPS mobile application.
The following steps illustrate how to fake location on Android using the Fake GPS app.
Step 1: Open your Android phone and proceed to the"Settings" menu. From the options given, go to > About Phone > AboutDevice > Software Info. Now tap the "Build Number" tab a total of 7 times to unlock the developer options.
Step 2: When the developer option is activated, again head back to the "Settings" tab and choose the "Developer Options" tab instead. You should see developer options displayed on the right. Activate the "Allow mock location" checkbox.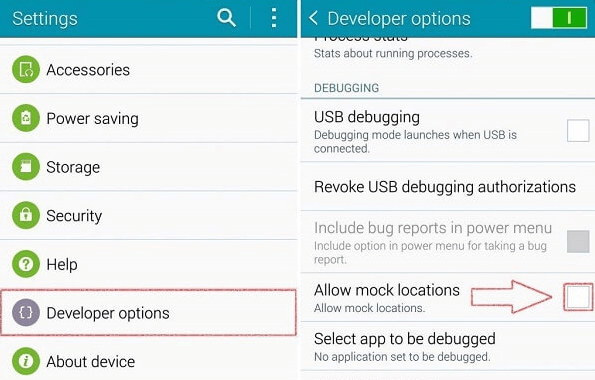 Step 3: With the mock location on Android allowed, proceed to Play Store and download the FakeGPS app.
Step 4: When the download and installation are complete, go back to the "Settings" and navigate to Developer Options> Mock location app. Here, you should see a list of apps. Select the Fake GPS app you just installed.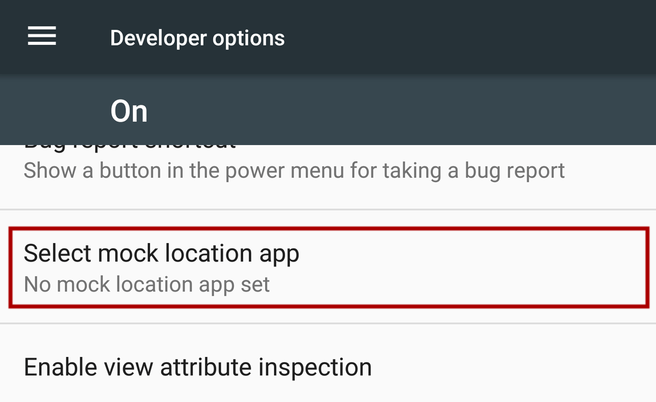 Step 5: Finally, launch the Fake GPS app on your Android device and change your location as per your need. Wait a bit then launch the Life360 app. Now, the location displayed on the Life360 map is the one you just set with the Android GPS Fake location tool.
Limitations
It only runs on Android devices.
The initial setup and installation steps are complex.
It won't work on all Android versions and can't work well on most apps.
Some users report that this app won't work and will suddenly return to the original location sometimes.
3. Spoof Life360 Location With iTools (iOS Only)
iTools is one of the most popular tool to fake location on location-based apps like Life360 on iOS devices. So if you are only looking for how to fake your location on life360 on an iphone , this program offers several function such as GPS mocking and spoof location. To some extent, it's an alternative to cheat Life360.
However, it's designed only for iOS devices, if you are an Android user, you could directly refer to the second and third method. Moreover, it only supports iOS 13 and earlier versions. If your devices are equipped with a newer iOS version, you should directly refer to the third method.
The following steps illustrate how to fake life360 location on ios using iTools virtual location.
Step 1: Launch iTools and connect your iOS device to the software. On the top center of the main interface, hit the "Toolbox" icon followed by the "Virtual Location" option.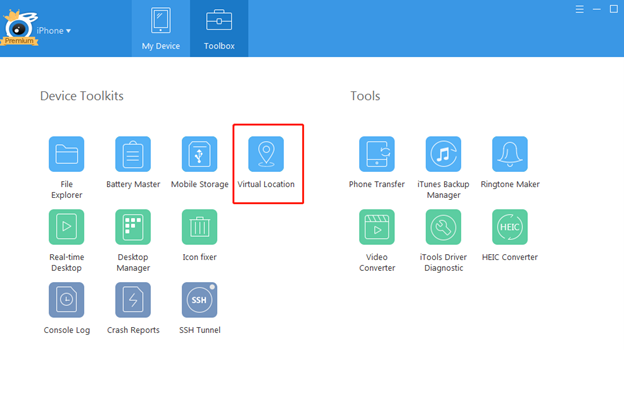 Step 2: On the subsequent page, enter the address or GPS coordinates of the place you want to appear and click "Go".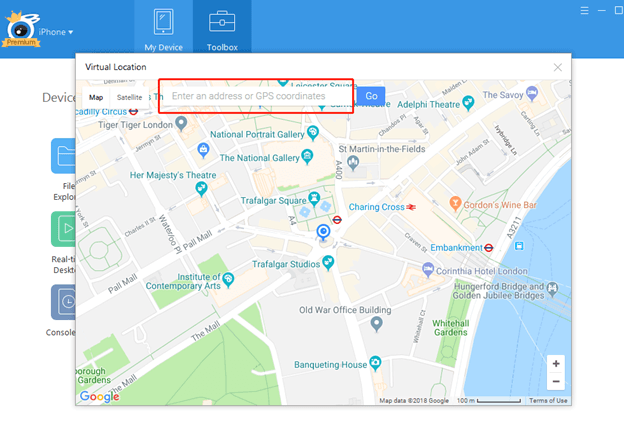 Step 3: When the program finds this location, you should see a small pop-up notification window at the center of the map. Simply click the"Move here" button to start teleporting to that location.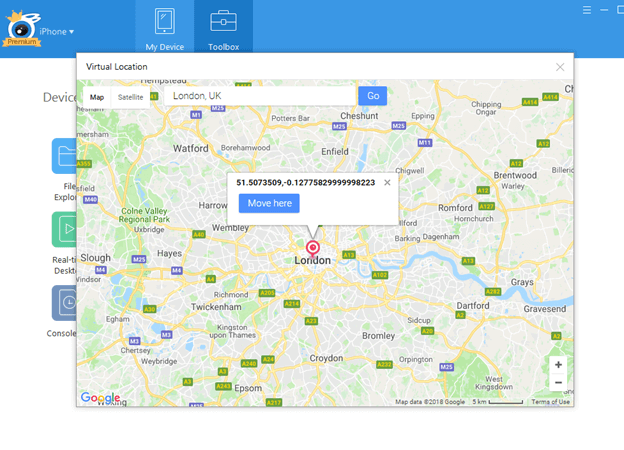 Step 4: To make your movement more natural, you can mimic human walking in your teleport. Simply click the human icon on the right top of the interface. Now choose the desired destination and press "Go". Again, click the "Move Here" button and the walking mode is triggered. You should be able to see the distance left.
FAQs on How to Trick Life360
1. How do you make your location somewhere else on Life360 without anyone knowing?
In Life360, you have the option of turning off location sharing through settings. This way, your circle will see the notification that you are not available and the only location detail they can obtain is your last location before turning it off. Your circle will therefore become suspicious.
If you want to turm off location on Life360 without anyone knowing, you need to use a dedicated location spoofer tool like TailorGo. With such a tool you can intelligently teleport to other locations you want to show to others. TailorGo can make the movements so natural that no one in your circle will doubt.
2. How to stop Life360 from tracking you?
A burner phone/another phone can be a good tactic to stop Life360 from tracking you. Here,you log out Life360 from your phone then log in to Life360 on another phone using your credentials. When you successfully log in, leave the alternative phone in the location where you want to appear. Your circle will see this location instead.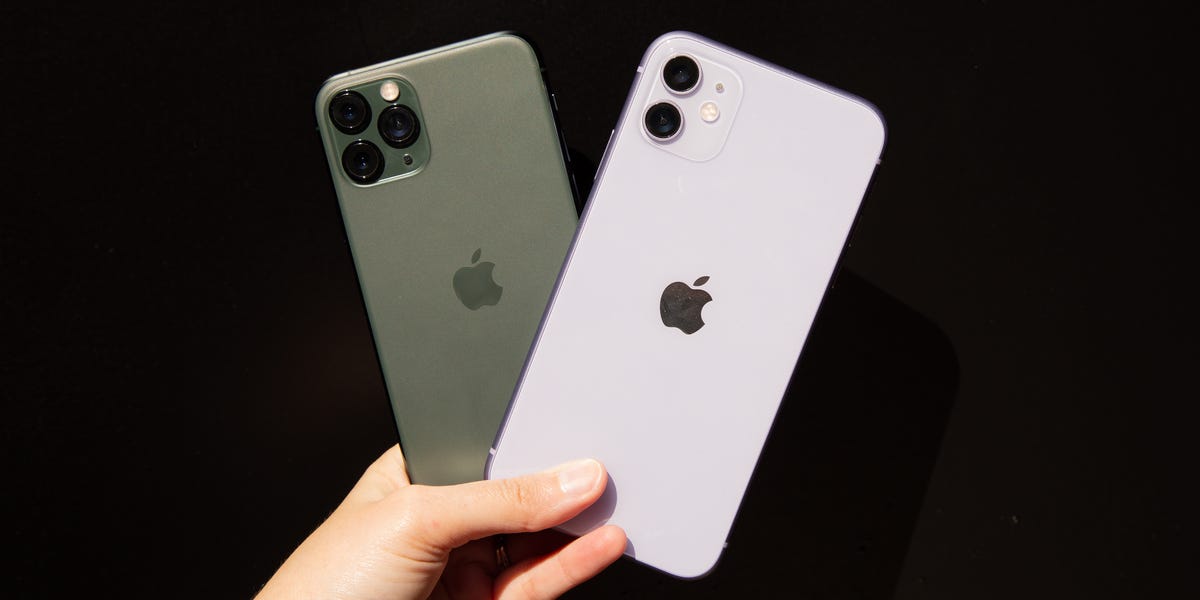 3. Can Life360 track you when your phone is off?
No. Life360 depends on data to feed the Life360 map with the GPS details. When the phone is off, Life360 can't receive or send the GPS location. This means it is not possible to get tracked by Life360 if your phone is off.
4. How can I delete my history or driving events?
The only way you can delete your Life360 history or driving events is by deleting your account. When you delete your account, you cannot undo it like other accounts. To delete your account, go to Settings > Account > Delete Account.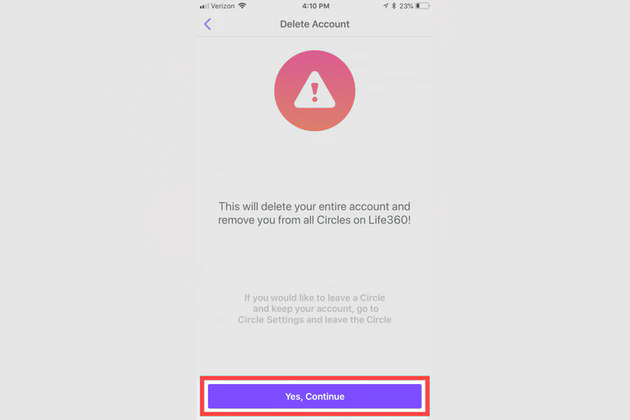 Conclusion
This article have offered 3 Life360 hacks on how to fake location on Life360 and protect your privacy effectively. Among the 3 ways discussed above, the powerful location changer UnicTool TailorGo(iOS 17 support) is the one that suits most users the best. It can fake location smoothly on both iOS and Android system with the minimum time and efforts.
Download it and use the free functions first, and you will definitely love it!