Hinge is a dating app that aims to create long-term relationships between people. As it is an online platform, users can only rely on the information displayed on it to know others and decide if they should move to the next stage. Among all the information Hinge collects for users, location is undoubtedly the focus of most attention. And to match with more new people, many users are seeking to change the location information. In this post, we'll offer a useful guide on how to change location on Hinge and the best tool you should opt for if you want to change location on other location-based apps.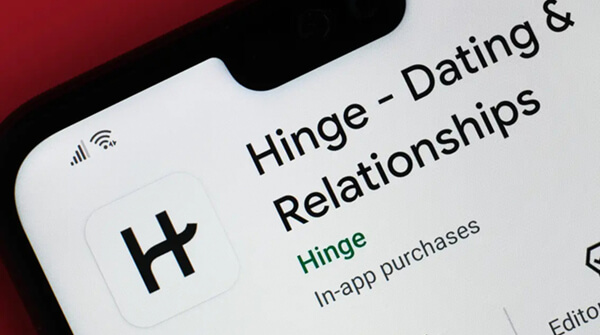 Part 1.

An Introduction to Hinge Location

Hinge app is continuously being updated to become the best dating app that accommodates all users. offers the opportunity for users to message each other without necessarily being a match. It also has several features that allow people chat and meet more people if they are yet to find their matches.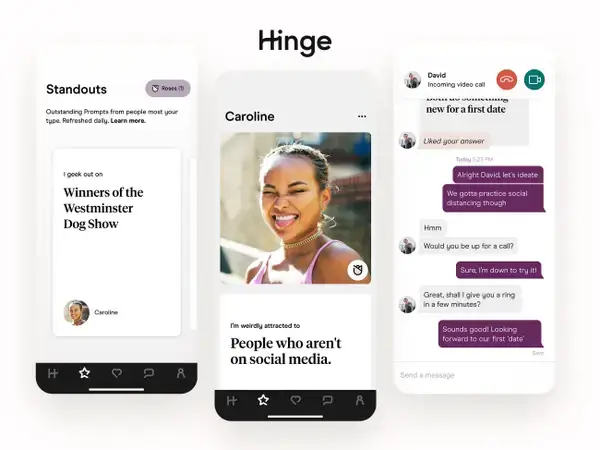 Hinge has a location service that allows people to change location as much as they want. In other words, on Hinge, changing location is done manually. And this is what makes Hinge outshine other dating apps such as Bumble and Tinder, which locate users automatically based on GPS location and show the corresponding location information.
Most users change their locations, when they move from one place to another, and they want partners from within their current locations. Additionally, if a user changes their locations and had already matched with a partner, changing the location on the app will help pass the information to the partner.
Part 2.

How to Change Location on Hinge?

Unlike other apps- Tinder and Bumble, Hinge does not require a subscription if users want to change location. Since it mainly focuses on building relationships, Hinge does not use the data on location present on your phone. Instead, you feed in your location so as to get matched from near your proximity. Thanks to that, one can change Hinge location at anytime to anyplace he wants.
For iOS users:
1

Go to the Settings section, then click the pencil symbol above your name.

2

Choose the Edit option, scroll down and find the Location tab in the My Vitals section.

3

Enter the current location or any other of your choice.

4

Save the settings and your location on Hinge will be changed successfully.
For Android users:
1

Go to Settings > Preferences.

2

Choose the My Location option, pinch and zoom on the map to find and set the location you want. Click on the compass icon and you can get back to current location.

3

Save the changes and your location on Hinge will be updated.
Part 3.

Does Hinge Automatically Update your Location?

No, Hinge won't update your location automatically unless you want to.
Manual Update your Location
You can set you "Neighborhood" in where you live, and the location will be remained uless you goes or you want to change it on purpose.
Automatically Update your Location
You can set your Hinge Automatically update your location depends on your geolocate. Settings > Hinge > Location Services > Turn on "While Using the App" > Turn on "Precise Location"
User Experience
There is a user said he has set his location to a difference location than where he was physically. When he restarted his phone, he found that his map Needle physically jumped to his current location.
Part 4.

What if You Want to Change Location on Other Apps?

Apart from Hinge, people may want to change location on other location-based apps out of various reasons. For some social media users, the need to change location is just so as to have some fun with friends. For example, to tease some friends with cool fake locations.  For game players, they want to change location within the game virtually so they don't have to make any physical movements but keep leveling up.      

If you plan to change location on location-based apps, there are several tools available on the market, among which we recommend UnicTool TailorGo as the best tool. It is designed with utmost professionalism to change location and simulate GPS movement in an effective as well as efficient way.
Change location to anywhere with simple clicks as you wish.
Help you move virtually without moving physically, in a natural way.
100% safe; extremely low risks of being detected.
Compatible with iOS 7 and later as well as Android 5-12.
Work smoothly with various location-based apps: Zenly, Tinder, Life360, Pokémon GO, etc.
The free trial version offers some functions for initial experience.

1

Download, install and launch TailorGo on your computer. Get your device connected, then click the "Get Started" button to begin.

2

To simply change location, choose the Teleport Mode. To simulate GPS movement, choose either the Two-Spot Mode or Multi-Spot Mode. The Joystick Mode is an incredible feature for game players.

3

Your location will be changed easily and those location-based apps will use the fake location you set.
Hot FAQS About Hinge Location
1. Does Hinge change your location automatically?
No, Hinge does not automatically update your location; instead, you have to set your new location manually. Since Hinge does not use GPS or any IP address, users are not required to pay any subscription fee to change location on it. In a word, with Hinge you can manually change your location as many times as possible.
2. If I change my location in Hinge, do I lose my matches?
No, you do not lose your match as matches on Hinge never expire. This is unlike other apps where when you change your locations, your chats disappear or get deleted. Hinge stores your chats, and only deletes them when you chose to. Therefore you can continue with a previous relationship even in the new location.  It is upon you to keep the conversation running and interesting.
Conclusion
Hinge is a dating app like no other. The location services of it allows users to change location manually. In this article, we've covered how to change location on Hinge, which is an easy process. If in some other cases, you want to change location on other apps, we recommend UnicTool TailorGo for its professionalism. This tool is easy to use and very flexible for any user, even with the least technical knowledge. Get the free trial now and have your location changed in seconds!