There are a plethora of Pokémon GO players across the globe, to whom finding those rare species is an ultimate joy to smash more points. However, to make the game more interesting the producer poses many obstacles in the way, among which the location barrier proves to be the biggest one. To solve the problem effectively, the most common and plausible trick is to use a Pokémon GO spoofer.
While there are many Pokémon GO spoofing apps in the market, it's not that easy to find the right Spoofer as the iSpoofer and PokeGo++ have been shut down by Nintendo. Fortunately, this article will take you through a detailed guide on the top 7 Pokémon GO Spoofer tools.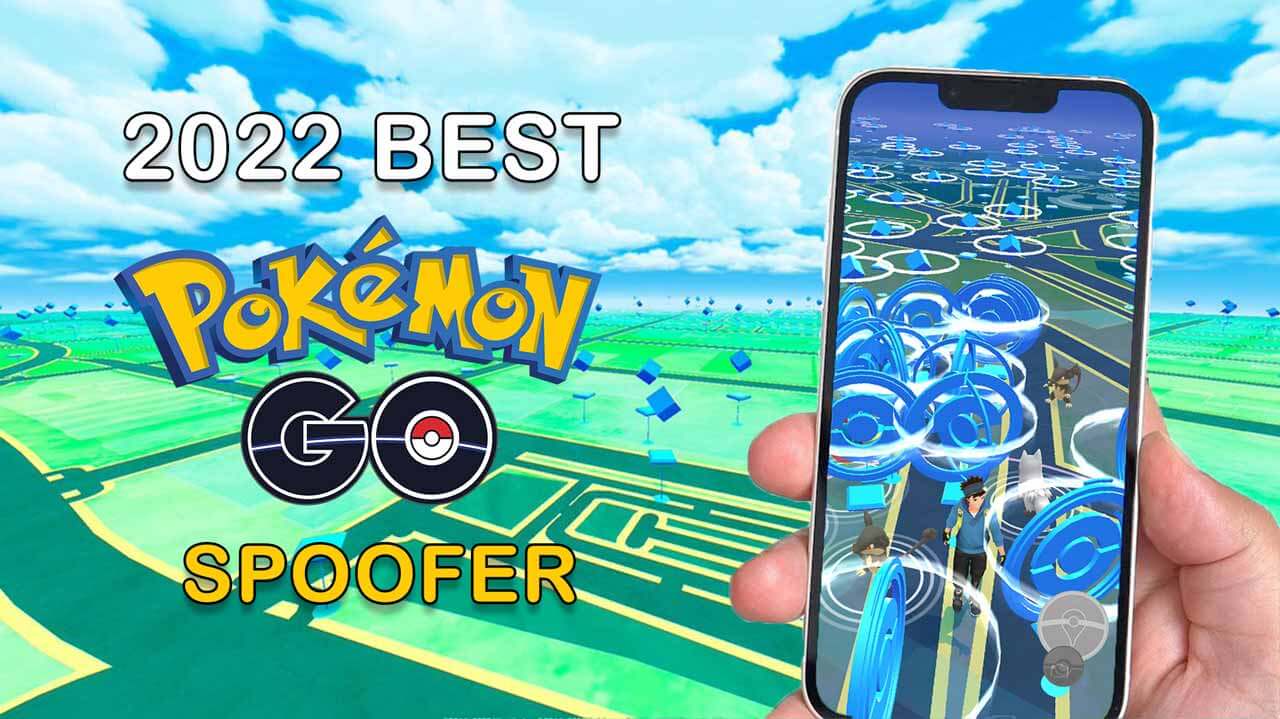 Part 1.

Can You Still Spoof in Pokémon GO?

YES, you can. Although Pokémon GO has banned anumber of players because of their spoofing location cheat, this isn't the end of Pokémon GO spoofing, whether on iOS or Android devices.

It is truly difficult to spoof on Pokémon GO "bare-handed" indeed, but you can always make use of a Pokémon GO spoofer to hold the upper hand in this game. The beauty of such location spoofing tools is that they provide a platform for users to intelligently change the location. And as long as you perform this action carefully, it's absolutely possible to avoid getting suspected and flagged by Pokémon GO.
Part 2.

Top 7 Pokémon GO Spoofers in 2022
1. UnicTool TailorGo
Without much efforts, UnicTool TailorGoslots into the top 6 Pokémon GO spoofers in 2022. This is a professional tool specially designed to provide a comprehensive solution to the location changing issue on both iOS and Android devices. Equipped with plenty of distinctive features, TailorGo makes Pokémon GO spoofing not only safe but full of fun.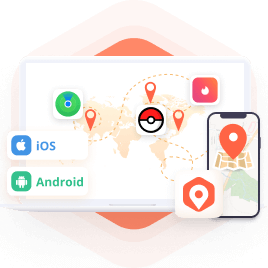 Pokémon GO Spoofer
Help users teleport to any place with just some simple clicks.
Simulate GPS movement intelligently along customized routes and speed.
Clear interface and simple operating steps; friendly to everyone.
Works perfectly with a variety of social platforms such as Messenger and WhatsApp as well as AR games including Pokémon GO and The Walking Dead: Our World.
Fully compatible with Android (including Android 13) and iOS system (including the latest iOS 16).
How to spoof Pokémon GO Location Tutorial
1

Download, install and launch TailorGo on your computer. Then connect your device to the computer.

2

For iOS devices, directly select one mode from the interface: Teleport Mode, Two-Spot Mode or Multi-Spot Mode. For Android users, enter the Gaming or Soical Mode first. Then select a destination or plan a route.

3

Get your location changed or finish simulating GPS movement.
2. Dr.Fone - Virtual Location
Dr. Fone is a virtual location spoofer designed by Wondershare, you can use it to spoof your location freely on Pokemon GO, it supports GPX file routes importing, customized speed, and joystick mode, it is one of the best Pokemon GO spoofers for PC.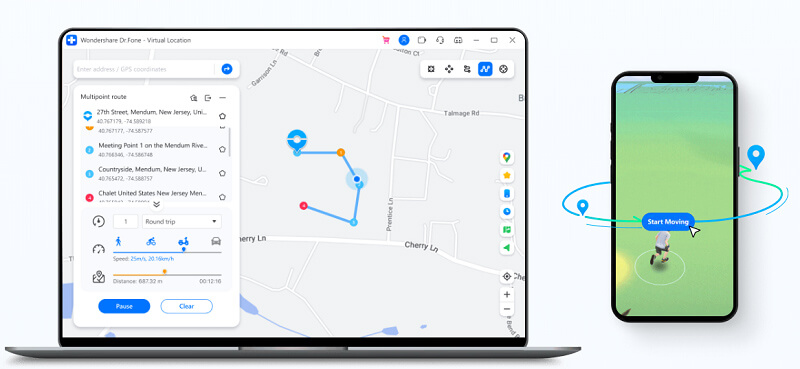 Step 1. Download and install Dr.Fone on your PC.
Step 2. Now connect your device to your PC.
Step 3. Select the Mode you want to Spoof on Pokemon GO.
Pros
Three mode to spoof on Pokémon GO
Simulate GPS movement in the map with a joystick
3. iAnyGo
iAnyGo is another popular Pokemon GO spoofer on the market, developed by Tenorshare. Support both Windows and Mac, it's another option for Pokemon GO spoofers.
Step 1. Download and install iAnyGo on your PC.
Step 2. Connect your mobile device to PC.
Step 3. Input the coordinates you want to teleport, or simulate the movement with a joystick.
Pros
One click to spoof location on Pokemon GO.
Gpx file support.
4. iTools
ThinkSky's iTools is popular on Pokemon GO Spoofing Reddit, it brings the iTool BT (Bluetooth) and iTools mobile, it was once regarded as the safest way to spoof Pokemon GO, but now it is not available for purchase on their website. Today we will introduce their pc version.
Step 1. Download and Install iTool on your PC.
Step 2. Click "Toolbox", and then navigate to Virtual Location.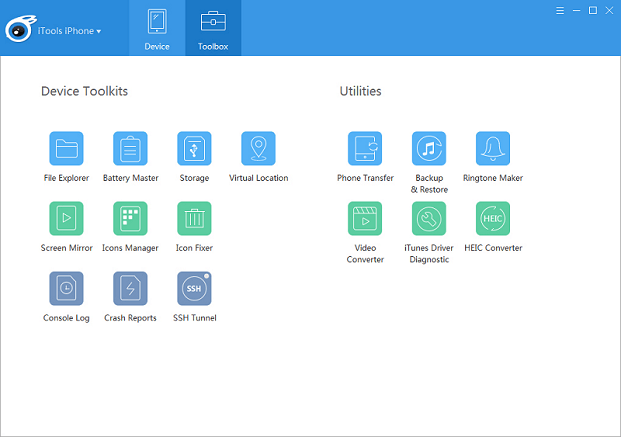 Step 3. Input the address you want to jump, and then click "Go".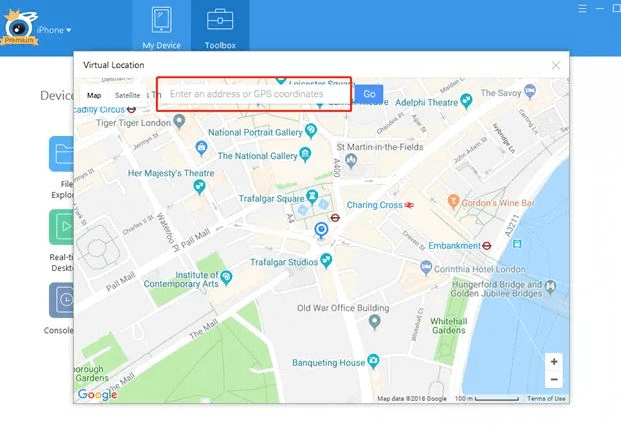 Pros
Available on PC and Mobile.
Launch unlimited Device for premium users.
Cons
You have to download the all-in-one iTool software(73.8MB).
5. iPogo
iPogo is considered the alternative Pokemon GO spoofer as iSpoofer, it support both iOS and Android(Beta), credit code for one month start at 5 USD.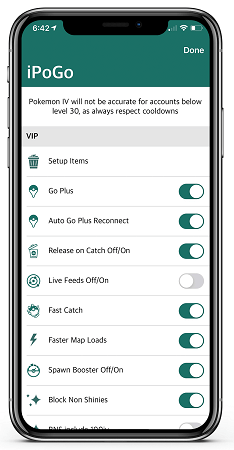 Step 1. Download and Install iPogo with Signulous or Sideloadly.
Step 2. Open the app and activate your credit code to spoof.
Step 3. Now you can spoof to anywhere you want.
Pros
No need jailbreak or root.
Block Non-Shiny Pokemon.
Cons
Higher rate of get banned
6. Fake GPS GO Location Spoofer Free
Fake GPS GO Location Spoofer Free is agood Android location spoofer tool worth a shot. It is a mobile application andthe following steps illustrate how to use it.
Step 1. Go to Google Play Store andinstall Fake GPS GO Location Spoofer on your device.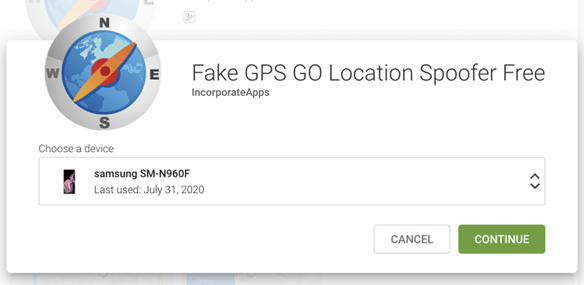 Step 2. Navigate to Settings > Developer options and check the "Allow mocklocations" checkbox.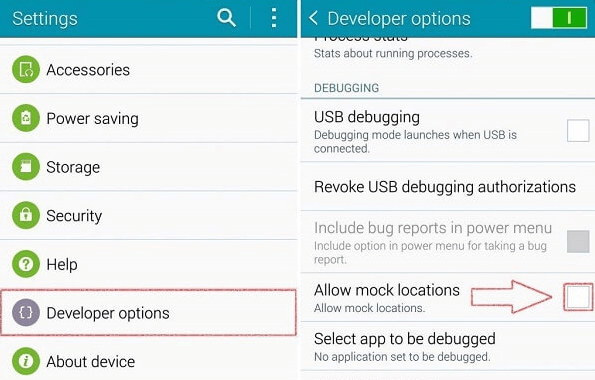 Step 3. Again, go back to "Developer options" and choose the "Mock location app" option. Acceptthe pop-up dialog box and choose "Fake GPS GO".
Step 4. Now open Fake GPS GO app. Click on its search bar and enter the name of theplace you want to teleport to.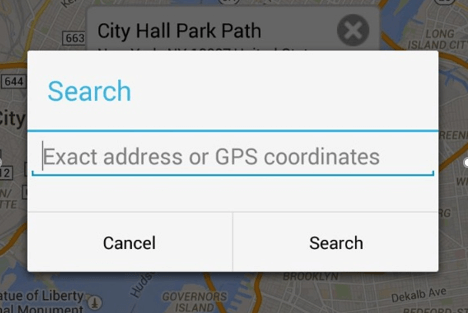 Pros
Clear interface and simple operating steps, making it convenient for daily use.
Cons
It only runs on Android devices.
Advanced features require extra subscription fee.
The initial setup and installation steps are complex.
7. ExpressVPN
VPN can help change your location byshifting your traffic through a server located in a different place. And a proper VPN tool willlet you select the desired server anywhere across the world. Here we'll takeExpressVPN as an example.
Step 1. Download ExpressVPN serverfor your device.
Step 2. Download a GPS spoofing appand set it properly.
Step 3. Open ExpressVPN app and choosea secure VPN server location the same as the one you've chosen in the locationspoofing app. This change of server location will greatly lower the risks ofbeing detected or banned by Pokémon GO.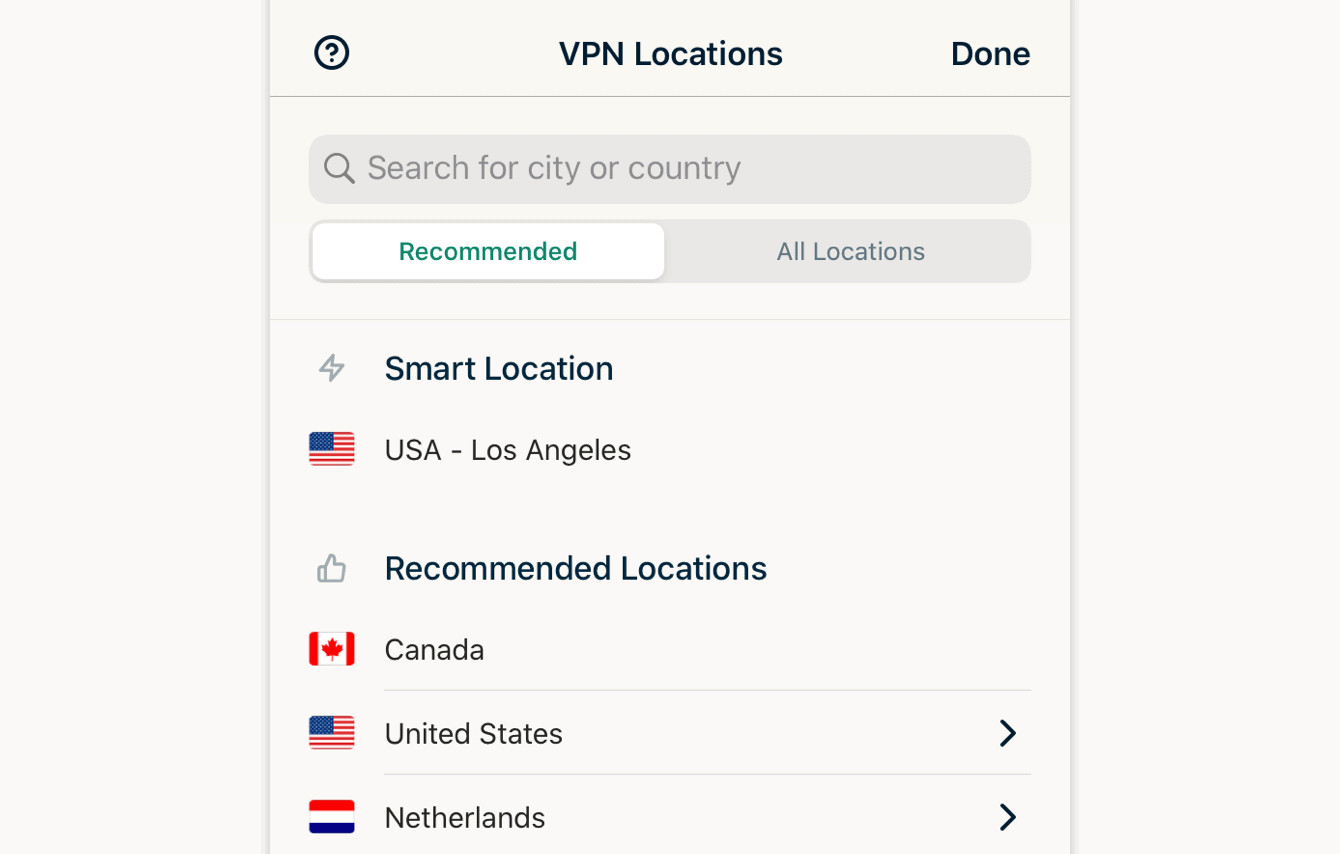 Step 4. Launch Pokémon GO and startplaying the game.
Pros
Works on diverse systems.
Offers anonymity and shields your real IP address to better do Pokémon GO spoofing.
Cons
Needs to "cooperate" with a GPS spoofing app to complete the whole Pokémon GO spoofing.
Bonus:

How to Spoof in Pokémon GO Safely?

Performing Pokémon GO spoofing usingPokémon GO spoofers is actually an illegal way of playing Pokémon GO to somedegree. Once getting caught by Pokémon GO official, you will be flagged with account suspendedor even banned for lifetime. Therefore to avoid this, you can never be toocareful while changing GPS location on Pokémon GO.
1

One of the most important practices is to make reasonable movements. You need to avoid changing locations at rate which is too fast because it creates suspicion.

2

If you happen to change locations between two points, don't repeat it within a short time. If it is possible, you should first turn off Pokémon GO before switching between these locations.

3

Another good practice is to use a reliable location spoofer tool. Remember not all Pokémon GO spoofers are up to par. Make sure to select tools that are trustworthy and offer features that let you intelligently spoof in Pokémon GO. For Example, TailorGo enables users simulate natural movements like driving, walking, and cycling.
Conclusion
This article has clearly expounded the top 7 Pokémon GO spoofers for you to perform Pokémon GO hacks. However, not every one ofthem is perfect and suitable to everybody. Fortunately, UnicTool TailorGo is the cherry on top and proves to be an indispensable tool either for Android or iOS devices. Don't hesitate to download and get the free trial today, which will offer you the best Pokémon GO spoofing experience for free.
Leave a comment and let us know which Pokemon GO spoofer you would like to recommend for newbies.