Pokémon is a household name throughout the globe. To this day, playing Pokémon games is still something that we all love to do. And thanks to the beauty of modern technology, one no longer necessarily needs a Game Boy or a dedicated console to play classic Pokémon games. There are a number of ways you can play classic and modern Pokémon games on your iPhone, among which an effective one is to download and install an emulator on your device. In this article, we're going to explore some emulator options.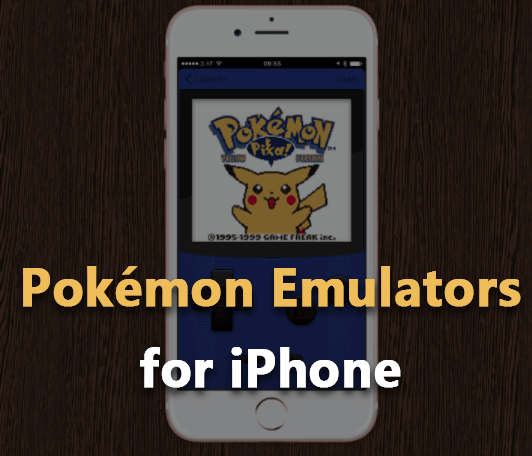 Top 3

Pokémon Emulators for iPhone

We've done the research for you so that you don't have to. Following is a useful summary of the three best Pokémon emulators for your iPhone:
1. GBA4iOS
There are numerous emulators available for download online, and with so much choice it can be hard to ascertain which ones are genuinely worthwhile. The GBA4iOS emulator is probably one of the best emulators that you can find for your iPhone.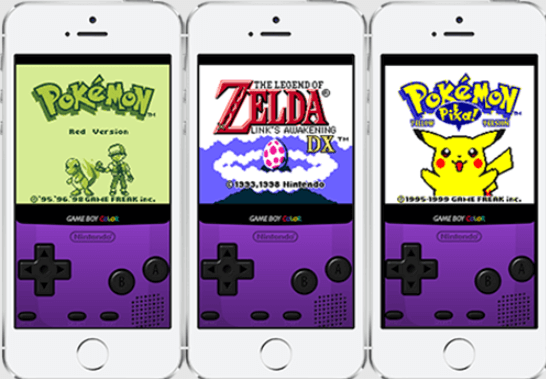 First and foremost, you don't need to jailbreak your iPhone in order to use it. With the GBA4iOS emulator you can play a huge variety of games, and your gameplay experience is further enhanced by the array of features it contains, including multiplayer support, controller skins, save states as well as cheat codes.
However, it's important to remember that Apple doesn't really allow emulators on the App Store, which is why you'll need to find another way to install GBA4iOS on your iPhone. With these step-by-step instructions you should be able to easily and quickly install this versatile emulator on your iOS device:
1. In your iPhone's browser, type in "gba4iOSapp.com". You'll arrive at the homepage of the website, and there'll be an option to download GBA4iOS 2.1.

2. When you choose to download this tool, you'll see a window prompting you to install it. Just follow the process through to completion.
3. Once the GBA4iOS emulator is installed on your iPhone, launch the app and you will be prompted with a pop-up asking you whether or not you permit access to the application. When you click 'Continue', the application will open on your phone.
4. In some cases, GBA4iOS might not work straight away. This usually means that you need to change the data by entering Settings > General > Date & Time on your iPhone. Set the date to one day back. Reopen the GBA4iOS application and it should be working again.

5. If you already have the Pokémon ROMs (a virtual version of the actual game) then you just need to upload it to the emulator by going into the settings of GBA4iOS, signing into your Dropbox account and then uploading the ROMs by enabling Dropbox sync.
6. If you don't have the ROMs, then you'll have to click on '+' icon on the app, and then choose the game that you want to download from the internal browser and start the installation process.
7. At the top of the GBA4iOS application you'll see three tabs, you have to select the one which says 'All' so that you can access all GBA and GBC games.
8. Then select your game of choice and enjoy!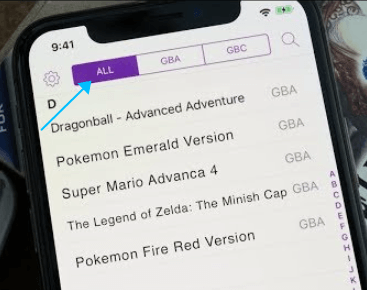 2. Delta
The Delta emulator is one of the most reputable and reliable iPhone emulators that you can find, and it's the perfect choice for any gaming enthusiast. As with the GBA4iOS emulator, you don't need to jailbreak your iPhone in order to use Delta. What's more, it supports iOS 10 and above as well as a huge variety of classic and modern consoles including GB, GBA, GBC and NDS, to name just a few. It also has a great number of exciting features such as cloud syncing and multi-player facilities.
As with any emulator, Delta cannot be downloaded directly from the App Store. It is for this reason that you will have to use a third-part installation website to download this particular emulator. Following are a list of instructions for downloading Delta:
1. AltStore is the official distribution platform for the Delta emulator. Just search for the AltStore website in your computer's browser and then follow the installation process.

2. Connect your iPhone to your computer and open iTunes, making sure Wi-Fi sync is enabled.
3. Start the AltServer and make sure it's running. When its logo appears in your Windows bar, select the logo.
4. A window will appear with a button saying 'Install AltStore', click on this and then select the device you want to install on.
5. Just enter your Apple credentials and wait for the installation process to finish.
6. Open the AltStore on your iPhone and search for the Delta emulator app, click on the 'Free' button to install Delta onto your iOS device.

7. Make sure your Pokémon ROMs are downloaded on your device, then launch the Delta app and click on the '+' sign, you can then browse through your iPhone's files and click on the desired ROMs in order to load them and start playing.
3. Game Play Colour
Another useful iPhone emulator is Game Play Colour, which allows you to play classic Pokémon games on your iOS device. Playing Pokémon's iconic titles on your iPhone has never been more convenient, especially because this emulator supports GB and GBC games. It boasts various versatile features, including an offline support function through which one can play games even without any Wi-Fi connection. If you're wondering how to download and use Game Play Colour, just follow the instructions below:
1. Before installing this emulator, make sure that your Pokémon ROMs are downloaded onto your Google Drive.
2. Search for the Game Play Colour website on your iPhone browser, click on the 'Share' button on the bottom and then click on 'Add to home screen'.

3. The Game Play Colour icon will appear on your iPhone's home screen. Click on it to launch the application.
4. Sign into your Google Drive and then sync your account with the Game Play Colour app.
5. The ROMs should appear on the screen. Simply click on the game you'd like to play and enjoy classic Pokémon games on your iPhone.
Bonus:

How to Spoof Your Location in Mobile Game Pokémon GO

Installing an emulator is a wonderful way to play some of Pokémon's most classic and iconic games on your iPhone. Still, it can be a complicated and technical process which can be difficult for many of us. It's fortunate then, that Pokémon enthusiasts have the option to download some modern Pokémon games from the actual App Store and just play them directly on their iPhone, without the need for an emulator. Pokémon GO is one such game.

In Pokémon GO, players usually have to physically move around in order to explore the virtual map, but there is a way to make this even easier. With a location changer like TailorGo, everyone can change GPS location in the game easily, quickly and securely, which spares the trouble of moving physically and takes the user experience to another high level.
Change GPS location and teleport you to anywhere in Pokémon GO.
Support specific coordinates as well as place name for precise and timely travel.
Simulate natural movements such as walking, cycling and driving.
Conveniently set the moving speed and times for your chosen route.
Only take 3 easy steps to spoof location within the game.
Perfectly compatible both iOS and Android device.
Every user can get the free trial for initial experience.

The opportunities provided by TailorGo are endless and every player can get enjoy Pokémon GO to the fullest with 3 simple steps.
Conclusion
With this comprehensive and versatile guide, we believe you have known more about Pokémon Emulators for iPhone. Emulators are a wonderful way to enjoy a wide range of classic Pokémon games on your iPhone, but the installation process and the need for ROMs makes the process a little complex and tedious. You can avoid this hassle entirely if you enjoy playing modern games like Pokémon GO, and with a GPS virtual location spoofer such as TailorGo you'll get the freedom to explore and enjoy this game wherever and whenever you want.