Pokémon Go gained quite a hype immediately when it was released. Why shouldn't it? The dream of catching Pokémon for most of the younger population who grew up watching this show came true.
However, as the game became popular, the incidences of people cheating increased. One of the most common cheating methods used by people was GPS spoofing. Through the GPS spoof, players changed their locations to repeat multiple actions in different places simultaneously.
To stop this from happening, the Pokémon Go Cooldown was implemented, which turned over any such cheating methods. Want to know more about this? The article covers all.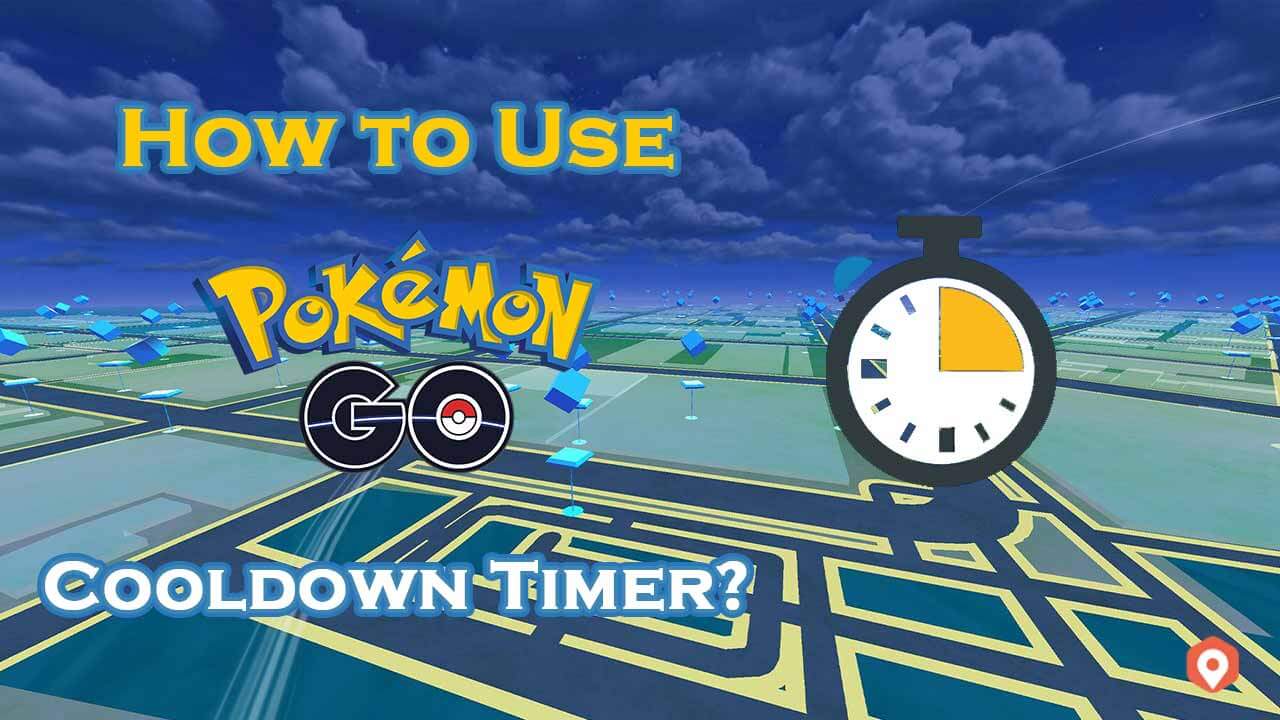 Secure Download

Secure Download
Part 1.

What is Pokémon Go Cooldown?

If you just started playing Pokémon, Go, chances are you might not have heard about the Pokémon Go Cooldown before. Moreover, the possibility of you either getting this Pokemon GO Softban or hearing about someone else getting it is what brought you here to find out what it actually is. Well, lucky for you, we have the answer.

The Pokémon Go Cooldown is the time a user will have to wait once they have completed an in-game action. The time frame of the implemented cool down will depend on the distance you covered after triggering the activity which caused it. Hence, the more distance you travel, the higher your Pokémon Go cooldown time will be.

This leaves us with the question of how one would know that a cooldown has been implemented. Well, there are some simple ways through which you can decipher whether you are in a cooldown or not.
Indicators you are in Cooldown.
The following points will help you realize that you are on a cooldown
When the Pokémon you are trying to catch continuously keeps feeling. It means you are in a cooldown.
When spinning a Pokestop, you see a try again later notification
Not able to place Pokémon in the gym or join any gym raids.
When you try to attach a gym, you see a notification of the completed gym batter.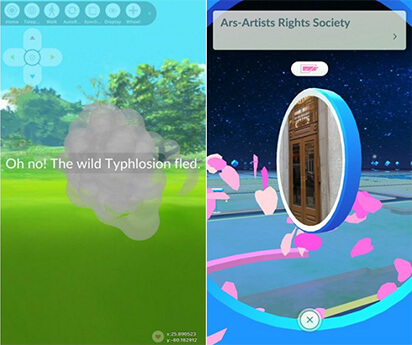 These points indicate that a cooldown has been implemented.
Part 2.

How to Bypass the Pokémon Go Cooldown?

Pokémon Go uses the cooldown method to prevent players from cheating or completing multiple actions on different locations at the same time. Since the Pokémon Go system uses GPS, partaking in multiple actions simultaneously would trigger the service to recognize you as faulty and take the cooldown actions against you. So, the question is how to bypass the Pokémon Go Cooldown and not get caught.

The best advice we can offer you is that you must wait a specific pre-defined time between two locations to bypass this strict detection. The time frame will be based on the distance between the two locations. So, to bypass the ban, you should wait at least two hours after committing an action at one place and then moving forward with an action at another place. This way, you can easily bypass or avoid the Pokémon Go Cooldown and save yourself from getting banned for a specific time.
Part 3.

The Pokémon Go Cooldown Chart 2023

As mentioned above, when playing Pokémon Go and covering long distances, users must wait for a specified cooldown before acting in a new location. This time frame is set to prevent users from GPS spoofing their way through the game.

Based on the Pokémon Go Cooldown chart mentioned below and according to the game's rules, the time frame is set on the distance you have traveled. Hence, the smallest time frame happens to be 1 minute for 1 KM and 120 minutes (2 hours) for 12566+ KM.
| Total Distance | Waiting Period | Total Distance | Waiting Period |
| --- | --- | --- | --- |
| 1 Km | 1 Minute | 250 Km | 45 Minute |
| 5 Km | 2 Minutes | 375 Km | 54 Minutes |
| 10 Km | 7 Minutes | 460 Km | 62 Minutes |
| 12 Km | 8 Minutes | 565 Km | 69 Minutes |
| 18 Km | 10 Minutes | 700 Km | 78 Minutes |
| 26 Km | 15 Minutes | 800 Km | 84 Minutes |
| 42 Km | 19 Minutes | 900 Km | 92 Minutes |
| 65 Km | 22 Minutes | 1000 Km | 99 Minutes |
| 81 Km | 25 Minutes | 1300 Km | 117 Minutes |
| 100 Km | 35 Minutes | >1500 Km | 2 Hours |
However, while the actions trigger the Pokémon Cooldown to be implemented, several other triggers also partake in these results. Some of them are:
What Factors Trigger a Cooldown in Pokémon Go?
The following actions will trigger a cooldown in Pokémon Go:
Catching wild Pokémon, especially those from Melton's Mystery Box, Incense, Special Lures, and Lure Modules.
Feeding berries to wild Pokémon
Accidentally dropping balls on the encounter screen. It doesn't matter whether a raid is on or not.
Placing a Pokémon in the gym
Spinning the Pokestop when you have reached your item limit.
Feeding a gym defender with a screen radar also gets you a cooldown.
Pokémon, you are trying to catch flees. Especially when you have reached a catch limit.
Gym Battles
Using the Gotcha device to spin and then catch the Pokémon
However, the actions mentioned above will not reset or increase your cooldown duration time if you are already on a cooldown.
What Factors do not Trigger the Pokémon Go Cooldown?
With so many rules on the app, some people need clarification about what factors will implement the cooldown and what will not. The list below curates points that will not trigger a Pokémon Go Cooldown for your:
Berry feeding a gym defender in a remote place
Teleportation
Hatching eggs
Claiming monthly or weekly rewards
Coming into contact with a wild Pokémon
Powering up a Pokémon
Evolving a Pokémon
Trading or transferring a Pokémon
Clicking on the gym with an active raid to get a raid-free pass
Dropping the ball on the ground
Buying a Lure Module or Special Lure Module at the Pokestop
Using Incense, Lucky Egg, or Star Piece
Changing your buddy or gaining buddy candies
Using the healing or evolution items on any Pokémon
These are some of the points that do not trigger the cooldown action. Apart from just these points, there is so much more that does not trigger the cooldown, and you'd learn about it as you start playing the game.
Part 4.

How to Spoof in Pokémon Go without Softban?

With many people hopping onto the app, catching Pokémon became competitive. This was bound to happen, given that aren't we bound to catch them all, right?

With the increasing urge to capture the best and most powerful Pokémon, people started taking drastic actions. One of which involved GPS spoofing too.

However, Pokémon Go was one step ahead of its users and immediately introduced a Softban, which caught up quickly on this spoofing and implemented a temporary ban on the users.

While the app makers were innovative, the developers in this world took it one step ahead. Many tools are now developed to help you spoof the app without Pokémon Go picking up quickly.

One such application is TailorGo; this excellent service is one of the best in business. Given its user-friendly interface, it allows users to change their GPS location intelligently while also helping them to teleport to several locations in just a few clicks.
UnicTool TailorGo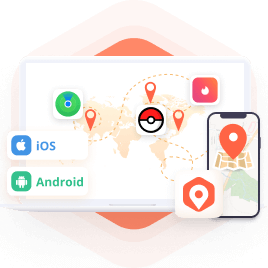 A One-Stop Location Spoofer
With TailorGo, you can conveniently change or fake the location on location-based AR games such as Snapchat and Pokémon Go. It allows you to fake the location to stop tracking without knowing.
It allows you to adjust the location on the Map. You can move from one place to another according to the real location.
Cooldown Timer function.
With precise positioning, it leaves no probability of error.
You can customize speed with different speed variables to make movement more natural and authentic.
While this was one of its excellent benefits, UnicTool Tailor Go is constantly working towards making itself better and has recently introduced a new cooldown tool.
What is known as the Pokémon Go Cooldown Timer notification helps users to calculate the time it took for them to move from one place to another. After clicking the desired location and then moving forward to reach it, this timer will calculate the exact time it took to complete the action.
Through this calculated distance, users can not only assess how quick the functioning of UnicTool Tailor Go is but also understand how much time it would have taken or what the ban duration would have been if they had done it without UnicTools.
Hence, using UnicTools to make GPS spoofing safe and quick is a great idea to grow forward in the game.
How to Teleport under the Pokemon GO Cooldown Rule
1

When you want to use the Teleport Mode to modify the position, you can turn on the Cooling button in the lower right corner of the product interface, and the Cooling Timer will appear at this time.

2

When you select the desired location and click to teleport, the timer will calculate the corresponding cooling time according to the distance.

3

Click Reset, the countdown will be cleared, and the countdown will recalculate the time when you modify the positioning next time.

When you don't want to use the cooldown timer, tap the cooldown button again to turn it off.
Conclusion
Pokémon Go is a great gaming app, and the service has some rules implemented. We hope this article was sufficient to help you understand Pokémon Go Cooldown and how to avoid it.