A better part of the current young generation grew up fantasizing about owning a Pikachu and singing the 'Catch 'em all' opening to the Pokémon show. So, when Pokémon GO was released in 2016, it wasn't surprising when it became a popular hit.
However, as great as the game is and as much hype as it got, the developers set some rules for it. Among many of its rules, the implementation of the Pokémon Go soft ban is what we will talk about today.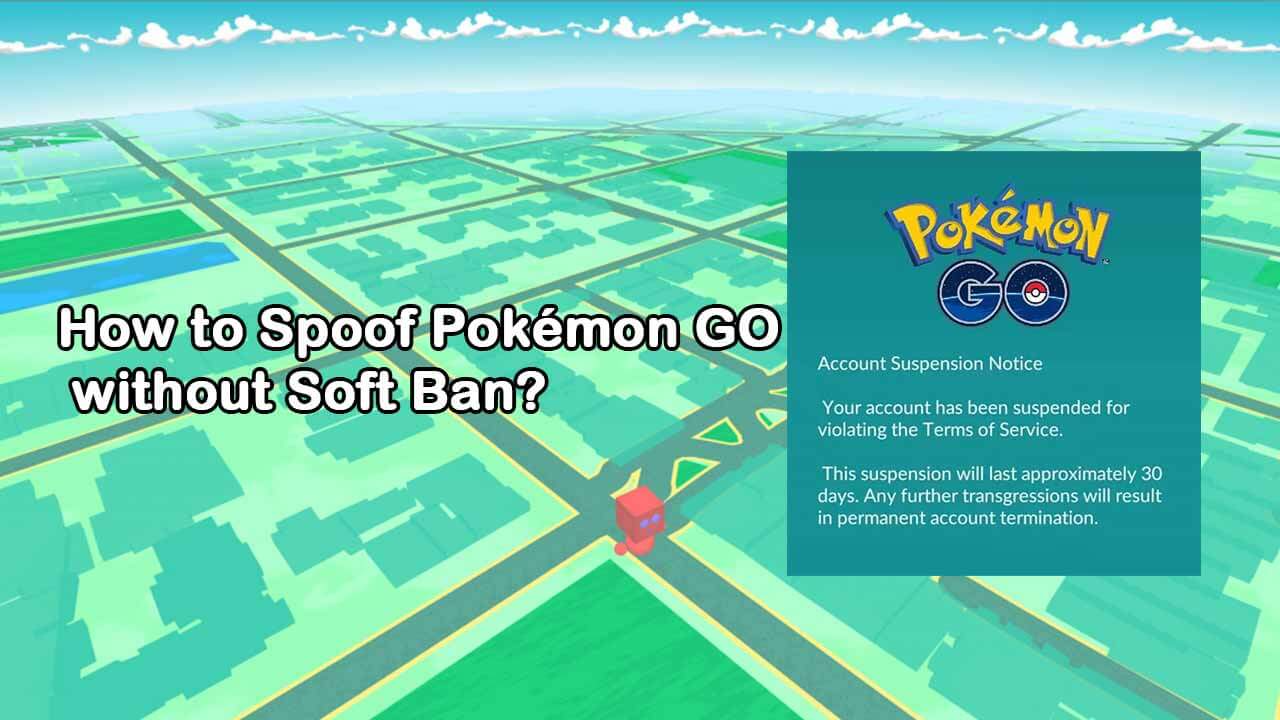 The soft ban is the lowest form of ban on the game app. When implemented, this ban will allow you to access the game, but it would hinder many of your gaming activities. One main hindrance would you not being able to catch any Pokémon during soft ban.
Part 1.

How to Avoid Pokémon Go Soft Ban?

When developing a game, the creators ensure to instill several rules and regulations for people to follow. The Pokémon Go creators also did the same. However, the soft ban was implemented way after the game's release.

The real reason for this implementation was to make people avoid playing this game while driving. When the game application was launched, people were obsessed. Half of the players played this game everywhere and took all risks to catch a Pokémon. One such risk factor was playing while driving to find a good Pokémon on the way. However, there were more reasons too. Here are several reasons why Pokémon soft bans players and what you should avoid:
Traveling too fast
Sharing accounts
GPS spoofing
Here are a few actions you should avoid when you teleport to a new location not to get soft-banned.
Catching a Shadow or Wild Pokémon
Accidental ball drop on the encounter screen
Feeding berries to Wild Pokémon
Feeling Pokémon due to catching limitations.
Team Rocket Pokestop Spin
Using a Gotcha Device for Spinning and Catch
Gym Battles
A player is feeding a gym defender within the screen radar.
Gym Battles
Spinning a Pokestop even after the spin limit is over and then trying again, the message pops up.
Placing the Pokémon in any one of the gyms (even unintentionally or without knowing) can lead to a Pokémon GO soft ban.
Now that you know several offenses that can lead to a Pokémon GO soft ban, we hope you will avoid them. However, if you get banned for some reason reviving back into the game won't take long. Want to know how long a Pokémon GO soft ban duration lasts? Hop on below!
Part 2.

Pokémon GO Soft Ban Duration Time

While people love to play Pokémon GO and avoid all sorts of malpractice to avoid Pokémon GO Soft Ban, certain unintentional plays can still get you banned. Many people experience a Pokémon GO soft ban when they play as a passenger on a vehicle.

However, your Pokémon Go soft ban duration would depend on the offense committed. For example, In the case of playing as a passenger during a ride, your ban would be in accordance with the Km your cover when playing.
Pokémon GO Cooldown Chart
| Total Distance | Waiting Period | Total Distance | Waiting Period |
| --- | --- | --- | --- |
| 1 Km | 1 Minute | 250 Km | 45 Minute |
| 5 Km | 2 Minutes | 375 Km | 54 Minutes |
| 10 Km | 7 Minutes | 460 Km | 62 Minutes |
| 12 Km | 8 Minutes | 565 Km | 69 Minutes |
| 18 Km | 10 Minutes | 700 Km | 78 Minutes |
| 26 Km | 15 Minutes | 800 Km | 84 Minutes |
| 42 Km | 19 Minutes | 900 Km | 92 Minutes |
| 65 Km | 22 Minutes | 1000 Km | 99 Minutes |
| 81 Km | 25 Minutes | 1300 Km | 117 Minutes |
| 100 Km | 35 Minutes | >1500 Km | 2 Hours |
Part 3.

How Long Does Pokémon GO Soft Ban Last?

As mentioned above, the Pokémon Go soft ban duration is directly proportional to the offense you have committed. Hence, the reason you were banned would determine your Pokémon Go soft ban duration.

So, while the waiting period for playing while traveling would depend on the distance you traveled, offenses like spoofing and account sharing would directly cause a ban of more than 120 minutes.

Till now, the highest duration of the Pokémon GO soft ban is up to 12 hours. So, if you get banned for the highest decree on the soft ban level, consider your Pokémon GO soft ban duration this long.

However, there are specific ways to avoid the Pokémon GO soft ban. Want to know how? Read below.
Part 4.

How to Spoof Pokémon GO without Soft Ban?

The number of reasons Pokémon Go got as famous as it is was because of the urge in people to find the unique and best of all Pokémon. However, with the increasing demands, the developers put in a twist and added some location barriers.

However, while a hindrance, who said you could not jump through these?

While we know that GPS spoofing has got many players banned for a short time, some intelligently working location spoofing tools can help you with this.

One such tool, the best in business, happens to be UnicTool Tailor Go. This particular spoofing tool not only helps you change your GPS location intelligently but helps teleport with just a few simple clicks, courtesy of its user-friendly interface.

In it's latest update, TailorGo brings a new features to avoid soft ban, a Cooldown Timer. When you select the desired location and click to teleport, the timer will calculate the corresponding cooling time according to the distance. It is recommended that you do not perform other actions until the countdown is over to avoid being under house arrest by the game.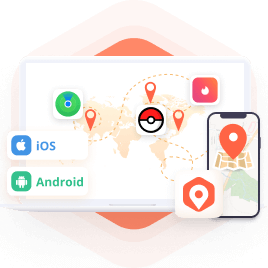 Pokémon GO Spoofer
Cooldown Timer function.
It enables you to hide your location. You can use it to your benefit to avoid any devices tracing you.
It serves an excellent purpose for AR gaming where you can change location on iOS 16 Beta via TailorGo.
You can mock GPS with the Joystick feature.
It allows you to save previous locations for further use.
It enables you to import GPX files to save your preferable routes.
How to Teleport under the Pokemon GO Cooldown Rule
1

When you want to use the Teleport Mode to modify the position, you can turn on the Cooling button in the lower right corner of the product interface, and the Cooling Timer will appear at this time.

2

When you select the desired location and click to teleport, the timer will calculate the corresponding cooling time according to the distance.

3

Click Reset, the countdown will be cleared, and the countdown will recalculate the time when you modify the positioning next time.

When you don't want to use the cooldown timer, tap the cooldown button again to turn it off.
Conclusion
If you are someone who loves to play Pokémon Go and wanted to chip in a different location but were afraid of a Pokémon Go soft ban. Then your worries end here.
With UnicTool TailorGo, you can smartly change your locations without the fear of any ban. However, ensure that Pokémon Go is pretty strict on making its users avoid playing while traveling, and so should you.
While changing locations is excellent, make sure it always is when you are home or not driving or traveling. On the other hand, we hope you collect some impeccable Pokémon and enjoy the game for a long time.