If you are a Pokémon GO player, you probably understand the value of Candies in the game and why players put their energy into looking for Candies. The crux of the matter is that Candies are not easily caught, especially the rare Candies with more value. Therefore, you will need better techniques to find more Candies in Pokémon GO. While several traditional methods help you collect Candies, you need some hacks and tricks to lessen your struggles and catch Candies with ease. This article gives you a detailed guide on the best Pokémon GO Candy cheat.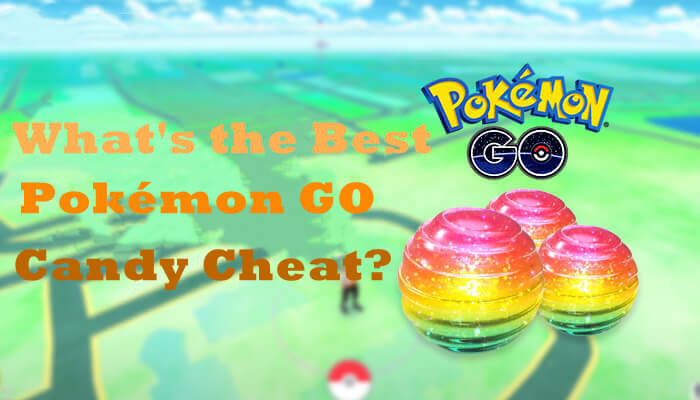 Part 1.

What Is Candy in Pokémon GO?

Candy is an important resource in Pokémon GO that enables players to evolve and strengthen Pokémon. It is a family-related resource that is consumed by Pokémon characters to evolve into a more powerful species. Different species consume a different number of Candies to evolve. This means Candy provides another technique outside hunting and catching Pokémon by helping evolve Pokémon species to higher levels. There are several types of Candy in Pokémon GO: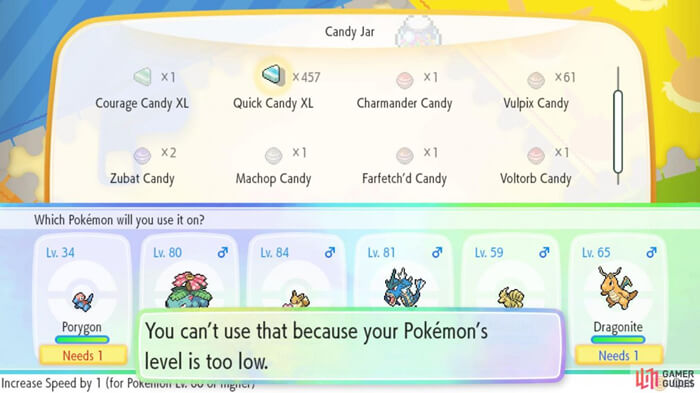 Rare Candy - As the name suggests, Rare Candy is hidden and rare to find. When you get a Rare Candy, it raises your Pokémon's level by one.
Stats Candy - Stats Candy increases a single stat of a Pokémon. When you catch more Pokémon and send them to Professor Oak, the professor will reward you with Stats Candy.
Species-specific Candy - This type of Candy is related to a Pokémon species and increases stats. You can find species-specific Candy by combo catching a Pokémon. For example, Pidgey carries the Pidgey Candy, and Pidgeot carries Pidgeot Candy.
XL Candy - Candy XL will be unlocked when the player reaches level 31. It will be only available on Pokemon summary page when players get one Candy XL at least. Candy XL is used to power up the Pokemon above level 40 insted of using the regular candy.
Part 2.

What Is the Fastest Way to Get Candy in Pokémon GO?

Pokémon GO players have their ears wide open to hear the fastest ways to get Candy in Pokémon GO. As Candy is a highly-sought resource in Pokémon GO, knowing the quickest way to get it is good news to many. There are several proven ways to get Candy in Pokémon GO. Some of these plausible methods include:
1. Catch Pokémon
This is no doubt the simplest yet one of the finest methods to catch Candy in Pokémon GO. First-tier evolution gives you 3 Candies, second-tier 5 Candies, and third-tier 10 Candies. Look for Pokémon species in the areas where they are likely populated. Apart from Pokémon spawn locations, try to track down Pokémon nests to increase the chances of getting the creature you need.  
Pokémon GO is generous during certain seasons, such as Pokémon GO's Halloween event. During this time, the rates can even double, and the probability of collecting more Candy is high. Therefore, be alert to some of the events and updates on Pokémon GO. You can check whether there are any event-related boosted Candy rates by tapping the binoculars icon on the screen. Head to the "Today" section and check whether there are any updates.
2. Walk With a Buddy Pokémon
In the 2016 September update, Pokémon GO added a Buddy feature to the game. Players can label a Pokémon character as a Buddy. You can choose to walk with the Buddy Pokémon for some distance. The Buddy Pokémon will reward you with a Candy depending on the distance you covered together. The drawback here is that different Pokémon characters require different distances to reward you. You might need longer distances to earn a Candy reward with some Pokémon.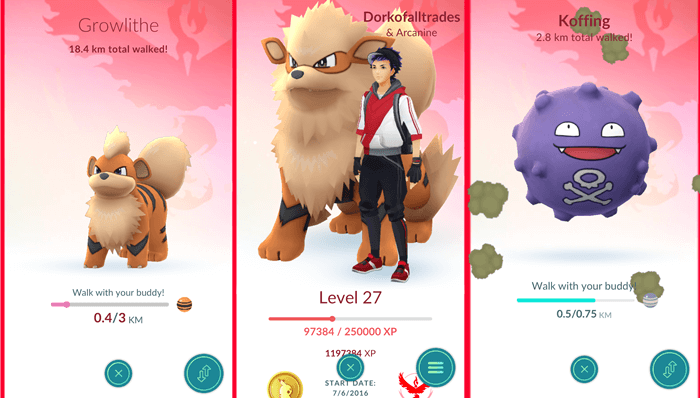 3. Hatch Eggs
Egg-hatching is an alternative technique for getting more Candies. Although egg-hatching can be more Candy-rewarding, it is worth knowing the process itself is akin to a guessing game. Nevertheless, you can easily leverage egg hatching guides and charts to identify the relevant Pokémon eggs easily. The approximate amount of Candy you get varies as you hatch different sizes of eggs.
4. Use Berries in Battle and Gym
Pokémon GO Berries are collected as you roam around the world. Berries were introduced primarily to help soften stubborn or wild Pokémon species and give other useful bonuses like Candy. Pinap Berries, for example, doubles your Candy if you succeed in your next attempt. Also, feeding Pokémon creatures in a gym owned by your team can improve the chance of those creatures dropping a Candy. There is often a small chance of these creatures dropping Candy. If you succeed, the Candy carries high weight.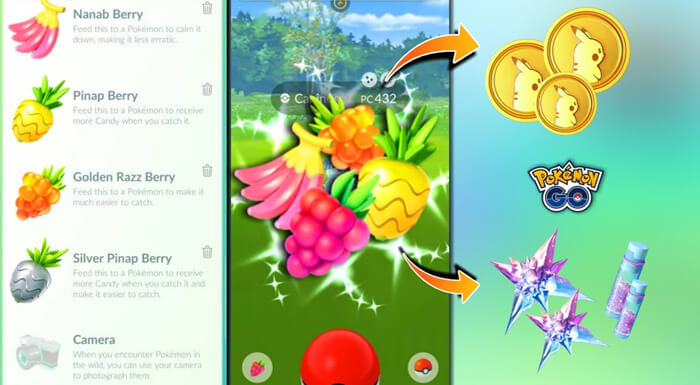 5. Trade Pokémon
Trading Pokémon can be the easiest way to earn Candy. This is basically exchanging Pokémon species with Candy. However, this exchange depends on the distance the Pokémon creatures were caught. The following information shows the number of Candy you get based on the distance between the creatures:
1 Candy if the distance is less than 10km.
2 Candies if the distance is between 10Km and 100km.
3 Candies if the distance is greater than 100km.
6. Transfer Pokémon
Gives back one Candy.
7. Evolving a Pokémon
Gives back one Candy.
7. Using Rare Candy
Get one Candy for a rare Candy.
Part 3.

What's the Best Pokémon GO Candy Hack/Cheat?

In most of the easiest methods to catch Pokémon GO Candy above, you will realize that the first step is to find the relevant Pokémon creature. Pokémon creatures are scattered, and it is not easy to find those rare species. Therefore, the game requires that you physically move into those areas to increase the chances of locating the relevant Pokémon species. However, this is tiresome and inconvenient to players.

We can learn that from the last part, hatching eggs is one of best effective ways to get candy, so we can simulate walking to hatch eggs. Besides, walking with a buddy Pokemon Go or catching the Pokemon are good ways to get candy as well, so one Pokemon Go candy cheat has used the spoofer to achieve this walking for us.
1. Walking with a Buddy Pokemon with Candy Hack Tool- TailorGo
Fortunately, you can sit in the comfort of your house and teleport to any place across the world using the best Pokémon GO Candy cheat tool - UnicTool TailorGo. This amazing location spoofer and GPS simulation tool is designed with the user in mind, and you can use it to catch more Candies on Pokémon GO.
Teloport you to anywhere instantly to find more Pokémon and Candy.
Mimic natural movement in Pokémon GO along customized routes.
Support the use of Joystick mode to improve game experience.
Only simple steps are required. No technical knowledge is needed.
Support both Android 5-12 and iOS 7-15.
100% success rate; little risks of being detected.
Free trial is offered with the main functions.

1

Download, install and launch TailorGo on your computer. Then click the "Get Started" button and get your device connected.

2

To simply change location, choose the Teleport Mode and select the destination where rare species of Pokémon can be easily found. To simulate GPS movement, choose either the Two-Spot Mode or Multi-Spot Mode and plan a route. There is also a Joystick Mode specially designed for the game.

3

Your location in Pokémon GO will be changed easily; or the movement will be completed as planned
Once you have learned how to use this Pokemon GO hack tool, then you can use this spoofer to walk with a buddy to get candy, hatch pokemon by walking, or go to a certain coordinate to catch new Pokemon to get reward Candy.
2. Using a Pokemon Go Candy Hack App- Pokemong Go++ or Fly/Fake GPS
Pokemon Go ++ is one of the best Pokemon Go Candy hack apps, you can install this app to get a joystick easily on your phone, it both available on iOS and Android devices. It is a helpful candy hack tool to stimulate our real life waliking on Pokemon Go. Besides, install a Fake GPS on your Android device is a good workable solution.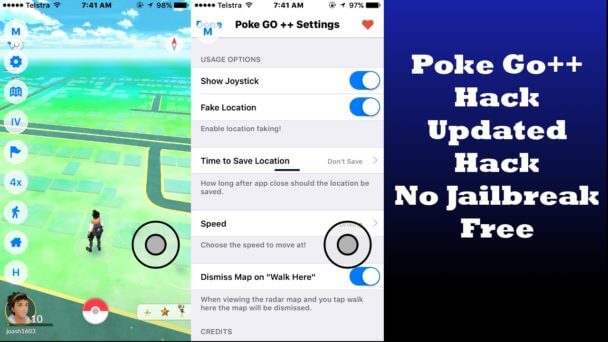 Pokemon Go ++ Candy Cheat App- iOS/Android
1. Download the Pokemon Go ++ apk. For iOS user, you can browse Altstore to install this app on your iOS devie
2. Install Pokemon Go ++ on your phone, enable the unknown sources.
3. Lauch Pokemon Go++ on your phone to start Pokemon Go Candy hack.
Fly/Fake GPS Candy Cheat App- Android Only
1. Download Fake Gps App on your Android device.
2. Install it on your phone, enable the unknown sources.
3. Lauch Pokemon Go on your phone to start Pokemon Go Candy hack.
Conclusion
As you have seen, Candy is a very crucial resource in Pokémon GO, and players are pulling all their strings to get more. And for that, you need to have some tricks and hacks. Fortunately, this article has taught you not only the regular ways to get Candy in Pokémon GO, but also the best Pokémon GO candy cheat - using UnicTool TailorGo to get more Candies in Pokémon GO. Just get the free trial of TailorGo today and collect more Candies with ease and speed.