Pokémon GO is a popular game that has taken over the world by storm. It makes people get out of their houses and experience some real-life activity instead of staring at screens all day.
Meanwhile, there are some challenges for players who want to play the game without moving around a lot. This is where Pokémon GO sniper comes in!
Pokémon GO sniping is a method of finding and catching Pokémon that are rare, or far from the spawn points near you. It has become a hot topic since the release of this augmented reality game.
However, many players don't know how to do it correctly and end up getting banned in some way. Don't worry though, this article aims to help you understand all about Pokémon GO sniping and how to do it safely.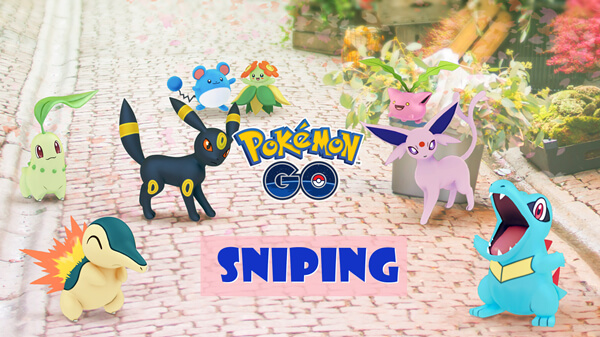 Part 1.

What Is Pokémon GO Sniping? Is it still working in 2022?

While playing Pokémon GO, the phone's GPS will only reveal nearby PokéStops as well as the spawning sites that are close to your actual location. However, some Pokémon can only be found in nests that may be far from your location. Pokémon GO sniper is just meant to solve this problem for players. Pokémon GO Sniping is still working on 2022, we still can check the updated pokemon go sniping coordinates online or several Reddit Communities.

Pokémon GO sniping is a technique where you catch a Pokémon that is present outside the operating range of your phone's GPS (hence the term "snipe"). You might want to consider sniping a Pokémon if it is not close enough.

To help you understand it better, suppose you are at location A, and the Pokémon you want to catch is at location B. So teleporting yourself to the coordinates of location B to catch that Pokémon is called sniping.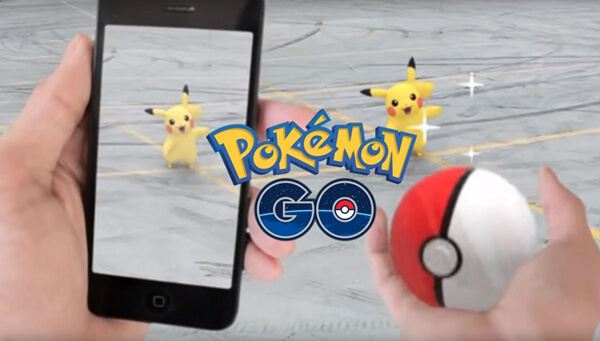 Part 2.

Pokémon GO Sniping & Cooldown

As we've made clear in the previous part, sniping is a term that refers to when someone enters the virtual coordinates of a far-off area to capture Pokémon at that location. That virtual location won't be in your nearby area.

In Pokémon GO, when sniping across long distances, you have to take a break after every action for a particular time before interacting with the game again. Suppose you've virtually teleported yourself from location A to location B and sniped a Pokémon. Now to go to location C, you'll have to wait for specific periods.

That wait time is called the cooldown time. Cooldown time depends on the distance you want to teleport yourself to. Max cooldown is 2 hours. You will enter a cooldown period every time you snipe a Pokémon.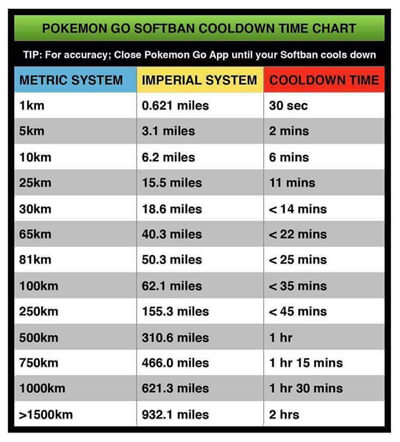 Some specific actions initiate the cooldown period:
Capturing a wild Pokémon from Special Lures, Meltan's Mystery Box, and Lure Modules.
Getting the message "Bag is Full" due to item limit.
Selecting "Try Again" message repeatedly to spin a Pokestop even the spin limit has reached.
The ball gets dropped on the encounter screen accidentally. This is also applicable to raids.
Feeding a berry to a wild Pokémon. This is also applicable to raids.
Placing the wild Pokémon in any of the gyms.
Fleeing Pokémon because the catch limit has been reached.
Using Gotcha device to spin and catch.
On the other hand, some actions neither initiate a cooldown period nor do they require one:
Evolving the Pokémon
Pokémon power up
Pokémon trading
Feeding a gym defender from remote areas
Hatching eggs
Catching a Pokémon when on a quest
Getting awards for weekly quests
Opening exchanged gifts
Part 3.

Will Pokémon GO Sniping Get You Banned?

Theoretically, it's a bit risky to catch Pokémon when you're not near any of their actual locations, and repeatedly doing it can get your banned.

Luckily, several apps - Pokémon GO Snipers are being used by which people enjoy sniping, and they don't get banned easily. All you have to do is entering the coordinates of the Pokémon in your virtual location app, and your device will be teleported to that location. You may now go ahead and capture the Pokémon.

However, the key is that you need to respect the timers to avoid getting banned. This means taking the cool down period seriously to do something within the exact location and establish it as your "real" location. This period is a great time to enjoy the game against others in the same location, exchange gifts and go on raids, etc.
Part 4.

How to Do Pokémon GO Sniping with sniper Safely?

How about using a professional location-changing tool to improve your Pokémon GO game experience? In that way, you can spoof your location and explore more areas- to snipe even more awesome Pokémon in just a few seconds with a single tap. And that is what the safe location changer TailorGo is all about.

TailorGo is just extraordinary. You will never find such unique features in any other app. With this all-in-one tool, any Pokémon GO player is able to teleport himself to anyplace as well as move virtually in the game without moving physically at all. Sounds impressive, right?
Do Pokémon GO sniping with a few clicks.
Simulate GPS movement so you can virtually move along customized route in the game.
Compatible with both iOS (including the latest iOS 15) and Android devices.
Extremely high success rate and low risk of being detected.
Provide free trial to every new user.

10% Coupon Code:SPECIAL111
If you don't know how to use UnicTool Coupon Code, you can read this article as your reference.
1

Download, install and launch TailorGo on your computer. Get your device connected, then click the "Get Started" button to begin.

2

There are 3 different modes: Teleport Mode, Two-Spot Mode and Multi-Spot Mode. To simply change location, choose the 1st one and select the destination. Then click the "Move" button. To move virtually in the game, choose either the 2nd or 3rd mode and plan a route.

3

Your avatar in Pokémon GO will be teleported to the desired place; or the movement will be finished smoothly.
Conclusion
Pokémon GO sniping is one of the most effective techniques for catching rare Pokémon. It involves strategically waiting in locations where these creatures are likely to appear and only pouncing when they arrive.
Honestly, Pokémon GO sniping itself involves some risks of getting banned and that's why a reliable tool is highly essential. Here we recommend TailorGo, which will spoof your in-game GPS location and help you move virutally the way you like. So don't hesitate to try TailorGo and get ready to snipe some amazing Pokémon now!