Spotify has been a household name in music streaming for quite some time now. Despite the company's ever-growing presence globally, options for users to simply change country on Spotify settings to listen to locally exclusive music in the specific country are not available.
There are, thankfully, various solutions to these issues which help create continued enjoyment of Spotify's service for the maximum number of users. And two solutions on how to change country on Spotify will be covered in this article.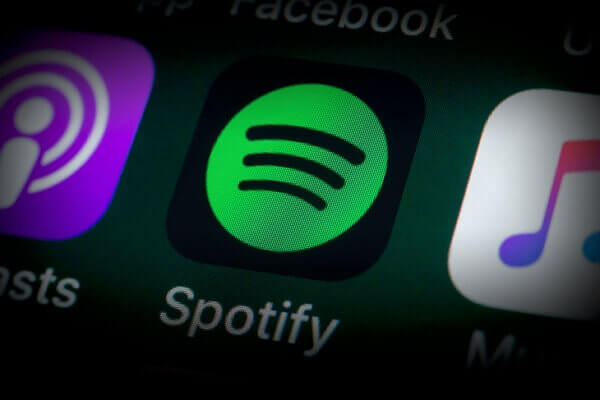 TailorGo Changes Spotify Location in Seconds
Part 1.

Why Change Spotify Location?

Spotify is known for creating suggested playlists all the time, but did you know it can suggest music based on your location? Spotify can suggest music that is popular in the region you are in.

If you want to see what people in other regions and countries are listening to, change your location so you can check it out. The location changing service and help you break the location barrier and experience Spotify to the maximum.

Now let's talk about in detail the reasons why people want to change regions and countries on Spotify:
Get premium for a lower fee

Spotify offers free and premium plans in all the markets it covers. The free version is laden with ads, while the paying version has none. But actually, the exact cost is adjusted according to location and in selected markets they will also offer plans tailored specifically to individuals, pairs, families and students.

Listen to local trending music

The recommendations Spotify provides adapt to users' preferences over time but also keeps them aware of local trends in addition to granting access to the entire global Spotify offering. Spotify also claims that this offers previously unheard-of genres and artists the chance to gain exposure.

To view entire podcast selection

The entire podcast selection will not, on the other hand, be available in all markets. And Spotify remains relegated to mobile device apps and desktop web players, with use on TV, speakers, wearables, and car being continually developed.

Explore a greater music selection

Spotify does seem to make legitimate attempts at supporting both local and regional artists while providing high-quality service to their listeners. But despite its massive global offering, Spotify does not open all artists and songs to the world due to international restrictions.
Part 2.

How to Change Country on Spotify?

So how to change country in Spotify? here we offer the full guide for changing Spotify location from free to paid way.
1. Change Spotify Location in Manual Setting.
Spotify has different methods for users with Free account and Premium account to change country on Spotify, however, with the premises that the users are physically in the country they wish to switch the settings to.
1.2 Change Spotify Location in Free Spotify Account
For users of the free version, you can use Spotify in a new country or region for up to 14 days. To continue use in a new area for longer than 14 days, follow these directions:
1. Log in to your account on Spotify. Navigate to the upper right-hand corner and open "Account".

2. Click on "Account Overview" to see your details. Then tap"Edit Profile" to change the Spotify location.

3. Save profile and you're done.
Note
You must actually be present in the country you wish to switch to.
Users who created their accounts with Facebook or Apple must change their location settings in those accounts as well.
1.2 Change Spotify Location in Premium Spotify Account
Note that for Premium account holders, you can travel anywhere with an internet connection and continue to stream normally without changing the location setting. But if you're all set at a new location, you will need to change your payment to a valid method issued by the respective country. That will change your Spotify location as well:
1. Log in to your account on Spotify.
2. Navigate to "Your Plan" and next to your payment method, click on "Update".

3. Enter the new payment method valid in your new country and save the changes.
As what's been made clear above, there is unfortunately no feasible way to change your location setting within the Spotify system without being physically present at the location you'd like to switch to.
There are ways, however, to trick your device into thinking you are somewhere which you aren't. This faked location will then be registered by Spotify, creating the result you'd wished for.
2. Change Spotify Country with TailorGo [Hassle-Free]
TailorGo can serve all your location changing needs by easily allowing users to create fake GPS locations for their devices. This program can be "place you" anywhere on the entire globe and this little trick is untraceable by Spotify for location detection.
Using this tool will not only unlock Spotify for whichever country you decide to choose, it also grants you access to other geo-specific services in apps where you'd otherwise be denied access due to your ineligible location.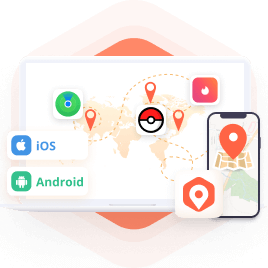 Change Spotify Country
Personal Setting : Simulate GPS movement with custom routes and speed.
Joystick Mode : Enhances Pokémon GO control.
Works Perfectly : Works seamlessly with various apps. Like Spotify; Pokemon Go,ect.
Risk Aversion: Built-in cooldown to avoid bans.
Powerful compatibility : Supports iOS 7-17 and Android 7-14
How to Change Country in Spotify with TailorGo?
10% off UnicTool Product Coupon Code:SPECIAL111
If you don't know how to use UnicTool Coupon Code, you can read UnicTool Coupon Code Guide as your reference.
1

Download, install and launch TailorGo on your computer. Then hit the "Get Started" button and have your device connected.

2

To simply change location, choose the Teleport Mode and select the destination.

3

Click the "Move" button to get the location changed. This change will be updated to Spotify.
Note
TailorGo is also capable of simulating GPS movement. You can customize the route, moving speed, direction, and moving times as you like.
Part 3.

FAQ about Spotify Location
Why My Spotify Can't Change Country?
Malfunctions in the Spotify system

Malfunctions in the Spotify system could occur sometimes, temporarily prohibiting you from successfully changing regions. In this case, simply contact customer service and you will be walked through the appropriate steps needed to rectify the situation.

User is not in the location that he would like to change to

The most likely reason why a user of Spotify can't change country or region settings is that he's simply not in the area he'd like to switch to. As we'll cover in the next part, a user's region or country usually cannot be changed unless he is physically present in that country.
Is It Legal to Change Country in Spotify?
Yes. Since for Premium accounts, no settings change is needed to listen anywhere in the country. Free accounts allow 14 days of abroad listening; afterward, country change is required.
How Do I Change My Location on Spotify Without Logging in?
To change Spotify location without logging in, try location changer like TailorGo.
Conclusion
Whatever you choose manual setting way or location changer, you muset very clear about how to change country on Spotify now.