Unfortunately,Spotify has geographical restrictions. Therefore many people are seeking for how to change location on Spotify. In this article, you'll see how you can change Spotify location to any country so you can enjoy their extended features without any limitations.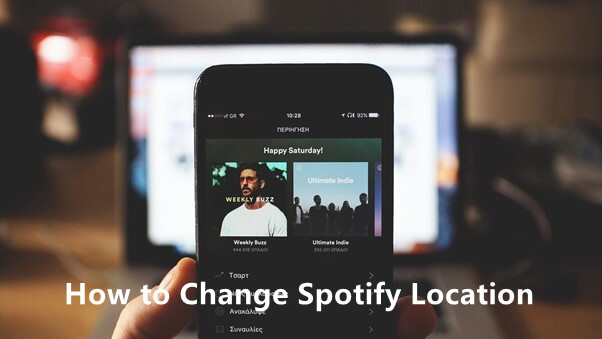 TailorGo Changes Spotify Location in Seconds
Part 1.

The Reasons for Changing Spotify Location

There are many reasons for changing location in spotify, here list some of the most important ones.
The contents on Spotify are location-restricted. This means that depending on the location you're in, there are some songs and podcasts that you are unable to access.
Spotify serves its users by providing them with playlists and content recommendations that are highly dependent on their geographical location at that time.
If you're using a Spotify premium account, the amount you're going to be charged monthly is influenced by your location. In other words, the amount Spotify charges for monthly subscriptions varies according to users' location.
Even with over 350 million monthly users, Spotify is not yet available worldwide. So it could be possible that you cannot get access to Spotify in your country. In that case, you need a tool that is capable of faking your location.
Apart from payments and personal recommendations, there are some other features on Spotify that rely on location.
Part 2.

Can I Change Spotify Location?

Can I Change My Spotify Region? Yes, definitely. When you're signing up on Spotify, the country where you are in at that moment is taken by Spotify as your default country. Whether you have moved permanently to another country or you're just travelling for a holiday, you can manually change Spotify location by accessing your account settings.

If you're using a Spotify premium account, you can keep streaming songs from anywhere in the world for as long as you want without having to change your country. But if you're going to be staying there permanently, then you might need to consider updating your billing information to a payment option that's accepted by Spotify in that country. 

However, if you're using a free account, you can only continue streaming for up to 14 days when you move to a new country. After that time you'll need to change the Spotify region to keep accessing their contents.
Part 3.

How to Change Spotify Location in the Official Way

According to the company operations, only free users are required to change Spotify location to maintain their account features in a different country. Premium account owners can still access Spotify services in any supported country.
1. For Spotify Free
If you're using a free account, Spotify will allow you 14 days to keep enjoying their content outside of the country where you signed up when you have moved to another location. After the grace period, you have to change your account settings to continue streaming songs on the platform.
Step 1. Navigate to the official website on your browser, and log in to your account. When you're in, click on "Profile" at the top right corner, then click "Account" from the dropdown box.
Step 2. Your account settings will be displayed on the screen. Go to "Account overview" to see your account details.
Step 3. On this page, click on "EDIT PROFILE".

Step 4. From the list of details displayed, select "Country", then choose your present location.
2. For Spotify Premium
You don't have to worry much about changing your location to keep streaming songs when you're in a different country if you have a premium account. However, if you're staying there for good, then you'll have to change your payment method to one that's supported by Spotify in that country.
When you change your payment method, Spotify recognizes it as a change of location and uses that to update your account setting.
Step 1. Log in to your Spotify account and navigate to your account page.
Step 2. Under your plan, click on "UPDATE" which's located right of the payment method.

Step 3. Enter a new payment method issued in your new country or region.
Note
Spotify doesn't charge you for changing your payment method. And when it's done, the platform starts charging from the new payment method you entered from your next billing cycle onwards.
Tips
Although Spotify allows users to change their location, you can only change Spotify location to another country if you're physically present in that country. As we said before, the contents on Spotify are location-restricted.
For example, you'll have to be in Mexico for you to access contents that are only available to people living in Mexico.
In this case, should you move there simply because you want to be able to access that content? The solution is to have a way of changing your location without moving. Unfortunately, the normal Spotify way doesn't support this.
Part 4.

How to Change Spotify Location Without Being There

As we've mentioned above, people want to change Spotify location for various reasons, but the official way is not always workable. In such a situation, the solution is to install a tool that can spoof or fake your GPS and make your account on Spotify change country to anyone you want.

Here the best tool you should never miss is TailorGo for iOS and Android if you want to get the best results.TailorGo works by altering data and signals that are associated with the GPS of the region you are, then producing a different position, navigation, and timing.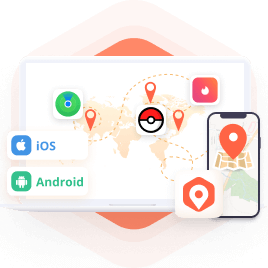 Spotify Location Chaner-TailorGo
Custom Settings: Simulate GPS movement on chosen paths at set speeds.
Joystick Mode : This mode lets players control the interface with ease and no restrictions.
Great Performance : Works perfectly with a variety of social platforms such as Messenger ;Spotify as well as AR games including Pokémon GO , The Walking Dead: Our World, Monster Hunter Now.
Excellent Compatibility: Works well with iOS 7-17 and Android 7-14.
how to change your Spotify location with TailorGo?
1

Download, install and launch TailorGo on your computer. Click the "Get Started" button and connect your device to it.

2

For iOS devices, directly select one mode from the interface: Teleport Mode, Two-Spot Mode , Multi-Spot Mode and Joystick Mode. For Android users, enter the Gaming or Social Mode first. Then select a destination or plan a route.

3

TailorGo will change your location to the selected destination, or complete the movement as you wish.
Frequently Asked Questions
1. Can I use a VPN to change Spotify location?
Yes, you can. Using a VPN helps to hide your IP address, and you're able to browsing the internet in a different region of your choice. But keep in mind that it's best to choose a reliable VPN as some VPN apps offer unstable internet speed, which may affect the user experience on Spotify.
2. How can I change Spotify location with a VPN?
Besides, you can also choose VPN to change your location. However, it can be not very stable and IP locations are limited to choose. Here are steps in the following.
Download a VPN you trust through internet.
Choose a region that Spotify supports and connect to it.
You can now enjoy the songs which you could not find in your previous location.
Conclusion
As you have seen, it is possible to change Spotify location for both free and premium account, but the formal ways allowed by Spotify have obvious limitations. With TailorGo for iOS and Android, however, there will be no limitations to your Spotify experience anymore. With one click, you can make your account on Spotify change country to any one of your choices.