When it comes to changing or spoofing your location in order to play Pokémon GO, it's important that you choose a product which is secure, efficient and reliable. For many Pokémon GO enthusiasts, iTools is probably the most familiar to them so they will choose it by default. But this doesn't mean that iTools is the only option.
In this post, we're going to explore the various advantages and disadvantages associated with Pokémon GO spoofing with iTools as well as a viable and attractive alternative - TailorGo.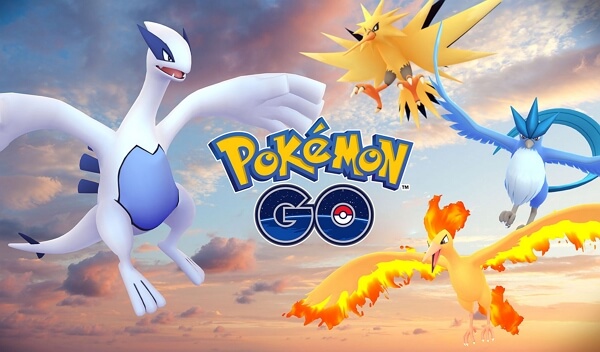 UnicTool TailorGo Pokémon GO Spoofer
It changes location in seconds
Part 1.

About iTools Spoofing
1. A Brief Introduction to iTools Spoofing
iTools is spoofing software for Pokémon GO. It allows the users to change their location, nullifying the need to travel around the city to collect Pokémons. iTools is designed for iOS devices carried with iOS 12 or earlier versions and is compatible with most iOS models, like an iPhone or an iPad. iTools can:
1

Customize and adjust your walking speeds regardless of whether you're actually moving or using pin mode instead.

2

Save your favourite locations to the Favourites List so that you can return to the locations you've previously visited.

3

Never import or modify the data of applications or games.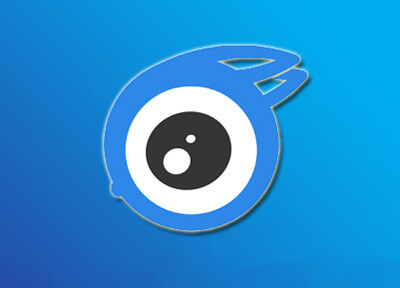 2. Is iTools Safe for Pokémon GO in 2022?
Some players have reported that it is no longer safe to use iTools for Pokémon GO spoofing. According to the rules and regulations of Pokémon GO, changing location via spoofing software is a form of cheating. Pokémon GO has now identified iTools as a spoofing tool commonly used for the game.
Can you get banned using iTools? – Yes, since Pokémon GO considers spoofing with iTools as cheating. UsingiTools can get your account banned for up to several months. What's worse, if you continue to use it despite the repeated bans, your account might get permanently terminated. If you want a safer tool for Pokémon GO spoofing, you could directly refer to part 4.
Part 2.

How to Do Pokémon GO Spoofing With iTools

Using iTools is a relatively straightforward and simple process, and by following a few simple steps you should be able to change location and do Pokémon GO spoofing quite quickly and easily. Following is a detailed step-by-step guide on how to do Pokémon GO spoofing with iTools:
Step 1. First and foremost, you'll need to connect your iOS device to your PC with a USB cord. The home-screen of your iOS device will then pop up on iTools, where you'll need to select "Toolbox".
Step 2. On the "Toolbox" page you will need to select "Virtual Location". Then a map will appear which shows your current location.

Step 3. You will need to select your desired location by either clicking it directly on the map or searching for it in the search bar. Then click on the "Move here" to get your location changed.

Step 4. By doing so you've officially set up your virtual location on iTools. When you launch Pokémon GO, you will be in the location that you have selected, and you can then play the game as if you're really in that place!
Part 3.

The Limitations of iTool Spoofing

Despite its popularity, iTools does have its limitations and weaknesses.
1

It can only work on iOS devices, which basically limits the use of this app to only iOS users.

2

iTools only supports iOS 12 or earlier version of system.

3

Some users have trouble with iTools virtual location not working, which is a common error that happens while playing Pokémon GO. We'll discuss it in detail in the next paragraph.
iTools Virtual Location Not Working Issue
This issue may manifest as virtual location getting stuck at developer mode, inability to load the map or constant crashing of the map, or iTools virtual location developer image failing to load. There are a few simple methods which are possible to solve the issue you meet.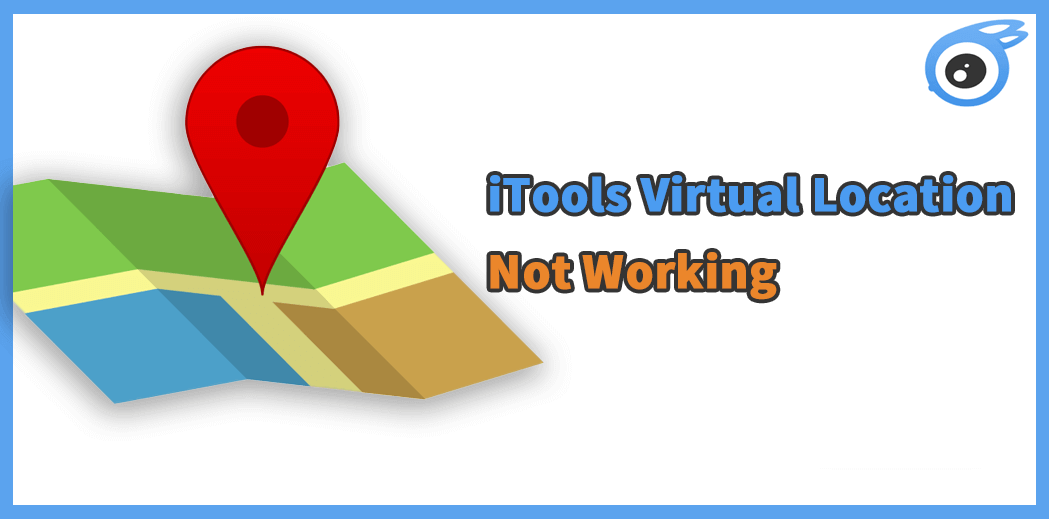 1

Try to refresh the software by relaunching it and redoing the spoofing process.

2

Make sure you are using the latest iTools version available. You can download the latest update from the official website of iTools.

3

If the above two methods fail to fix the issue for you, try rebooting the device or downloading iTools Virtual Location and re-installing it..
Therefore, it's advised to carefully balance the advantages and disadvantages to see if it is really worth the money before purchasing iTools. If being limited only to iOS 12 or earlier sytem versions and having to start paying a steep subscription fee, it seems not to be a good choice for you to fake location. Fortunately, there is a perfect alternative for Pokémon GO spoofing.
Part 4.

The Perfect Alternative to iTools for Pokémon GO Spoofing
| Pokémon GO Spoofer | Compatibility | Root/Jailbreak | Safety | Functions | Price |
| --- | --- | --- | --- | --- | --- |
| UnicTool TailorGo | Android&iOS | No | Yes | Diverse | Cost-effective(All-in-one Plan with Mac&Windows) |
| iTools | iOS | No | No | Single | Expensive Paid |
As we've discussed before, iTools is not qualified enough to be the best choice. A perfect alternative to iTools Pokémon GO spoofing worth trying here is TailorGo, a high-performing and sophisticated program. It can perfectly satisfy your need to fake your iPhone location when playing Pokémon GO for it supports the latest iOS versions. What's more, other than spoof location, it could also simulate GPS movement, which will add a lot more fun when you playing the game. And the most important fact is that your account won't get banned with using TailorGo.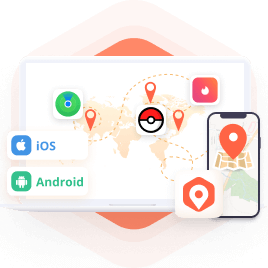 Alternative to iTools for Pokémon GO
Support both iOS and Android devices
Support iOS 7 or later (including the newest iOS 15).
Work well with various apps such as Pokémon GO, WhatsApp, Facebook, and Tinder.
Complete Pokémon GO GPS location spoofing within only a few seconds.
Users can design the route and customize the speed easily.
100% safe without any virus.
Free trial is offered to every user.
1

Download, install and launch TailorGo on your computer. Then connect your device to the computer.

2

If you want to change GPS location, choose Teleport Mode and select your destination; if you want to simulate GPS movement, choose Two-Spot Mode or Multi-Spot Mode and plan a route. There is also a Joystick Mode specially designed to improve the Pokémon GO game experience.

3

When your location is changed or the movement is completed, TailorGo will let you know.
| Distance | Cooldown Time |
| --- | --- |
| 1 km | 30 seconds |
| 5 km | 2 minutes |
| 10 km | 6 minutes |
| 25 km | 11 minutes |
| 30 km | 14 minutes |
| 65 km | 22 minutes |
| 81 km | 25 minutes |
| 100 km | 35 minutes |
| 250 km | 45 minutes |
| 500 km | 1 hour |
| 750 km | 1 hour 20 minutes |
| 1000km | 1 hour 30 minutes |
| >1500 km | 2 hour |
Conclusion
For Pokémon GO spoofing, there's no doubt that iTools is a viable spoofing program. But with some obvious shortcomings, it is certainly not the most desirable or effective option. TailorGo is a product which more than compensates for some of the common limitations associated with iTools, therefore it's a wonderful option for anyone looking to spoof their location on Pokémon GO.