When it comes to changing or spoofing your location in order to play Pokémon GO, it's important that you choose a product which is secure, efficient and reliable. For many Pokémon GO enthusiasts, iTools is probably the most familiar to them so they will choose it by default. But this doesn't mean that iTools is the only option.
In this post, we're going to explore the various advantages and disadvantages associated with Pokémon GO spoofing with iTools as well as a viable and attractive alternative - TailorGo.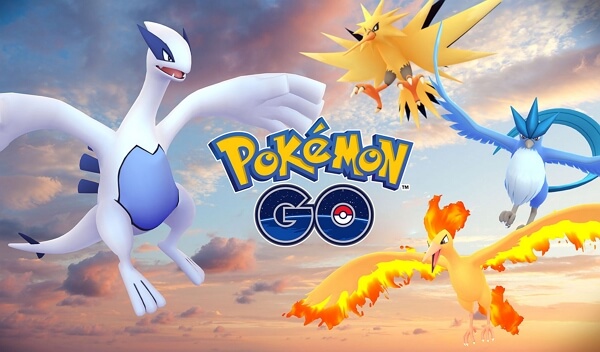 Part 1.

About iTools Spoofing

As soon as Pokémon GO was released, it became something of a social media sensation, was even credited with bringing AR games into the mainstream gaming sphere. The premise of the game is that players have to physically travel to various locations in order to access PokeStops, Gyms and different types of Pokemon. Pokémon GO was therefore the subject of some controversy because there were instances where it would lead players into high-traffic areas or potentially dangerous situations.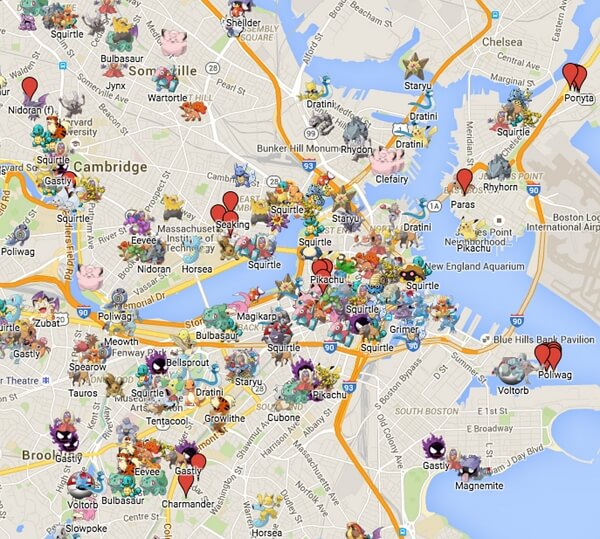 Another issue is that many players would have had to travel long distances in order to locate the rarest of Pokemon, requiring them to take valuable time out of their schedules or spend considerable amounts of money on transport. These problems inspired the development of Pokémon GO spoofing programs designed to optimise the gameplay experience, with iTools spoofing program being one of them.
As far as spoofing software is concerned, iTools is versatile and comprehensive. First and foremost, it is compatible with almost every model of iOS device, whether it is an iPhone or an iPad. It has also been specifically designed with a user-friendly and interactive interface, which means that many of its most essential functions can be completed in just one or two clicks. Following are some of the most important features of the iTools software:
1

It never imports or modifies the data of applications or games, ensuring that it is completely secure, reliable and safe to use.

2

Customize and adjust your walking speeds regardless of whether you're actually moving or using pin mode instead.

3

You can save your favourite locations to Favourites List and easily return to the locations you've previously visited.
Part 2.

How to Do Pokémon GO Spoofing With iTools

Using iTools is a relatively straightforward and simple process, and by following a few simple steps you should be able to change location and do Pokémon GO spoofing quite quickly and easily. Following is detailed step-by-step guide on how to do Pokémon GO spoofing with iTools:
1. First and foremost, you'll need to connect your iOS device to your PC with a USB cord. The home-screen of your iOS device will then pop up on iTools, where you'll need to select "Toolbox".
2. On the "Toolbox" page you will need to select "Virtual Location". Then a map will appear which shows your current location.

3. You will need to select your desired location by either clicking it directly on the map or searching for it in the search bar. Then tap on the "Move Here" to get your location changed.

4. By doing so you've officially set up your virtual location on iTools. When you launch Pokémon GO, you will be in the location that you have selected, and you can then play the game as if you're really in that place!
Part 3.

The Limitations of iTool Spoofing

Despite its popularity, iTools does have its limitations and weaknesses.
1

The most significant disadvantage is that it can only work on iOS devices, which basically limits the use of this app to only those who have access to an iOS device.

2

iTools comes with a free trial period, but once this has ended you have to purchase the program in order to continue using it, which is fairly expensive.

3

Errors tend to occur during the process of using, such as its incompatibility with antivirus programs.
Prior to purchasing iTools, therefore, it's advised to carefully balance the advantages and disadvantages to see if it is really worth the money. If being limited only to iOS devices and having to start paying a steep subscription fee at some point sounds unappealing to you, then you're certainly better off with another alternative. Fortunately, this is where TailorGo comes in.
Part 4.

The Perfect Alternative to iTools for Pokémon GO Spoofing

As we've discussed before, iTools doesn't have to be the only choice and is not qualified enough to be the best choice. A perfect alternative worth trying here is TailorGo, a high-performing and sophisticated program, at the same time a strong contender to iTools.

The functionality of TailorGo is unparalleled, and this versatile program can be used for a great variety of purposes, one of which is location spoofing for Pokémon GO. It is packed with a range of features:
Change location and complete Pokémon GO spoofing within only a few seconds.
Simulate GPS movement in a natural and flexible way, and users can design the route and customize the speed easily.
Fully compatible with a wide range of models of both Android and iOS system (including iOS 15), and you will be able to conveniently use it across all your devices.
Work well with various apps such as Pokémon GO, WhatsApp, Facebook, and Tinder.
Clear interface with easy-to-use functions.
100% safe without any virus.
Free trial is offered to every user.

1

Download, install and launch TailorGo on your computer. Then connect your device to the computer.

2

There are 3 modes: Teleport Mode, Navigation Route Mode and Straight Routes Mode. If you want to change GPS location, choose Teleport Mode and select your destination; if you want to simulate GPS movement, choose Navigation Route Mode or Straight Routes Mode and plan a route.

3

Click "Move" to get your location changed or finish simulating GPS movement.
Conclusion
Pokémon GO is an exciting and thrilling mobile game, and its innovative use of augmented-reality technology is certainly groundbreaking. For many players, physically moving to and from various locations is impractical, time-consuming and expensive – but since they're unable to travel they're denied the opportunity of locating particular Pokemon.
To solve the problem, there's no doubt that iTools a viable spoofing program, but with some obvious shortcomings it is certainly not the most desirable or effective option. TailorGo is a product which more than compensates for some of the common limitations associated with iTools, therefore it's a wonderful option for anyone looking to spoof their location on Pokémon GO.