Mobile Legends is a fun and addictive game that people of all ages can enjoy. But have you ever played a match and had someone on your team with a strange name located in the middle of nowhere?
It turns out they must be using a fake GPS location to have the upper hand in the game. Some players have taken their love for the game to a new level by using fake GPS location to gain an unfair advantage. While this may seem like a harmless trick, it's actually against the game's terms of service so you must keep your eyes open and pay attention to the potential risks.
This blog post will discuss why players fake GPS in ML, how to fake GPS in ML, and some bonus tips on playing Mobile Legends. Stay tuned!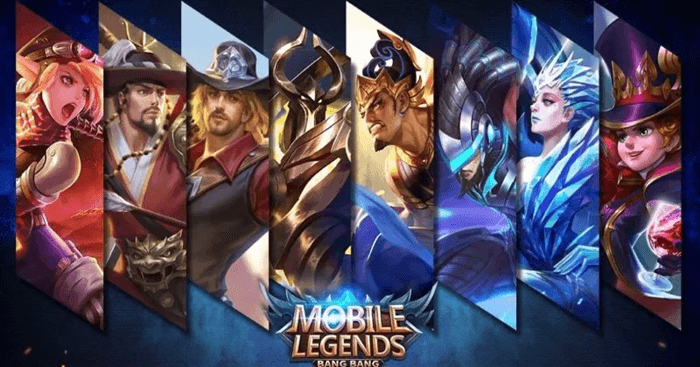 Part 1.

Why Do Players Want to Fake GPS in ML?

Mobile Legends has taken the gaming world by storm, quickly becoming one of the most popular games available on mobile devices. It is a 5v5 multiplayer online battle arena game or MOBA for short. This game is extremely competitive, where winners and losers are decided based solely on skill, ability, and strategy. But why the fake GPS stunt, then?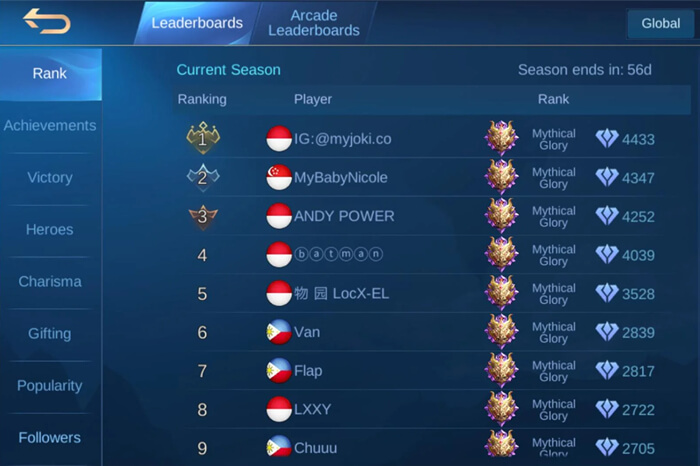 Mobile Legends has two separate leaderboards: global and local rankings. Areas specify local rankings, so ML teams you up with players nearby based on your location. Therefore, by faking your GPS location, you can:
1

Team up and play with your friends worldwide, which would be impossible otherwise because of geographic differences.

2

Complete new quests and face easier challenges to gain the top spot.

3

Play less competitive matches and fight less by moving to easier locations.
As is shown above, faking GPS in ML brings more than a handful of advantages right on your fingertips even before the match starts. In the next section, let's get to know exactly how to use fake GPS in Mobile Legends.
Part 2.

How to Use Fake GPS in ML?

Faking GPS in ML is actually easier than you might expect, but you cannot do it manually - that is to say, a third-party tool is necessary to complete the task. A professional GPS spoofing tool will allow you to change your location and play the game in different areas while sitting comfortably on your couch at  home. This can be a great way to optimize your game experience since it will allow you to team up with better players of your choice against weaker opponents.

Here, we highly recommend UnicTool TailorGo, a premium location changer specially designed to meet various location changing needs. With amazing features, it's no surprise that TailorGo is fast becoming the ultimate choice of numerous game players:
Fake GPS location freely in Mobile Legends and improve your rank.
Help you move virtually without making any movements in the real world.
Work with various location-based games: ML, Pokemon Go, Harry Potter: Wizards Unite, etc.
Compatible with both iOS (including the latest iOS 15) and Android devices.
The free trial version offers some functions for initial experience.

1. For iOS Devices:
1

Download, install and launch TailorGo on your computer. click the "Get Started" button, then connect your iOS device to the program.

2

To set fake GPS in Mobile Legends, choose Teleport Mode and select the destination.

3

Your location will be changed easily and Mobile legends will use the fake location you set.
2. For Andorid Devices:
1

Download, install and launch TailorGo on your computer. Click the "Get Started" button to begin, then get your device connected.

2

Choose the right USB connection mode, turn on USB debugging and allow USB debugging following the on-screen instructions.

3

Select Gaming Mode and wait for it to load.

4

To set fake GPS in Mobile Legends, choose Teleport Mode and select the destination.

5

Your location will be changed easily and Mobile legends will use the fake location you set.
Bonus:

Userful Tips for Faking GPS in Mobile Lengends
1. Best Country for ML Fake GPS 2022
Now that we've got the best tool to fake GPS in ML, where to "go"? Or put it in another way, what are the best places to choose while changing location so that we can maximize the benefits? Well, don't worry, as we've got you covered!
The best countries with a lower Match Making Rate (MMR) for faking your GPS on Mobile Legends are: Ukraine, Egypt, Qatar, Ireland, Greece, Peru, Kuwait, Belarus, Kazakhstan, Vietnamese, Russia, Mexico, Turkey, Romania.
The countries above will present you with the best chance to move up the ladder with ease in ML. The rest of the European and American countries have already become saturated with good players and high competitive levels.
2. How to Use Fake GPS in ML Safely?
Free and low-quality GPS spoofing apps are not guaranteed to work. They may only work for a short time and might even transmit your real location without you even knowing about it.
When you fake GPS in ML with lame tool, your operation might be very unnatural, which might make you susceptible to detection and put your account at the risk of getting reported by other players. Besides, with such vulnerable apps, your data and privacy would always be at stake and at risk of exposure.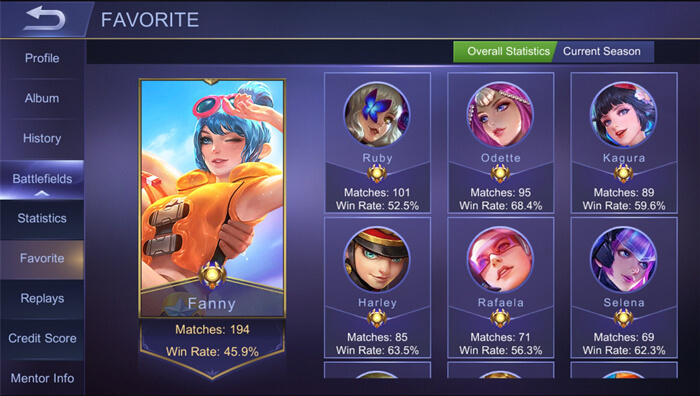 In a word, to ensure that you are using fake GPS in Mobile Legends safely, the vital point is to use a trustworthy and cost-effective GPS spoofing program, like UnicTool TailorGo. To avoid getting banned and any other severe loss, do not choose any unqualified tool casually.
Conclusion
You've probably spent hours playing Mobile Legends if you're like most mobile gamers. But what if you could make it even better? What if you could take your game to the next level by using fake GPS in Mobile Legends? Sounds too good to be true, right?
Well, with UnicTool TailorGo, you can beat your opponents easily by teaming up with your friends from anywhere around the world and showing your opponents their rightful place. What makes TailorGo a go-to choice for all ML gamers is its professionality, security, privacy, and guaranteed functionality without exposing you to others. So check it out today and fake GPS in ML as you wish!