Gamers worldwide have a craze for augmented reality games. Just imagine experiencing games in which you are a part of the gameplay in actuality. Does it not excite you? One example of such AR games that are popular among gamers is The Walking Dead: Our World.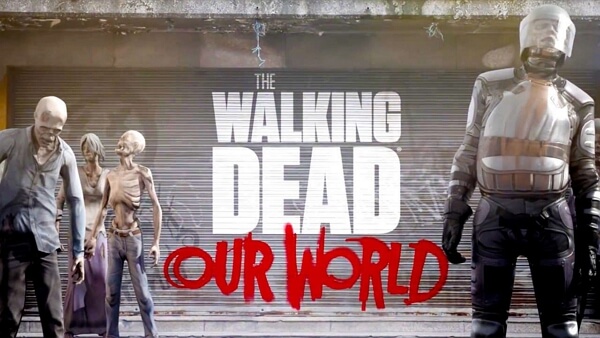 This game has become quite famous in a short time for its unique features and compatibility with both Android and iOS. Location is the main part of this game as it uses the players' geolocations. It requires you to fight zombies to survive, and you will need guns and snipers ready to scavenge and hunt for the purpose of protecting your home and neighborhood.
However, when you play this game for long, you might get tired of the same location and neighborhood – everything you experience every day seems to be monotonous. That is where The Walking Dead: Our World fake GPS comes in.
Part 1.

Why People Want to Spoof Location in The Walking Dead: Our World?

Utilizing fake GPS location is generally found in those games that are highly dependent on geolocation. Players who want to spare the trouble of going out and moving around can use the fake GPS to spoof location and enjoy the game fully.

Here are a few reasons why people want to spoof location in The Walking Dead: Our World.
1. Saving Yourself From the Zombies
Since the game expects players to walk or move to various parts and save their life from zombies, it is vital to utilize fake GPS location. This spoofed GPS will help change the area so players can get a wiser and easier experience from the game – for example, less zombies.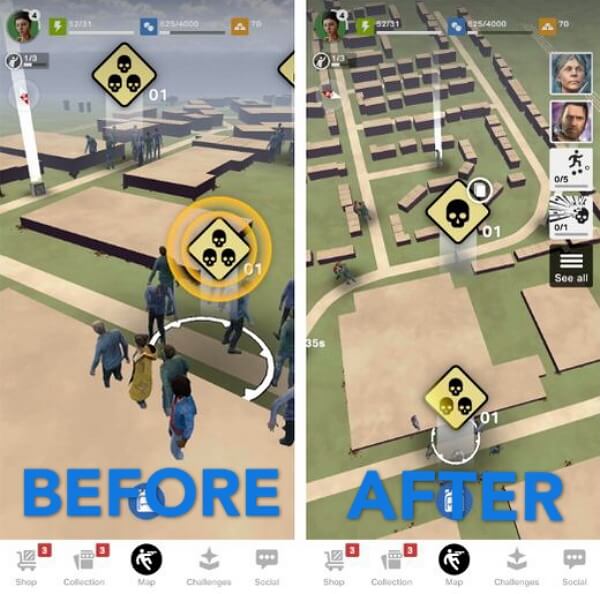 2. Making Groups and Teaming Up
By moving to various places, every player can create groups with other different players and battle against zombies. And by spoofing location in the game, players can achieve this without having to physically hang around.
3. Breaking Gameplay Restrictions
Restriction and banning of games are common in many countries, but through spoofing The Walking Dead: Our World, you can play and get fantastic experience of the game you desire the most. thus making it easier for you to play.
4. Playing the Game in an Easier Way
Even though Walking Dead expects you to walk, there are factors like climate, evening or night time, and absence of time to go after the game's genuine experience. Henceforth, many players seek to use fake GPS, thus making it easier and a lot more convenient to play the game.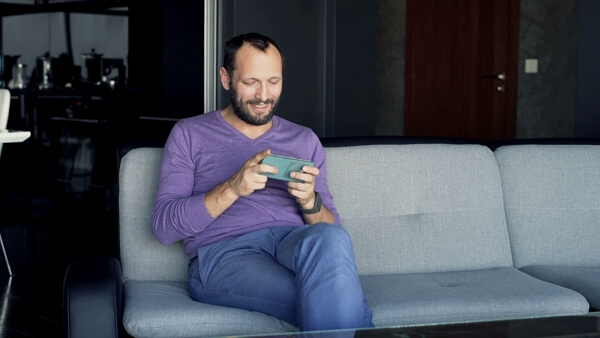 Part 2.

How to Fake GPS in The Walking Dead: Our World?

Now we've talked about the reasons why people want to spoof in The Walking Dead: Our World, the next question arises naturally – how to do that? An obvious solution is to use a proper app to fake your location. There are a lot of hocus pocus options in the market claiming to solve your GPS problems but not every one proves to truly work. If you want peace of mind and satisfactory results, TailorGo is the one for you.

As a professional location changer, TailorGo can help you change your GPS location to anywhere in the world in just a few seconds with a single tap. You can teleport yourself and fake your location to your preferred place in the game. Besides, you can move virually via the program along with the route you customized. In a word, TailorGo is just the application that actually provides all the benefits it claims. You will never find such a plethora of features in any other app.
Change your location without even raising a hint of suspicion.
Simulate GPS movement in a natural way along customized routes with designed speed.
Work well with various location-based apps such as Pokémon GO, Facebook, Tinder and Life360.
Fully compatible with Android and iOS (including the latest iOS 15) devices.
Clear user interface and simple operating steps.
Absolute security is guaranteed and free trial is offered.

1. How to Change Location Easily?
TailorGo can teleport you to any possible location in the world, so you can change your GPS location in the game from one place to another and experience the game on a whole new level. It is effortless to use the Teleport Mode with just 3 easy steps:
1

Download, install and launch TailorGo on your computer. Then get your device connected and click the "Get Started" button.

2

In the top right corner, select Teleport Mode (the 1st one). Search a destination by its name or by entering the exact coordinates in the search box.

3

Click "Move" to change the location and it will be done instantly.
2. How to Play the Walking Dead: Our World Without Moving?
TailerGo can assist you with stimulating the walking or cycling speeds by setting the pace of your movement, starting with one spot then onto the next one. This can be achieved with the help of the Navigation Route Mode and Multi-Spot Mode.
1

Download, install and launch TailorGo on your computer. Connect your device and click the "Get Started" button.

2

Select the Two-Spot Mode or Multi-Spot Mode in the upper right corner. Then plan a route. You can also customize the number of moving times, the way you want to move (to move back and forth or just keep moving from the starting point to the destination), and the speed of movement.

3

click "Move" to start simulating movement. The distance and time will change accordingly as it moves without lag.

4

When it finishes, a notification saying "Completed!" will let you know.
FAQs about The Walking Dead: Our World
1. Can you spoof the Walking Dead: Our World?
The short answer to this question is yes - you can spoof The Walking Dead: Our World.
You can easily do this by using a dependable fake location application. TailorGo is quite a solid GPS faker and supports pretty much every gaming application as well. The distinct features and perfect compatibility with both Android and iOS system makes it ideal for nearly every user.
2. Which fake GPS is the best?
Among the various apps of the same type in the market, TailorGo is undoubtedly the best fake GPS to spoof not only The Walking Dead: Our World, but also other location-based apps.
With TailorGo, you can fake location to anywhere around the globe and simulate GPS movement, thus making it possible to get better experience in AR games, use virtual location across social media, and protect privacy.
3. How to be safe from risk for using fake GPS?
The most common risk for using fake GPS is the banning of your account or application. There are few ways to stay safe:
1

Find a trustworthy applications like TailorGo. It will save you from damage to your device and data breaches.

2

Make fast and realistic movements in the game. That will help you get good gaming experience too.

3

Use an extra layer of security like a VPN.
Conclusion
As an AR game, The Walking Dead: Our World gets you physically rolling and walking around by tracking your movement through GPS. By using fake GPS for The Walking Dead: Our World, you can change your position and areas in seconds without getting caught and enjoy this intense and action-packed game fully.
But still, it is crucial to keep in mind that not all GPS faking apps is suitable for you. Wrong application can put you at significant risk and privacy exposure at times. Here we highly suggest using TailorGo to spoof The Walking Dead: Our World. It is powerful, safe, and offers a wide variety of features. Try it and you won't get disappointed.