Many active players have reported the problem of Pokémon GO unable to authenticate error since the game's initial launch. This error persists no matter how many times you restart the game and refresh its page. This issue lowers the quality of the gaming experience and even causes frustration among the best players.
If you've been playing Pokémon GO for a while, you've probably encountered this situation at least once. No worries! For whether you're using Pokémon GO on Android or iOS (including the latest iOS 15), we have you covered. In this post, we will discuss the reasons why this unable to authenticate error may occur, how to fix it as well as other tips to improve the overall gaming experience.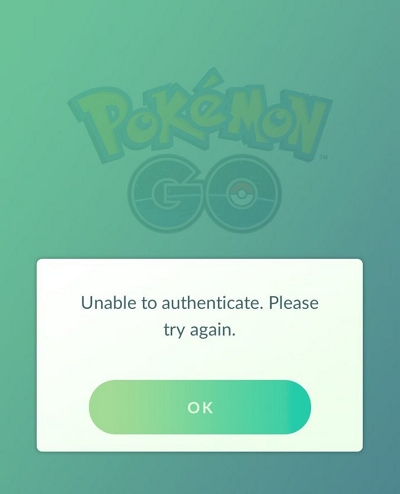 Part 1.

Possible Reasons for Pokémon GO Unable to Authenticate Error

There can be many reasons for Pokémon GO unable to authenticate error but some of the most probable reasons for causing this error are listed below:
1. Incompatibility With Pokémon GO
One of the most common reasons for this error is that your device is not compatible with Pokémon Go. To play the game without glitches, you must have an Android device running 4.4 version or higher, GPS, and strong internet connection. You'll also need a screen with a resolution of 720x1280 pixels. Similarly, in order to play the game without error on your iOS 15/14/13 device, you must be using an iPhone 5 or newer.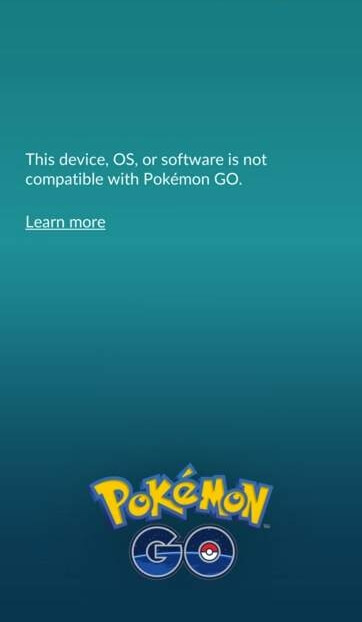 2. Pokémon GO Server Status Problem
If you are certain that you have steady internet connection but you still receive the unable to authenticate error on Pokémon GO, then you should probably check the Pokémon GO server status. If the game's server status is temporarily down, you have no choice but to wait until the server recovers. This may also cause issues with logging in and connecting to the server. If you are confident that the servers are in good condition, proceed to the next solution.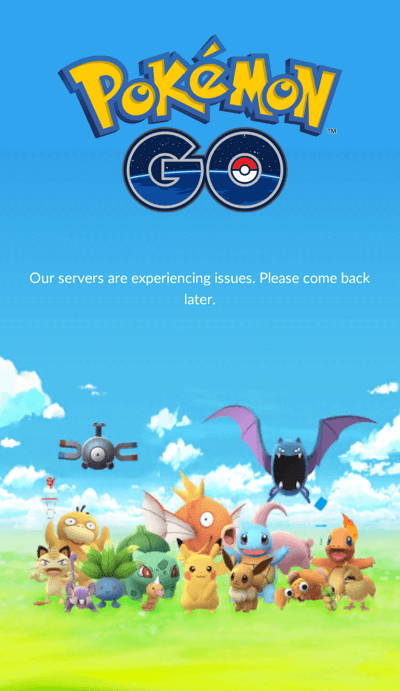 3. Rooted or a Jailbroken Phone Problem
There's a chance you're seeing this unable to authenticate error because you're trying to play Pokémon GO on a rooted or jailbroken device. Such devices are no longer supported by Pokémon GO, and unrooting your device may not help. The best solution is to switch to another device that is compatible with Pokémon GO.
4. Region Carrier or IP Address Problem
Many players have reported receiving the Pokémon GO unable to authenticate error despite not violating any TOS or using a rooted device. They stated that the problem is common in their region and that there is a good chance that it is caused by the region carrier.
This has not yet been confirmed, but there have been numerous reports relation to authentication errors due to your region's carriers. The location-specific errors could be caused due to the device's IP address. Once the servers are back up in the region, the problem can be resolved.
5. Banned Account
If you keep getting the unable to authenticate error on your device every time you try to login, it could be because your account has been banned from Pokémon GO, resulting from violating the terms of service, for example.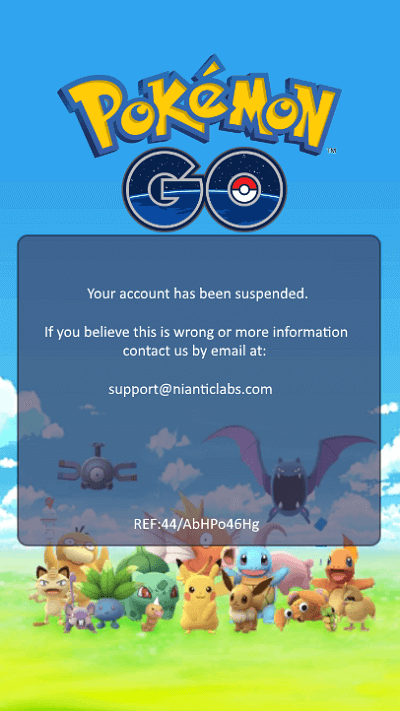 Part 2.

Fix Pokémon GO Unable to Authenticate Error

Now that we've looked at the possible causes of the error. Here are some solutions to this error that you can try:
1. Reconnect to the Internet
The unable to authenticate error could be caused by a connectivity issue with Pokémon GO. Check your internet connection to see if that is causing the error when logging in. Just open other applications and browsers to check if your internet is working properly.
If you don't have any internet connection issues with other apps, it's most likely due to network issues with Pokémon GO. You could test your WiFi to ensure it is working. If the Pokémon GO app still displays the unable to authenticate error, disconnect and reconnect in a few seconds. You can also try switching to a WIFI network if you're using cellular data, and vice versa if you're using cellular data then try to switch to a WIFI network.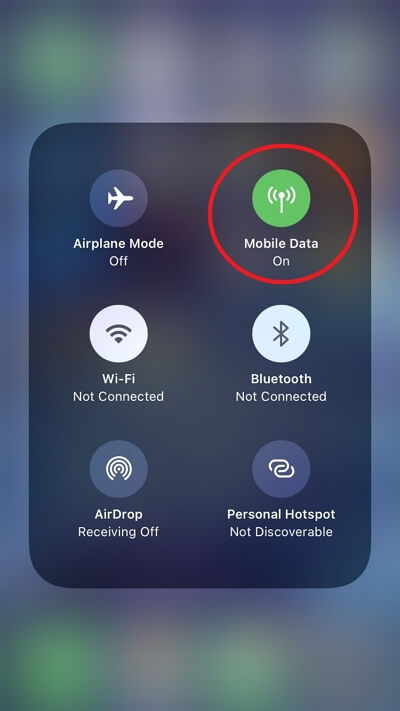 2. Update to the Latest Version
It is always a good idea to have the most recent version of any game or application available. The updated version is likely to fix the bugs in the previous version. If you can find the most recent update for Pokémon GO and haven't already done so, try updating it before logging in.
You can update any app on an Android device by going to the Google Play Store and searching for updates. When you find a Pokémon GO update, click the update button.
If you're using Pokémon GO on iOS, go to the App Store and open the update tab to see if there's any Pokémon GO updates available, and if there are, click the update button to get the latest version.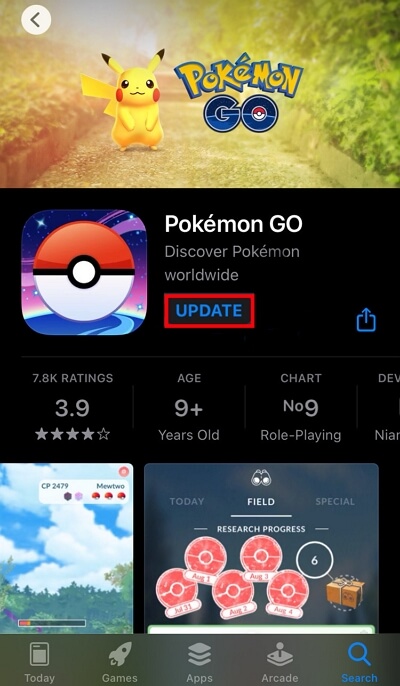 Re-launch the game after you've updated it to see if it's fixed the Pokémon GO unable to authenticate error.
3. Creating a New Account
There's a chance that your account has been banned, which is why you're seeing the Pokémon unable to authenticate error. If this is the case, try logging in with a different account to resolve the issue.
There are several approaches you could take. You have the option of logging in with your Google account or your Pokémon Trainer Club account. Following your selection of the most preferable option. To log in, simply follow the instructions on the screen. This may help you in resolving the unable to authenticate error in Pokémon GO.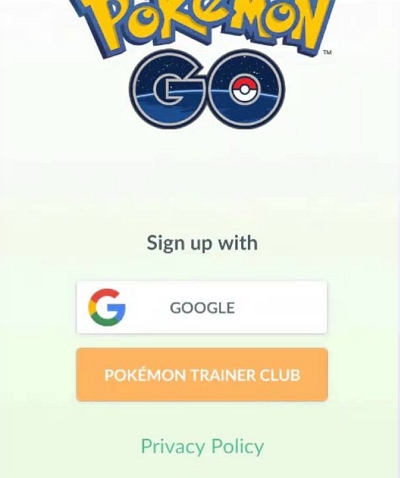 4. Clear Cache and Meta Data
The unable to authenticate error message could be caused by the cache and data stored on your smartphone. If you're using an Android, go to settings and select Pokémon GO from the list of applications and click on clear cache and data. Restart the game to see if it resolves the error. If you're using iOS, you'll need to delete the app and reinstall it to clear the cache and data.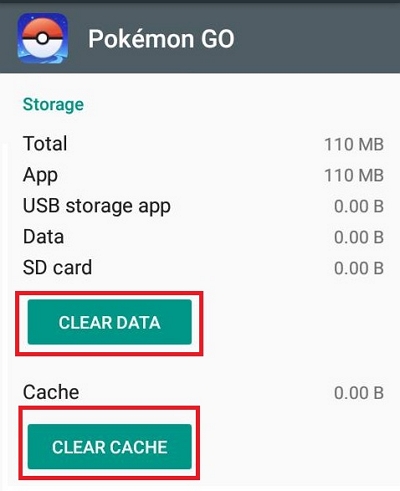 Part 3.

How to Fake GPS on Pokémon GO?

The unable to authenticate error has been an issue for Pokémon GO players since the initial launching of the game. When this error is associated with the unavailability of a server in any particular location, changing GPS location using applications like TailorGo come in handy and can easily resolve the authentication error.

As far as faking GPS location is concerned, TailorGo is one of the best applications. It allows players to change their locations and thus fake GPS in Pokémon GO. In this way, players can take geographical advantages associated with the new location in Pokémon GO. Besides, simulating GPS movement is perfectly supported to break through geographical restrictions.
Change GPS location to anyplace instantly with no lag or crash.
Simulate GPS movement along customized routes so people can play little tricks even with real-time location.
Work smoothly on a full range of location-based apps, such as Pokémon GO, Tinder, Life360, and WhatsApp.
Three simple steps are enough to complete the whole process.
Pose no security risk to devices, apps or personal information.
Support both Android devices and iOS (including the latest iOS 15) devices.
Free trial is provided for every user.

1

Download, install and launch TailorGo on your computer. Then connect your device to the computer.

2

For iOS devices, directly select one mode from the interface: Teleport Mode, Two-Spot Mode or Multi-Spot Mode. For Android users, enter the Gaming or Soical Mode first. Then select a destination or plan a route.

3

Get your location changed or finish simulating GPS movement.