Location-based games bring an incredible amount of fun, but one annoying aspect is that they're entirely dependent on physical movement. Each player's circumstances are different and travelling around in the pursuit of Pokémon isn't a feasible option for everyone. It is for this reason that many players have turned to spoofing their location on Pokémon GO, so that they can access rare or hard-to-get Pokémon from the comfort of their home.
There are many applications which can be installed for the purpose of Pokémon GO spoofing. In this article, we're going to examining the merits and limitations of VMOS in terms of Pokémon GO spoofing, and then introduce an innovative alternative – TailorGo.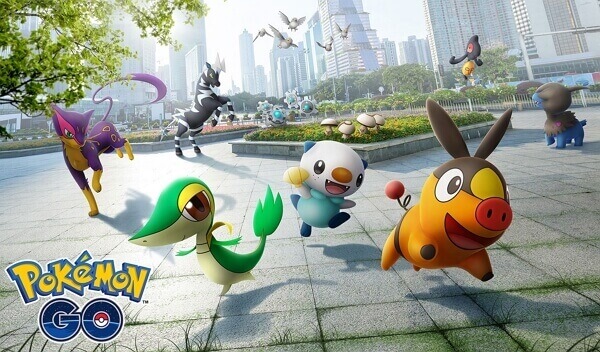 Part 1.

An Overview of VMOS
1. What is VMOS?
Essentially, VMOS is a virtual machine app on Android which can operate another Android OS as the guest operating system. This VMOS guest Android operating system also has access to the Google Play Store and other Google apps. VMOS was developed because running virtual operating systems has long been a standard way to test apps, used primarily on computers to simulate hardware specifications and so much more.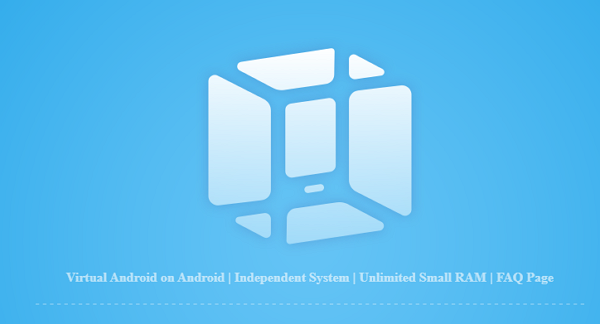 A range of exciting features have been integrated into VMOS:
1

Create a simulated phone environment

With VMOS, you can create a virtual Android environment which functions as a native OS. It has touch control, an app drawer, Google services, standard apps, Gmail access as well as the facility to download apps from the Play Store as well.

2

Root support

The virtual machine which is created in VMOS can be rooted without affecting the primary system. If you want to run root apps but cannot root your phone, then this is the perfect option for you. This also benefits developers when root access is required for some particular functions.

3

Multiple accounts

Since you're running two Android systems on one phone, you can use this virtual space to operate duplicate apps with different accounts, keeping them completely separate. What's more, VMOS can be run in a floating window, enabling you to rapidly switch between systems and ensuring seamless access between them.

4

Perfect for gamers

Even when VMOS is minimised, simulated apps will continue running in the background. This benefits gamers in many ways, whether it is running two games simultaneously or spoofing location.
2. Does VMOS Still Work for Pokémon GO?
Yes. VMOS still works for Pokémon GO.
Generally speaking, VMOS is a popular virtual machine program which can be installed on any device running Android 5.1 and later versions. With a second version of Android on your device, you can allocate it with its own separate dedicated functions. For example, many players will use their separate VMOS environment to spoof their location on Pokémon GO and access additional features of the game which they cannot enjoy otherwise.
3. Is VMOS Safe?
As far as functionality is concerned, VMOS is one safe way for Android users to spoof their location.
Any player who is thinking of spoofing Pokémon GO location with VMOS wants to make sure it is safe. VMOS creates a virtual environment on your smartphone, and you are basically accessing two distinct Android systems within the same device. This means that you have the option to create a separate Android System for Pokémon GO spoofing. Therefore, as long as you are careful enough, for example avoid taking any huge leaps in Pokémon GO, you significantly reduce the chances of being detected or penalised. Ultimately, VMOS is safe for this particular purpose.
Part 2.

How to Use VMOS for Pokémon GO Spoofing?

First and foremost, it is important to keep in mind that VMOS is a virtual Android machine, and so VMOS alone isn't sufficient to spoof your Pokémon GO location. Alongside VMOS, therefore, you'll have to install a separate GPS spoofing app on your smartphone.

Following is an informative explanation of how to install and use VMOS for the purpose of spoofing your GPS location on Pokémon GO:
1. Firstly, download the APK file for VMOS from the official VMOS website on your smartphone.
2. Open the APK file and install VMOS. Once you have granted all permissions, you have to go to the Settings on your phone, then Developer options and toggle the Root switch to enable root access.

3. Open the Google Play Store and download a GPS spoofing app. Once done, set the spoofing app as the system app and grant root permissions using a file manager like ES File Explorer .

4. Restart VMOS and enable the Root Explorer so that you can access the Root folder. Then launch the spoofing app and search for a particular location via its name or coordinates. In this way, you can start location spoofing and play Pokémon GO without even walking outside!
Limitations
Root access is required.
Spoofing your Pokémon GO location with VMOS can be incredibly complicated.
Additional GPS spoofing app is necessary to complete the whole location spoofing work.
Only works on Android devices running Android 5.1 and later versions.
Part 3.

A Perfect Alternative to VMOS for Pokémon GO Spoofing

For any application, user-friendly interface, versatility, simple navigation and functionality are all critical factors to the user's experience. When it comes to spoofing your GPS location on Pokémon GO, TailorGo is one such application which has been developed with top-level optimum performance, productivity and efficiency. With TailorGo, faking your Pokémon GO location has never been easier. And what adds to its perfection is the full compatibility with both Android and iOS devices.
The Teleport Mode enables you to spoof location to virtually any other place.
Simulate actual movement between two or more locations, along designed routes and customized speed.
Work well on a full range of location-based apps, such as Pokémon GO, Life360, Grindr and Tinder.
Support both Android devices and iOS devices without any trouble or hassle.
No root required for Android devices; no jailbreak needed for iOS devices.
Offer truly unparalleled flexibility and performance to every user.
Free trial available, with which users can get free initial experience.

1

Download, install and launch TailorGo on your computer. Click the Get Started button and connect your device to it.

2

To simply change location, choose the Teleport Mode and select a destination. To simulate GPS movement, choose either the Two-Spot Mode or Multi-Spot Mode, then plan a route to move along, including the moving speed, direction, and moving times.

3

TailorGo will change your location to the selected destination, or complete the movement as planned.
Conclusion
Following this guide, we hope that you've already known about spoofing Pokémon GO with VMOS. In contrast to the complex and lengthy procedures required for VMOS spoofing, the alternative tool TailorGo allows you to truly enjoy your Pokémon GO gameplay experience free from concerns or difficulties. Besides, TailorGo can work on basically all devices conveniently as it supports both Andorid and iOS system. Try it now and expect the wonderful results!