Bumble is a dating app like Tinder that allows you to create a profile of yourself with pictures and swipe through potential suitors. The app aims to match singles with other singles in the same area. Through matching and talking to people nearby, Bumble hopes that single people will meet up and form relationships. As a typical location-based app, Bumble is really popular and has an estimated 100 million users globally. This article aims to help you understand how Bumble location works and how to change your location on Bumble.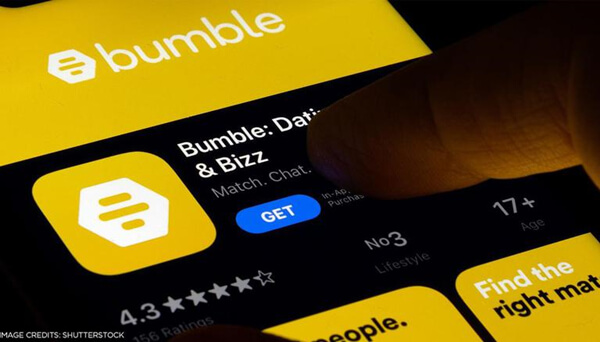 Part 1.

An Overview of Bumble location

Your location is really important on the Bumble app because Bumble uses your location data to match you with other single people that are nearby. You can then connect with other single people in your area through chats and potentially meet in person. Location based matching makes it a lot easier to form a relationship with someone near you and avoid long-distance relationship. You need to have your location setting switched on to use the Bumble app because the app cannot match you without your location information.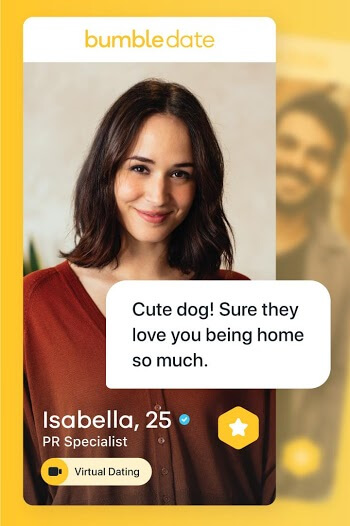 How Bumble location works is a bit different from other dating and location-based apps because it doesn't run in the background at all times. The app shuts down as soon as you close it - unless you receive a new match or message. This means that Bumble location works by only seeing your location when the application is open.
Part 2.

How Does Bumble Track Your Location?

As Bumble can only see your location when the application is open, it cannot track your location at all times in the background. This means that how often Bumble location works is only as often as you open the app.

Bumble location works by saving your location as the name of the city you are in and the app will allow other users to see their distance from your last known location. Bumble location tracking is known to be quite accurate and the location updates every time you open the application.

Whichever location you are in when you open the application will be saved as your current and most recent location on the app. The app will then match you with other single people in this specific area. If you are offline then Bumble will only be able to use your last saved location from when you last opened the application.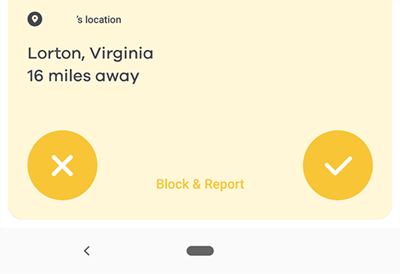 For example, if you are in Brooklyn, New York, and open the Bumble app then your location will update to Brooklyn. If you then travel to the Upper West Side and do not choose to open the app then your location will show as Brooklyn on Bumble. If you then open the Bumble app then it will change your known location to the Upper West Side.
Part 3.

What Is Bumble's Travel Mode?

If you want to know how to change your location on Bumble then the new Travel Mode feature can help you do this. It is similar to Tinder's Passport feature that allows you to match with new people from all over the world. You can purchase the feature in exchange for 5 Bumble Coins, which cost around $7.99.

The Travel Mode in Bumble allows you to change your known location on the app to somewhere where you are not physically located. It is a premium feature that works for 7 days and allows you to change tour location to anywhere in the world where Bumble is available. In the 7 days that Travel Mode is active, you will be able to change your location as many times as you want.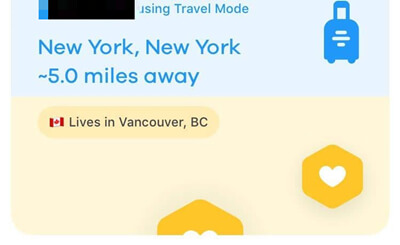 Carry out the following steps to activate Bumble's Travel Mode:
1. Open the Bumble app and go to Settings by tapping on the grey settings icon in the upper left corner.
2. Scroll to the Location section and select Travel Mode.

3. Find the city you would like to switch your location to and select it.

4. 5 Bumble coins will be deducted from your balance or you will have to purchase 5 Bumble coins.
5. The location change will be valid for 7 days and a timer will appear under your location to inform you of how much time you have left in Travel Mode.
Part 4.

What if My Bumble Location Is Wrong?

Bumble location tracking is known to be quite accurate, but sometimes the location may be wrong for a few different reasons.
1

If you are using a VPN to hide your real IP address, your location on Bumble may be affected. If this is the case then you should switch off your VPN.

2

The Bumble app may not have permission to track your location activity, which can make your Bumble location wrong. If this is the case then you should go to your location settings and enable Bumble to track your location.
If your Bumble is still wrong despite following these steps then we recommend reaching out to Bumble about the issue.
Part 5.

How to Change Location on Bumble?

If you want to know how to change your location on the Bumble app for a longer period of time and at a lower cost than is available on Travel Mode, you can do so by using a professional location spoofer tool - TailorGo.

TailorGo is a location-changing tool that allows you to be anywhere you want to be. You can use it to fake location on Bumble and then meet single people from other areas or parts of the world. This can help if you specifically want to date people from a different area that you might like or want to move to. You can also meet new people on Bumble in an area before you move there. In a word, changing location on Bumble will greatly increase your chances of finding "the one".

You can use TailorGo to trick social media apps to think you are in a different location. This will protect your security and privacy because these apps are known for tracking your personal information and location. Besides, using TailorGo will help you get further with AR games because you no longer need to move physically.
Change location to any place on Bumble and meet people from all over the world.
Make apps think that you are moving around (i.e. walking, driving, running) in an area along designed routes with set speed.
Applicable to various location-based apps: Facebook, Tinder, Life360, Pokémon GO, etc.
Always run smoothly; friendly to users at all levels.
Compatible with both iOS (including the latest iOS 15) and Android devices.
Free trial is available to every new user.
Provide a cost-effective method to all location-changing needs.

1

Download, install and launch TailorGo on your computer. Get your device connected, then click the "Get Started" button to begin.

2

There are 3 different modes: Teleport Mode, Two-Spot Mode and Multi-Spot Mode. To simply change location, choose the 1st one and select the destination. Then click the "Move" button.

3

Your location will be changed easily. Bumble will track an use the new location.
Conclusion
Bumble is an incredible dating app that gives single people more chances. The Travel Mode feature is really exciting and allows you to connect with people in different areas. However, the main drawback is that you are limited to using it for 7 days and the cost is a little high. A better alternative is TailorGo, a cost-effective option that lets you change your location on Bumble. In fact, through TailorGo, anyone can fake location on all dating and location-based apps in an extremely simple way.