Spoofing the GPS location of your phone means tricking it to appear like you are in a different location than you actually are. Many people like to spoof location for a variety of reasons including to enhance online security, to prank family and friends, or to trick a mobile app into believing the phone is in another location – probably to benefit from new phone updates that are currently not in the user's region.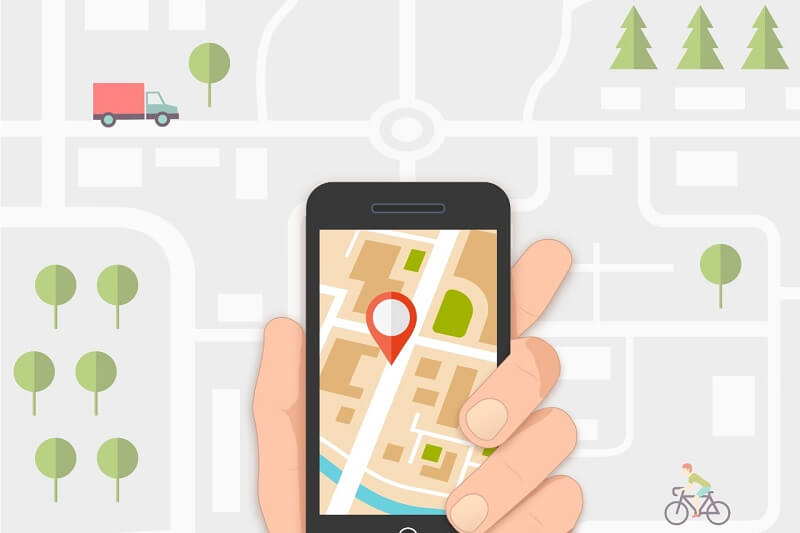 Part 1.

What You Should Know before You want to Spoof a Location?

Regardless of why you want to spoof location on your iPhone, there are a few things you need to know. Location spoofing is very easy since no verification for transmission is required and the signals are not encrypted.

So anyone can exploit the weak signals and replace them with fake ones. This is can be made easier with the help of a GPS faking application that can influence the signals of the actual coordinates. The spoofer needs to have the device to be able to trick or mimic the signals.

But is iPhone location spoofing legal? It could be legal or illegal depending on your intentions. For instance, military GPS spoofing can get you into serious trouble since soldiers often fake their locations to trick their enemies. Also, if the aim is to harm an organization or another person, then it is illegal.
Part 2.

How to Spoof Location on iPhone and Android?
1. Spoof iPhone & Android Location with TailorGo (No Jailbreak)
One of the best apps to help you spoof iPhone location is TailorGo. With this app, you can spoof your location on any mobile device whether running on the iOS or Android operating system. You can easily spoof your GPS location on any location-dependent apps such as Facebook, WhatsApp, Pokemon Go, Tinder, and Find My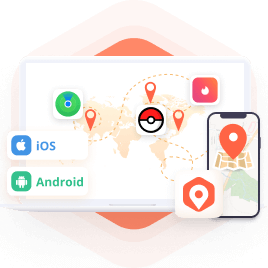 Super effective to spoof location
Spoof your location to anywhere in the world with simple clicks.
With joystick, you can design the route, adjust the speed, and control the direction.
Smoothly work with various apps such as Pokémon GO,Tinder, Grindr, Facebook, etc.
Support Android 5-12 as well as iOS 7 and later.
Free trial is offered to every user.
Step 1. On your computer, launch TailorGo. Connect your device, then select "Get Started" from the menu.

Step 2. Select the Teleport Mode and a destination to change your position. Plan the route, speed, and direction, then select between Two-Spot Mode or Multi-Spot Mode to replicate GPS movement.

Step 3. It will be simple to updated your new locations.
Pros
Easy to use.
Keyboard control and flexible direction
Cons
Only limited features are available for the free trial.
2. Spoof iPhone & Android Location via Xcode (Computer Program)
Compared to the other apps on this list, Fake GPS Location Professional is a relatively new program, but you shouldn't disregard it. It is incredibly easy to install and use.
Step 1. Download and Install Xcode

Go to the App Store and search for Xcode. Download and install the app on your Mac to begin using it.Launch Xcode on your computer, Name your project and then click Next.

Step 2.Proceed to set up GIT on Xcode

launch the terminal on your Mac and go along with the commands given below.

Git config --global user.email "you@example.com"

git config --global user. name "your name"

Configure your development team before connecting your Mac to your iPhone.

You will see a prompt in the build device where you can choose your linked mobile device.

Step 3. Choose a location

From the Debug section, click Simulate Location to choose your new fake location and you set it!
Pros
Be good for if you are not comfortable downloading an extra app on your phone to serve the purpose
Cons
This program operate is uneasy.
3. Spoof Location on iPhone & Android by Cydia (Jailbreaking)
Most GPS faking location apps need a jailbreak device, meaning you will have to make a few changes on your device first before using the app. The best tool you can use in this situation is the Cydia app. Cydia has built its name as an alternative App Store offering apps for iOS users access to app versions that are not available in App Store. But note that these apps are rejected from the App Store for a number of reasons including security and privacy breaches.
But that is not important now. Cydia lets users do many things Apple doesn't allow, including jailbreaking. You can click this link to see complete process.
Step 1. Download and install the Cydia app. Once installed, launch the app and search Location Faker

Step 2. In order to fake your GPS location, simply drag and drop the small green pin that indicates your current location and move it to any place you want on the map. Tap the ON button on the left edge to confirm your location.

Step 3. Your location will now be updated
Cons
Easy, Safe, & Fast Service.
Hot FAQs
1. What's the best location spoofer?
There are plenty of location faker tools on the web, but TailorGo remains to be one of the best location spoofers. Other reference you could see this article to know more.
2. Does TailorGo really work?
Yes, it has over 1000 user reviews and 4.5-star ratings, which shows that majority of its users are largely satisfied with its performance.
3.Does spoof location have any risks?
Yes. First, it may be illegal in your region to spoof location and this may get you in trouble. Second, you may lose your device which can be difficult to recover if it has fake GPS.
Conclusion
There you have it! Three effective methods on which you can spoof location on both iPhone and Android. Of the three methods, we recommend using TailorGo app because it is affordable, fast, compatible with both Android and iOS, and instantly changes locations.