WhatsApp chats hold lots of our important messages, attachments, and other crucial personal/ business data. That's why the majority of the users perform regular backups or exports to keep chats secure. But the manual way of exporting WhatsApp chats requires a one-by-one export process, which is quite time-consuming.
In this fast pace world, there should be a way to export whatsapp chat. This article is all about it, as we will present all the possible methods to let users export all WhatsApp chats at once. So, let's get started.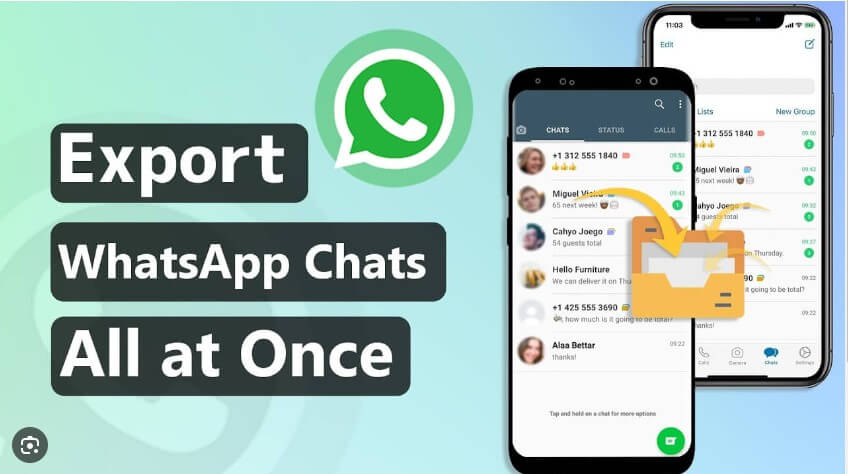 Part 1.

Is It Possible to Export All WhatsApp Chats at Once?

Yes, there are multiple methods that can be used to download all WhatsApp chats at once. But this does not involve the use of the email export method because it involves several major cons:

Cons
You have to manually export each chat one by one, which is highly time-consuming.
You can only export 40,000 messages without including media.
You can only export 10,000 messages with media inclusive.
You cannot restore the backup to a new phone, as you could with the built-in WhatsApp backup feature.
WhatsApp has set up these limitations due to the maximum email size restrictions. Therefore, it buries the possibility to export all WhatsApp chats at once. But the two methods below present the solution to this challenge.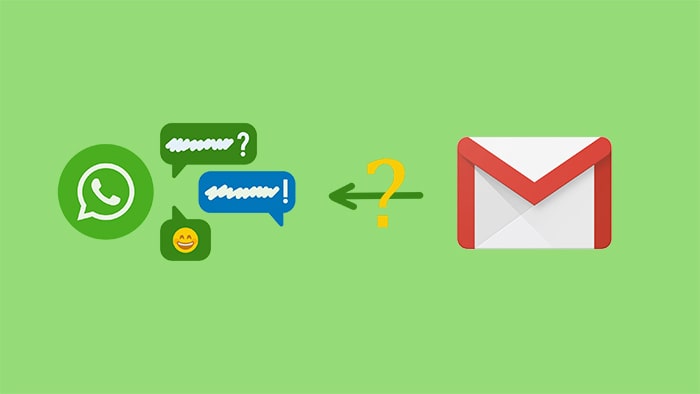 Part 2.

How to Export All WhatsApp Chat at Once on iPhone & Android

There's a free way to export all WhatsApp chats at once, but it involves many complicated steps to follow, and is suitable for Android users only. Therefore, it is not a handy way to export chats and can't be applied on iPhone. This is where ChatMover presents as an ideal export tool both for iPhone and Android users. It supports exporting all WhatsApp chats at once in one click on Android or the newest iOS 17.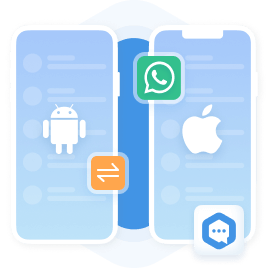 All-in-one WhatsApp Tool
Preview Function: See text messages, images, attachments, and more in a WhatsApp-style interface before export.
Selectively Export: Free to select all chats or a specific chat that you want to export.
No OS Restrictions: Compatible with both Android and iPhone, and designed to work seamlessly with iOS 17.
Export Unlimited Chats: Export without any limitations on the number of chats, messages, or attachments.
Flexible Formats: Export chats in PDF, Excel, HTML, or CSV formats easily.
Steps to use Export All WhatsApp Chats at Once:
In order to export WhatsApp data with ChatMover, you first have to quickly make a backup using it. Afterward, you can use that backup to export chats to your computer. Follow the below 3 steps to WhatsApp export all chats at once:
1

Open the ChatMover app on your computer. Connect your device to your computer and click the "Backup" button. Follow the instructions and the program will back up your WhatsApp data and save it to the computer.

2

After the backup is created, go back to the main interface of ChatMover and choose the Export option, choose the backup which was created just now.

3

Preview the chats and then select the ones you want to export. Afterward, click on Export and it will store the chats in your targeted folder on your computer.
This way, you can easily export a single chat or multiple chats with unlimited attachments in minimal time. Besides that, the preview function makes you view your chats in the same way as you view them in your WhatsApp app, helping you to avoid exporting unnecessary chats, and it works better than WhatsApp Viewer.
Part 3.

Download All WhatsApp Chats for Free (Only for Android Users)

You can use the locally stored WhatsApp backup as a way to export all WhatsApp chats. Because it contains all your chats in encrypted form. So, you will have to transfer that encrypted file to your computer, and then use a third-party tool to decrypt and export data. Follow these steps:
Step 1. Make A Local Backup of WhatsApp on Android
The first stage is to make a local backup of WhatsApp on your Android device and then copy it to your computer. Follow the below steps to do it:
1

Open WhatsApp, click the 3-dot vertical icon, and then click "Settings".

2

Click on "Chats" and then click "Chat backup".

3

Set to never back up to Google Drive. Then click the "BACK UP" button to start the WhatsApp backup process to your phone. You can also turn on the "Include videos" button if your phone storage space is enough to back up videos as well.

4

Go to your "File Manager" and then go to the "WhatsApp" folder. Click on the "Databases" folder and you will see all the backup files there. The most recent backup will be the one without any date. So, select and copy that encrypted file and transfer it to your computer via connecting the phone to the computer with a USB cable.
Step 2. Decrypt and Export All WhatsApp Chats With WhatsApp Viewer
Once you have created the local backup of WhatsApp and transferred it to your computer, it's time to decrypt that backup and export the chats. This can be done using a Windows tool called WhatsApp Viewer, as it is developed to decrypt and show the msgstore.db file (WhatsApp backup format for Android).
WhatsApp Viewer supports all the latest encryption versions of WhatsApp, so it can open the WhatsApp backup in your computer, let you search messages, and then export them all as .json, .html, and .txt formats in one single time. Follow the below steps to use WhatsApp Viewer:
1

Open WhatsApp Viewer. Click on File > Open > Select File.

2

Locate the WhatsApp backup msgstore.db file from your computer and leave the account name section empty. It will show you all the WhatsApp chats.

3

Click on "Export..." option to export all chats in .json, .html, or .txt formats.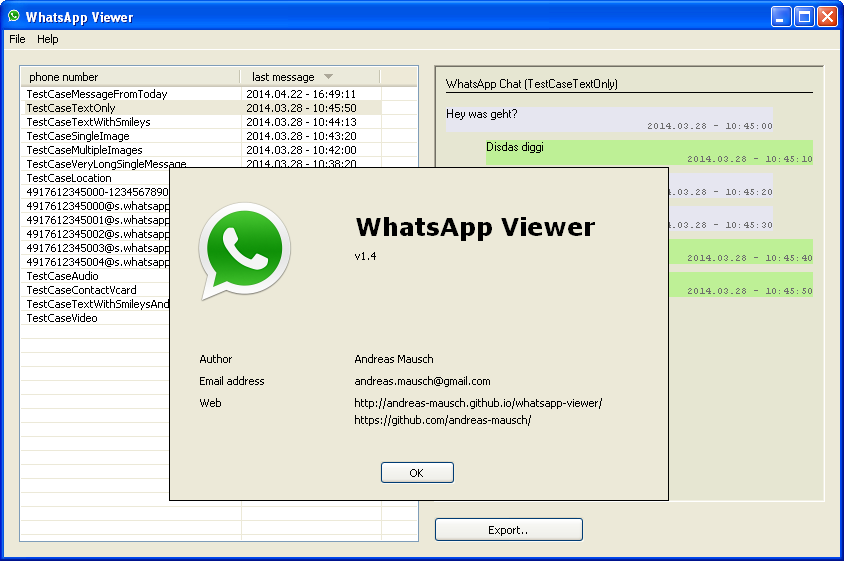 Cons
Complicated Process: The complex steps and obscure files might prove tricky and challenging for users.
Time-Consuming: It could take a while, making it less suitable for those looking for quick results.
Tech Skills Required: It might not be user-friendly for everyone, suitable only for those tech-savvy.
Wrapping Up
WhatsApp chats can be exported in a number of ways, but the default email method of WhatsApp does not allow you to export all WhatsApp chats simultaneously. Therefore, locally backed up data decryption via WhatsApp Viewer is one possible way to export all at once, but it requires plenty of time and tech knowledge.
On the other hand, ChatMover is a more reliable, simple, and easy-to-use tool that not just gets all chats exported at once, but also enables you to preview and select the chats before exporting.
1-Click Export to PDF: Using this tool, you can export WhatsApp chats to PDF within minutes.
Various File Formats Supported: It exports WhatsApp backups to HTML, PDF, XLS, or CSV format as you like.
Cross-Platform Support: It offers all-in-one WhatsApp features including transfer, backup, restore, and export capabilities.
Fully Compatible It works with all the popular Android & iOS versions, including the newest iOS 17.