Managing WhatsApp conversations and messages is essential for several reasons. It helps to keep your chats organized and easily accessible. It also frees up storage space on your device and can improve the app's overall performance. The WhatsApp delete messages older than 6 months feature allows users to delete messages over six months old.
This guide will show you how to WhatsApp delete messages older than 6 months from your smart device in a few easy steps.
Part 1.

How to Delete Messages Older Than 6 Months on WhatsApp

It's important to note that once a message is deleted, it cannot be retrieved. So before deleting any messages, ensure you want to eliminate them. If a message has been forwarded to multiple people, deleting it will only remove it from your device and the device of the original recipient. It will still be visible to anyone else who received the forwarded message.
1. Enable "Delete For Everyone" Feature
To delete the message, you must select the specific message's precise date and time stamp.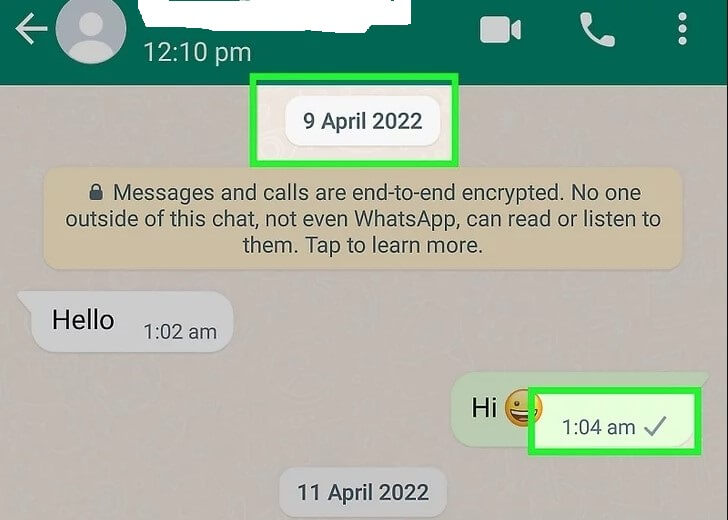 Now you will need to disconnect the internet from your smart device.
Clear the WhatsApp from the recent application tab.
Now tap and hold the WhatsApp icon and go to the App Info section.
In the App info section, Force Stop the application.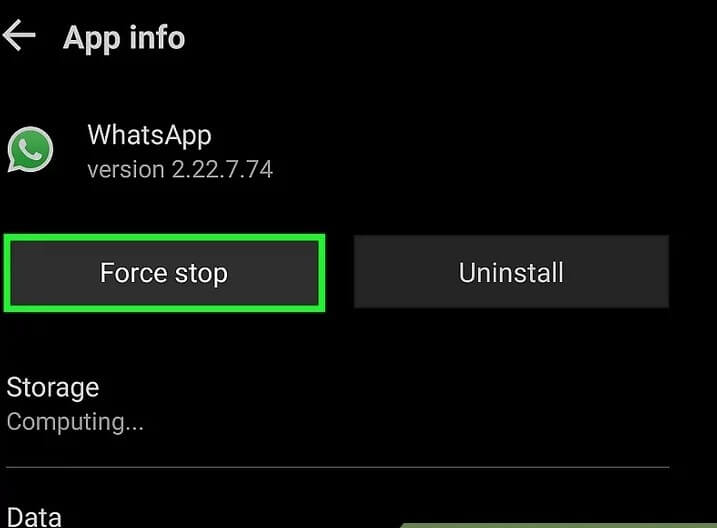 Now turn off the Auto time & date from settings.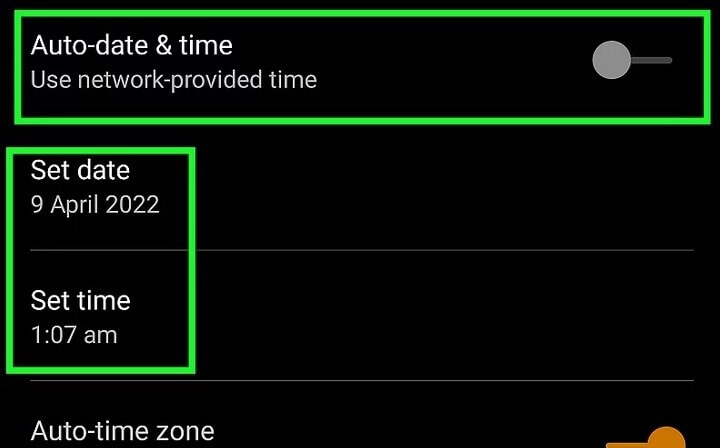 Launch WhatsApp and go to the selected message you want to delete.
Tap and hold a message, and the "Delete" option will pop up on your screen.
From here, select "Delete message for everyone," and from the settings menu, turn on the "Automatic date and time.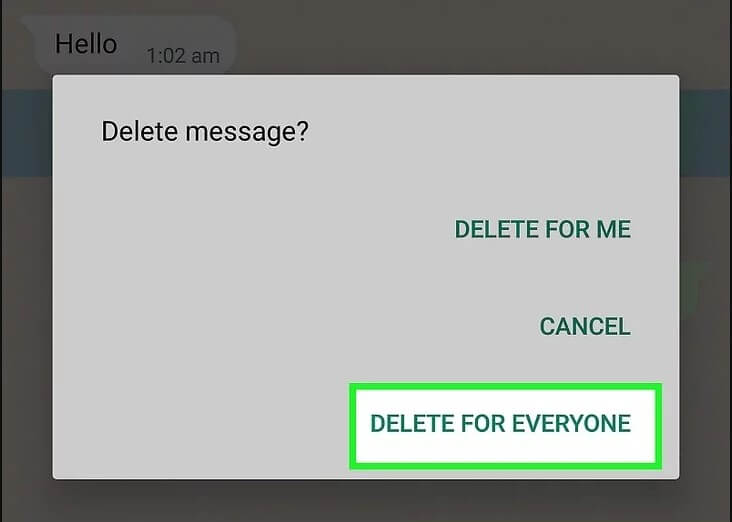 Now connect your device to the internet and re-launch WhatsApp.
2. Enable "Delete Messages Older Than 6 Months" Feature
For WhatsApp to delete messages older than 6 months, you can use the "Delete for Everyone" feature. This feature allows you to delete a message from your device and the recipient's device. However, this process must be repeated for each message you want to delete. This can be time-consuming if you have many messages to delete.
But to save time, you can use WhatsApp "Delete Messages Older Than 6 Months" feature. This feature can be enabled by going to "Settings" > "Storage and data" > "Manage storage" > "Settings" (gear icon) > "Storage settings" > "Delete messages older than 6 months".
Once enabled, all messages older than 6 months will be automatically deleted from your chats. This can help keep your chat history organized and prevent clutter from building up.
Here are Tips for WhatsApp Chat
Archive chats instead of deleting them.
Use the 'Star' feature to mark important messages.
Enable chat backups to ensure that you can retrieve deleted messages.
Double-check before deleting any messages or chats.
Lock WhatsApp or specific chats using a third-party app for extra security.
The Best WhatsApp Management Tool
Transfer, backup, restore, export, all in one.
100% secure & success, and unlimited storage.
Part 2.

How to Retrieve Deleted WhatsApp Messages

If accidentally you deleted WhatsApp chat, then don't need to get puzzled. There's always a way to recover the lost data, but depending upon the nature of your data, the process can be time taking. Below we are going to share some ways through which you can recover your lost chat.
1. Uninstall and Reinstall WhatsApp
If you've deleted a message and want to retrieve it, the first step is to uninstall WhatsApp and reinstall it. On the reinstallation of WhatsApp, you will be asked to restore your previous chat. If you will allow the WhatsApp it will start retrieving the old data and chat backup from the linked cloud storage
2. Restore from A Backup
If the above step does not work, restore your messages from a backup. To do this, go to WhatsApp Settings and scroll down to the "Chat" section click on it will ask you to link a google account for your chat backup. Furthermore, you can also restore the old chat from the "Restore" tab below the "Chat Backup".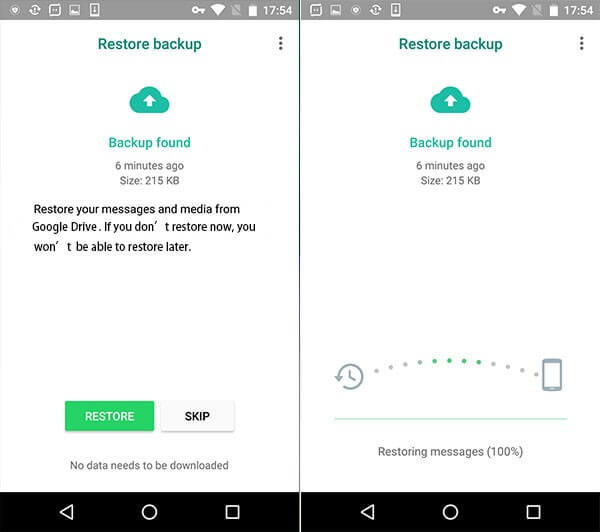 3. Use A Third-Party App
If none of the above methods work, you can try using a third-party app to retrieve your deleted WhatsApp messages or transfer your WhatsApp data. There are several apps available for both Android and iOS devices that claim to be able to recover deleted WhatsApp messages. However, be cautious when using these apps as they may not always be reliable or safe.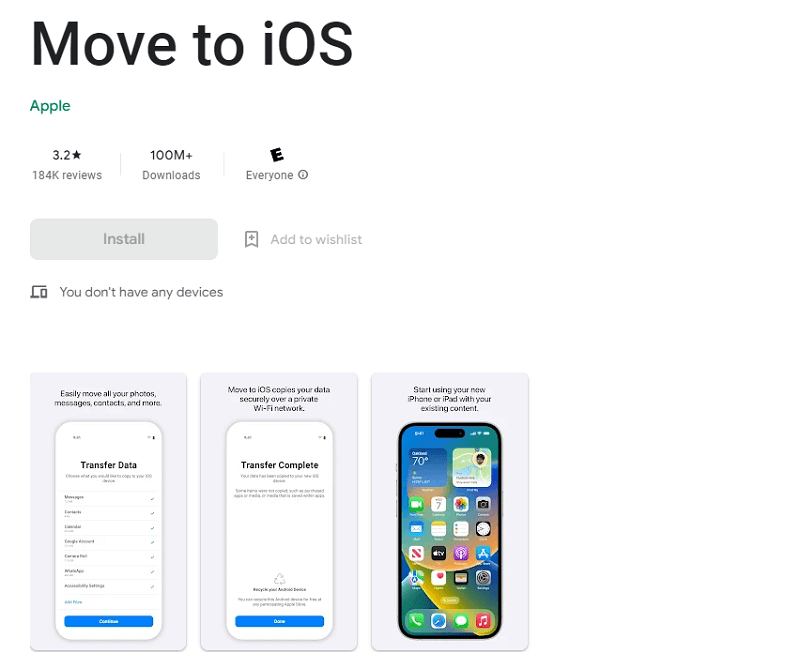 Part 3.

Best Practices for Managing Your WhatsApp Messages - UnicTool ChatMover

Managing your WhatsApp messages effectively can save you time and make staying on top of essential conversations easier.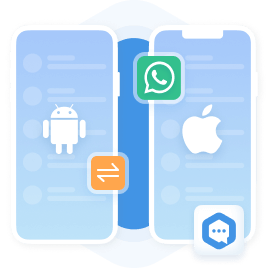 All-in-one WhatsApp Tool
Transfer WhatsApp from Android to iPhone without Data Loss
Back up WhatsApp on Android & iPhone to computer free.
Restore WhatsApp backup from Google Drive to iPhone.
Export WhatsApp backup to HTML, PDF and CSV/XLS.
Keep Your Chats Organized – Use the search bar to find specific messages or chats quickly. You can archive chats you don't need to access often and create custom labels to group related chats together.
Use The 'Mark as Read' Feature – If you don't have time to read a message immediately, you can mark it as read so you don't forget about it later. This is particularly useful for group chats where messages can quickly pile up.
Mute Noisy Groups – If you're part of a group chat that's particularly noisy, you can mute notifications for a specific period. This way, you can focus on essential chats without being constantly interrupted by irrelevant messages.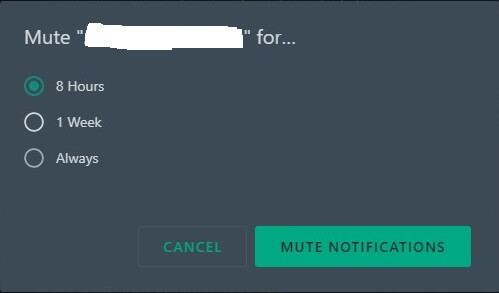 Use WhatsApp Web – If you're working on a computer, you can use WhatsApp Web to access your chats without having to switch between your phone and computer.
Avoid Sending Too Many Messages – While WhatsApp can be a convenient communication method, sending too many messages can be overwhelming. They may lead to important messages getting lost in the clutter.
What Are WhatsApp's Archiving and Backup Features?
WhatsApp's archiving feature allows you to hide specific chats from your main chat list without deleting them. When you archive a chat, it will disappear from your main chat list, but you can still access it later by tapping the "Archived Chats" option at the bottom.
On the other hand, WhatsApp's backup feature allows you to back up your chats to the cloud. By default, WhatsApp creates a daily backup of your chats, but you can also create backups manually or adjust the backup frequency in the settings. WhatsApp's backup feature is helpful if you lose your device or accidentally delete your chats, as you can restore them from the backup.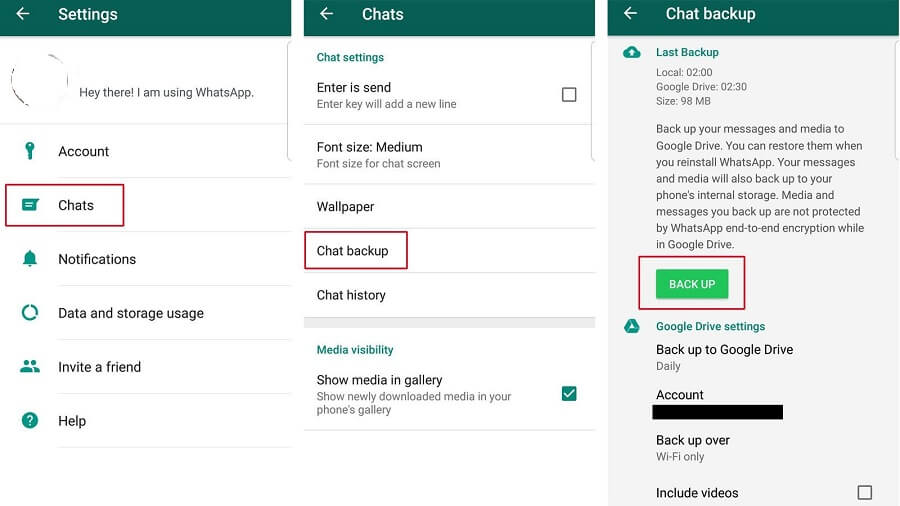 Conclusion
In this guide, we have shared some tricks to help you delete your old WhatsApp messages. We also have shared a few tricks to recover the accidentally deleted chat.
If this guide helps you, it might also be helpful for others. So remember to share valuable information with others.
Worried about losing WhatsApp data or running out of storage for backups? Meet ChatMover! The ultimate magic tool for data transfer, backup, recovery, and export. Simple operation, unlimited backup space – give it a try now and bid farewell to your worries!