Ever find yourself frustrated with your iPhone GPS accuracy? You're not alone. It seems like issues only happen when you need the GPS to work for something important.
A common complaint among iPhone users is that their GPS seems to be inaccurate. Is this a problem with the phone, or is it just an annoyance? In this blog, we'll explore the problems and fixes regarding iPhone GPS accuracy issues. Let's get on with it.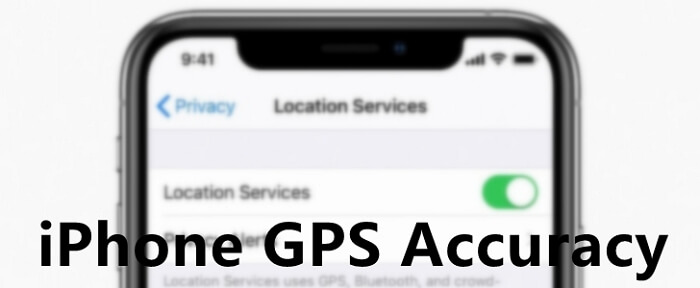 Part 1.

iPhone's Location Services & GPS Accuracy

As an iPhone owner, you'd surely want to learn more about how your location services work on your device. What are you allowed to do with GPS information? How accurate is iPhone GPS? These are all questions you may have wondered at one point or another. But now there's no need to worry! We're here to help you understand iPhone's location services and GPS accuracy in a better way.

So let's assume you have a brand new iPhone and want to find out how accurate the GPS is. Well, without going too far into technical details, let's just briefly say that it can be inaccurate at times. The answer to this question can be complicated because there are so many factors involved in determining how accurate your phone's GPS is at any given time.

As you'll see below, some factors include signal strength and satellite visibility tend to affect iPhone GPS accuracy. Still, there are also other things which come into play when working out just how accurate your location data is - like weather conditions and even how fast you're moving.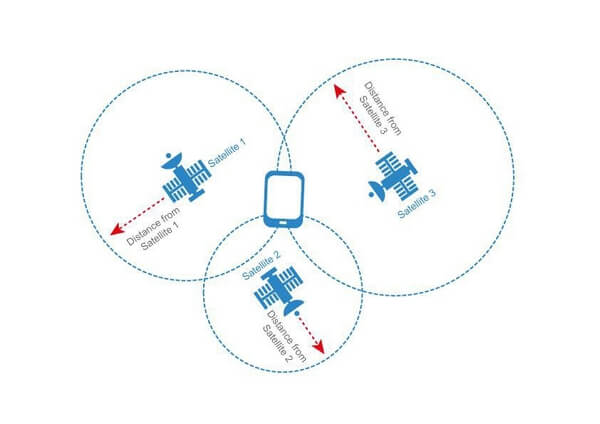 When it comes to numbers, iPhone GPS accuracy can be 0.28% of the actual distance covered or deviation from the precise location when there's no hindrance or issues. It can be as much as 7% off from the actual distance or location in other cases.
Part 2.

Why Is iPhone GPS Inaccurate?

Is your iPhone telling you that some place you are looking for is right in front of you, but you can't find it at all? Many people have been frustrated by similar GPS  inaccuracy of their iPhones and don't know why. Here are some possible reasons.
1

iPhone GPS service being turned off. The very first reason why the location accuracy issue will occur is that you may have turned off iPhone's GPS services completely.

2

Date & time issues. Secondly, your Apple device may have wrong date and time settings. That is to say, your device may not synchronize the date with the server correctly, showing the 'location not available' or iPhone GPS inaccuracy error.

3

Power or connection issue. Suppose you are trying to access your iPhone's location remotely. In that case, you may not be able to fetch accurate location data if the device is not turned on or isn't connected to a stable Internet connection through Wi-Fi or any cellular network.

4

Hardware & software issues. It may be possible that your iPhone is outdated or the latest iOS version has not been installed. Both of the two problems, along with any random hardware and software glitches, may hamper the use of your device's location services, thereby decreasing its GPS accuracy.
Part 3.

How to Improve iPhone GPS Accuracy?

The methods I discuss below will help you fix the iPhone GPS inaccuracy error in the shortest time possible. This information can come in handy when traveling abroad or even just walking around town with your phone in hand. Let's begin without further ado.
1. Restart GPS & Location Services
Ensure that your location detection and GPS services have been turned on. If the GPS feature has already been turned on, disable it first, and enable it again. To do it:
1. Open Settings on the device and go to Privacy.
2. Check if the Location Services is on. If it is already turned on, turn it off and back on again using the toggle button . If it is off, then just turn it on.
2. Check Your Internet Connection
Once you have made sure that iPhone's GPS has been enabled, check your Internet connectivity. The location services may not be available on your device because it does not have any Internet access.
Turn your mobile data or the Wi-Fi off and on again from your settings and check if your device has enough signal strength.  Also, toggle the airplane mode off and then back on again.
3. Ensure Correct Date & Time
1. Go to the Settings and select General.
2. Go to Date & Time now. Toggle the bar next to Set Automatically on.
4. Resolve the Hardware & Software Issues
If your phone is facing any hardware or software glitches, it may hinder the location services and GPS accuracy on your device. Make sure that you have the latest iOS version. Also, check for any physical damages of your iPhone.
If the issue persists, restart your device. It may help resolve some unknown problems related to software glitches.
Bonus:

How to Change iPhone GPS Location Easily?

Now that you've hopefully resolved your iPhone GPS accuracy issue, it's time to know how you can change your location conveniently in just a few clicks and without anybody else knowing about it. Maybe you want to fake location so that you can match with more users on dating apps, maybe you want to spoof location to get ahead in location-based games faster, or maybe you are just seeking to hide your real location from those who are tracking you. Whatever the reason is, changing iPhone GPS location is nothing complicated – as long as you have the best tool TailorGo.

With the professional location changer TailorGo, faking your location just takes 3 simple steps. You can "travel" to anywhere you want in the world without even moving at all. Here's some extraordinary features this mind-blowing app have: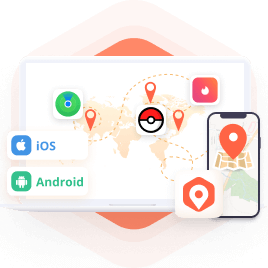 Spoof Your Location in Mobile Game Pokémon GO
Change your GPS location with 3 steps.
Simulate GPS movement naturally along the customized routes and with set speed.
Work with various apps: Pokémon GO, Grindr, Tinder, Twitter, etc.
Compatible with all iOS devices, including iPhone 13/12.
Support most Android devices (Windows version only).
100% safe from risks and virus.
Free trial available for every user.
1

Download, install and launch TailorGo on your computer. Get your device connected, then click the "Get Started" button to begin.

2

There are 3 different modes: Teleport Mode, Two-Spot Mode and Multi-Spot Mode. To simply change location, choose the Teleport Mode and select the destination. To simulate GPS movement, choose either Two-Spot Mode or Multi-Spot Mode, then plan a route.

3

Your location will be changed easily; or the movement you planned will be completed smoothly.
Conclusion
It's not uncommon for users to report that their iPhone GPS is inaccurate. But with the help of these tips and tricks that we have mentioned above, you should be able to set it right. You can even fake your iPhone location with this fantastic GPS spoofing app TailorGo to have fun with your friends and have peace of mind knowing that your location data is safe and hidden from irrelevant people.