With the pandemic locking up everyone in their homes, it was more than challenging to carry out day-to-day professional tasks such as conducting a meeting or holding conferences. However, with the launch of meeting applications, the process became somewhat easier to hold meetings. With the wide array of meeting app options available to us now, Google Meet is definitely among the top choices.
Did you know that you could change your voice while being in a meeting on Google Meet? Do you want to know about some of the best voice changers for Google Meet? In this article, you can go through some of the most renowned and most-downloaded software on the Internet.
Continue to read this post ahead to identify 5 useful Google meet voice changer and Google Voice 2022.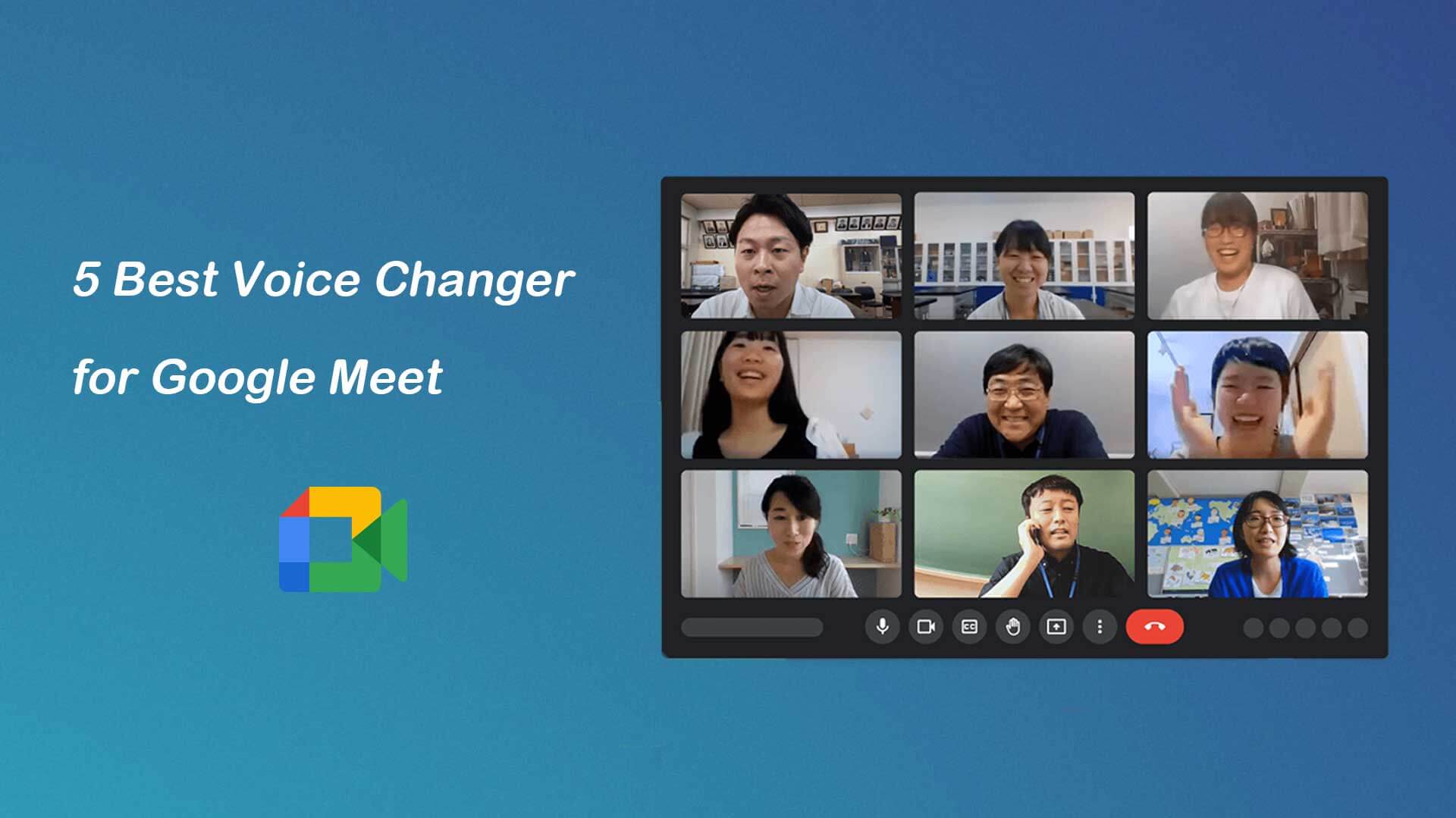 Part 1.

Voice Changer for Google Meet PC

Voice Modulators, often known as Voice Changers, are software programs or equipment that can change the format, pitch, and tone of the incoming voice. Through this app, you can morph, cut, record, or mix different voices.

Using it in software, such as Google Meet and Google Voice, can help users interact with more fun and features. Google Meet is a popular platform for online group calls. How exciting will it be to speak with an anonymous voice on Google Meet? Let's talk about voice changers Google Meet.
1. UnicTool MagicVox
To add sounds, go no further than UnicTool MagicVox. The UnicTool MagicVox is an application that allows users to change their voices in real-time meeting, avalailable on Windows and Mac. Its purpose is to provide a fun method to change your voice during voice chat in a game or application like Google Meet.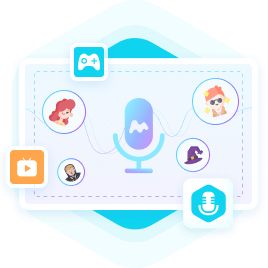 A Real-Time Voice Changer
For Online Meeting like Google Meet, Zoom, Microsoft Teams, and vocal memes double the enjoyment.
MagicVox includes over 400 sound effects as well as 125 speech filters.
Assign speech and sound to activate them instantly without disrupting or disturbing the audio.
You may easily import your MP3 or WAV audio files. It allows you to create your own customized soundboard.
New sound effects are added every month.
Tutorial to Use Voice Changer on Google Meet
1

Download, install, and then run the appropriate voice changer program. Complete input and output settings on its settings interface.

2

In Google Meet, click Setting- Audio- Microphone and set Voice Changer Virtual Audio Device (WDM) as your default microphone.

3

Lauch MagicVox, select the voice filters you like and set keybing for the soundboard you want to use.

4

Enjoy the new experience on online meeting.
It is a fantastic and perfect soundboard for Windows users. You may create and enjoy online meeting experiences with this MagicVox.
2. Voicemod
Voicemod attracts a lot of attention because of its welcoming and intuitive design. It also has a sound filter library that you may use at any moment and in real-time Google Meeting. It is one of the perfect options as a voice changer for Google Meet.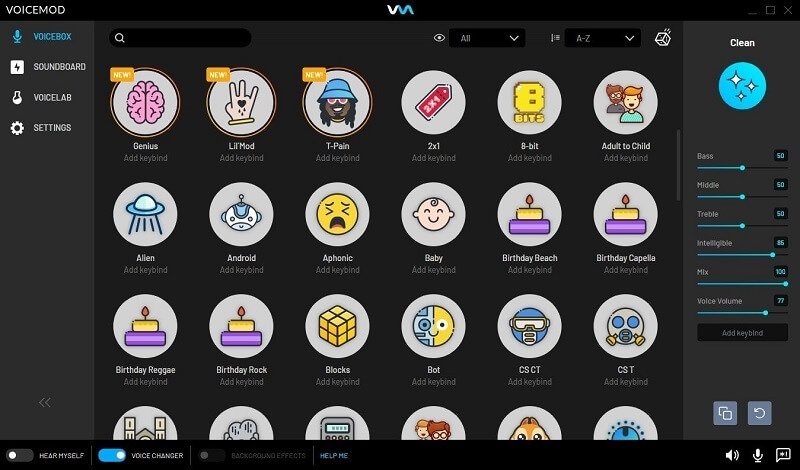 Key Features:
The tool is powerful enough to change your voice with various voice filters.
It works with Windows 7, 8, 8.1, and 10. Currently not available on Mac.
Stream Deck and Streamlabs OBS are both readily integrated. It takes less than a minute to complete the integration.
Simple and easy interface.
Every gaming and communication, desktop software that uses Voicemod gets real-time voice changing with customized sound effects.
Voicemod allows you to experiment with various voice filters. Many voices have background effects that may be turned on and off to enhance the meeting experience. Want to take it a step further? Check out the software and try creating your own customized voice with VoiceLab on the Paid Subscription.
3. MorphVOX Voice Changer
MorphVOX is the best voice changer for Google Meet. It helps you have a better experience and changes the quality of your voice's tone and pitch with much accuracy. It offers several sound effects that change and affect your voice. For instance, male, female, robot, kid, etc, sounds it is interesting to used on online Meeting.
This Google Meet voice generator is installed at the system level. It also implies that MorphVOX is compatible with any VoIP platform or online Chat like Google Voice that employs a microphone. So, whether you want to utilize MorphVOX voice changer on Google Meet or Google Voice, you'll never be disappointed. Alien, Atari, Fast Mutation, and other voices are available with the free version.
MorphVOX, pro options for changing voice than the other Google Meet voice changers on our list. If you're looking forward to using powerful voice changing software, then it is the best option for you!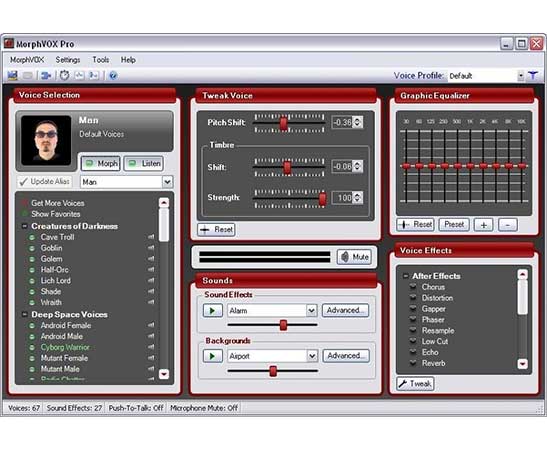 Key Features:
The voice changer is fantastic since it has excellent features. Sound effects and voices are also included.
This software is simple to connect with chat applications and online meeting.
It includes speech and sound effects with variations.
Customize mouse and joystick's functions.
Make some stunning sound effects to entertain your friends online.
MorphVoX Junior, a free tool, and MorphVoX, the premium version, are available for download. You can use background music to enhance your enjoyment while playing online games, interacting with friends, or chatting on different apps.
Part 2.

Voice Changer for Google Meet Extension

Clownfish is one of the most widely used voice changers for the Google Meet extension. If you are looking for a voice changer for Chromebook, then Clownfish would be a good choice. It has been downloaded by millions of users worldwide, especially gamers and live-streamers. It can run and change any sound in the background using the microphone. It is quite easy to set up, and we highly recommend it for different activities, such as calling friends on Google Voice, playing games, and others.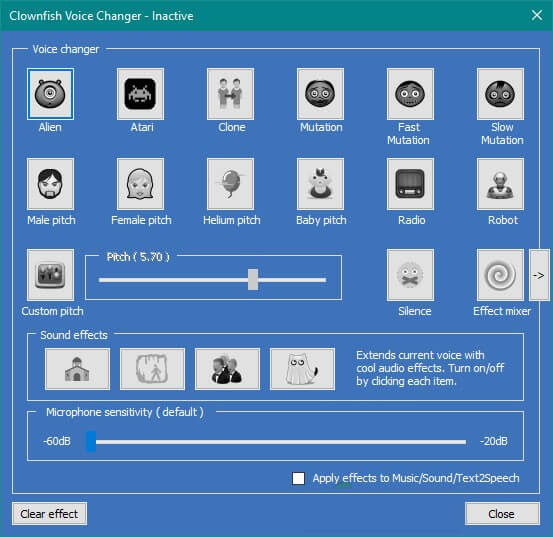 Key Features:
The voice changer has a lot of unique effects to choose from. Male pitch, female pitch, helium, custom pitch, baby, alien, Atari, etc.
Clownfish for Chrome works on a variety of devices. It comes in both 32-bit and 64-bit versions.
It is pretty simple to use.
Clownfish Voice Changer also allows you to convert Text to Speech voice.
2. Celebrity Voice Changer
The only software that employs deep learning technology to turn your voice into that of a celebrity . It is powered by Voice AI and is compatible with both iOS and Android phones. With this application, you can instantly change your voice tone to that of other celebrities without having any other complicated voice tuner programs.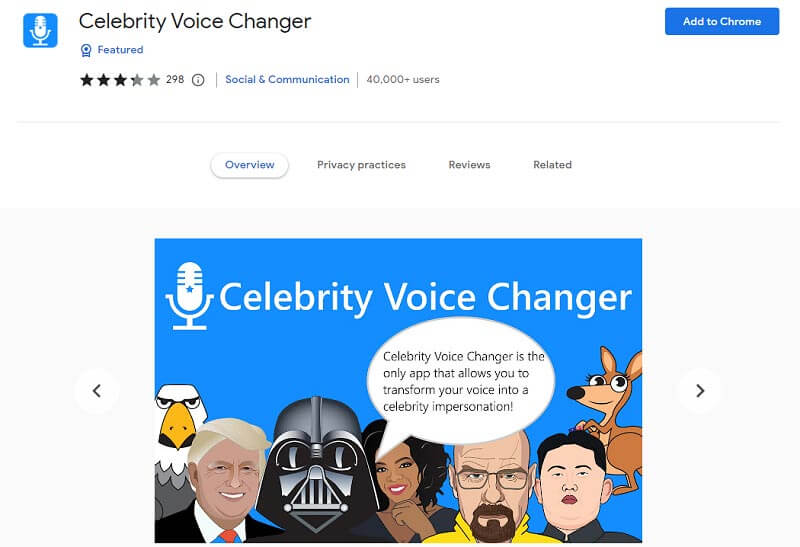 Key Features:
It offers a simple interface
Several different sound effects, such as celebrity voices, gesture sounds, and many more.
It is pretty simple to use.
Talk like Celebrity on Online Google Meeting.
Experience:
"While using MagicVox Voice Changer and Celebrity Voice Changer, it was great fun and excitement, especially when talking to friends or group meetings online. The interface for both applications is user-friendly, and you can easily navigate to reach up to your saved file".
Conclusion
A voice changer for Google Meet makes your meeting memorable and enjoyable. With this app, you can work out different activities, such as voice changeovers, pranking friends, or while playing games online. Along with it, there are several sound effects, such as male, female, kid, robot, clap, hush, punch, and many more.
If you really want to opt for voice-changing software, then go for UnicTool MagicVox. This software offers a compact interface, numerous sound effects, a customized soundboard, and many more features. Moreover, it is one of the best options for group meetings on apps like Google Meet, Skype, Google Voice and others. Try it out and enjoy!