There is hardly a thriller junky that isn't a fan of the Scream franchise and the ever-popular Ghostface. While this fictional character still haunts the dream of many, you can now scare anyone in Halloween by imitating Ghostface voice with a voice changer. Now how do you do that? By using a Scream Ghostface voice changer, of course!
Thanks to innovative technology, there are numerous Ghostface voice changers available. We have made a list of the top 5 Ghostface voice changer apps you can use to trick your friends on Halloween! Read further below to know more.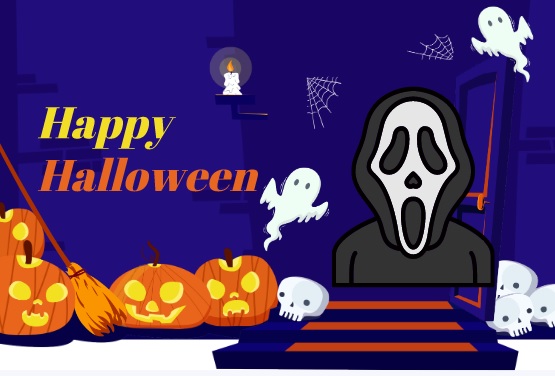 Part 1.

Best Ghostface Voice Changer for Voice Changer & Text to Speech

Imitate the voice of your favorite thriller movie character like Ghostface by using any of the voice-changing apps below:

Let's start our list with the best scary voice changer these days. MagicVox that offers so much in just one app. Not only does it allow you to mimic Ghostface's voice, but the app features over two hundred voice filters for you to choose from. You can modify and tune your voice however way you want and have fun in more exciting ways!

Whether it is to prank someone or use Ghostface voice while playing games, MagicVox Scream Ghostface Voice Changer has it all figured out!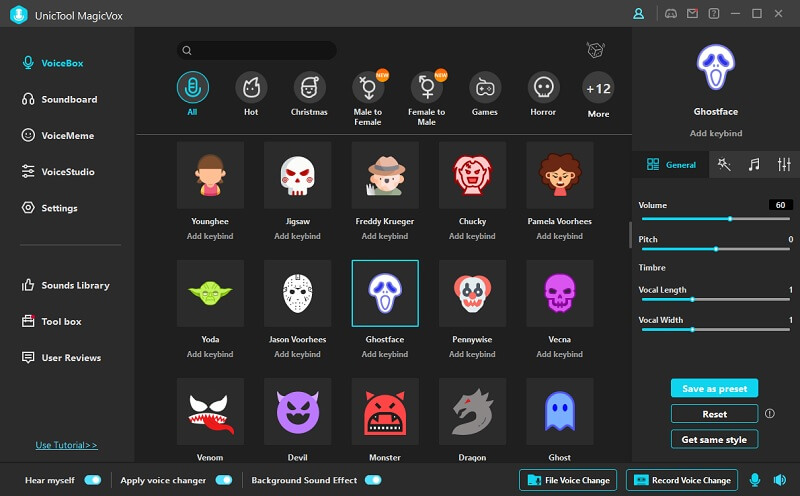 Pros
Hotkey control for the playback of voice and sound effects.
It supports Windows and Mac, including Widows 11 and MacOS while the most voice changers don't support.
It comes with 600+ sound effects and voice memes, like suspense and creepy sounds.
The newly added AI clone function allows you to imitate the voices of many celebrities in various games or live broadcasts, such as Joe Biden
Cons
It;s a new product in the market.
Another widely popular voice-changing app is Voicemod. This app has made its way to one of the best very quickly. Thanks to Voicemod, you can now change your voice to Ghostface's while chatting, during a video call, playing video games, or on any other social media app!
Voicemod has given an official guide on how to set a Ghostface voice filter, you can set your own custom Ghostface voice by adjusting the voice parameters on Voicelab, but first, you need to buy the pro version of Voicemod.
Pros
Access to many premium features in the free trial
You can find many Scary voice filter shared by users.
Safe and easy to use
Cons
It can take memory space in your devices
The best online ghost face voice changer are those that do not require you to use an id or password to log in. One of those is LingoJam! This online scary voice changer has made its way to our list because of its user-friendly features.
You can select the scary voice filter and then change the pitch and speed to get a voice like Ghostface. You can record and share your voice on different platform, it is very suitable to use on Halloween.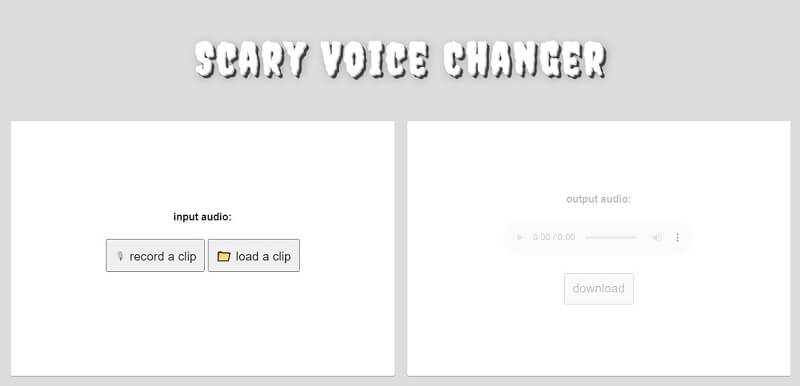 Key Features
This voice changer is best known for changing your voice to that of the opposite gender. Here are some of its features due to which it is so widely popular:
Free for Everyone: LingoJam doesn't have a paid version, so it is easily accessible. Avail this lifetime opportunity to convert your audios in a way you want.
Change Your Voice at Whichever Pitch You Want: If your main concern is changing your voice's pitch, then this is just the site for it!
Pros
It is easily accessible to everyone around the world
It is very easy to use
If you are looking for an app specializing in Ghostface and other scary voices only, then look no more. Say hello to the Scary voice changer app! The other voice changer apps mentioned in our list feature all sorts of voice filters and sound effects. However, this one only allows you to mimic scary voices, ghostface voice and is for Android only.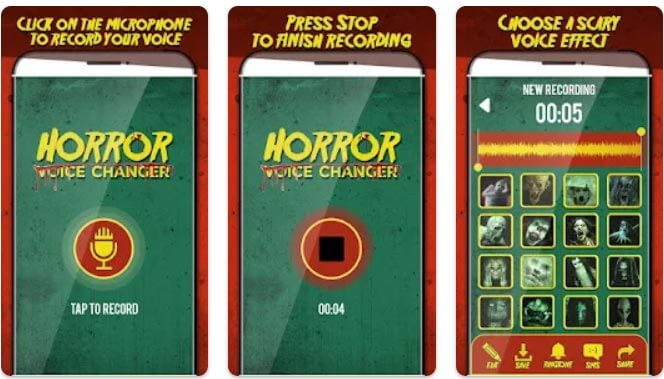 Key Features
Want to know why so many users love this app? Keep reading to find out!
High-Quality Sound Effects: Scary voices are prone to sound fake, but not here. All the voice filters sound authentic and hence will make you prank your friends in a more fun way!
Doesn't Take Up Much Space: Voice changing software's usually take adequate space on your hard disk but this application ensures smooth functionality even by acquiring a very little storage on your device.
Pros
It lets you transform your voice into any scary voice you want
Easy interface to record your voice in
Cons
The app only allows you to record your scary voice and nothing else
For iOS users out there, here is the best Ghostface voice changer app for iPhone, which you can record your voice into any scary one you like. The scary voice changer recorder launched not too long ago. It has made itself home on many iOS devices out there.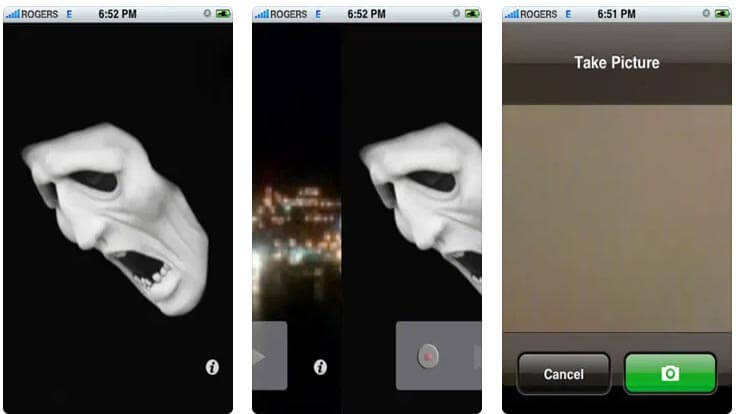 Key Features
Find out some commendable features of this amazing app.
Easily Manageable: Voice changer apps can sometimes be challenging to understand. It comes with the user friendly interface which is easy to comprehend and manage.
True to Its Advertisement: Most apps deceive through your ads, however this one is not in that gang. Even though it has limited features, each one of those performs greatly.
Pros
Great way to pass leisure time
You can easily prank anyone you want
High-quality sound effects
Cons
It has limited features
It only lets you record
The interface is not attractive
Part 2.

How to Sound like Ghostface with MagicVox Ghostface Voice Changer?

Now that you know about the top voice-changing apps, you might be wondering how to get ghostface voice? For that, simply follow the steps below and get your voice altered to give everyone goosebumps.
Step By Step Tutorial
After all this time, all it needed was one app or website to get you the scary voice of your dreams!
1. Download and install the app you have chosen to alter your voice in.
2. Next, you must set your voice changer's input and output device settings. First, open the app and set it up according to the instructions. Then go to Settings and set your real microphone as the input device and headphones as the output device.

3. Out of all the steps, this one is the most important. You must set the voice changer visual audio device (WDM) as the default input device.
4. After doing that, simply choose the voice filter of your choice.

5. Get ready to prank your friends or use Ghostface's voice while playing games or chatting!
Customize Your Voice to Make It More Like Ghostface
If you are using MagicVox, then you can get the privilege of customizing your voice to make it sound more like Ghostface. All you need to do is click on 'VoiceStudio' on MagicVox. If you are using Voicemod, just go to VoiceLab and start customizing as we will discuss below.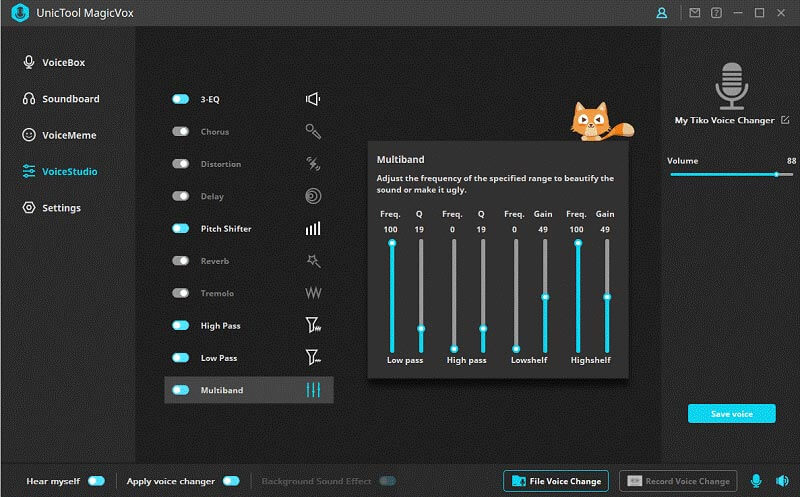 There you'll see many features that can alter your voice. From changing the pitch of your voice to enhancing it, you can create the perfect Ghostface voice. Try getting your hands on the high pass and low pass options to make your voice as authentic as possible.
Apart from all this, the way you record your voice matters too. So a tip will be to try speaking in a deep voice with a low pitch!
Part 3.

FAQs about Ghostface Voice Changer
What is the Ghostface Voice Changer?
The Ghostface Voice Changer is a tool or app that alters your voice to mimic the famous horror movie character from the "Scream" franchise.
How does it work?
Using advanced voice processing technology, the Ghostface Voice Changer modifies your voice's pitch and tone to replicate the eerie and menacing sound of Ghostface.
Is it compatible with different devices?
Yes, the Ghostface Voice Changer is designed to work with various devices, including smartphones, PCs, and gaming consoles, and is compatible with popular communication apps and gaming platforms.
Conclusion
Who knew changing your voice to sound like Ghostface was this easy? Now not only can you mimic Ghostface voice, but you can also do so many fun activities with it! The voice of Ghostface is enough to send chills down anyone's spine.
You might have figured out that apart from all the ghost face voice changers. MagicVox ghostface voice changer is the best option to choose. It has innovative features like the VoiceStudio and countless more to give you limitless opportunities to create fun and scary voices!
Free download below to enjoy the best ghostface voice changer!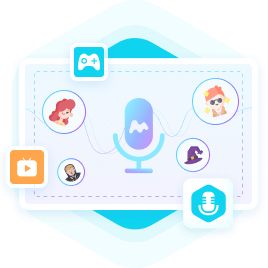 A Real-Time Voice Changer
It Can Be Used On Any Platform: Whether it is to play games or interact with someone online, MagicVox is compatible with nearly every social media app and website.
It Features Background Sound Effects as Well: With this trait, MagicVox became ten times cooler! Along with altering your voice, you can also add background sound effects.
You Can Customize Your Voice: Having the voice of your dreams sounds unrealistic, but not when MagicVox is in the picture.