Have you ever tricked any of your friends or family members online, disguising yourself like a stranger who knows much about them for some uncanny reason? Prank calls are great for showering colors of humor and laughter on our busy and monochromatic lifestyles.
So, let's know about the top 10 real-time voice changer app individually!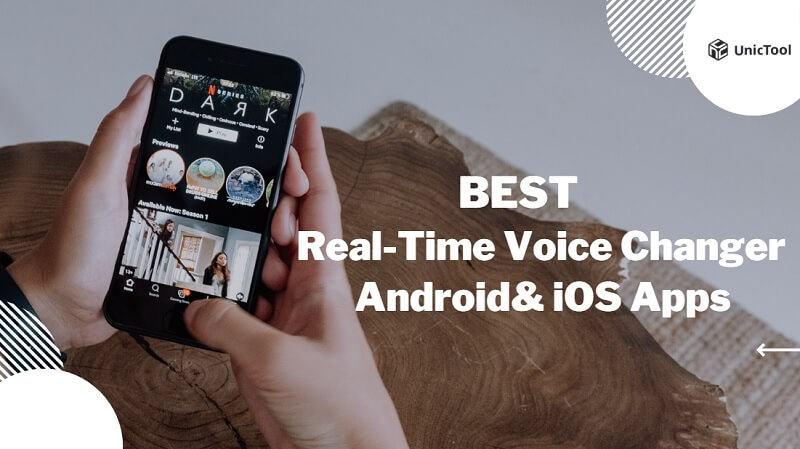 Part 1. Best Real-time Voice Changer Android Apps
1. Voice Changer – Voice Effects & Voice Changer:
Your telephonic conversations with your friends will be more exciting and weird with Voice Changer – Voice Effects & Voice Changer app since this smartphone application provides plenty of choices. For example, this mobile app lets you change your voice from male to female and female to male. Besides, this real-time voice changer app even comprises galore of other options like a baby boy, little girl, ghost, chipmunk, and more. Using this app, you can record audio and change voices from existing audio files. Besides, the app has also given facilities to adjust voices per two different parameters. In PlayStore, it owns 4.5 stars out of 5.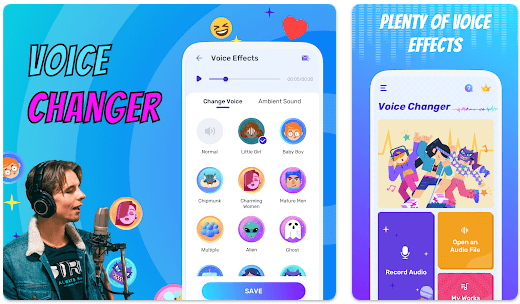 Key Features
Supports pre-recorded audio files along with the in-app audio recording
Multiple voices and ambient sound options are available
Allows users to make adjustments based on voice levels and clarity
Supported Devices: Android 5.1 and above.
Price: Free Download, In-app purchases
2. Real-Time Voice Changer Lite
Real-Time Voice Changer Lite allows people to record them in different voices, providing additional sound effects in the backdrop. You can also listen to the recording with your earpiece at the recording time. In addition, you can share content and recordings with your friends and relatives. Though users keep this real-time voice changer in the third position after tallying the app's user experience with others, its ratings are moderated according to their experiences.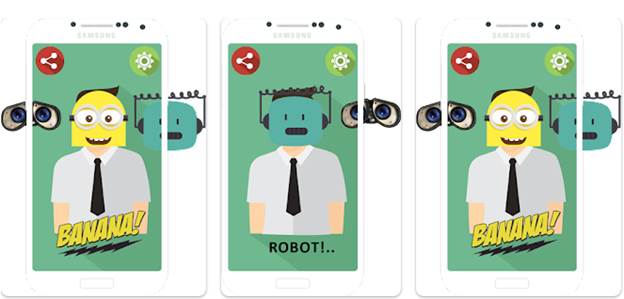 Key Features
Record whatever you speak, modulate it with a new accent, and share the content with your friend
Supports a headset, Bluetooth, and airplay output devices
Supported Devices: Android and iOS
Price: Free, offers in-app purchases.
3. VoiceFX
Many gamers like to interact with their gaming buddies anonymously. Hence, why should their voices sound like their own? VoiceFx says a big no to this question, proffering over 40 different voice options applicable in real-time. You can even do video callings with face filters, and recorded videos are directly sharable from this real-time voice changer. Hence, let this easy-to-use app be right beneath this list's prior addition.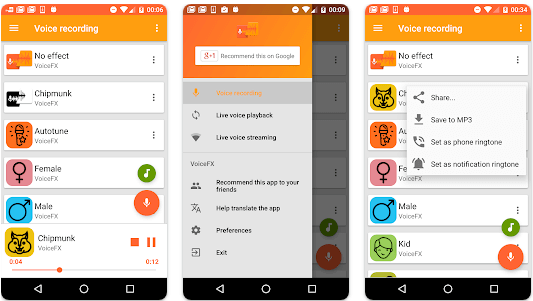 Key Features
Over 40 different voice options are obtainable from the app.
Supports video calling with face filtering options.
Recorded videos can be shared through this mobile app.
Supported Devices: iOS
Price: Free
4. Voice Changer Prank Calls
Turn your Android device into a live voice changer app to fool your nearer ones where people prefer it as the top-rated one. It is a powerful tool for recording your voice in different voices like male, female, terrestrial creatures, and so on. You can record and share the audio with your friends through Voice Changer Prank Call. The ratings are pretty good, forcing it to stand in the fourth position with moderate features and user experiences.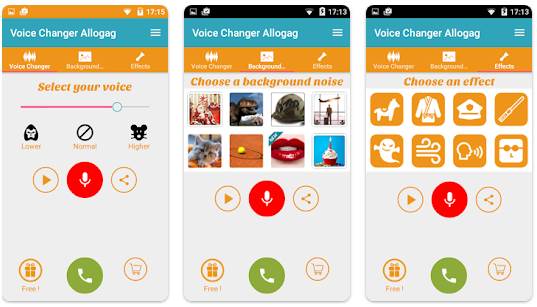 Key Features
Applies 12 band equalizers to tune the tone, giving background or a sound effect to your voice
Infusion of Darth Vader that creates 11 distinctive voice effects
Provides a live microphone with 15 reverb effects, polishing your voice beautifully, making announcements, vocal exercises, etc
Supported Devices: Android devices
Price: Free but offers a pro version
5. MagicCall- Voice Changer App
People who crave a real-time voice changer can look into the Magic Call app compatible with Android and iOs devices. It is easy to use and comes in different modes and background effects. You can select any voice option from this 3.5-star rated app's prolonged list that has positioned it second in the ranking, considering the quality experience it proffers to the users for crack pranks on their friends.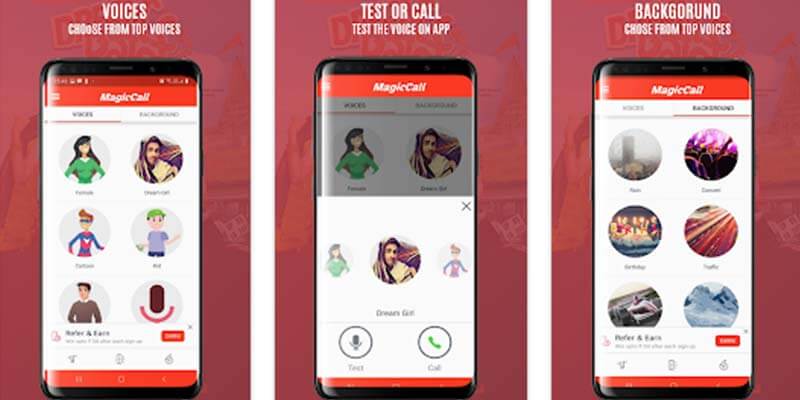 Key Features
Earn points in the call and get free calling minutes at this real-time voice changer app
It comes in free, but accumulating the pro version allows for other significant features and allows making more calls
Switch to a different voice and modulate your voice between the calls
Apply sound emoticons like kisses or claps during a call to alleviate the prank
Supported Devices: Android and iOS
Price: Free and Offers Pro Versions
6. Squeak Voice Changer
Just squeak out your thoughts and let Squeak Voice Changer change your voice the way you want to make your friends go giggling. This real-time voice changer app is, considerably, the most easy-to-use app on this list. Press the record button and speak, apply enjoyable filters, and share them with your friends through WhatsApp, Messenger, and SMS. Bear, Cricket Commentator, Mushroom, and Robot are some of the admired filters of this application. The app possesses 3.8 stars in Google Play Store.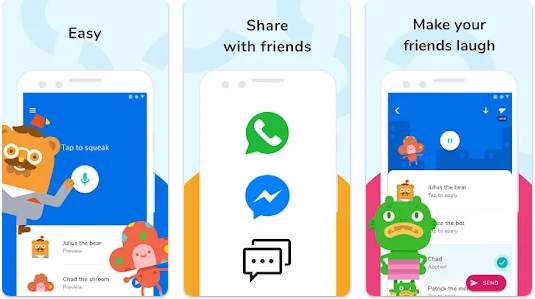 Key Features
Several voice filters are available.
Promoted in-app audio recording.
Users can send the audio files through Whatsapp and Messenger.
Supported Devices: Android 4.3 or above
Price: Free, In-App Purchases range from $0.99 - $1.49 per item.
7. Another Voice Changer (°O°)
Although it sounds like that, Another Voice Changer is too unique than being just another real-time voice changer app. Sleepyhead, party Time, and Ghost are only a few of the numerous voice filters that will help you create entertaining and funny voice messages. Thus, creating voice memes won't be that much thorny with this app on your smartphone. However, one might consider the lack of audio editing options as a possible downside. Hence, we keep this app as the 10th in our listing.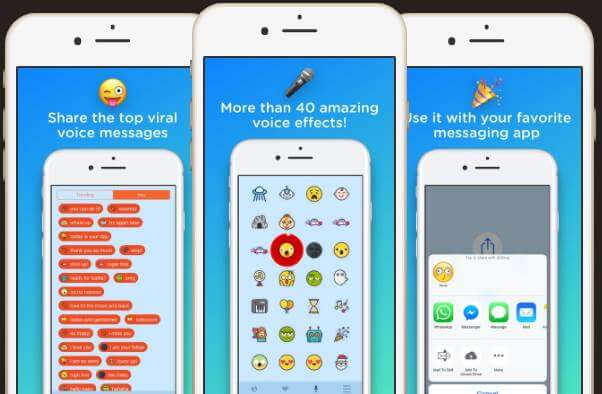 Key Features
It offers over 40 voice filters to create voice messages.
Users can share and save their favorite voice messages.
Permits Whatsapp, Messenger, SMS, and more as sharing methods
Supported Devices: iOS
Price: Free
Part 2. Best Live Voice Changer iOS Apps
1. Voice Changer Plus:
Voice Changer Plus brings you a platter of many more voice options. But, alluringly, it's not only about talking. You can sing anything and make the piece even more special with voice effects from the music band you love. Besides, this live voice changer app can put different layers of voices in previously recorded files. Encouraging optimum user-friendliness, Voice Changer Plus has received a 4.6 rating. Thus, the 6th position would be perfect for this mobile application.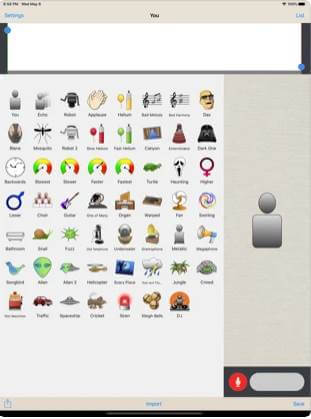 Key Features
Comprises 55 different voice effects and background sounds
Allows insertion of voice layers over prerecorded audio files
Photo sharing is among the premium features
Supported Devices: iOS
Price: Free, In-App Purchases
2. Live Voice Changer- Prank Calls
It is the most renowned real-time voice changer for Android devices that come with great designs and helps in modulating their voices. The downloading process is easy for a layman. Live Voice Changer- Prank calls enable you to make prank calls to your friends and relatives for fun. It is a 4.5-star rated app forcing a better user experience to its customers with technical features and upliftment in design. People would love to download this app on their devices to see its other features.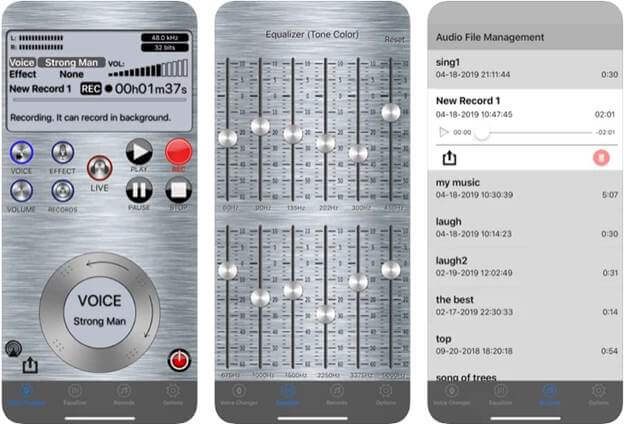 Key Features
User-friendly interface and easy to use
The full version of this app provides voice recording options
Change the voice multiple times at each call
Features 150 prank calls with 25 different effects
Supported Devices: iOS
Price: Free and in-app purchases
3. Call Voice Changer – IntCall
Do you want to stop recording and saving audio files on your phone? With Call Voice Changer – IntCall, you can call your friend and talk with them in different voices. With this app on your phone, you can change the pitch of your voice from low to high only by tapping on a button. In addition, several audio effects like car crashing and dogs barking are also available to make your prank call sound more convincing. All these aspects are ensured and keep the topic of user experience in mind. Hence, this real-time voice changer gained this listing's 7th position and 3.7 stars in Apple App Store.

Key Features
Allows users to make calls with changed voices
Contains sound effects like a car crash, dogs' bark, the birthday chorale, and other funny ones
Permits users to change voice in 5 different pitch options.
Supported Devices: iOS 12.0 or above.
Price: Free, In-App Purchases
Part 3.

The Best Real-time Voice Changer for PC

After recognizing all these reasons to have these applications on your phone, you might feel a dire need to keep a competent one for your PC. Hence, UnicTool introduces MagicVox real-time voice changer to Windows and Mac computer users, keeping the obviousness of such requirements in mind. It's for your computer; therefore, it's much grand. It brings over 200 voice filters before your fingertips, with new ones added with every month's update.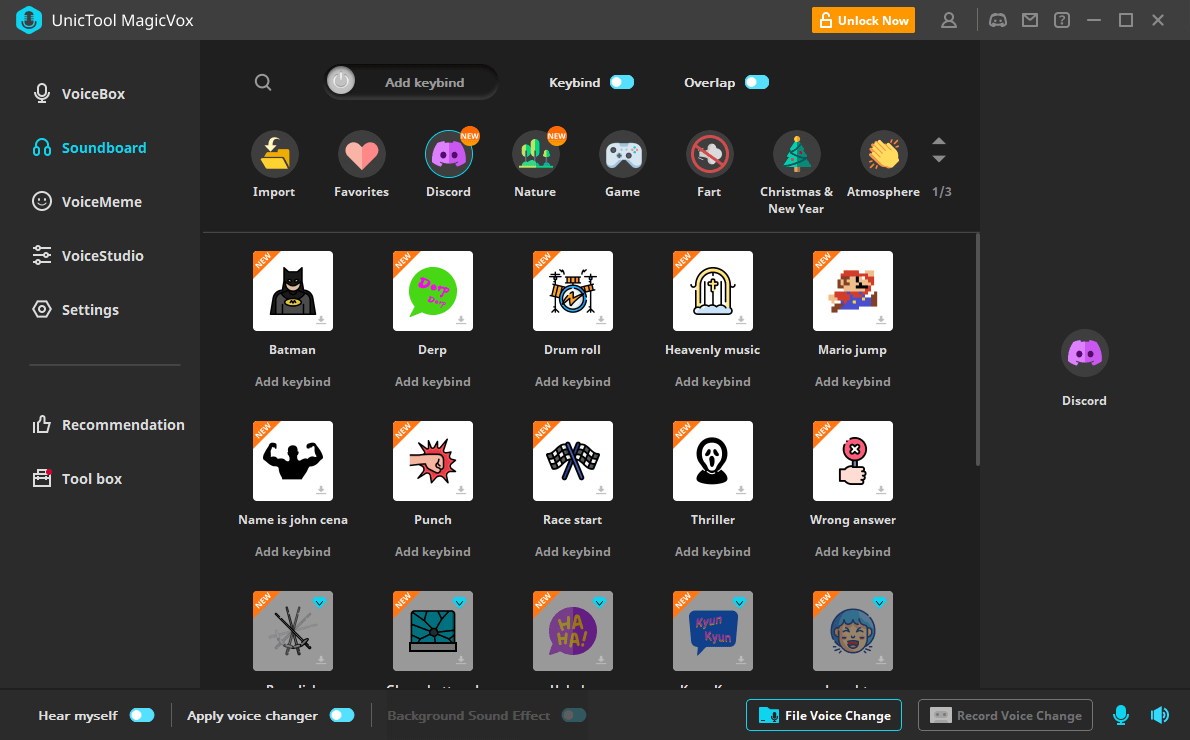 UnicTool's MagicVox is configurable with games like Fortnite, PUBG, and CS: GO, along with other applications like Skype, Zoom, Twitch, XSplit, and more. Moreover, you can create your sound with your soundboard and import audio files in MP3 and WAV formats. In other words, it takes exquisite care of users' appetites concerning voice memes, live streaming, gaming, and discord. Hence, a witty mind will always consider installing it on his computer.
Key Features
It supports real-time voice change on both Mac and Windows systems.
You can use hotkey to fast control voice changing and sound effects.
Change your voice to anyone, including Robot, Ghost, Machine, etc.
Change the pitch, tempo, and other adjustment sound parameters.
Conclusion
These apps have ensured permanent positions in 2022's real-time voice changer mobile apps listing. They are all equally intuitive and convenient to use in the mobile operating systems they are designed for. These apps envelop adequate voice filter options and allow you to make calls or send audio files through multiple methods. Hence, they don't lay any significant reason for not installing in your mobile, primarily when they all encompass the ability to bring heartfelt humor and glee.