Attention all Call of Duty players! Are you looking for the best COD voice changer for the latest version Modern Warfare II released on October 28, 2022? There are lots of voice changers and call of duty AI voice generator available in the market that are being used as in-game voice changers, but many of them are full of glitches and problems.
This made it difficult for the players to choose a reliable voice changer. But, don't worry. Here we are going to present to you some best voice changer for New Call of Duty: Modern Warfare and soundboards that you can use on your PC and mobile.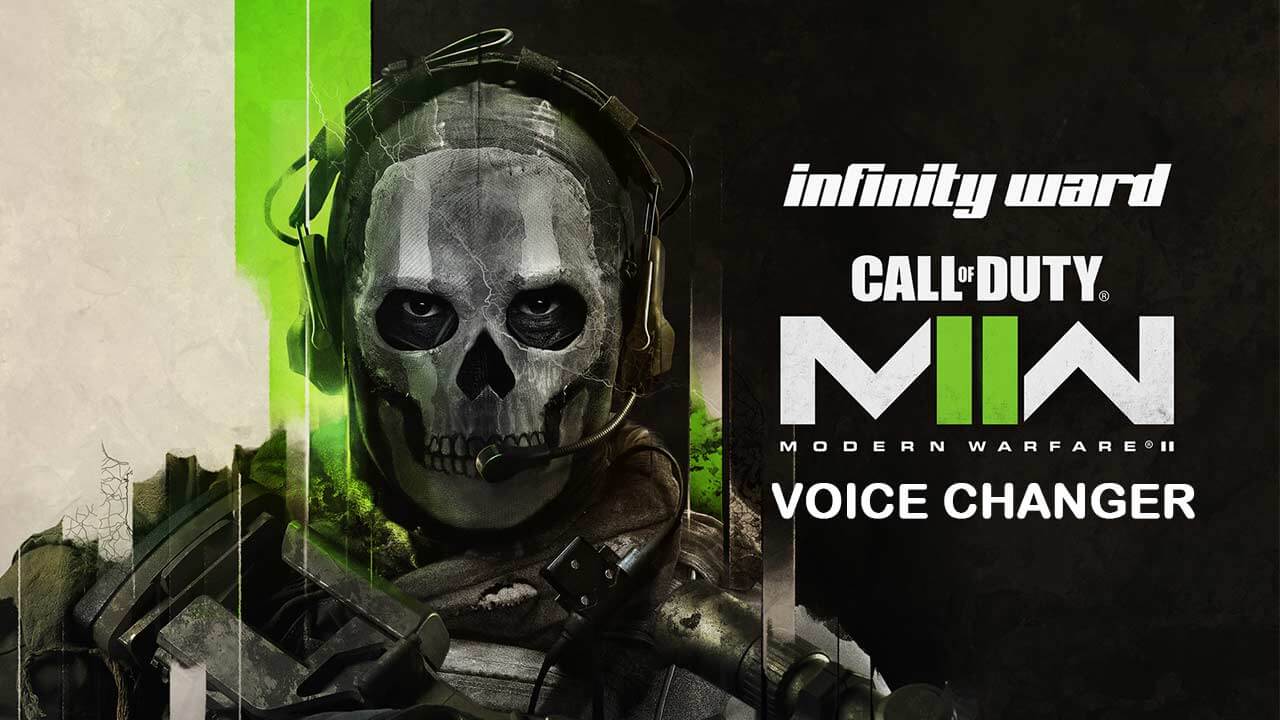 Part 1.

Best Call of Duty Voice Changer and Soundboard for PC

Are you tired of the same old boring voice chat in-game? Do you want to spice up your gaming experience and have some fun while communicating with your fellow players? Look no further than MagicVox Call of Duty Voice Changer!

Note

Taking into numbers of voices; sound effects; diverse voice functions; real and natural voices effects. MagicVoc can be the best choice for Call of Duty: Modern Warfare II voice changer

With MagicVox Voice Changer, you can transform your voice into a multitude of different characters and add hilarious sound effects that will leave your teammates and opponents in awe. From a menacing villain to a cute cartoon character, the possibilities are endless.

Not only will MagicVox Voice Changer make your gameplay more entertaining, but it also offers a competitive advantage. By using different voices, you can confuse and distract your opponents, making it easier for your team to come out on top.

With its easy-to-use interface and compatibility with Call of Duty, MagicVox Voice Changer is the perfect tool for any gamer looking to take their gameplay to the next level. Try it out today and watch as your gaming experience is transformed into a magical, hilarious adventure!

MagicVox is the best call-of-duty voice changer and soundboard for PC. It has a lot of features that we don't see in other voice changer apps. MagicVox has a simple user interface, but it's not as simple as most other apps out there. The interface is easy to use, but it has some advanced features like recording your own voice to use in the app and adding sounds from your computer's library.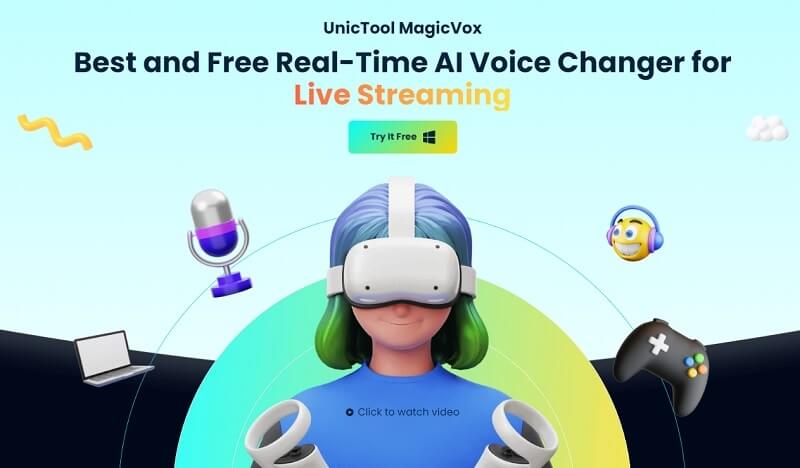 Key Features
Wide variety of voice effects up to 200+ and 3200+ voices: It offers a wide range of voice effects, adding an extra level of fun and excitement to your gameplay.
Real-time voice changing: With MagicVox, you can change your voice in real-time while playing Call of Duty, so you can easily switch between different voices and effects whenever you want.
Easy-to-use interface: MagicVox has an intuitive interface that is easy to use and customize. You can easily adjust the pitch, speed, and tone of your voice, as well as add background sound effects to enhance your gaming experience.
Compatibility with Call of Duty: MagicVox supports Windows&Mac. Using different voices and sound effects can confuse and distract your opponents.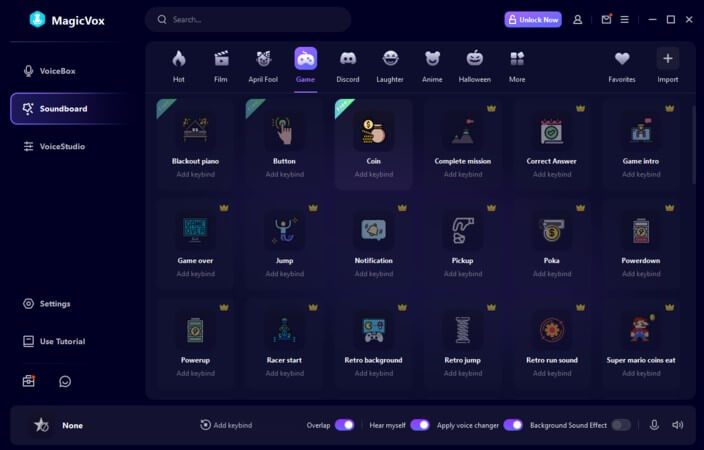 Magicvox also has a unique library of background sound effects, specially designed for games! Experience Call of Duty like never before with MagicVox game soundboard! Enhance your gameplay with custom sound effects and take your gaming experience to the next level. Add cool background sound effects to your gaming experience
Step 1. Download and Install MagicVox

First of all, you will have to download and install the MagicVox from the official website. You can also follow the link.

Step 2. Choose Mic and Headphone

Once the MagicVox is installed successfully, it will be automatically launched, and you will see a pop-up window. Here you will have to select the Microphone and Headphones that MagicVox will use for voice input and output.

Step 3. Configure Call of Duty's Settings

After that, launch the Call of Duty game and go to the settings. Here you will have to look for System Audio Settings. Now search for Configure Microphone and set Voice Changer Virtual Audio Device as Default Microphone.

Step 4. Select the Voice Filters& Soundboard in the MagicVox

Now come back to the voice changer and search for the sound that you want to use to convert your voice. You can use hotkeys feature and create custom shortcut keys to play those voices in the game.

Step 5. Enjoy the Game

Now come back to the game and start your voice conversation; your voice will be converted into a new voice.
Watch this video to konw more about MagicVox

MagicVox: Real-Time AI Voice Changer
Best Call of Duty AI Voice Changer
Voicemod is another best voice changer and soundboard you can get for a PC. It will allow you to create your own voice and soundboard that can be used in a lot of different ways. You can create all kinds of voices, sounds, and effects with this software program. You can even use it to make funny noises or record your own voice while playing another character in a video game like Call of Duty: Black Ops 4.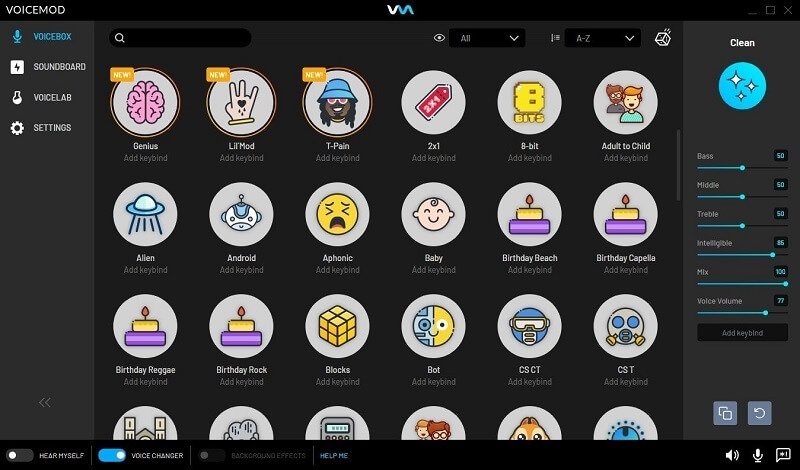 The software also allows you to add sound effects like weapons firing or other noises such as explosions or even screaming when you get attacked by enemies throughout the game. The best part about using Voicemod is that it does not require any special hardware installed on your computer before installing it on your system.
Key Features
Voicemod is the ultimate Call of Duty Voice Changer and Soundboard for PC.
It allows you to change your voice, sound effects, and music in any game you are playing. You can even use Voicemod to record yourself.
Vicemod is easy to use, and you don't need any special skills to use it.
It comes with over 100 different voices, including famous celebrities like Oprah Winfrey and Donald Trump.
Built-in recording feature to create custom recordings of your own voice
You can easily upload your recordings to YouTube and share them with friends
The app can also be used to play back recorded audio files and play them in different formats.
MorphVox is an application that allows you to change your voice to any character in Call of Duty or any other game. You can change your voice into a female, male, and even alien version of the characters. The app also lets you record your voice and then play it back for others to hear.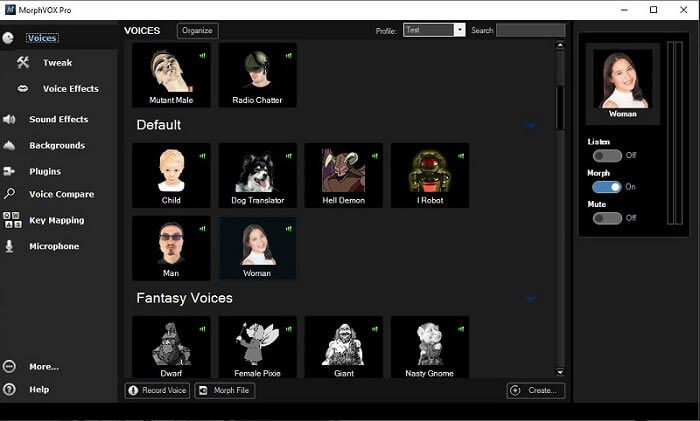 It also allows you to change the pitch, speed, and other characteristics of your voice. This app is designed to help you sound like a different person. You can also record yourself saying a phrase or singing a song. When you're done with recording, it will be converted into an MP3 file that you can listen to on any device.
This app comes preloaded with over a hundred voices that change based on gender, age, ethnicity, and dialects, so there's sure to be one that fits your voice perfectly.
Key Features
It makes it easy to change the voice of your friends and enemies in the game, as well as provides a wide range of sound effects, from grenade explosions to automatic weapons fire.
Change your voice by using MorphVox's voice changer to make yourself sound like a different character in your favorite video game.
You can change your voice to make it sound like any character from the game, so you can become the hero you always wanted to be!
Use MorphVox to create custom soundboards that can be used with other apps or games.
MorphVox lets you record short audio clips and turns them into full-blown customized soundboards that will have everyone thinking you are a pro.
Part 2.

How to Use Call of Duty Voice Changer on Mobile

If you are looking for a Call of Duty mobile voice changer, here are some steps that can help you.
Step #1: Use the built-in voice changer of your phone:

There are lots of new mobile coming on the market that have built-in voice changers. You can use them to change your voice while playing Call of Duty Mobile. For example, Xiaomi, Oppo, Vivo, and Samsung are introducing their new gaming mobiles in the market that have a feature called Game Turbo. You can use the Game Turbo feature, and you will find a voice changer there.

Step #2: Enable Game Turbo on your Mobile:

For this, you will have to go to Security App > Game Turbo Setting and enable it here. But make sure that the In-Game shortcut is enabled. Most of the time, it is enabled by default, but if it's not, you will have to enable it.

Step #3: Open the Game:

Now launch the game from the Turbo Game shortcut and expand the screen by tapping on the arrow or rotating your mobile phone. Here you will automatically find the voice changer option, so tap on it and enable it.

Step #4: Enjoy the Game:

Now you can enjoy the game with the changed voice according to your needs.
Note
For the phone who didn't have a built-in voice changer, you can download a third-party voice changer app or download Android Simulator on your pc to change your voice during the game (if you don't have an Android simulator, it will be better to download the app).
Part 3.

How to Use Call of Duty AI Voice Generator

VoxMaker, is an excellent text-to-speech tool that can help you sound like the voice actors from Call of Duty Ghosts or Call of Duty Vanguard. With VoxMaker, you can effortlessly transform your text into realistic voices, mimicking the style of the popular video game franchise.

This voice generator offers support for multiple languages, allowing you to generate speech in various linguistic styles. Additionally, VoxMaker provides a range of other benefits and features to enhance your text-to-speech experience.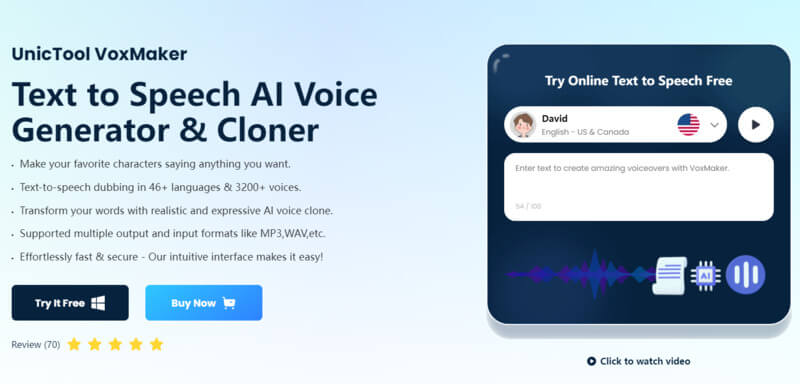 Key features:

Over 3200+ sound effects, allowing users to customize their audio files according to their preferences.

Customize your character's voice in Call of Duty Vanguard, making them sound as gruff, smooth, humorous, or intimidating as you desire.

Create a truly individualized gaming experience.
Note
Operate System: Windows
Software Size: 101 MB
Using Experience: 4.8Stars
User Review:
VoxMaker has truly revolutionized my Call of Duty gaming experience. As a fan of the franchise, I've always admired the immersive voice acting in games like Call of Duty Ghosts and Vanguard. With VoxMaker's AI voice generator, I can now recreate that same captivating feel in my own gameplay. The ability to convert text into realistic voices, mimicking the style of the game, is simply mind-blowing. I also love the customization options provided, including a vast selection of skins and sound effects, allowing me to truly personalize my audio files. I highly recommend it to any Call of Duty enthusiast looking to elevate their gaming experience

UnicTool VoxMaker
Best Call of Duty AI Voice Generator
Part 4.

FAQs about New Call of Duty
1. What is a Call of Duty voice changer, and how does it work?
A Call of Duty voice changer is a software tool that allows gamers to change their voice in real-time while playing the game. It works by using digital signal processing techniques to modify the pitch, tone, and speed of the user's voice.
2. Can I get banned for using a Call of Duty voice changer?
It depends on the specific rules and regulations set by the game developers and platform. Some games may consider the use of voice changers as cheating, while others may not have any restrictions. It's always recommended to check the game's policies and guidelines before using a voice changer.
3. Are Call of Duty voice changers safe to use?
Yes, Call of Duty voice changers are safe to use as long as you download them from reputable sources and use them according to their instructions. However, it's important to note that some voice changers may collect your personal data, so it's recommended to read the terms and conditions carefully before using any software tool.
4. What Are the Popular COD Voices?
The "popular COD voices" could refer to iconic voice lines, character quotes(soundboards), or voice actors from the series. Here are a few examples:

Call of Duty Ghosts (Voiced by Craig Fairbrass): Ghost is a character from the Modern Warfare series, recognized for his iconic skull-patterned mask and his role in the "No Russian" mission.
Call of Duty Zombies: The Zombies backstory unfolds for the four main characters, Tank Dempsey, Nikolai Belinski, Takeo Masaki, and Edward Richtofen.
BO2 announcer: The BO2 Announcers are the voices that guide players in Call of Duty: Black Ops II. They announce killstreaks and important events, adding to the game's intense atmosphere.
The Bottom Line
So, these are some best Call of Duty voice changers or Call of Duty AI Voice Generator and soundboards that you can use on your PC and Mobile Phone. All of the above-mentioned software are good for converting your voice into anything while playing a game. But, the best Call of Duty voice changer is MagicVox captain price voice changer because it has lots of features that you will not find in any other voicer changer.
We hope you will find this guide helpful and follow the steps mentioned above to install the MagicVox.