It is now possible for you to sound just like Rebecca Cyberpunk: Edgerunners voice actor. For all anime lovers, or those looking to get into anime, this article is for you. The article will highlight all about Cyberpunk: Edgerunners, Rebecca Cyberpunk as well as how you too can change your voice to sound like her from the comfort of your home.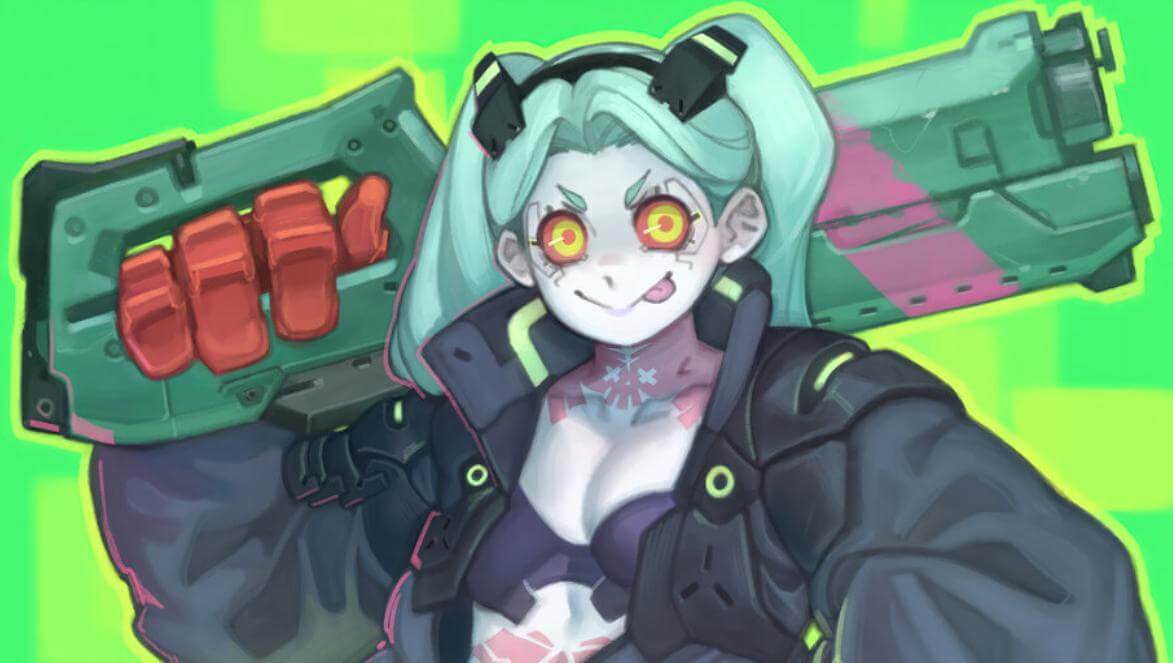 Part 1. Who is Rebecca Cyberpunk: Edgerunners voice actor
Cyberpunk: Edgerunners is an anime produced under CD Projekt RED's supervision and by Studio Trigger. The series is Cyberpunk 2077's prequel and spin-off. It was premiered on the 13th of September 2022 on Netflix. Edgerunners tells the story of a street kid who is trying to survive in a future city obsessed with body modification and technology. He becomes an edgerunner, or cyberpunk.
Cyberpunk 2077 is an action-adventure, open-world videogame that is the adaptation of Cyberpunk 2020. Rebecca was a secondary solo character in Cyberpunk: Edgerunners.
Rebecca
She is portrayed as a young woman with a sharp tongue and very unpredictable. She is voiced by Alex Cazares in English, Tomoyo Kurosawa in Japanese, and Zuzanna Galia in Polish.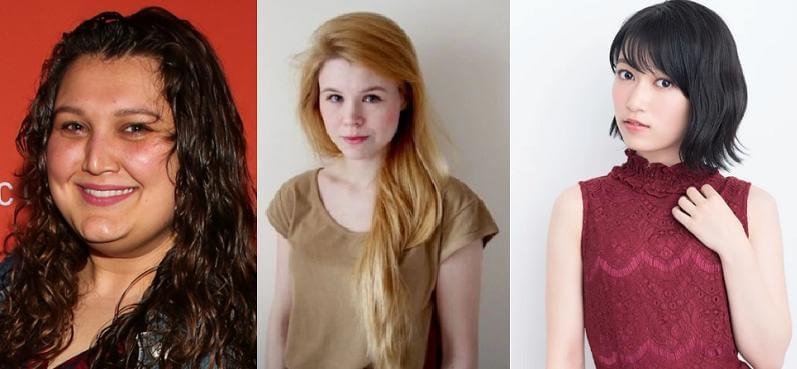 Part 2. How to change voice on Cyberpunk?
To change your voice on Cyberpunk, the following are the steps for you to follow:
Step 1: On your Cyberpunk gaming site, click the properties. It will take you to the dashboard where you can configure several settings.

Step 2: Click on the 'language' option.

Step 3: Choose the voice language you would want to use from the options given.
Part 3. Best voice changer with Rebecca's voice for gaming chat
MagicVox is known to be among the best PC voice changers in the market. It is free, which makes it very accessible to anyone with a PC and internet connection. The ease of using it has made it very popular among content creators and gamers alike.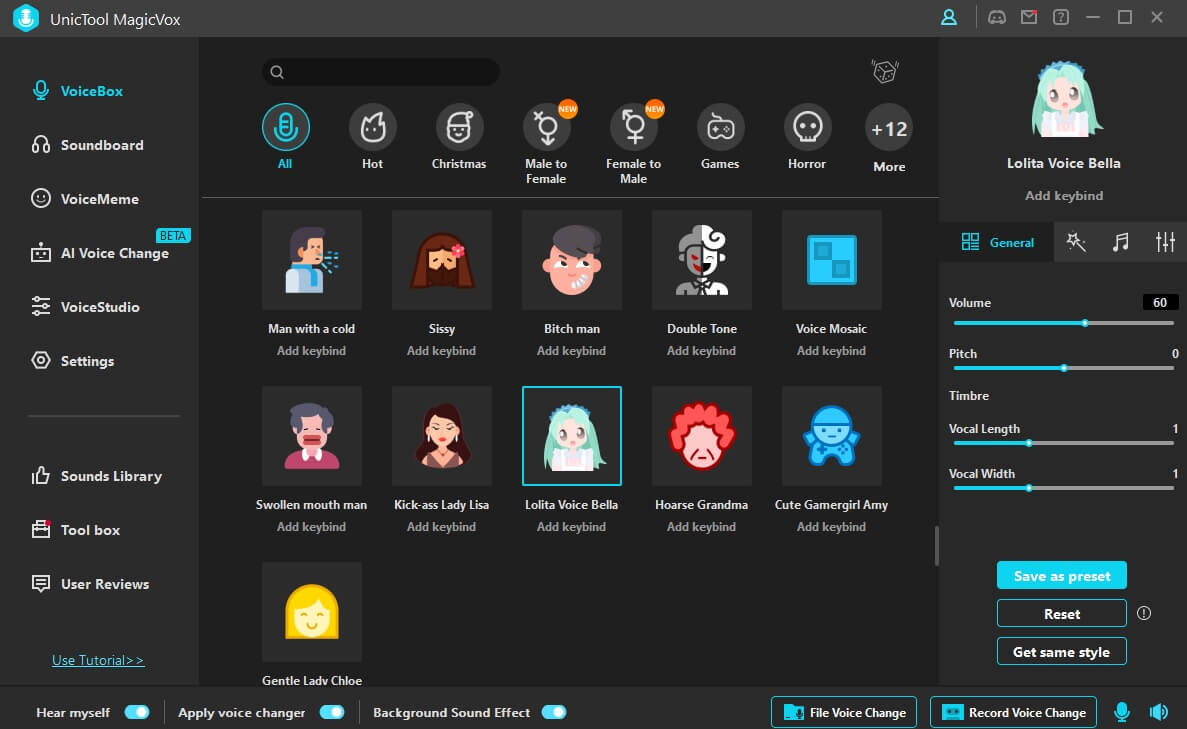 The operating systems : MagicVox works on both Mac as well as Windows operating systems.
Other than the fact that it is compatible with both operating systems, other popular features of MagicVox are highlighted below:
With MagicVox, you can sound just like the Cyberpunk: Edgerunner Rebecca voice actor in real-time. The software does not need any time to process the voice conversion.
This free software offers a vast of options to choose from in terms of voice filters to enhance your voice-changing process.
MagicVox has a recorder that is inbuilt to help you record your voice and edit instantly. In addition to this, the software also allows you to upload audio and voices from other sources onto the platform and edit them after.
MagicVox has background effects and sounds to all their voice filters which enhance how real and practical they sound. This means that the final voice you get will be very practical and believable.
MagicVox is compatible with several social platforms and you can therefore use it for several occasions. For example, you can use it while gaming on Discord, or even during a Zoom meeting.
MagicVox gives you the creative freedom to build your own soundboard according to your liking.
MagicVox has a feature of noise reduction. This means that your final edited voice will be clear and precise.
MagicVox has hotkeys that allow you to have control over several voice effects simply by using specific shortcuts, on whichever platform you may be on.
The users of MagicVox only have positive things to say about the software. Other than the fact it is free to use, its features are very commendable as seen above.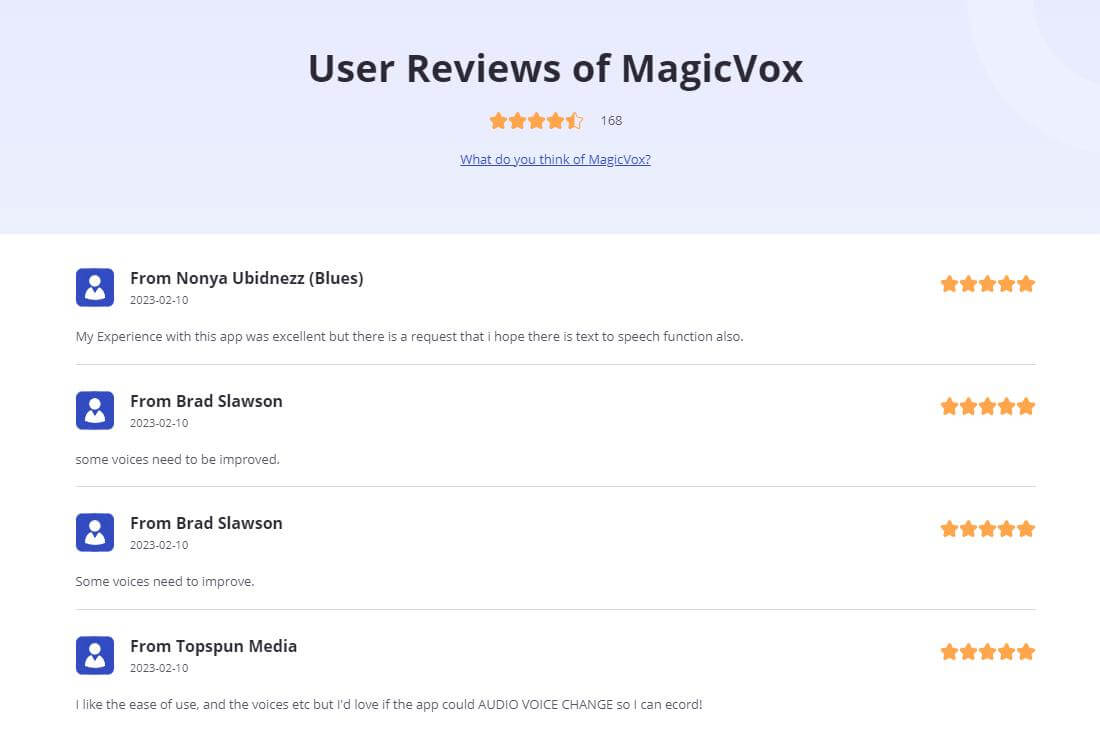 Use scenarios of MagicVox
While playing Cyberpunk 2077, you can use MagicVox to make your voice sound like that of Rebecca Cyberpunk voice actor so as to increase the reality of the game.
You can use the software to make your voice sound like Rebecca Cyberpunk Edgerunners and send an audio to your friends anonymously for fun.
You can change your voice with MagicVox and sing your friend their favorite song using Rebecca's voice from Cyberpunk: Edgerunners.
Conclusion
Sounding like Rebecca Cyberpunk: Edgerunners voice actors is simply a voice changer away. Choosing a great voice changer, which could be MagicMic would be a sure way to get quality voice change while following very simple steps.