Roblox is an online gaming platform and game creation system. The Roblox website facilitates the user to socialize, imagine, play, create, and chat in many ways. They can build their own game, create other worlds, and make friends from virtual worlds. Some people like to play Roblox as long as the identity remains anonymous.
If you are willing to keep your identity hidden, get a voice changer for Roblox. The roblox voice changer will help you transform the voice into another man, woman, or character. Choosing the best voice changer is as important as the game.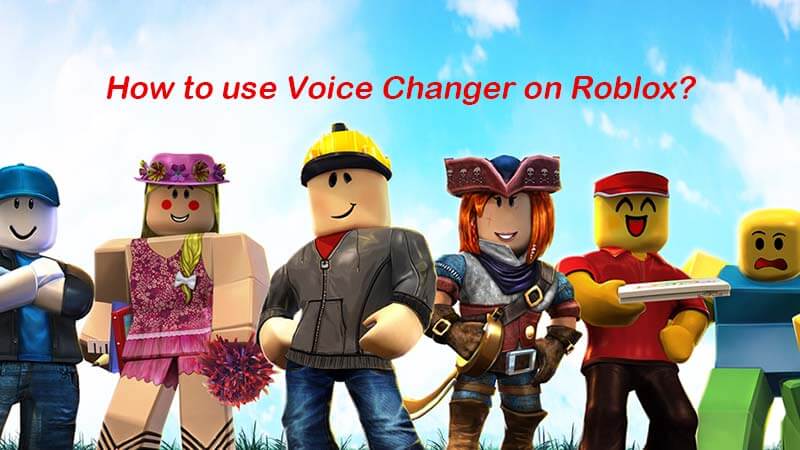 Therefore, this article will introduce you to some best roblox voice changers with high-quality output.
Part 1.

How to Get Voice Chat on Roblox

Interacting with friends and strangers in the virtual world is exciting, but many users are unaware of this feature. The Roblox player can enable the voice chat to communicate with other players using your voice, but it requires proper verification.

All players older than 13 years are eligible to play the game. Follow the procedure to enable voice chat.
Verify Age for Voice Chat
To begin the game with voice chat, the user must verify their age to enable the feature. Here are simple steps that you need to follow to accomplish the task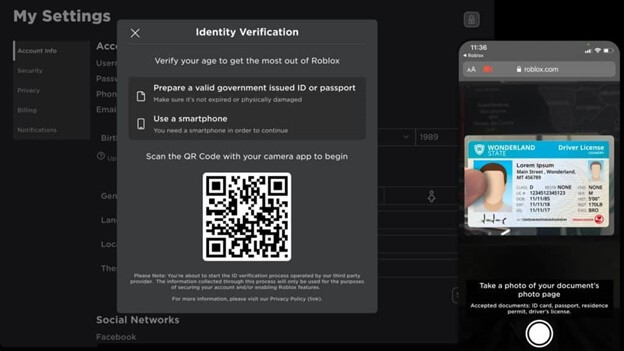 Step 1: The player begins the process by navigating the official website. Then they need to tap on the 'setting' icon visible in the top-right corner.
Step 2: After opening the settings, the age verification option will appear beneath the 'personal' section.
Step 3: Now, users have to click on the button and complete the specified requirement. Requirements will include the submission of a correct and valid ID.
Enable the Voice Chat
Once the user has completed the age verification process, it is time to jump to the voice chat enabling process. Follow the below step to complete the process.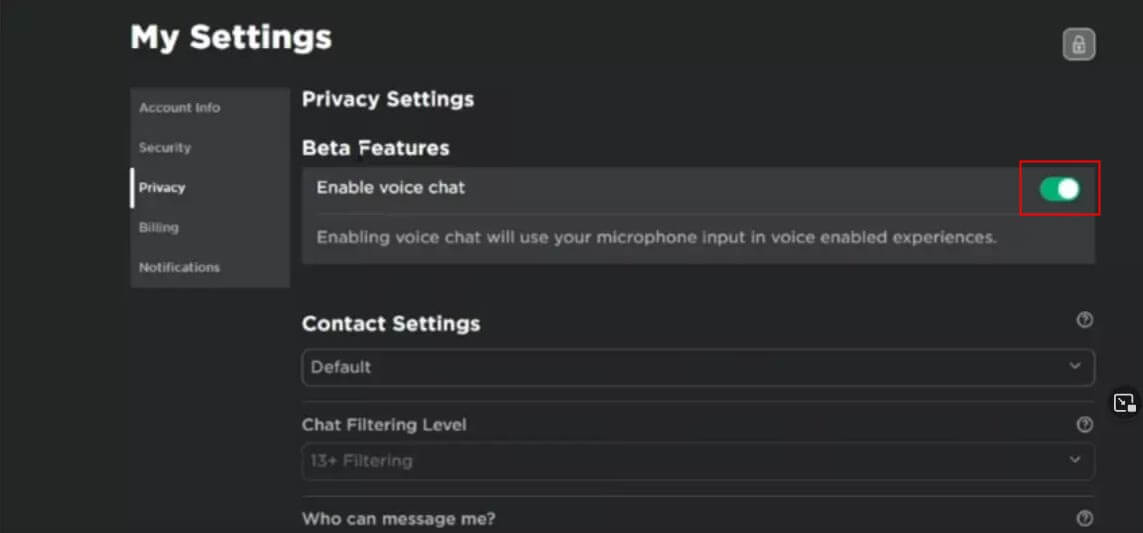 Step 1: Stay on the official website and click on 'settings.' The privacy option will pop up. Visit this section.
Step 2: Now, the user must enable the voice chat setting by following the Beta function option.
After completing all steps, users have to give microphone access to the game. Then the player will be able to utilize the voice feature successfully.
Part 2.

Best Voice Changer for Roblox

Are you confused about why players are so fond of voice changers? There is an extensive list of reasons. Among which satisfaction and extreme level fun ranks above all. We have mentioned some best voice changers for Roblox to make your choice easy.

UnicTool MagicVox is an all-time favorite voice changer of Roblox players. It is a complete package of remarkable tools. The vast library facilitates the user to select a pre-designed voice to complete the process with one click.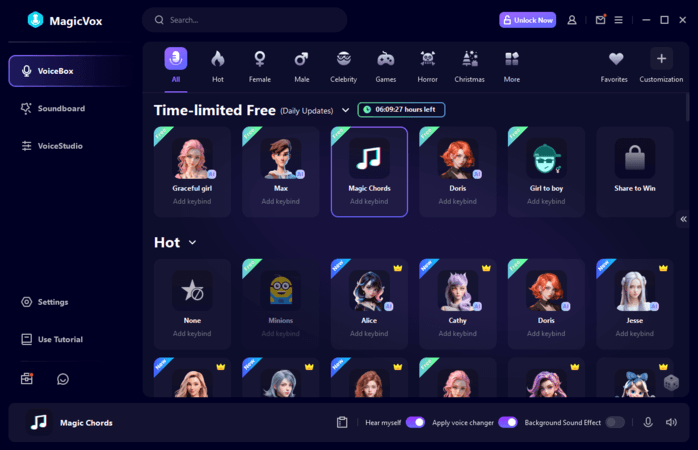 The customization feature is also enabled to make a different voice. The addition of the soundboard enables you to set pitch, frequency, etc. According to preference, its easy-to-use interface is ideal for beginners, and its abundant features make it fascinating to you experts.
Features
High-Quality Sound Effects

MagicVox have a wide range of high-quality sound effects to choose from, including robotic voices, animal sounds, and more.

Customizable Settings

The ability to customize voice settings, such as pitch and tone, is a popular feature among Xbox gamers.

Real-Time Voice Changing

It can be able to modify a user's voice in real-time during gameplay, creating an immersive experience.

User-Friendly Interface

The interface is easy to navigate and understand, even for those who are not tech-savvy.

Compatibility with Roblox

The voice changer is compatible with roblox to ensure that gamers can use it with their favorite titles.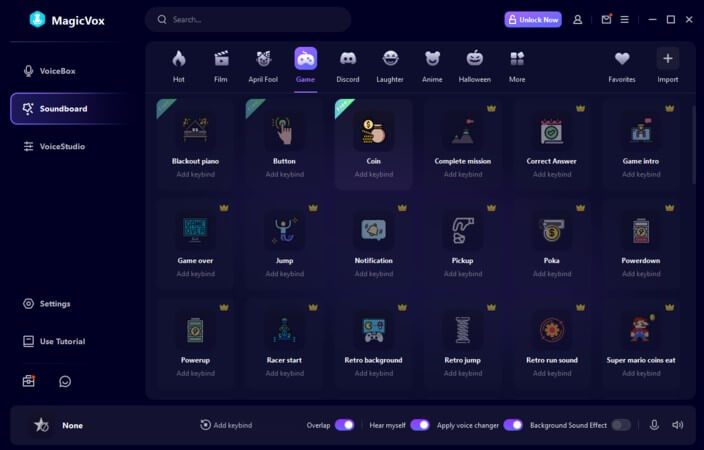 Magicvox offers a distinct collection of background sound effects that are tailored for gaming purposes. With MagicVox game soundboard, you can elevate your gaming experience on Roblox by incorporating custom sound effects. You can enrich your gameplay by adding exciting background sound effects that will take your gaming experience to a whole new level.
Rating: This voice changer has secured a 4.5 out of 5 rating
User Experience: People prefer MagicVox over other voice changer for Roblox as it offers a free trial and is highly compatible. It works smoothly on almost every Window without extensive processes.
Do you want to get another level of voice-changing experience? MorphVOX is all set to take you on a thrilling ride. As the name suggests, the features and services will not disappoint you. Change the voice with a few clicks and enjoy an outstanding experience to live the Roblox game.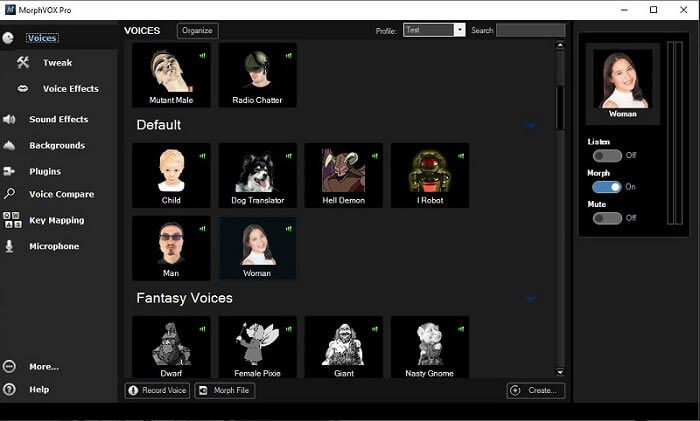 This real-time voice changer has different modes and tools according to the need. The background voice eradication and voice learning technology stand top of the impressive feature list.
Key Features
Predesigned Filters: With an already existing library of unique voice filters, the user can change the voice with a few clicks.
Background Noise Cancellation: The MorphVOX eradicates background voices that irritate during the game and hinder the focus.
Add Background Music: MorphVOX features a large number of hilarious sound effects, including drum roll, fart and hissing sounds, to increase streaming or live gaming level.
Compatibility: It is PC software with high compatibility to serve all people holding a laptop in their hands. It works seamlessly with Android, Mac, and windows.
Rating: MorphVOX has received 4 out of 5 ratings globally.
User Experience: Multiple features associated with advanced voice changer for Roblox, MorphVox has made it the favorite voice changer according to users. They are satisfied with the performance and quality.
Voicemod is one of the best voice-changers of all time. It is free to use with limited features to eradicate your second thoughts about the functionality. Voicemod is the first choice of YouTubers, content creators, and gamers to make streaming fun and audience-grabbing.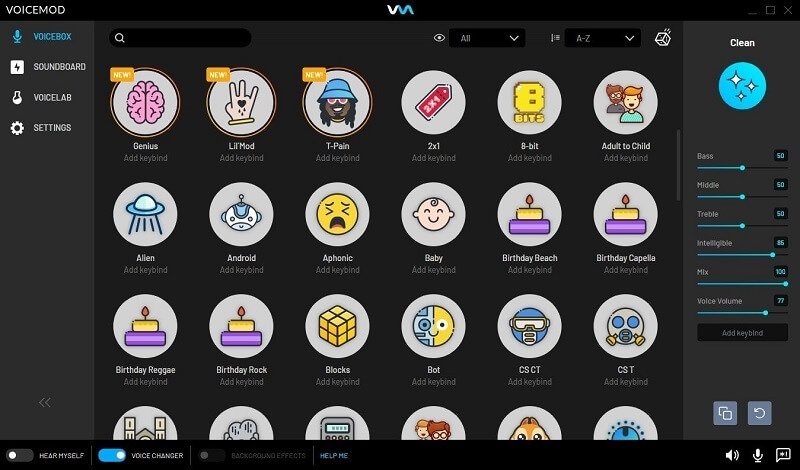 With Voicemod, you will get a good set of remarkable features like preset voice filters, customization and real-time voice changing. You can utilize preset voice filters to compress processes to one step or create your own voice. The voice modifier has robots, demons, chipmunks, and hilarious effects.
Key Features
Auto Tune: The autotune feature will allow the user to play the song of their choice while playing the game. The user can enjoy virtual karaoke movement by utilizing this feature.
Integration: The Voicemod voice changer for Roblox completely integrates with the game to offer a flawless and distortion-free experience.
Live Voice Change: Avoid pre-recording and setting of hours. With a few clicks, you can enable a real-time voice changer. You will speak, and the friend or opponent will listen to the changed voice.
Library of Filters: Voicemod offers a huge library of preset filters, including chipmunks, robots, males, females and many more, to make the live game exciting.
Background Music: The user can also add background music with the voice to add enthusiasm to the environment.
Rating: Voicemod ranks high in the list of best voice changers with a rating of 4.6.
User Experience: It is the first choice of users as they rely on Voicemod. Its remarkable features and outstanding performance have satisfied the user and has managed to get a good response.
Part 3.

How to Use Voice Changer on Roblox?

Have you selected the voice changer for Roblox, but are you still confused about how to integrate it? Do not worry! We have solutions to every problem. Follow these steps to integrate with the Roblox game seamlessly.
Step By Step Tutorial
Step 1: Download the Voice Changer (MagicVox)

Navigate to the official website of UnicTool MagicVox. Click the 'download' button. The software will start downloading in the form of a .exe file. After downloading, click the file from 'downloads' to complete the installation. Run applications on the computer.

Step 2: Configure Microphone and Headphones on MagicVox

Set microphone as an input device and headphones as an input device by default. If you can't find that then navigate to the control panel and ensure that recording and playback attributes are assigned to the microphone and headphones as default.

Step 3: Select Audio Setting in the Game

After configuring the tools, now open the game 'Roblox' and navigate to settings. Set Voice changer Virtual Audio device as the default input device to change the voice.

Step 4: Select the Voice Filters

Select the voice filter to change the voice and set key binds or shortcut keys for background voices such as drumroll, clap, cranky laugh etc. It is important to assign shortcut keys to get a trouble-free game experience. You will not have to open the voice changer and play effects. With one click, you can have exciting seconds.

Step 5: Enjoy a Changed Voice

Once you have completed the process by following the steps mentioned above, it is time to enjoy all features. It includes voice filters, soundboard and voice memes on Minecraft.
Conclusion
The Roblox game is globally played. Therefore, the competition and versatility of software have also increased. Players integrate voice changers to keep identity anonymous and make the game more enthusiastic and virtually inclined. So, changing the best voice changer is essential to have a seamless experience.
Among all, MagicVox Roblox voice changer is the best and most versatile tool. It includes every feature essential to hiding identity, making the game more enthusiastic and enjoyable. You can prank a friend and even keep playing while being a stranger. With its remarkable features, it has become challenging to prefer others over MagicVox.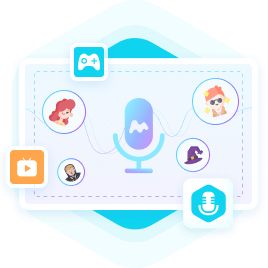 A Real-Time Voice Changer
Versatile Soundboard: The UnicTool MagicVox features a functional soundboard for adding background sound. It includes drum roll, cranky laugh, sinister breeze, and many more hilarious sounds to play during the live stream.
Instant Voice Changer: Select the voice filter from the library, and you are set to rock the live Roblox and interact with friends while pretending to be a stranger.
Voice Studio: If you do not lift the preset filter, you have the liberty to make your own voice. The easy-to-use voice changer offers a wide range of parameters for adjustments.