People in the ed-tech industry or employed in radio stations use different voices to entertain the students or masses. The Indian voice changer is useful when you want to interact with the Indian audience. The voice generator will generate an Indian accent understood by the Indian audience.
Many voice-changing apps and online voice changers will engage the Indian audience. Your accent will sound naturally Indian, and you can keep your point in front of your audience. Users can use these Indian voice-changing ,British voice and Irish accents apps on social media platforms too.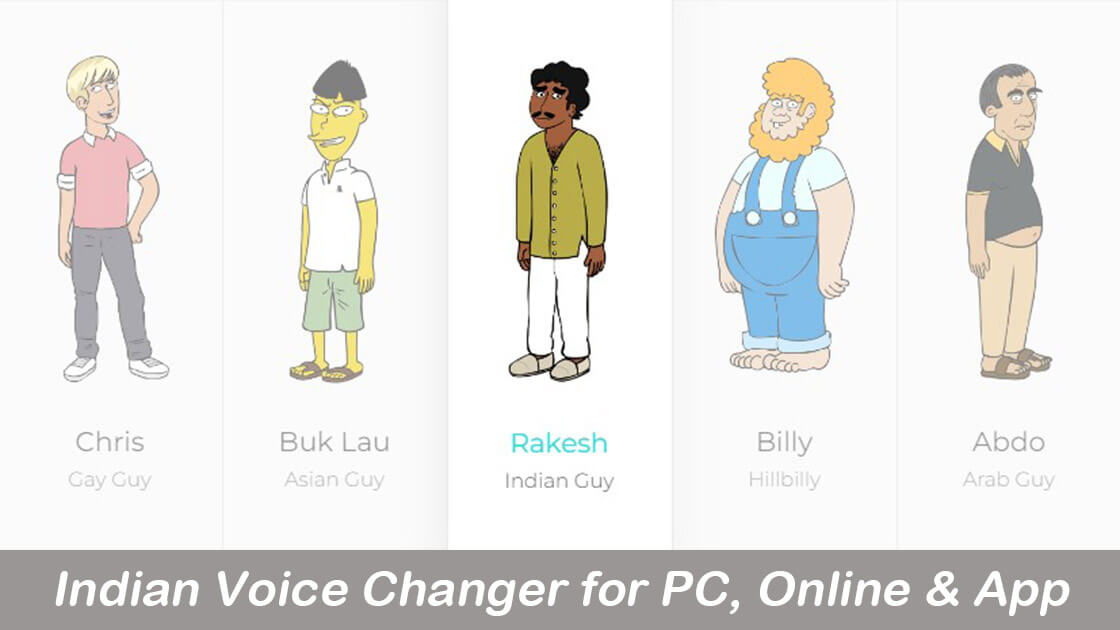 (Photo from Owage Pranks)
Part 1.

Best Indian Accent Generator Text to Speech Online

It is a popular Indian accent Generator that converts text to speech using an online platform, and users can download it in the form of MP3. You can upload your text as a Word document and get it converted in a few seconds. Some of its main features are: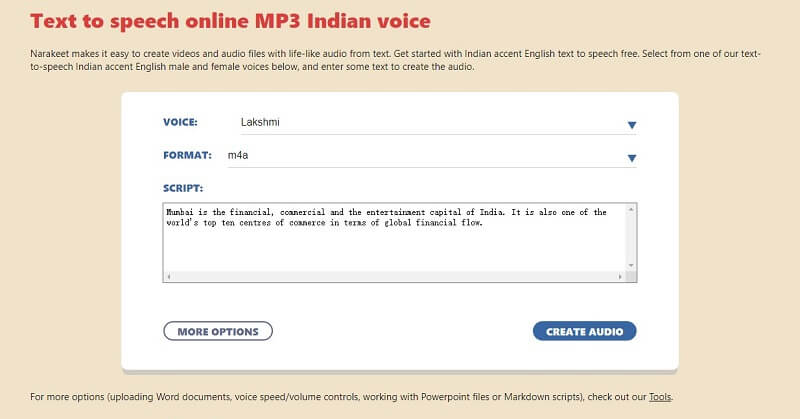 Key Features
It can produce Indian accent audios and videos seamlessly. The video files can be converted using PowerPoint files.
There is no need for registration, as this voice changer is free to download.
It offers six Indian languages accent that can be converted from English. There are many regional language converters too.
You can use the male and female voice variants.
Hindi, Bengali, Punjabi, Tamil, and Gujarati are offered.
A life-like audio file is converted through the text.
Pros
It is quite fast when converting the text to audio in the Indian accent.
Narakeet offers audio conversion in MP3 files and video conversion as MP4 videos.
You can use voice narration over social media platforms too.
Get foreign language text-to-speech variants too.
Cons
It is still under development, so changes can be expected
The free version offers limited regional languages
This popular Indian accent generator is AI-based. You can convert Hindi text-to-speech and download the audio into MP3 and WAV audio files. You can use this voice changer for vlogging, blogging, marketing videos, podcast, etc. You can try standard voices or choose premium voices that AI powers. A few of its features include: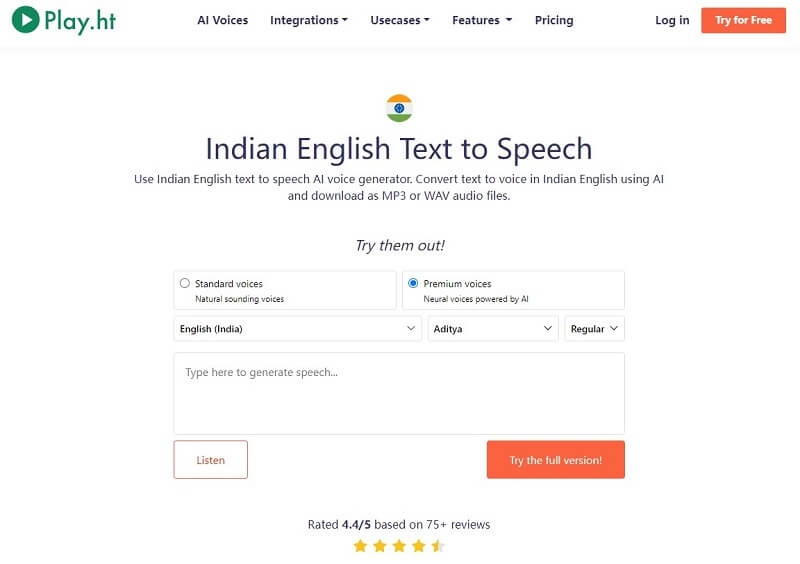 Key Features
You can play the customized voice by converting it into Hindi speech.
There are different male and female voices that you can pick from the drop-down menu.
The voice style offered is regular in the free version.
Many different foreign languages are also supported by Play.ht. It is powered by Google WaveNet, Amazon Polly, Microsoft Azure, and IBM Watson.
Pros
The voices are built using AI and Machine Learning platforms. There are many premium and high-quality voices to choose from.
You can import your text, convert to audio, preview it, and download the converted speech into WAV and MP3 formats.
It takes a few seconds to convert your text into speech form.
Cons
Paid version only offers premium voices.
You can convert your Indian English text into an Indian language using this text-to-speech converter. Download the audio file in the MP3 format to be used during presentations for website videos, e-learning modules, and YouTube presentations. Its features include: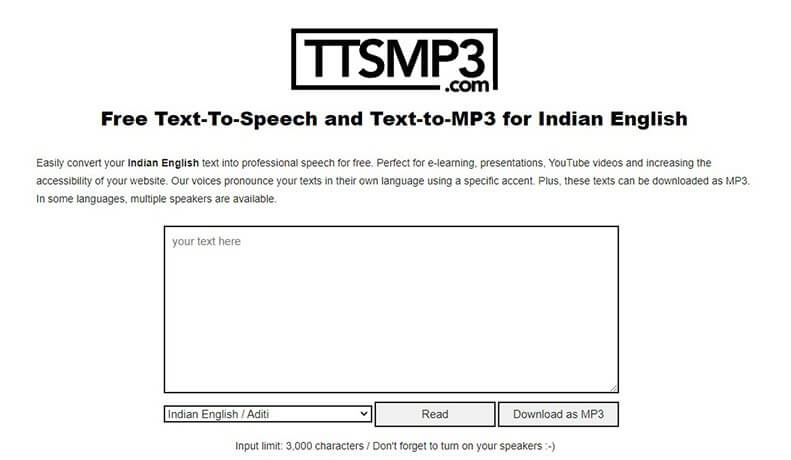 Key Features
Specific Indian accent, especially the female voice accent, is mainly used.
You can use multiple speakers for the Indian languages and other foreign languages.
Turn your speakers when you want to listen to the preview of your written text. Its limit is up to 3,000 characters only.
The speech generated will emphasize a few words and will add speed to a few words. You can use this feature too.
You can switch voices for conversations.
Pros
You can customize the sounds using Amazon Polly.
The users can produce different sounds using the Indian language in different female tones.
You can register for free with TTSMP3.
Cons
This Indian voice changer platform offers only female voices.
Part 2.

Best Indian Voice Changer to Sound with an Accent

Now, you can add an custom Indian voice filter to your voice using the MagicVox voice changer to let your posts and audio sound like no more than Indian accent, but also British and Irish accents . The voice changer works in real-time. You can select over 200 voice-changing effects for your Windows and Mac devices. Its varied features include: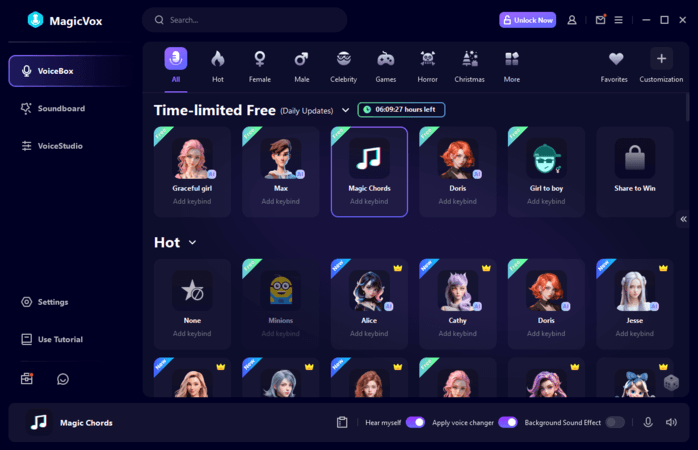 Pros
The voice changes in real-time, so you can use it when playing games or chatting with friends.
The Premium version has many sound effects that will create a mesmerizing environment.
In a few clicks, your customized Indian voice will be ready.
Cons
The premium version has more effects, and the free version comes with a trial.
How to Use Indian Voice Changer to add an Accent for PC
Step 1: Go to the web and download UnicTool MagicVox from UnicTool's official website. When downloaded, install it on your PC.
Step 2: Configure your microphone and headphone as the default input and output device.

Step 3: Go to the platform you want to play- Click Audio settings and select Voice Changer Virtual Audio Device as your default input audio device.
Step 4: Now the MagicVox app on your PC separately and select any voice to sound like celebrity. Select the same voice from keybinds, your voice will be changed.

Step 5: You can also get a custom voice by navigating to VoiceStudio. Here, you will have to adjust the custom setting to sound like a deep Robot, like Pitch Shifter, Reverb, Tremolo, Distortion, etc., to get the voice like Indians.
It is a real-time voice changer for AI Indian accents that provides a customized option for the users. You can use it with various desktop apps like Zoom, Discord, Skype, WhatsApp, League of Legends, Minecraft, etc. The setup is ready in 5 minutes for your Windows PC. The features of Voicemod are: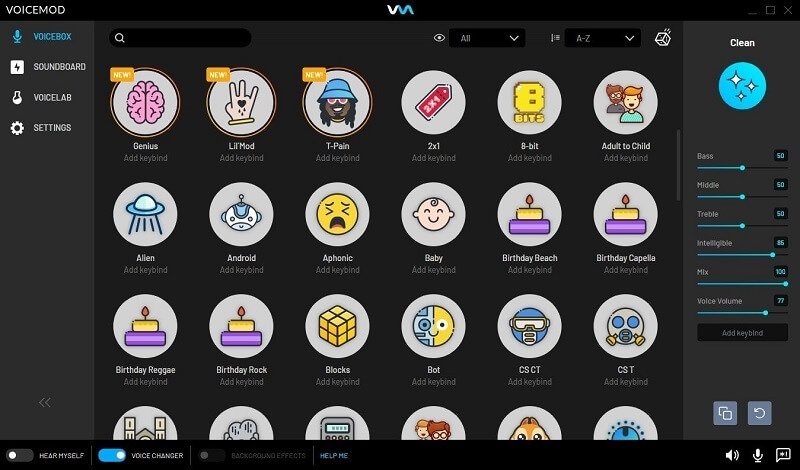 Key Features
You can get live voice effect demos before you download the software.
The voice changer provides AI sound effects that you can use on any platform.
You can create voice avatars or skins for use on the Multiverse and Metaverse platforms.
Users can change their voice into an Indian accent for their Indian audience. Other voice-changing effects include man, woman, demon, chipmunk, robot, etc.
You can change the background effects too.
Pros
You can use the voice changer to wish on various Indian festivals or other festive days.
It can be used for Discord, but this voice changer is great for gamers too.
Soundboard lets you add sound effects for your PS4, PS5, and Xbox.
Cons
Recent updates have made this software bugs-laden, and the developers are working on it as of now.
It is a simple yet intuitive voice changer that is best for Windows and macOS versions. The users can use a microphone or audio capture device for the same. You can use the modified voices on Discord, Skype, Hangouts, Ekiga, etc. Its various features include: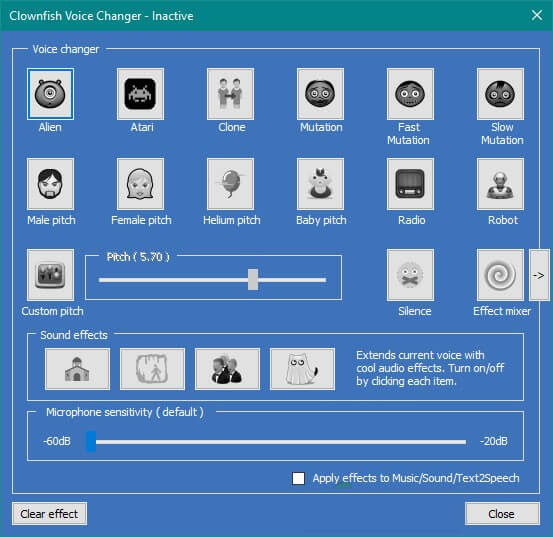 Key Features
There are versatile voice effects ranging from clone, alien, female, male, robot, baby, etc. The low and high pitch for the sound effects is also provided.
This voice changer app supports versatile audio formats and the Virtual Studio Technology plugin.
The customized Indian accent voice changer in low pitch is also available. It helps users imitate the Indian accent perfectly.
It manages and controls the background voices to seamlessly convert the text into speech.
Pros
It is a great tool for the novice as it is free to download
In a few clicks, you can set up this voice changer
You can use it while streaming or during games too.
Star War fans can use this voice changer and customize their voice.
Cons
The additional voice effects are not supported on this free version platform.
Part 3.

Best Indian Voice Changer App
1. Celebrity Voice Changer
Transforming your voice into a celebrity-imitated voice is now possible with this Indian voice changer app. You can talk into the mic and change your voice into an Indian celebrity's accent on your Android and iOS devices. The features of this app are: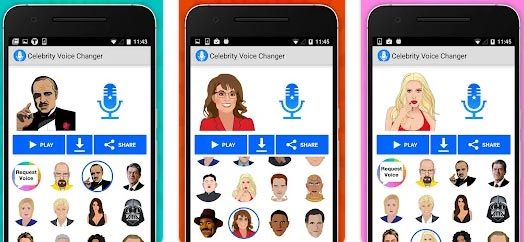 Key Features
It has more than a million downloads.
You can change your voice into Queen's voice, Godfather, Alaskan people, or Indian celebrities.
This is a premium voice effect voice changer that will change your voice exactly the way you want.
It completely changes the voices, and not only the pitch or speed.
The text can be spoken in English, and it will convert into an Indian accent.
Pros
The app is secured to be used on your Smartphone or iPhone.
Download it in a few seconds, and its file size is also less.
Share the video of your changed voice on varied social media platforms.
Cons
Some users have reported the buffering while recording and changing the voice.
2. Ownage Pranks
The Ownage Pranks powers the Prank Call Voice Changer App on Android and iOS devices. Users can download this app seamlessly on their devices. It is a fake call voice changer that can even customize your voice for the Indian accent. Here are it's few features: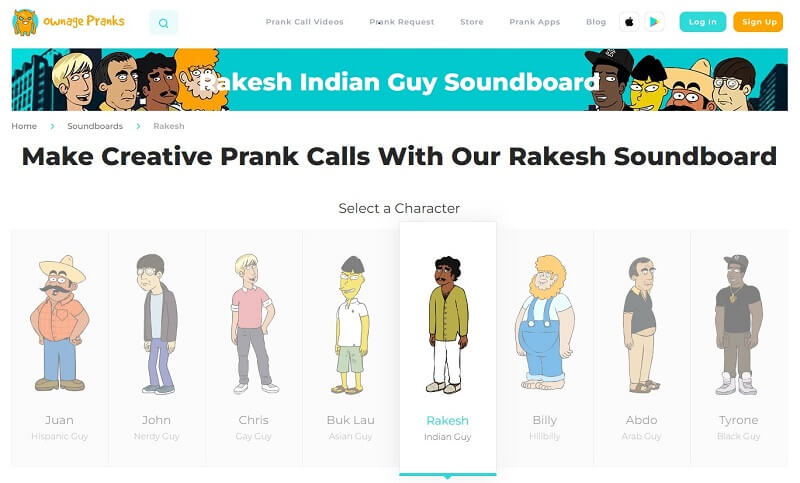 Key Features
Now, you can prank call your friends using this fake voice changer app.
It helps you to listen to your audience's reaction live.
You can use the pre-recorded scripts and select an app to prank the caller.
Availability of smart scripts, practical jokes, call recordings, and even new scripts added.
You can prank call your friends sitting anywhere globally. You require a strong internet connection.
Pros
It is a safe and encrypted app.
From celebrity to an old lady to a doctor, you can use the voice of anyone to prank your friends.
Indian accent can be customized. However, there are many international accents available.
Cons
More voice effects are only available after in-app purchases.
The Bottom Line
These are a few voice changer apps that let you imitate and produce sounds in an Indian accent. The most popular Indian voice changer is UnicTool MagicVox. It offers more than 200 to 300 voice effects that can be changed in real-time. You do not have to stop the apps every time to upload the audio file. The users can use the low-pitched sounds to change them into Indian voices. It lets you share your voice effect on the gaming and live streaming platforms. The AR and Live chat apps' voice sharing features makes them more in demand.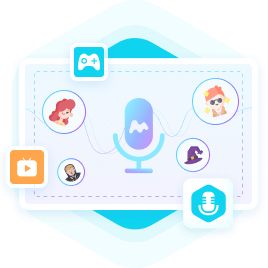 A Real-Time Voice Changer
You can use a voice emulator during gaming, voice chatting, and live streaming on a platform like Twitch.
The voice filter lets you change into the customized voice you want apart from the provided popular voices and different accent, like British and Irish accents
The sound effects can be downloaded into WAV or MP3 audio files.
You can download the voice memes made seamlessly.