If you are a die-heart fan of voice changers and want to add a little bit of spice to it, go for a anime voice changer or Anime voice generator. People who are obsessed with Japanese anime characters like Deku, Naruto, and Goku, etc, must be aware of anime voice filtering applications. Still, having the best anime girl voice changer is quite hectic.
Do you know voice changers, such as anime girl voice changer, have good fortune? Instead of utilizing them for entertainment, you can earn a good income as a Vtuber, Influencers, or Streamers. From a few pennies to thousand dollars, you can make handsome money per your expertise level.
To put your hands down on the best anime girl voice generator for PCs, Android, and iOS, stick with this article till the end.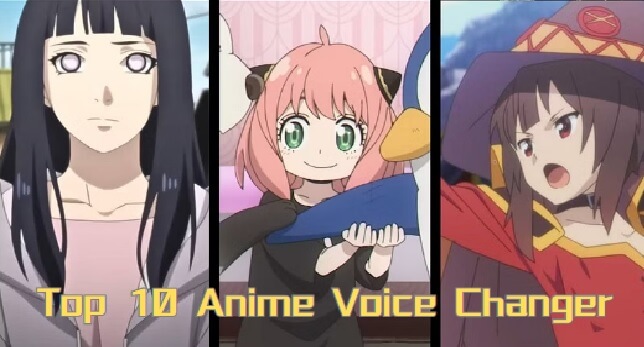 Best Anime Voice Changer for PC
Here we list the best anime girl voice changer tool to transfer your voice into a anime one.
UnicTool MagicVox is one of the best anime voice changer that allows you to add some hilarious music filters to your voice. including miku voice changer, goku voice changer. The variety of 100 filters available in-app will enable you to turn your real-time voice into an anime one during gaming.
Its voice filters are embedded with amusing background sound to make your pitch more dramatic.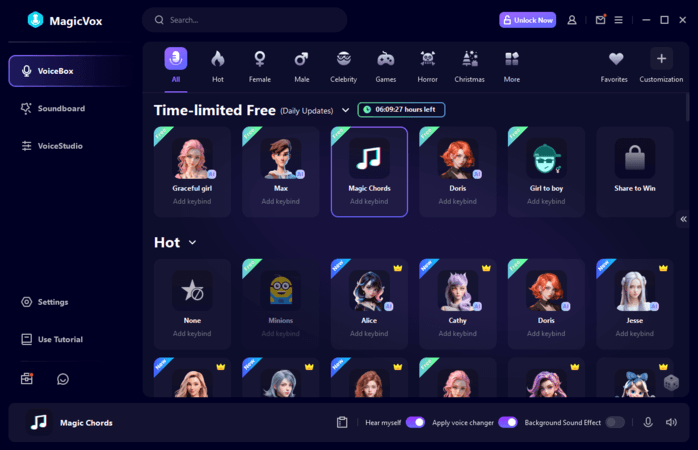 Pros
100+ voice filters and 600+ sound effects,more than other voice changers
You can custom unique voice and adjust in-build voices
Voice editing for pre-made voices and voice custom are valid
Multiple anime girl voice filters
Cons
Not available for mobile phones.
Pricing: Quarter: $12.95 Year: $19.95 Lifetime: $39.95
Rating: 4.8/5
Reason and Comment For Ranking: New voice filters are released every month, you can use VoiceStudio to customize an anime voice to fit your voice perfectly.
Step by Step Guide to Use An Anime Voice Changer
Step 1: Download and install UnicTool MagicVox on your device.
Step 2: Launch it and choose input and output devices keenly.

Step 3: Browse the list of voice changing effects.
Step 4: Choose the anime girl voice filter you like.

Step 5: Select the platform where you want to change the voice by assigning the input device as Voice Changer Virtual Audio Device (WDM). You are ready to enjoy the female anime voice.
Voicemod is one of the most liked voice morphing software by gamers and content creators. It is designed for voice-changing purposes and includes the feature of background noise cancellation. The interface is highly user-friendly and designed according to modern trends, making it more appealing.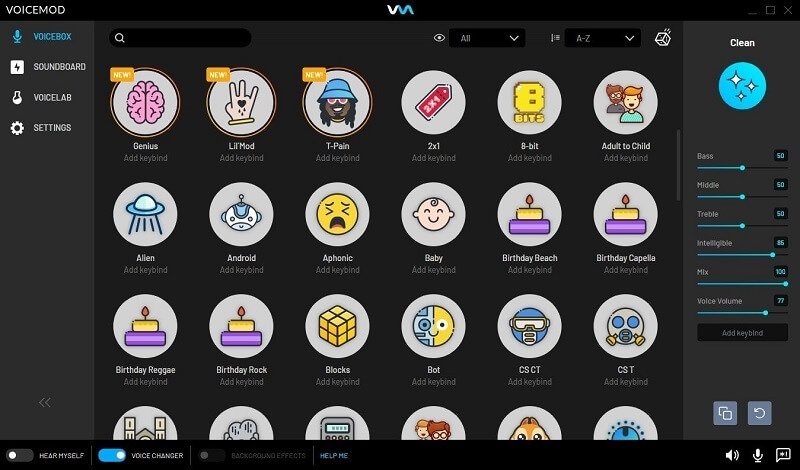 Pros
Cartoon Man and Cartoon Woman Voice Filters
The price of the subscription is affordable
High-quality voice changing for recorded audios
Cons
Easily crack due to their poor server.
Supporting system: Windows only
Voice effects: More than 42 different voice effects for editing or shifting.
Custom voice change: Yes, VoiceLab can custom any anime voice filter.
File voice change: Not supported at that moment.
Pricing: The free version has seven voice presets, and the lifetime access for the software is $20. Users can also download and purchase the features for one-time use in $10 or $4.
Rating
Pricing: Voicemod has been rated as an excellent software by 78% of users in the software company category. People mostly like the software because it is effortless to set up and provides various features for its users.
User Experience
Pricing: Quarter: $11.97 Year: $23.88 Lifetime: $59
Comment for Rank: We rank this software as excellent due to its pricing, interface, and performance. Above all, it is worth it because of its super-fast customer service.
Clownfish voice changer is a strong competitor of Voicemod. However, it lacks some features compared to Voicemod, but the beginners can still use it as an alternative. Being installed on the system, it can work for every application that utilizes sound input.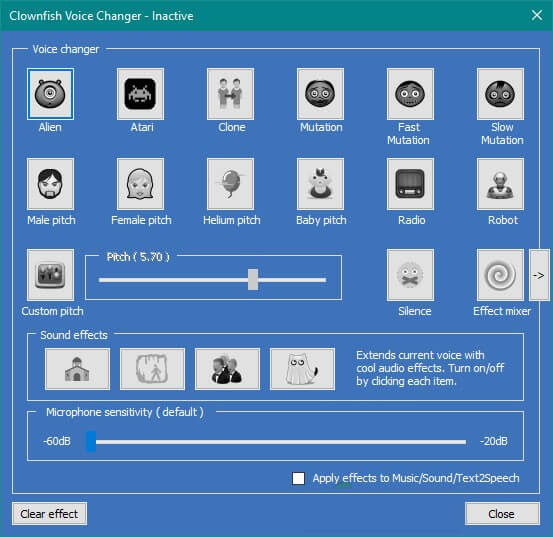 Pros
Easy installation and user-friendly interface
Allows multiple plugins
Supports both macOS and Windows
Girl Text-to-Speech
Cons
Only offers 10+ voice effects
No customizable soundboards
Supporting system: Windows and Chrome/ Chromebook
Voice effects: It allows the users to enjoy twelve different sound effects and filters like Robot, Alien, Male, and Female, etc. This software also helps change the voice on social media applications like Skype, Viber, Discord, etc.
Custom voice effects: Although Clownfish allows changing the voice on different online and offline platforms, it does not allow storing or creating a new soundboard with new effects.
File voice change: This software provides a feature of which converting text into audio and translations. It also supports various media formats and the VST plugin.
Pricing: Clownfish voice changer is a free tool that provides high-quality service for all its dear users.
Rating: The average rating for this software is 4.5 out of 5, and people love it because of its highly efficient layout and free voice settings.
Reason and Comment for Ranking: Due to its service and sound effects, this is the go-to option if somebody wants to use the voice changer for gaming and fun purposes.
Part 2.

Best Anime Voice Generator Apps for Android and iOS

Google play store is flooded with numerous voice changing applications that claim to be the best, even if they are not. This voice changer for Android is embedded with several voice-changing effects, providing you with an opportunity to convert your voice, not into a female anime version only, but can transform your voice into lower-pitch male audio or funny baby or robotic voices.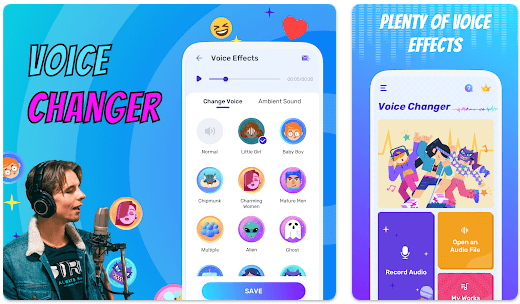 Pros
Free of cost
Variety of voice effects
Easy to use
Cons
Limited functions
You need to pay for an ad-free version
Reason and Comment for Ranking
The app contains several voice-changing effects and editing features available for free. It receives quite a good appreciation for being good in terms of performance and efficiency.
This application is specially designed to assist iOS users as they don't have many choices regarding voice changing applications. With more than 25+ voice-changing effects, you can convert your voice into your favourite avatar or female anime characters as well.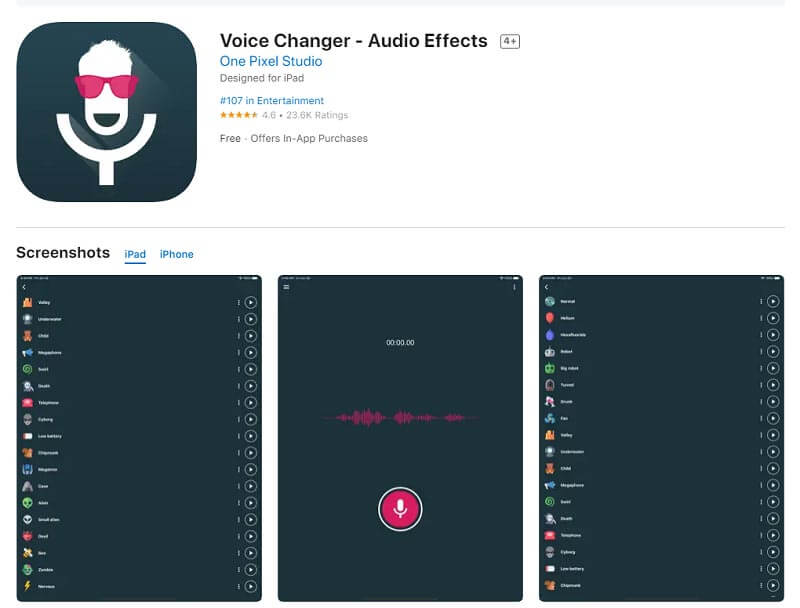 Pros
Recordings sharable via different apps
Simple, user-friendly interface
Cool and attractive animations
Cons
Lacks some advanced features
Limited voice-changing effects
Reason and Comment for Ranking
This application is quite suitable for beginners who just aim to modify their voices at a certain level. Moreover, the availability of cool anime effects and an intuitive interface is the primary reason for its ranking.
Wrapping up
Out of all these anime voice generator applications, MagicVox anime voice changer is the most praised one with unique and compelling filters and editing features.
Convert your real-timeanime girl voice into an anime one with a anime girl voice changer and make your live streaming more interesting using Unictool MagicVox below for free!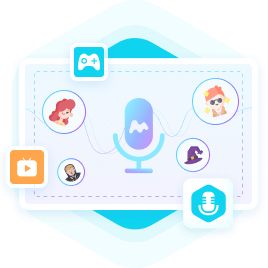 Anime Voice Changer
Voice Effects: you can use anime voice during live streaming, it comes with 200+ voice filters.
Custom Anime Voice: VoiceStudio allows you to customize your voice. With various options to enhance voices for professional use.
File Voice Change: professional audio editing applications lets you import MP3 files or WAV audios in your device.