If you are a comics fan, you must have at least once wanted to sound like different characters while playing games on Steam. If you had such a wish, today is the day your wish might come true. Comic characters have unique voices, and you can't mimic theirs throughout time.
For this, a fantastic voice-changing solution can be easily gained with the help of many voice-changing apps available in the app store. As the subscription plans cost you enough money, you should be careful before choosing the right thing. Here in this article, we have stated everything you should know about a Steam voice changer.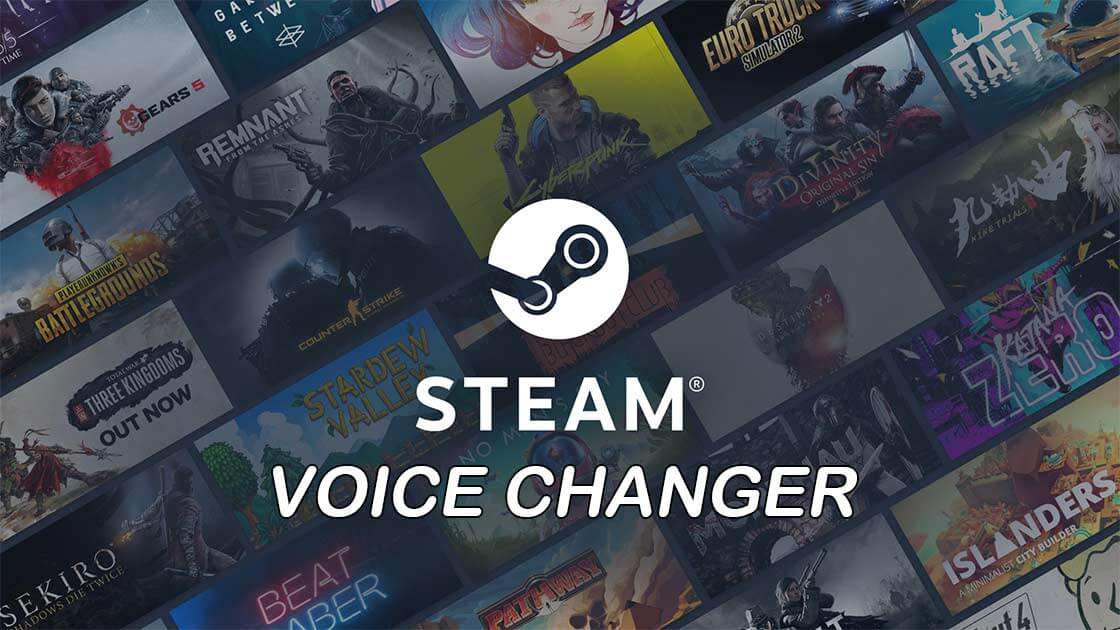 Part 1.

Best Steam Voice Changer for Windows& Mac

To help you choose the best Steam voice changer and save time, we have listed many top-rated voice changers you can download on the go.

If you are looking for a good voice changer that is user-friendly or comes with numerous voice effects with up to 200 different voices, then UnicTool MagicVox should be your first choice. It is incredible how you can change your voice to any other comic character and have fun while playing games with the Steam voice changer. You can always change your voice according to your mood and preference. Here is more of what you should know about this app.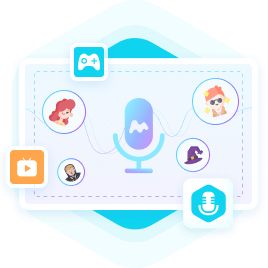 A Real-Time Voice Changer
It is also compatible with other apps; hence, you can use UnicTool MagicVox voice filters while playing games, coming live, or even during a voice chat.
It can activate any voice filter within minutes because it has hotkeys.
It features a variety of background sound effects that add an extra spice to a casual voice change.
UnicTool MagicVox allows you a range of customizable unique voices.
User Comments
Most of the users have rated the app with 4.5 stars. The gaming enthusiasts have rated this voice changer for Steam games as outstanding. It has helped them play online server games with voice-changing effects. The app's compatibility properties have helped the users be entertained while using gaming platforms such as PUBG and Fortnite.
How to Use a Voice Changer on Steam Chat?
Whether you want to stay anonymous or add a specific voice to your character, all you need is a top-rated voice changer like MagicVox. MagicVox has been one of the top-rated voice changers on Steam. If you want to know how to change voice settings on Steam, this step-by-step tutorial will help you learn how you can change your original voice using various voice-changing effects.
Step #1: Download and Install MagicVox

Of course, if you want to use a voice changer feature, you want to download it first. Launch the app as the download is completed and the app is already installed.

Step #2: Configure your Mic or Headphones

To use MagicVox voice changer, you want to select your real-time microphone as the input device and your headphones as the output device from the app settings.

Step #3: Steam Setting

Launch your Steam app and find friends and chat in the corner of the screen. You now need to open settings through a gear-shaped icon and click to choose the voice box. Use any of the voice filters that suit your need. You can also assign the keys with the funny voices you want to use on Steam Chat.

1

Now you need to open Steam to go to its settings menu.

2

Click on the Friends and Chat button from the Steam Chat menu.

3

Choose the Recording Device option.

4

Click to change your preferred device, and select 'Voice Changer Virtual Audio Device' as your default input.

Step #4: Choose Voice Filters

Launch your Steam app and find friends and chat in the corner of the screen. You now need to open settings through a gear-shaped icon and click to choose the voice box. Use any of the voice filters that suit your need. You can also assign the keys with the funny voices you want to use on Steam Chat.
How to Use Funny Soundboards for Steam
You can download different soundboards to get different voice effects and have fun with your friends while sharing your voice chat with funny background sounds and voice changers. This can be enabled while playing with your friends on Steam; you can use as many sound presets as you want, depending on your game's situations and locations.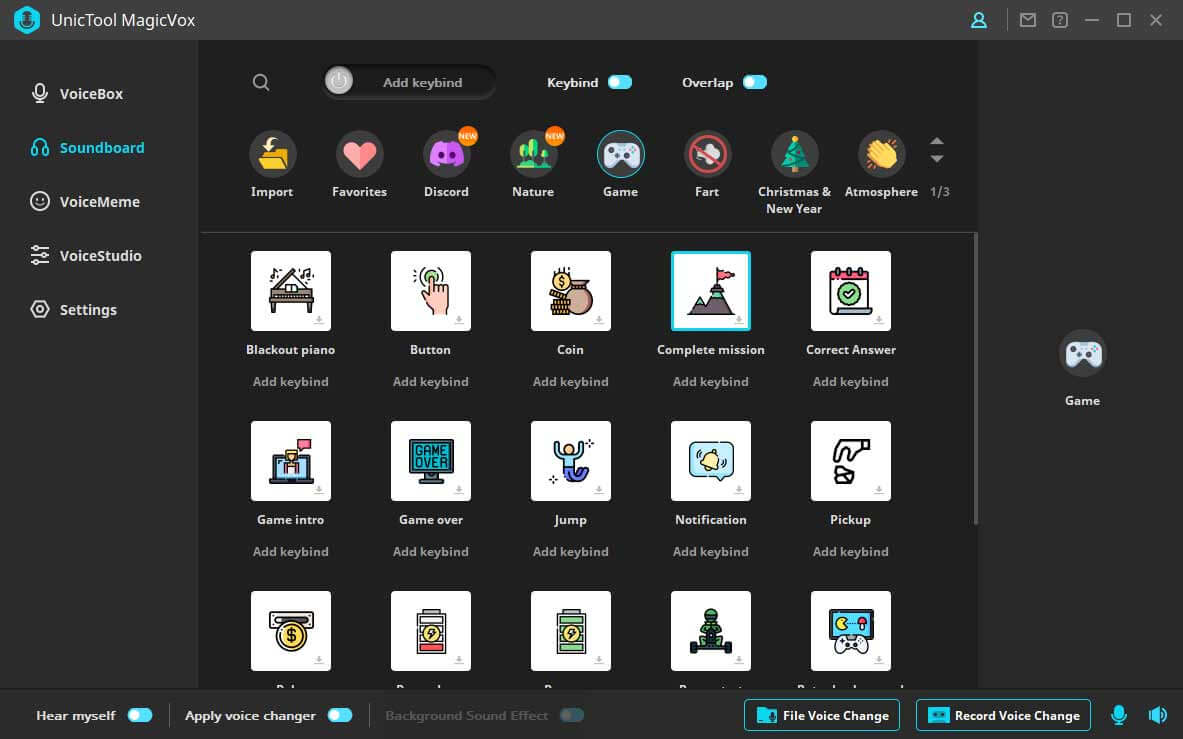 Part 2.

Other Steam Voice Changer You May Like

Clownfish is one of the top-rated apps that has satisfied many users with its key features and amazing performance. Using this app while gaming is not at all a bad idea. In fact, it brings out the excitement and fun from within the Steam Gamers.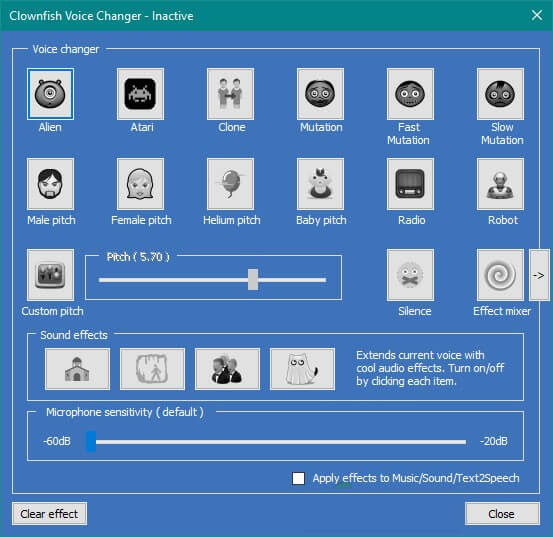 Key Features
It enables you to adjust your voice and turn it as deep as you want so that you can match it with your favorite commix character.
It adds a male or female touch to your voice to make things more interesting.
You have complete control over the parameters of the app.
It adds a variety of sound effects to your original voice.
The user's data and privacy are protected in Clownfish.
The app is compatible with a number of other devices and gaming stations.
The best thing so far about Clownfish is that it has no subscription fee.
It synchronizes with other apps very easily.
User Comment
The average user rating for Clownfish is 3.7. Several users have stated that the app modifies your voice in any selected program or video game. The voice sound will be altered using tools like Skype or Steam.
Voicemod has made its way to one of the best voice-altering apps. It is the best when it comes to creating customizable voices and exporting them with the best possible quality.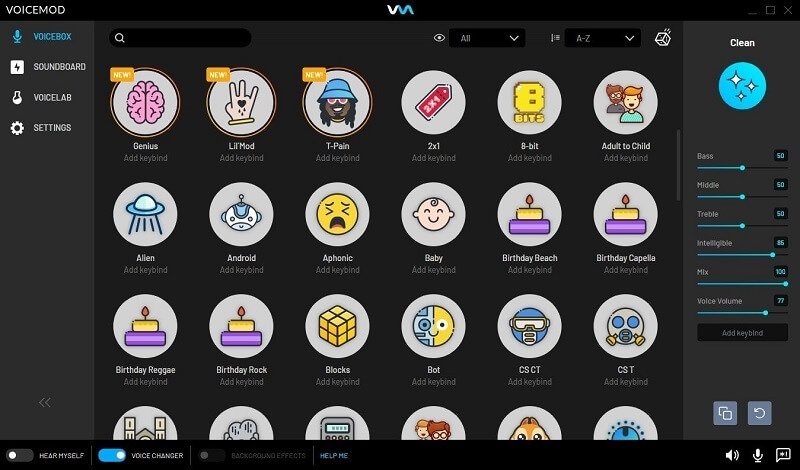 Key Features
The app enables you to customize your voice and sound effects.
It is compatible with Steam and many other gaming platforms.
It allows you to use from among many of its voice filters while using the other apps.
User Comment
A broad group of people uses voicemod voice changer, stating different reviews depending on their usage level. But a few of the most common said that the program is not as impressive as it could be. Its voices can't further be toned or edited, and the basic plan only provides you with the essential tools.
Voice Changers can be great fun during games or even voice chats. This amazing technology is taking all over the internet. People are using voice changers to have fun with their friends. For your ease, we have listed below the best voice changers for Mac.
With this amazing voice changer, you can now take your voice to a new level of fun and excitement. It has background sound cancellation and high-quality sound effects.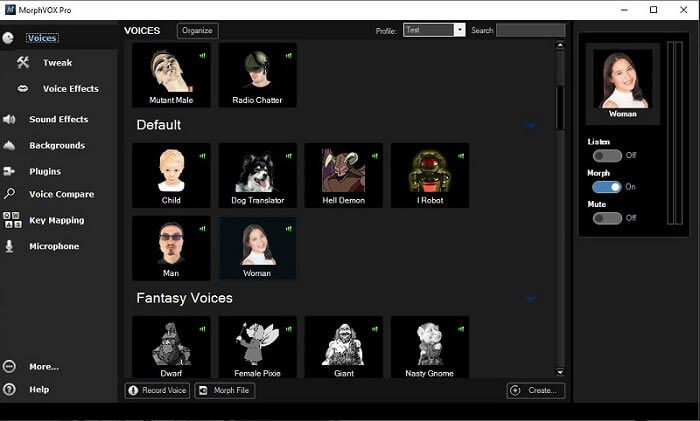 Key Features
You can create as many voice combinations as you want.
Use background sounds to make things even more exciting by using the drum rolls or sending the fart sounds while still speaking with a filtered voice.
You can fool your fellows with background sounds like you are in the middle of a traffic jam.
Background noise cancellation is so far its best feature. You can be in the middle of chaos, and your friends won't even hear a sound other than yours.
It is optimized with online playing or even with Steam games.
User Comments
The average rating from MorphVox users is around 2.4 on Amazon. The users have stated that they found the app pretty interesting, but the voices are quite metallic and sound a bit fake. They have also said that the same features could be found in any other free-of-cost voice-changing app.
This app is an amazing tool that enables you to modify your voice in real-time. Voxal Voice Changer is a great voice changer for Steam games. You can change the volume and even the tone of your voice while playing games on the Steam platform.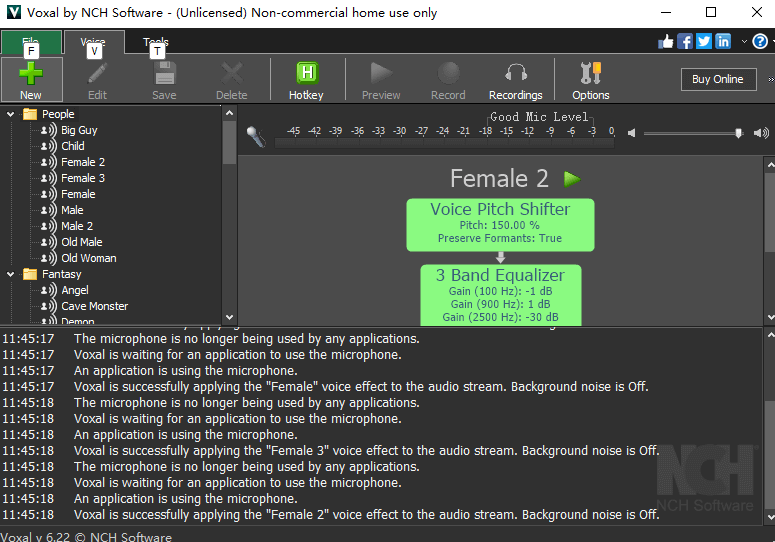 Key Features
Voice effects can also be applied to save files already.
Real-time effects are a game changer when used during Stream Games.
Its vocal effect library includes a list of effects such as a robot, girl, boy, echo, and many others.
It works with every existing application.
It is designed to simplify usage and has an intuitive interface.
Its amazing low CPU usage feature helps the rest of the apps, such as Steam, to function easily.
You can change your voice while being in life and playing on Steam with your friends.
User Comments
The users have stated that the voices of different characters can be used from this app, but sometimes, due to a glitch, some voices don't work at all. To create a new voice type, you need to edit everything by yourself; the app has no preset.
The Bottom Line
Changing your voice into another was never as easy as it is now with these amazing voice-changing technology apps. All the above-mentioned Steam voice changers are the best for Steam gamers, as each app offers a variety of unique key features. However, among all these voice changers, MagicVox stands on top. The users' experience has been great with this top-notch Steam voice-changing app.
Its features, tool, and affordability make it even more unique. UnicTool MagicVox is the only app with all the features, and that too, in a reasonable subscription plan that allows you to create your own personalized presets.