Do you know that Elmo's voice comprises three parts: his regular speaking voice, his higher-pitched voice, and his trademark giggle? You can't just imitate one of these parts; you must do all three to sound like Elmo.
Elmo is our favorite furry monster from Sesame Street. Many people want to sound like Elmo, and it's surprisingly simple. With the best Elmo Voice Changer, you can sound just like Elmo and do so much fun, like sending customized birthday wishes to your parents or pranking your friends into making them do something. Sounds alluring, doesn't it? Then, let's get started with the article.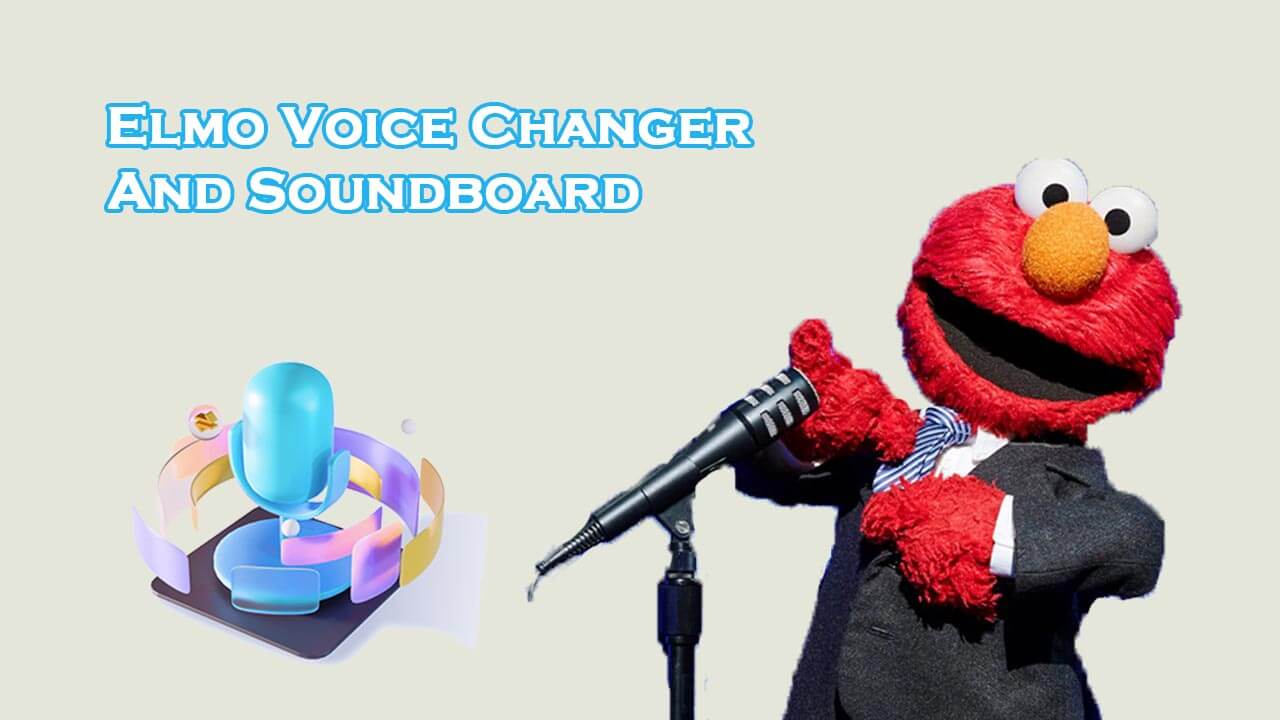 Part 1.

Best Elmo Voice Changer/ Soundboard for Voice Trolling

Many different factors go into sounding like a furry monster from Sesame Street. But with some hot voice changer apps, things couldn't get simpler. If we talk about the top-notch Elmo Voice Changer, MagicVox wins the race.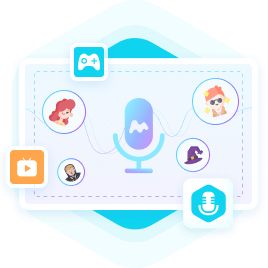 A Real-Time Voice Changer
All-in-one voice recorder, transcription, and editing software with 120+ voice filters.
The easy-to-use interface makes recording and editing your audio a breeze.
Integrated transcription service lets you turn your audio into text in just minutes.
Automatically detects speaker names and changes them throughout the transcript.
To get the right tone and apply some special techniques to sound like Elmo, using MagicVox is the best idea. It's an audio-processing software that can help you achieve this goal. This Elmo Voice Changer also gives you access to many different effects to add echo or distortion to your voice. It is excellent for making prank calls.
The Elmo Voice Generator also has an option that lets you create your own customized characters based on your voice. MagicVox is one of the world's most powerful and convenient speech enhancement software.
Pros
It has three pre-sets designed to suit different voices: Elmo, Cookie Monster, and Oscar the Grouch.
MagicVox helps in making you sound like Elmo by manipulating your voice in real-time so that it sounds like the famous Sesame Street character.
You can record your voice, modify it, and then playback with a robot voice. The digital voice changer is easy to use and very effective.
Another great feature is recording yourself while you're talking so you can hear what it sounds like before recording it into your phone book or sending an email out with your newly altered voice!
Cons
Need tech skills for availing best results.
How to Get a Elmo Voice
Step 1: Download the voice changer.
Step 2: Configure input and output device. From the setting, assign a microphone as input and headphones as an output.

Step 3: Select the platform and go to the Audio Setting, set Voice Changer Virtual Audio Device (WDM) as default input device.
Step 4: Select the voice filter you like and then fine tune your pitch and timbre to sound like Elmo. Or you can use the voice maker to custom a voice to fit your voice better.

Step 5: Record your audio or import the audio file to apply the voice effects and filters.
Part 2.

Elmo Voice Generator for PC and Mobile

Following are some famous and top-rated Elmo Voice Changers to use on PC and Mobile.

Voicechanger.io is an online tool that lets you change your voice in various ways, including making it sound like a pop star or a cartoon character.

The Elmo Voice Changer uses WebRTC to connect with other people on its servers, which means you'll need a microphone installed on your computer to work properly.

Once connected, click the "Change My Voice" button and choose any available options from the drop-down menu (including Elmo). Once done, click "Play," and you'll hear how your voice sounds after applying the selected effect.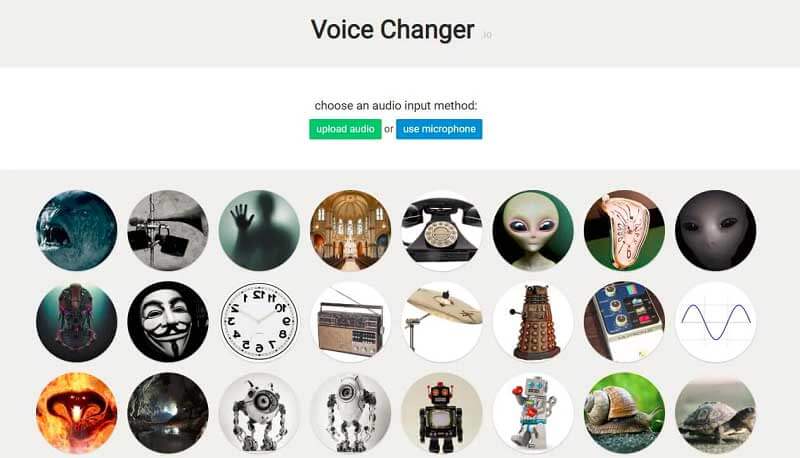 Pros
It's a free web-based voice changer.
You can use the built-in text chat instead if you don't have a microphone.
You can transform your voice into that of Elmo and voice chat with your friends.
With a convenient modulation system, it offers wide effects range.
Cons
Can't change voice in real-time.
FakeYou offers a realistic imitation of the voice of Elmo. The voice combines various sounds and voices that have been mixed to give you the best sound quality. The Elmo Voice Changer is made up of sounds like the Munchkin song and other characters from Sesame Street.
It contains real recordings of Elmo's voice from different sources, such as videos and audio clips on the internet. It helps the software to make realistic alterations in your voice for perfect Elmo imitation.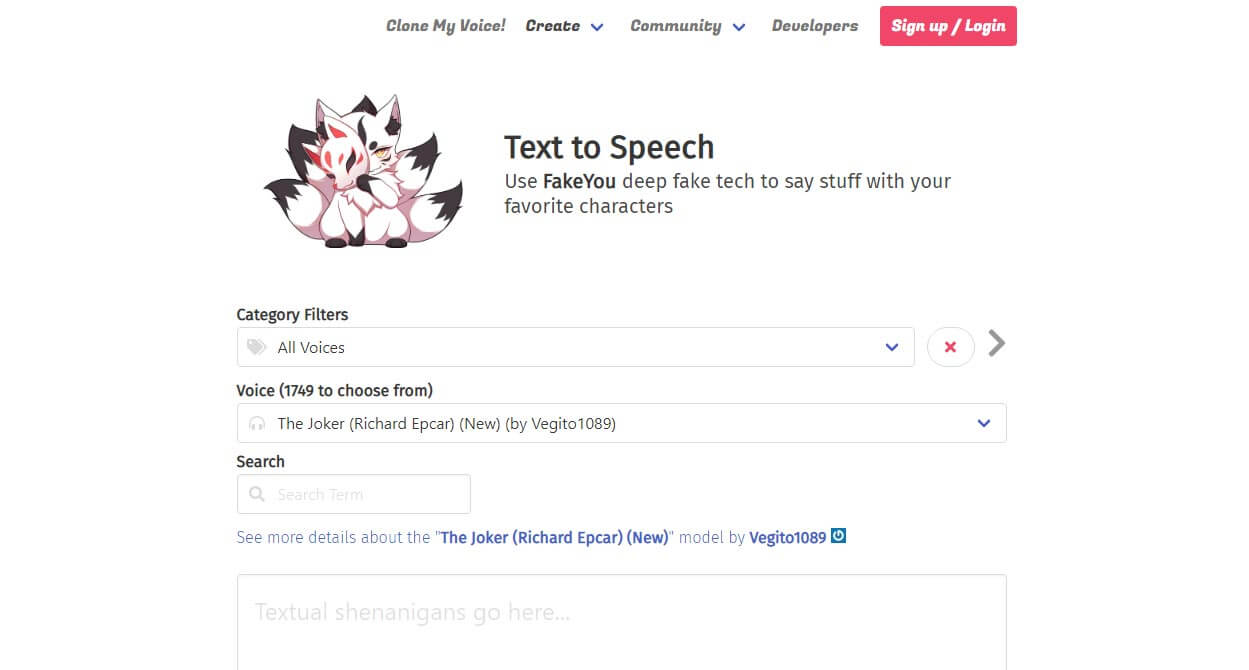 Pros
It is an easy app to use and has simple controls, which makes it an ideal choice for anyone who wants to sound like Elmo.
It's a text-to-speech voice changer that boasts up to 2500 voices.
You will get a realistic sound pitch with voice clone technology.
It also includes sound effects like laughing, singing, and screaming; combined, these sounds give you a more realistic and natural sound quality.
Cons
No recording option is available.
You can use the Celebrity Voice Changer app to sound like Elmo. The app is obtainable for both Android and iOS users, so you can choose the platform that works best for you.
Some of its most popular sounds include celebrities like Elmo, Justin Bieber, and even Donald Trump.
It will allow you to create personalized messages on WhatsApp or any other social media platform. This program has over 500,000 downloads and currently has an average rating of 4 out of 5 stars on Google Play Store. It also has over 1 million active users per month!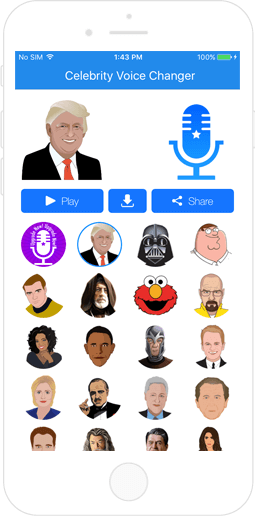 Pros
The Elmo Voice Generator comes with a set of voice filters that allows you to change your voice into hundreds of different celebrity voices.
You can also use this app to record your voice and then play it back in one of the celebrity voices.
Deep Learning Technology powers it.
It's simple to use and the best application for content creators.
Cons
Not so a realistic sound.
Conclusion
Elmo is the iconic furry red monster from Sesame Street, and we all love him. And sounding just like our favorite monster is truly a dream come true. You can choose any Elmo Voice Changer like MagicVox, and within a few simple steps, you'll be hearing yourself with the same pitch and tone as the red furry monster. Have you tried MagicVox yet? Try it and have unlimited fun moments by recording hilarious jokes or making special announcements in your WhatsApp group. All you need is consistent practice, and you will be all set!